BOOM! Studios Announces Joss Whedon's Buffy the Vampire Slayer: Legacy Edition Book One
Jul 31, 2019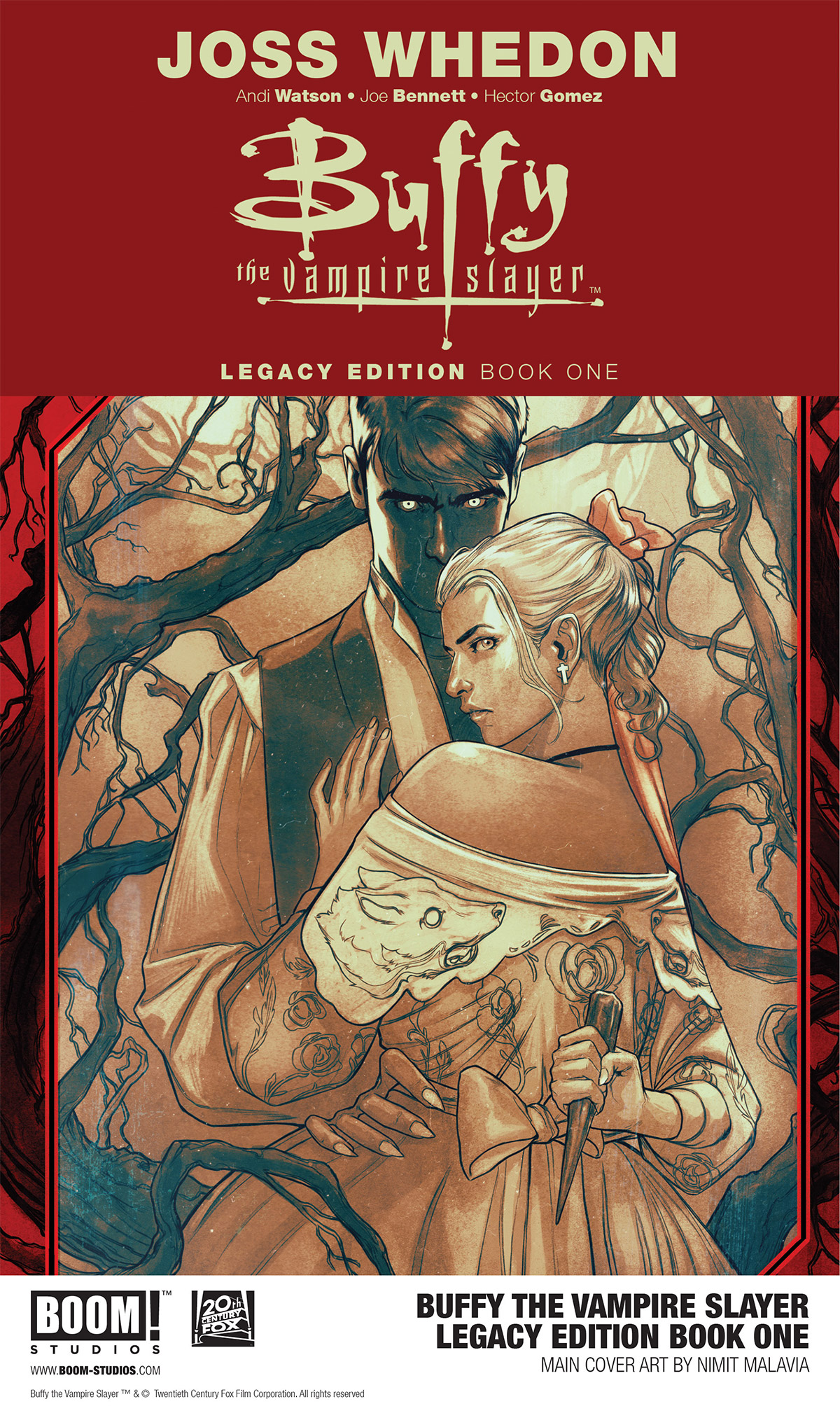 BOOM! Studios, in partnership with 20th Century Fox, today announced a new graphic novel program collecting out-of-print and rare stories officially set in the world of Joss Whedon's hit television series Buffy the Vampire Slayer.

Beginning in April 2020 with Buffy: Legacy Edition Book One, BOOM! Studios will collect every issue of Buffy the Vampire Slayer from previous publishers in chronological order, including hard-to-find and out-of-print stories in this value-priced Legacy Edition format.

Buffy the Vampire Slayer premiered on the WB Network on March 10th, 1997. The Emmy- and Golden Globe-nominated series, which ran for seven seasons from 1997–2003, stars Sarah Michelle Gellar as Buffy Summers. Chosen to battle vampires, demons and other forces of darkness, Buffy is aided by a Watcher who guides and teaches her as she surrounds herself with a circle of friends called the "Scooby Gang."

Set during the third season of the Buffy the Vampire Slayer television series and featuring stories by acclaimed writers including Andi Watson, Jen Van Meter, Christopher Golden and Dan Brereton, Buffy: Legacy Edition Book One allows fans to discover untold stories of the Scooby Gang and their fight against evil in Sunnydale—all while trying not to fail their exams! As Buffy faces the consequences of saving the world—by killing the man she loved—the rest of the team faces their own challenges, such as Angel returning to life without a soul and Willow helping Oz confront the beast inside of him, all while Xander and Cordelia kiss, make up, kiss, make up...you probably get the picture.

Buffy: Legacy Edition Book One features a stunning new cover by illustrator Nimit Malavia.

"Buffy is such a beloved television series and it's managed to build an amazing legacy of game-changing stories in comic book format over the years," said Jeanine Schaefer, Executive Editor, BOOM! Studios. "We're excited to collect all those stories in a deluxe set of softcover editions for fans who are looking to enjoy all that the Buffyverse has to offer—including essential stories about favorite characters they might have missed when they were first released."

Fans can also collect every issue of Angel from previous publishers in chronological order, including hard-to-find and out-of-print stories in the value-priced Angel: Legacy Edition Book One (JUN191262), featuring work by the Emmy Award-winning writer of Angel David Fury, New York Times bestselling author Christopher Golden, and five-time Eisner Award-winning artist Eric Powell, available in October 2019.

Available now at comic shops, Firefly: Legacy Edition Book One (SEP181293) collects previously released Serenity comics for the first time under one cover in a new value-priced format as Mal and the crew ride again in this official sequel to the critically acclaimed Firefly television series and Serenity film.

Buffy: Legacy Edition Book One will be available April 8, 2020 at your local comic shop!