A Former Assassin is Out for Revenge in Mad Cave's Spy Thriller RV9
Jul 26, 2019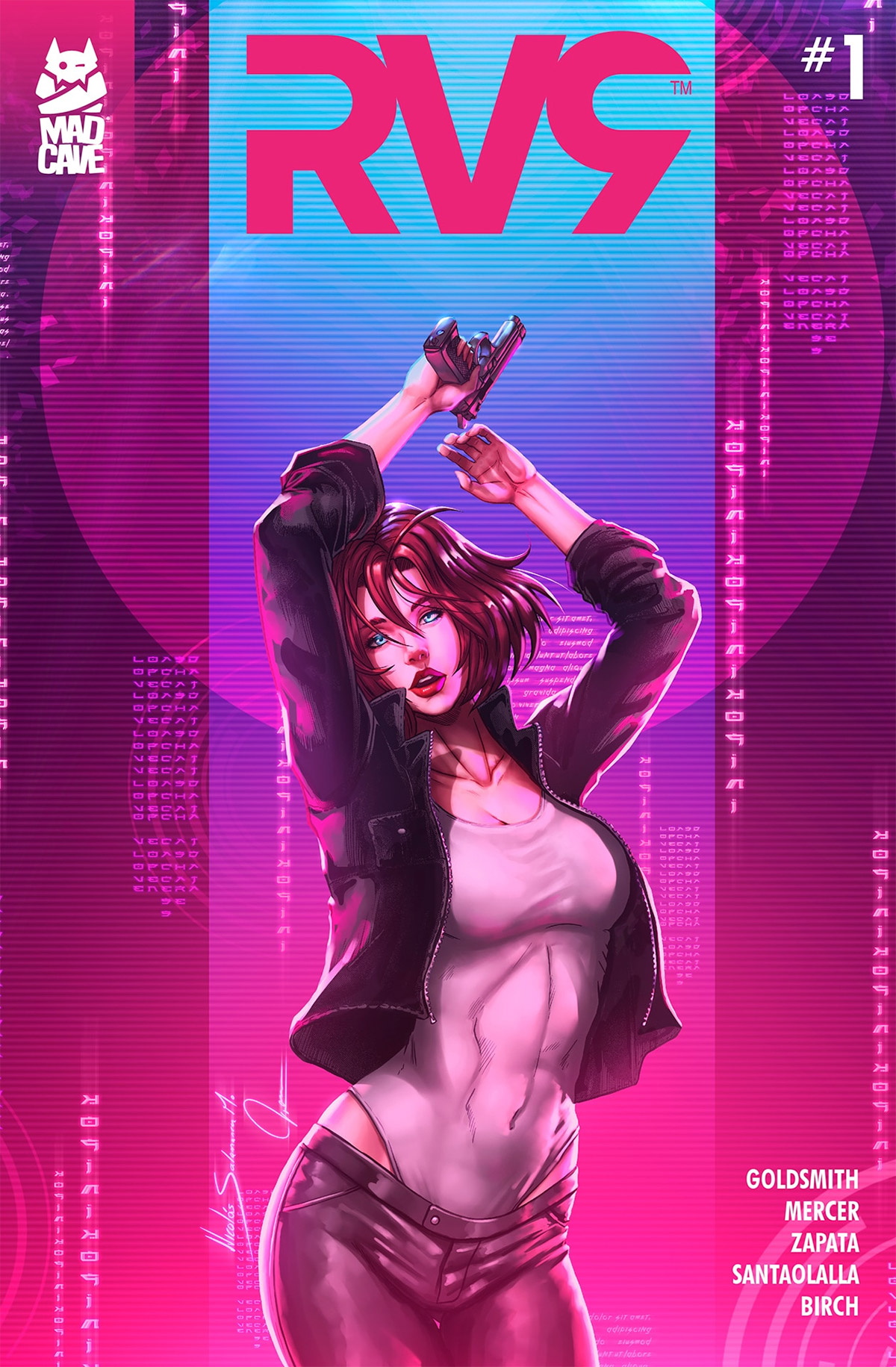 Writer Ben Goldsmith (The Seance Room) and artist Travis Mercer explore the futuristic streets of Italy in the year 2055 with, RV9. This fast-paced spy thriller bleeds with intrigue as colorist Maria Santaolalla (Unholy Grail, Brothers Dracul) and letterer Justin Birch (Knights of the Golden Sun, Road of Bones) round out this superstar creative team.

RV9 follows former assassin, Velveteen, who is on the run from the Order of the 9, the organization that took her from her family and forced her into a life of secrecy, violence, and death. Now, after years of running, she is bringing the fight to them. With help from an American hacker, Jasper, and a rookie officer with an attitude, Inspector Pazzi, Velveteen will use everything she was taught by the Order of the 9 against them.

Series writer, Ben Goldsmith says, "I've always wanted to know how one of the deadliest assassins in the world would deal with love. RV9 is that story. It pits the future and technology against the past, selflessness versus self-preservation, and power vs the power of love. It has been an honor and privilege to work with Mad Cave on this book and I hope you all come along for the ride with Travis and myself."

The 5-issue mini-series is set to launch this November! Stay tuned to PREVIEWSworld.com to find out when you can preorder this new series at your local comic shop!