Mark Millar's Chrononauts: Future Shock Will Drop All Four Issues All at Once
Jul 22, 2019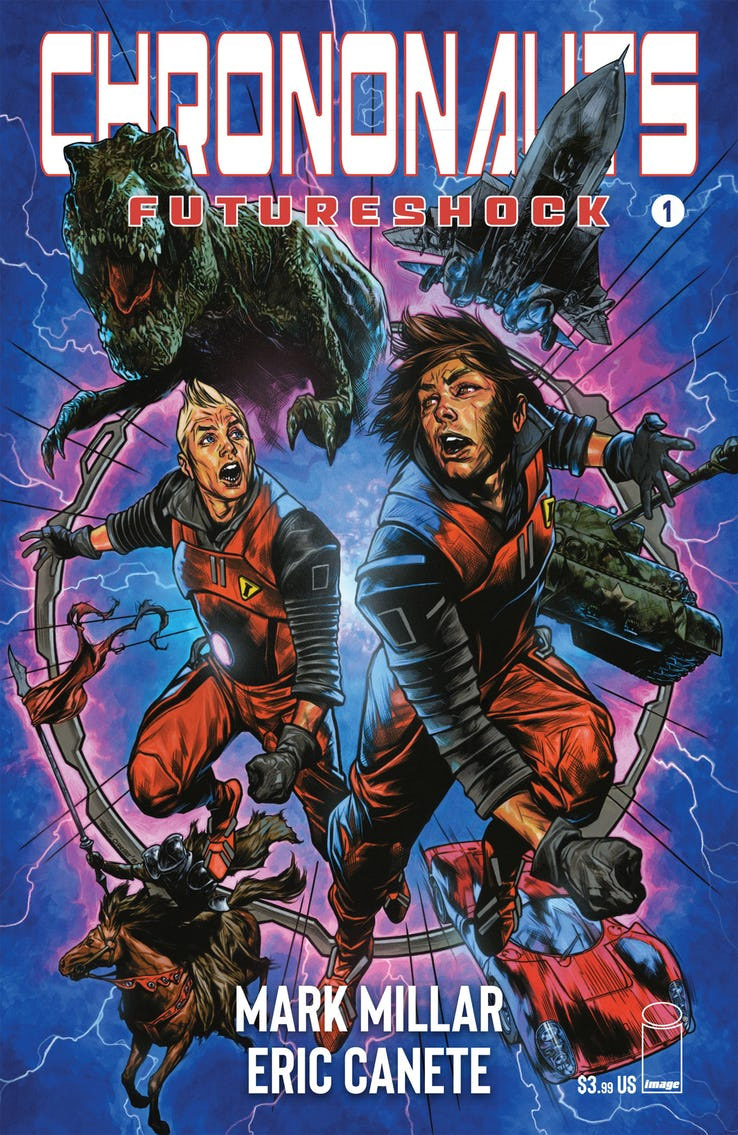 As announced on CBR, all four issues of Mark Millar's Chrononauts, known as Chrononauts: Future Shock, will hit comic store shelves on October 30!
Chrononauts: Futureshock is sequel to Chrononauts - created by Mark Millar and original artist Sean Gordon Murphy. After man's first televised step into the past, Corbin Quinn and Danny Reilly now go in the opposite direction and try to reach the future. But something is stopping them and they have to find out why. Why does the Earth not seem to have a future? The answer lies with the man who taught them everything.
Stay tuned to PREVIEWSworld.com to find out when you can pre-order all four issues of Chrononauts: Future Shock at your local comic shop!