Interview: 1,454 Ft. of Terror in 'Vampire State Building'
Jul 05, 2019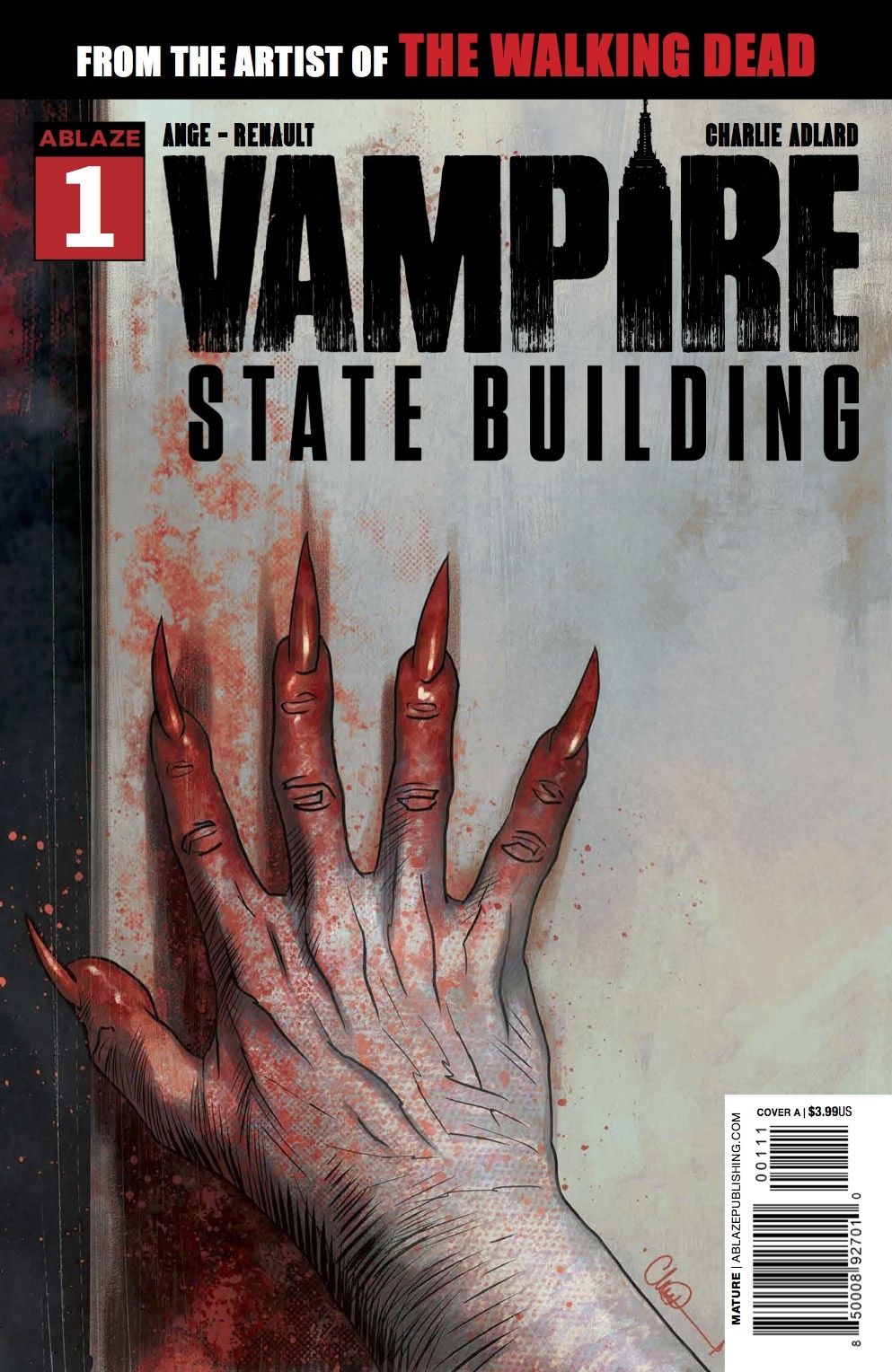 This September, get ready for 1,454 ft of vampiric terror!
New independent publisher ABLAZE is about to debut their first title, and Walking Dead's Charlie Adlard is taking the first bite. In Vampire State Building, Adlard pits one military man against a horde of bloodsuckers. And the best part...they're all trapped inside one of New York's biggest tourist attractions - The Empire State Building!
In the following interview, Adlard, along with writers Ange and Patrick Renault, take PREVIEWSworld step-by-step and floor-by-floor through Vampire State Building.
Vampire State Building #1 (JUL191360) is available at comic shops on October 2nd!
****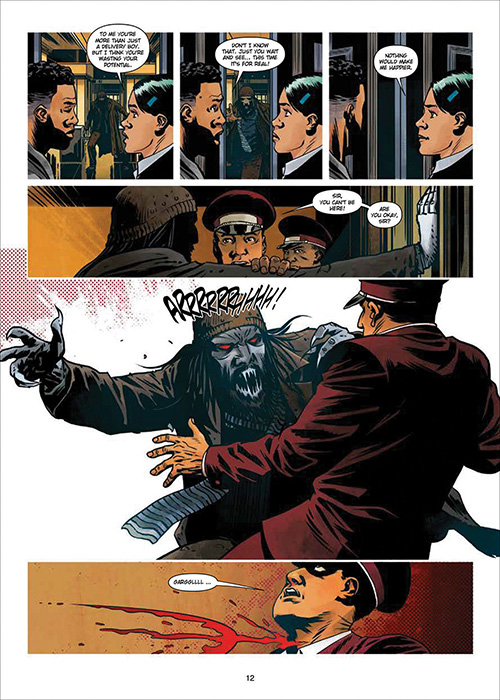 PREVIEWSworld: How did VAMPIRE STATE BUILDING come about as a project?
Charlie Adlard: There was no script at the time - just the idea - and I fell in love with the "idea". Quite a few years passed as I kept stalling on VSB, due to my commitments to The Walking Dead, then another project fell through, that I was working on in my spare time, and suddenly it was a GO.
Patrick Renault: It was obvious to us that Charlie should be the one to draw it, even if we knew it would be a long-term gig, as he already has a day job. We wanted to make the opposite of THE WALKING DEAD: a short story, action-driven, thrilling, almost in real time, with a closure when you turn the last page. The only real question was: How to justify vampires in the skyscraper? Well, you'll see…
PREVIEWSworld: Tell us about Terry Fisher?
Ange: Terry has lost his father, a soldier, and he needs to become a hero. He believes that running from his actual life is the only way to start from scratch. He's just about to learn that it's not. No need to fly to the other end of the world… You can fight a horde of vampires in your own neighborhood! You should give it a try.
PREVIEWSworld: Will other supporting characters be helping Terry out on his fight through 102 floors?
Patrick Renault: Yes. Terry is about to enlist abroad when our story begins. A farewell party has been organized by his best friends. Including Mary, his ex-GF, whom he reluctantly broke with. Who knows who'll still be alive at the end.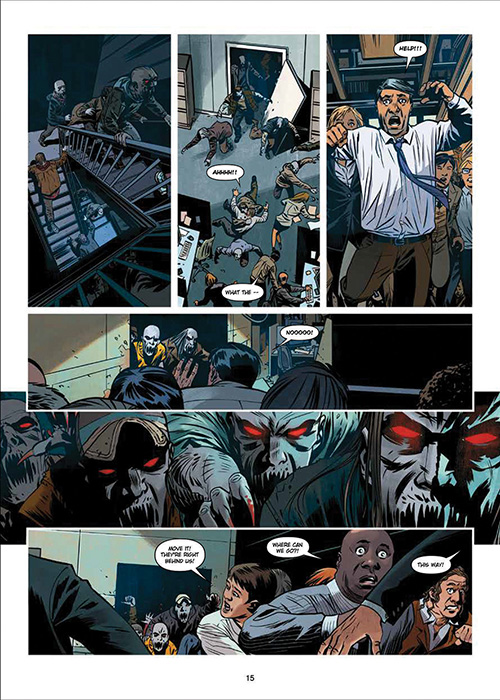 PREVIEWSworld: Is this part of a coordinated widespread attack by Vampires or is it just focused on one building in New York?
Ange: Only the Empire State Building. FOR NOW.
PREVIEWSworld: In terms of audience, who is VAMPIRE STATE BUILDING for?
Charlie Adlard: Well, I see it as an action thriller with horror elements. It's not straight horror. I try to do stuff away from TWD that's very different. I'm very conscious of being pigeonholed, and, for my sanity too, I want to vary my work as much as possible. On the surface, it seems a very fine line between zombies and vampires, but the storytelling is completely different, and it's drawn in a style that's not TWD. It's also my first all digital comic too - so it has that distance I need from my "day job" to be worthwhile. "A change is as good as a rest" - I know it's a cliche, but it's so true for me.
Ange & Patrick Renault: If you like vampires, horror, disaster movies, thriller, drama, there is definitely something for you here! As Charlie pointed out, VAMPIRE STATE BUILDING is not your usual vampire story. It's a cross between a horror story and a disaster movie. Once our heroes are trapped, the building itself is just as dangerous as the evil creatures they face. If you love Charlie and his work on THE WALKING DEAD, it's a must! He worked hard on the pages —and it shows! We really think it's his best job ever, and gorgeously colorized by Sebastien Gerard.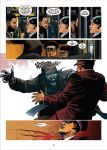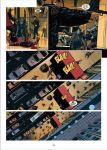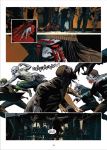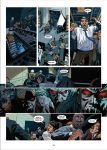 Click to View