Sneak Peek Inside The July PREVIEWS Toychest
Jun 23, 2019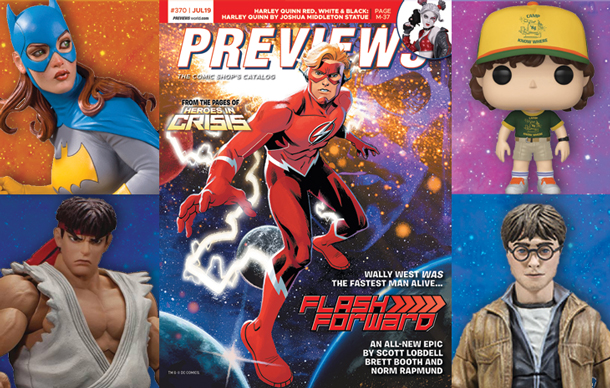 The July edition of Diamond Comic Distributors' monthly PREVIEWS catalog arrives in comic shops, hobby stores, and other specialty outlets on Wednesday, June 26th, and features comic books, graphic novels, toys, and other pop culture merchandise scheduled to go on sale beginning September 2019.
Let's take a look now inside the July PREVIEWS ToyChest, where you'll find plenty of great upcoming items.
Below is just a small sample of what you'll see in the catalog!
---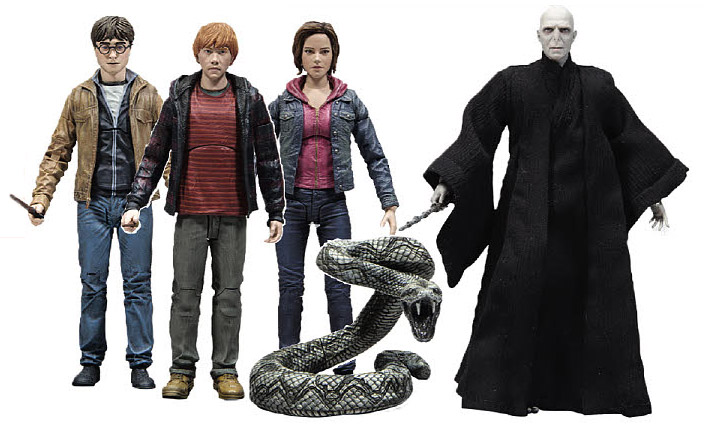 HARRY POTTER DEATHLY HALLOWS PT II 7IN AF
JUL192689
SRP: $21.99 Each
Twenty years since the publication of Harry Potter and the Sorcerer's Stone, the Harry Potter franchise remains as popular and beloved as ever. McFarlane Toys launches a line of figures based on the films of the series with the Harry Potter 7-Inch Action Figures. Featuring realistic sculpts of Harry Potter, Hermoine Granger, Ron Weasley, and He Who Must Not Be Named with Nagini, these 7" scale figures boast "Ultra Articulation," allowing you to pose these characters from the Wizarding World as you see fit!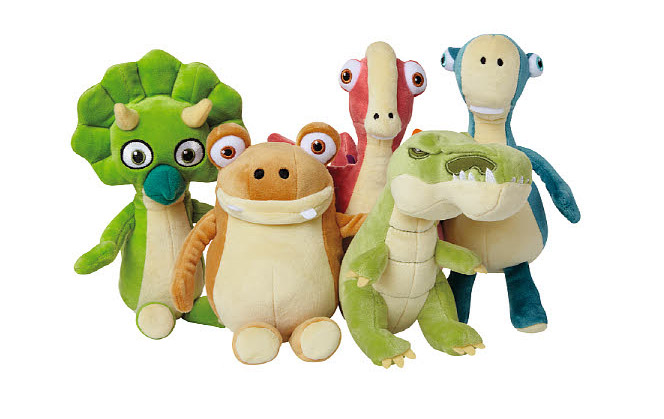 GIGANTOSAURUS MINI PLUSH
JUL192733
SRP: $8.99 Each
Young children captivated by Disney Junior's Gigantosaurus, a CGI animated series about four young dinosaurs -- Mazu, Tiny, Bill, and Rocky -- and their adventures with their herds while avoiding the giant Gigantosaurus will love Jakks Pacifics' new plushes! The four dinosaurs learn teamwork and develop camaraderie in the series, and the Gigantosaurs Mini-Plushes will instill those same values in your own children as well as entertain their imaginations!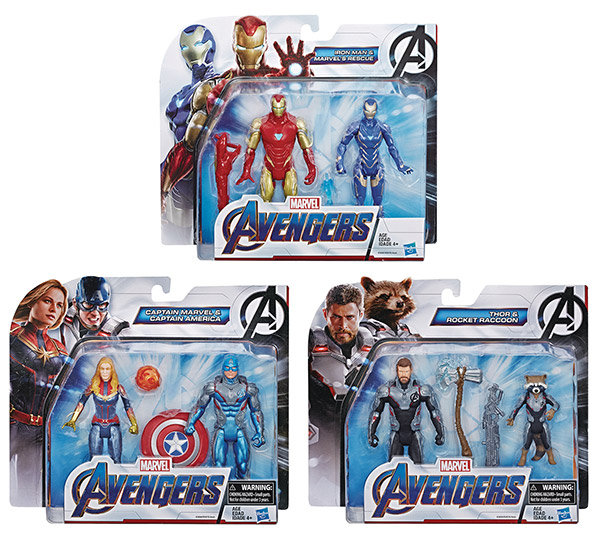 AVENGERS 6IN MOVIE AF TEAM PACK
JUL192808
SRP: $23.99 Each
In the blockbuster film Avengers: Endgame, Earth's remaining heroes faced their most desperate battle yet -- defeat Thanos and restore those dusted by his mad schemes. Hasbro lets you build an Avengers team of your own with the Avengers Endgame 6-Inch Action Figure Team Packs. Each pack comes with two 6" figures -- Captain America and Captain Marvel, Thor and Rocket Raccoon, or Iron Man and Rescue -- as well as accessories. Earth's Mightiest Heroes are needed in the world's darkest hour; build your team today!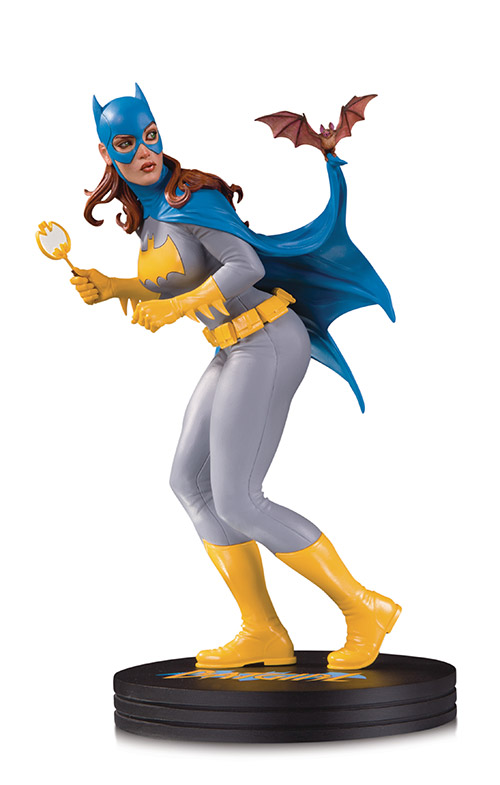 DC COVER GIRLS BATGIRL BY FRANK CHO STATUE
JUL190676
SRP: $130.00
Fan-favorite artist Frank Cho turns his artistic attentions to one of DC Comics' iconic characters, Batgirl, with a design for a new statue, DC Collectibles' DC Cover Girls: Batgirl by Frank Cho Statue! Wearing her classic costume and holding a bat-magnifying glass while on the case, Batgirl looks back over her shoulder while a bat holds up her cape behind her in its claws. Sculpted by Jonathan Mathews, the DC Cover Girls Statue of Batgirl is a unique look at a beloved character from one of today's great artists!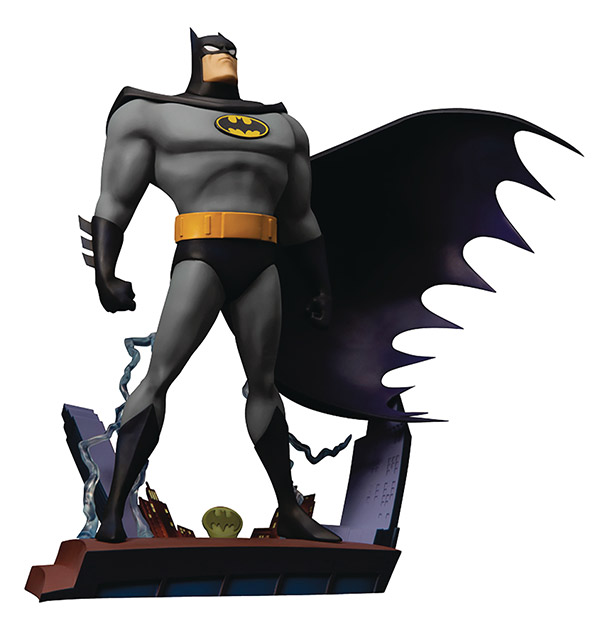 BATMAN ANIMATED SER BATMAN ARTFX+ STATUE OPENING SEQUENCE VERSION
JUL192951
SRP: $89.99
Eighty years have passed since Batman's debut in 1939, and many writers and artists have added their own interpretation of the Dark Knight to the mythos, but none may be as beloved as Bruce Timm's Batman from Batman: The Animated Series! Kotobukiya celebrates the opening credits of the show with a new statue, the Batman Animated Series: Batman Opening Sequence ArtFX+ Statue, depicting the iconic image of Batman, backlit by lightning. With a Bat-signal and lightning effects parts, this unique statue of Batman belongs in your collection!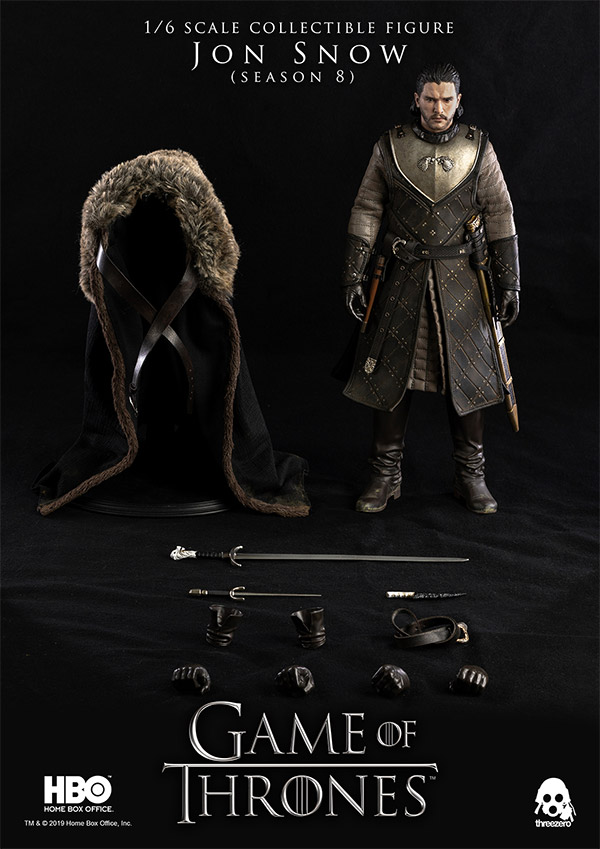 GAME OF THRONES JON SNOW SEASON 8 1/6 SCALE FIGURE
JUL193124
SRP: $188.00
HBO's epic fantasy Game of Thrones came to its breathtaking conclusion this spring, and no one was more involved in the war for the Iron Throne than Jon Snow -- bastard, lost heir, Night's Watch, military leader. ThreeA brings Kit Harrington's portrayal of the conflicted northman to life with the Game of Thrones: Jon Snow "Season 8" 1/6-Scale Figure. Wearing his armor from the final season and its cataclysmic battles of Winterfell and King's Landing, this figure is an essential addition to the collection of any fan of the series!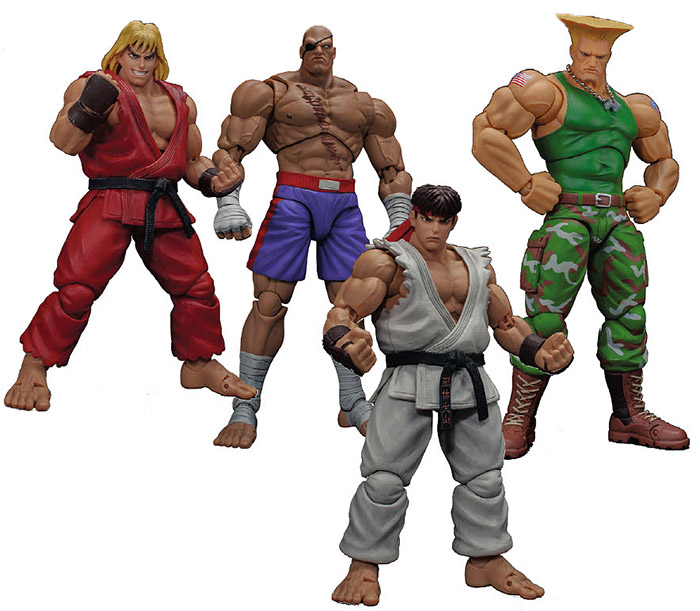 STORM COLLECTIBLES STREET FIGHTER GUILE 1/12 AF
JUL193016
SRP: $85.00

STORM COLLECTIBLES STREET FIGHTER SAGAT 1/12 AF
JUL193017
SRP: $85.00
STORM COLLECTIBLES ULTRA STREET FIGHTER II KEN 1/12 AF
JUL193018
SRP: $75.00
STORM COLLECTIBLES ULTRA STREET FIGHTER II RYU 1/12 A
JUL193019
SRP: $75.00
Capcom's Street Fighter is one of video games' truly legendary franchises, with Street Fighter II being especially beloved nearly twenty years after its original release. Storm Collectibles revisits the franchise with four new action figures -- Guile and Sagat from Street Fighter II, and Ken and Ryu from Ultra Street Fighter II. Each 1/12-scale articulated figure comes with interchangable hands and heads, effect parts, and stands, so you can pose them in battle in your collection!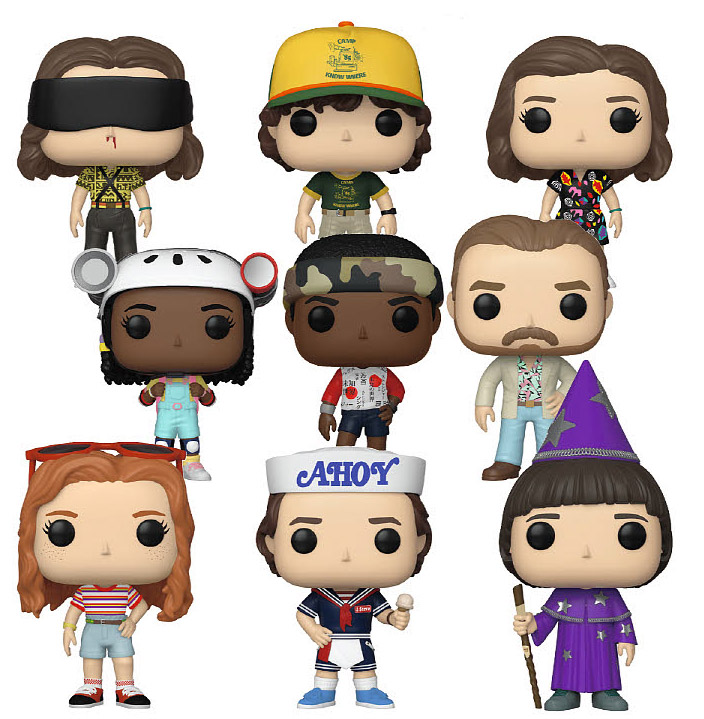 POP TV STRANGER THINGS BATTLE ELEVEN VINYL FIGURE
JUL192935
SRP: $10.99
POP TV STRANGER THINGS DUSTIN AT CAMP VINYL FIGURE
JUL192936
SRP: $10.99
POP TV STRANGER THINGS ELEVEN IN MALL OUTFIT VINYL FIGURE
JUL192937
SRP: $10.99
POP TV STRANGER THINGS ERICA VINYL FIGURE
JUL192938
SRP: $10.99
POP TV STRANGER THINGS HOPPER DATE NIGHT VINYL FIGURE
JUL192939
SRP: $10.99
POP TV STRANGER THINGS LUCAS VINYL FIGURE
JUL192940
SRP: $10.99
POP TV STRANGER THINGS MAX MALL OUTFIT VINYL FIGURE
JUL192941
SRP: $10.99
POP TV STRANGER THINGS STEVE W/ HAT AND ICE CREAM VIN FIGURE
JUL192942
SRP: $10.99
POP TV STRANGER THINGS WILL THE WISE VINYL FIGURE
Funko
JUL192943
SRP: $10.99
The third and final season of Netflix's Stranger Things debuts in July, and the next series of POP! figures from Funko based on the series take their lead from the third season! Figures in the POP! Stranger Things Vinyl Figure collection include Steve dressed for work, Will the Wise, Dustin at camp, Eleven dressed for the mall, and many others! Each figure stands 3 3/4" tall and sports Funko's fan-favorite stylized design. Collect your favorites, or collect them all!

Click here to see more Toys & Collectibles you can preorder from the July PREVIEWS!