PREVIEWS Exclusive Funko Pop! Marvel Nova Prime Figure To Soar Into Comic Shops
Jun 06, 2019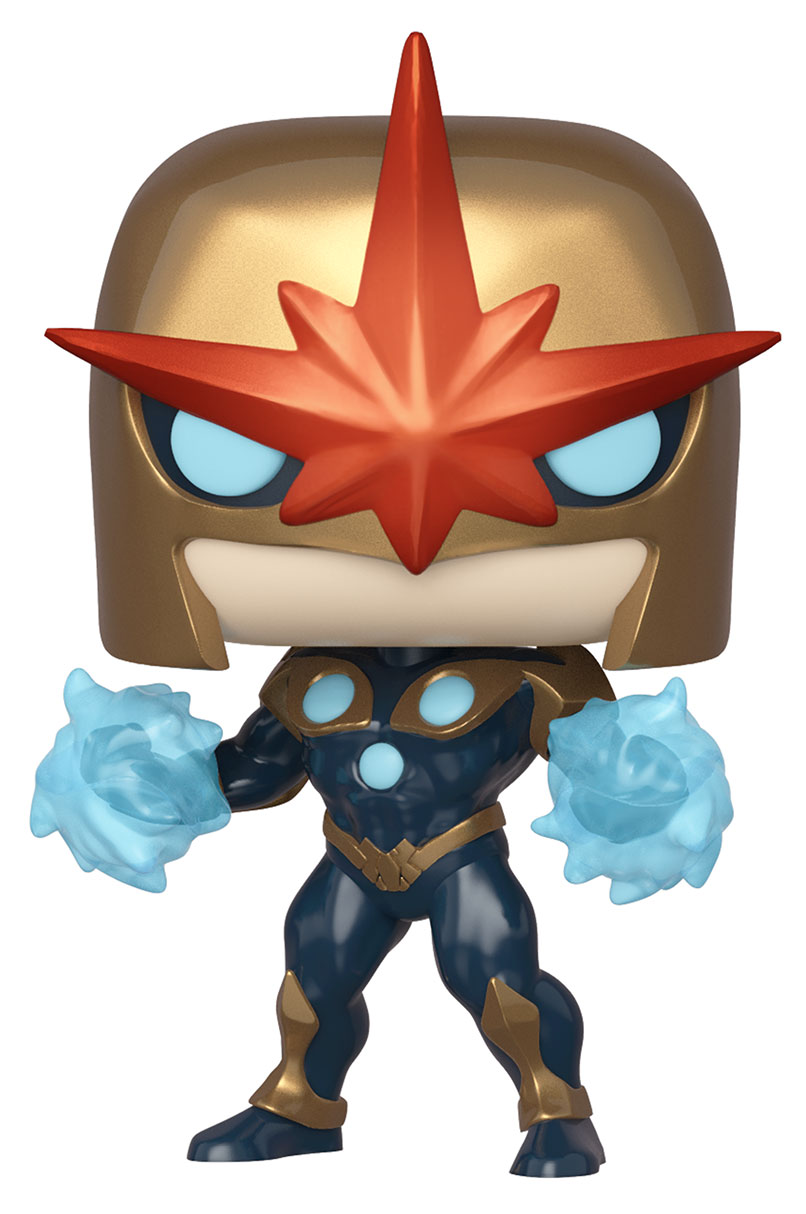 A brand-new PREVIEWS Exclusive Pop! Marvel Nova Prime Vinyl Figure from Funko is making its voyage to comic shops!
In 1976, Nova debuted in Marv Wolfman and John Buscema's The Man Called Nova #1. When the last surviving member of the planet Xandar's elite Nova Corps is dying, he selects New York high school student Richard Rider to replace him. Rider, calling himself Nova, becomes a superhero with the uniform and receives the powers of a Nova Centurion...he just has to figure out how to use them!

This PREVIEWS Exclusive Pop! of Nova features the hero in his classic costume and boasts a metallic paint job and sculpted transparent energy powers, all with signature Funko flair! He stands about 3 3/4" tall and comes in a collector-friendly window box for display.
The Pop! Marvel Nova Prime PX Vinyl Figure (OCT188711) is limited to just 30,000 pieces, so preorder now at your local comic shop!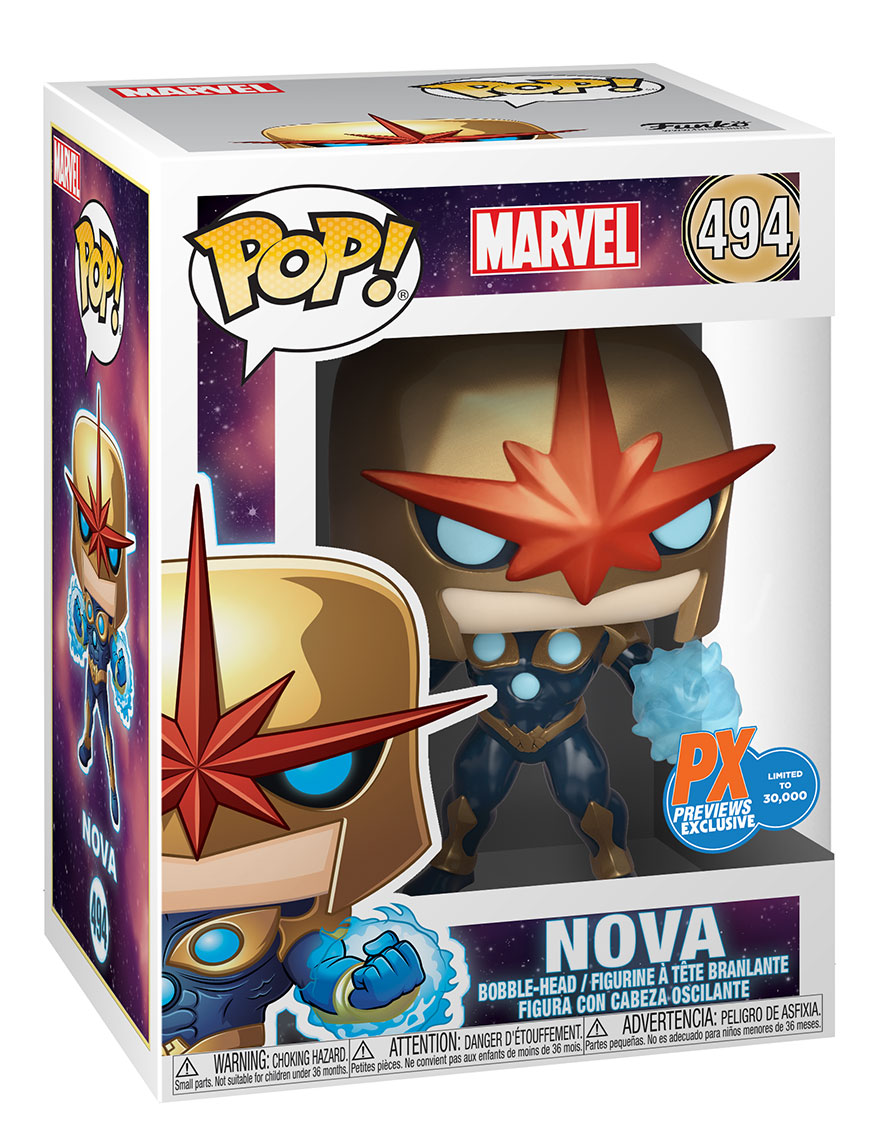 ---
For every six Pop! Marvel Nova Prime PX Vinyl Figures ordered through July 1st, 2019, comic shops will receive a PREVIEWS Exclusive Guardians of the Galaxy #7 variant, featuring a cover by Funko's Mike Martin that reimagines Nova's first appearance in The Man Called Nova #1. Please check with your comic shop retailer about this limited variant cover.