"Batman: The Animated Series" Action Figures Arrive At Comic Shops From DC Collectibles
May 06, 2019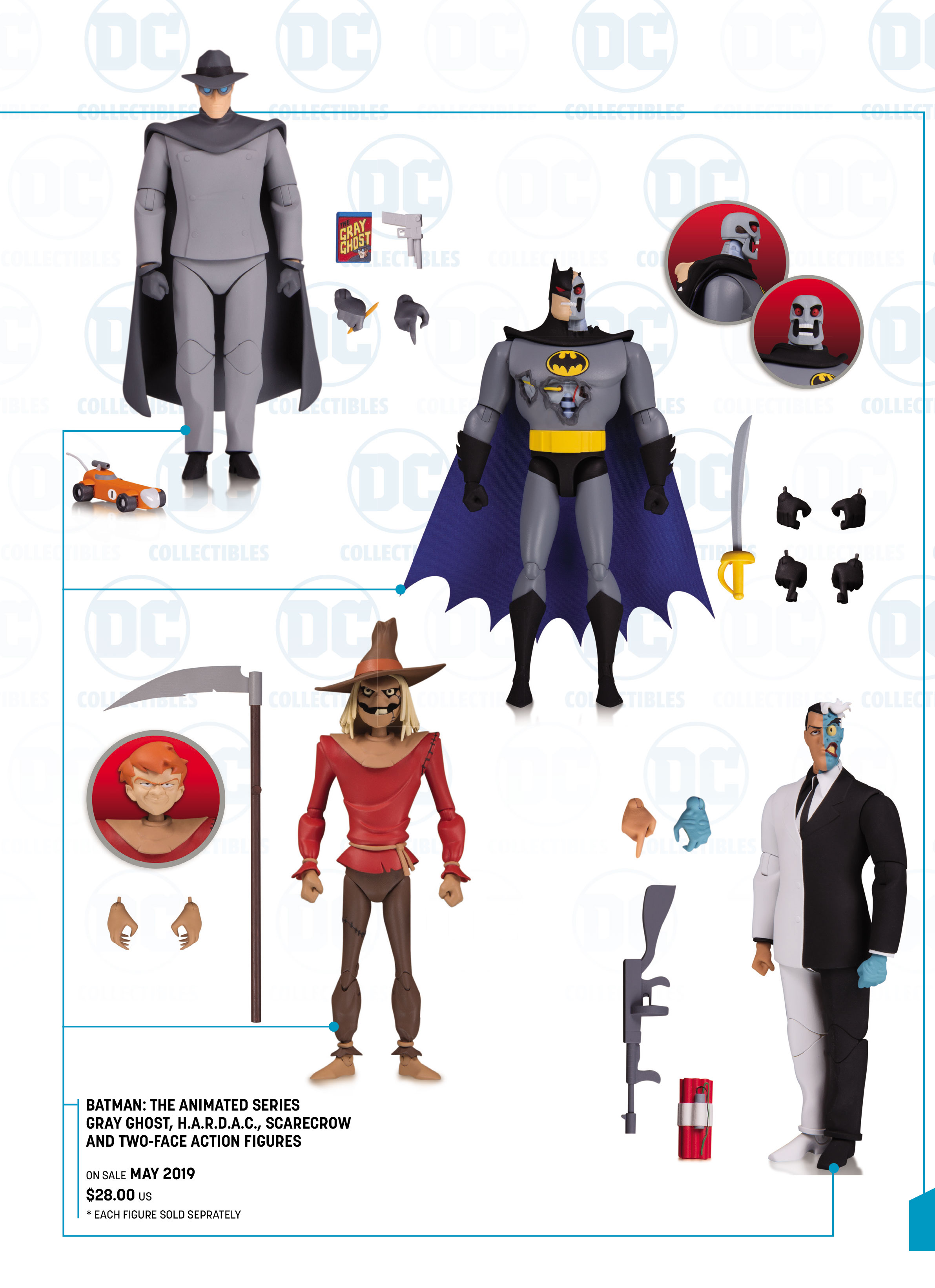 DC Collectibles' Batman: The Animated Series action figures are arriving at comic shops Wednesday!
Featuring some of your favorite characters, these six-inch figures come complete with screen accurate props and accessories.
Head to your local comic shop May 8 to pick these up!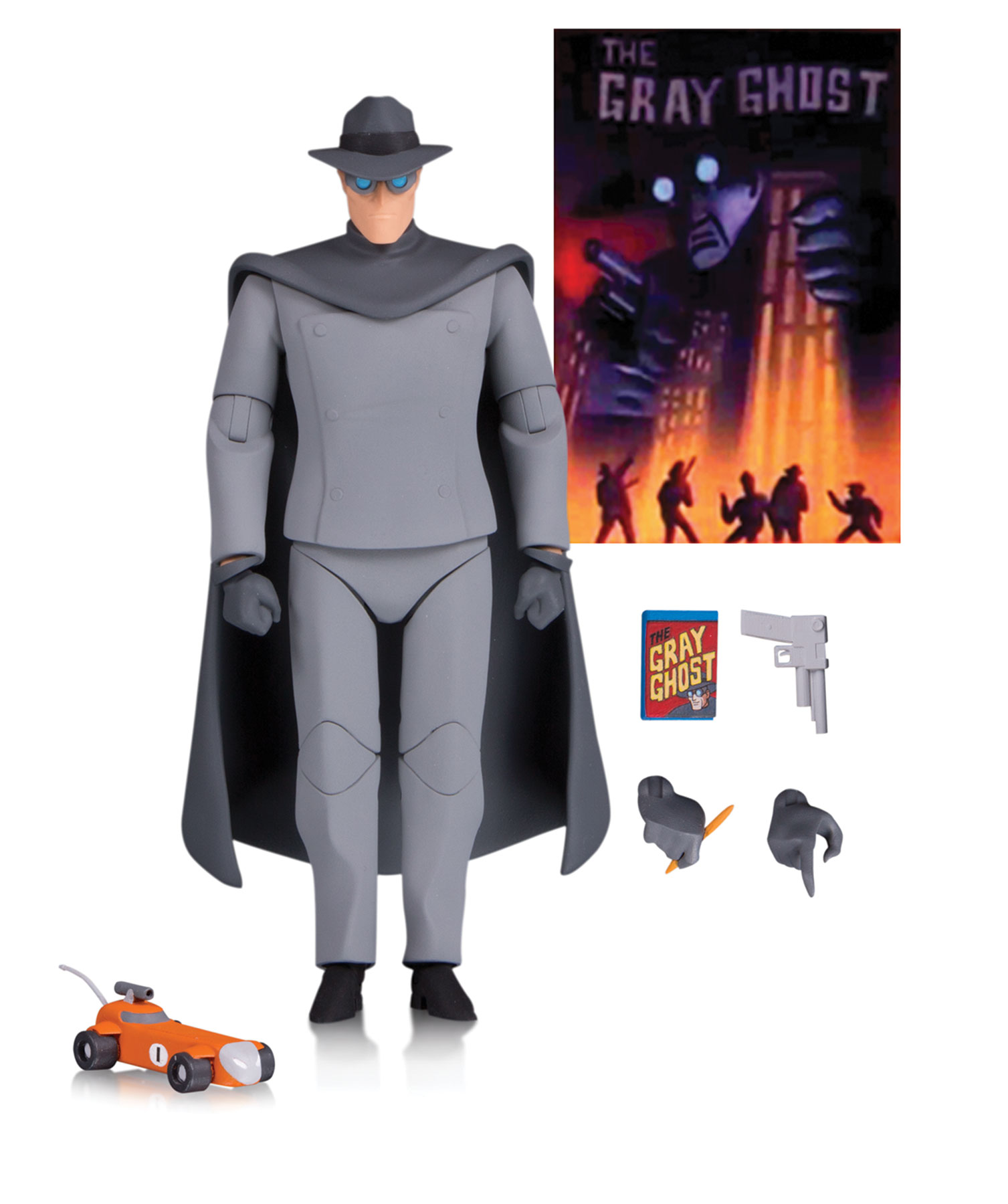 BATMAN ANIMATED GRAY GHOST AF (OCT180627)
Beware the Gray Ghost from Batman: The Animated Series! The star character of the TV show of the same name, the Gray Ghost was a huge hero in Bruce Wayne's childhood, and he often watched the show with his late father before Thomas's tragic passing.

The Gray Ghost has long a fan favorite after appearing in one of the most celebrated episodes of Batman: The Animated Series. This 6" figure comes complete with props and accessories from the episode including remote control cars and weapons from the Gray Ghost himself.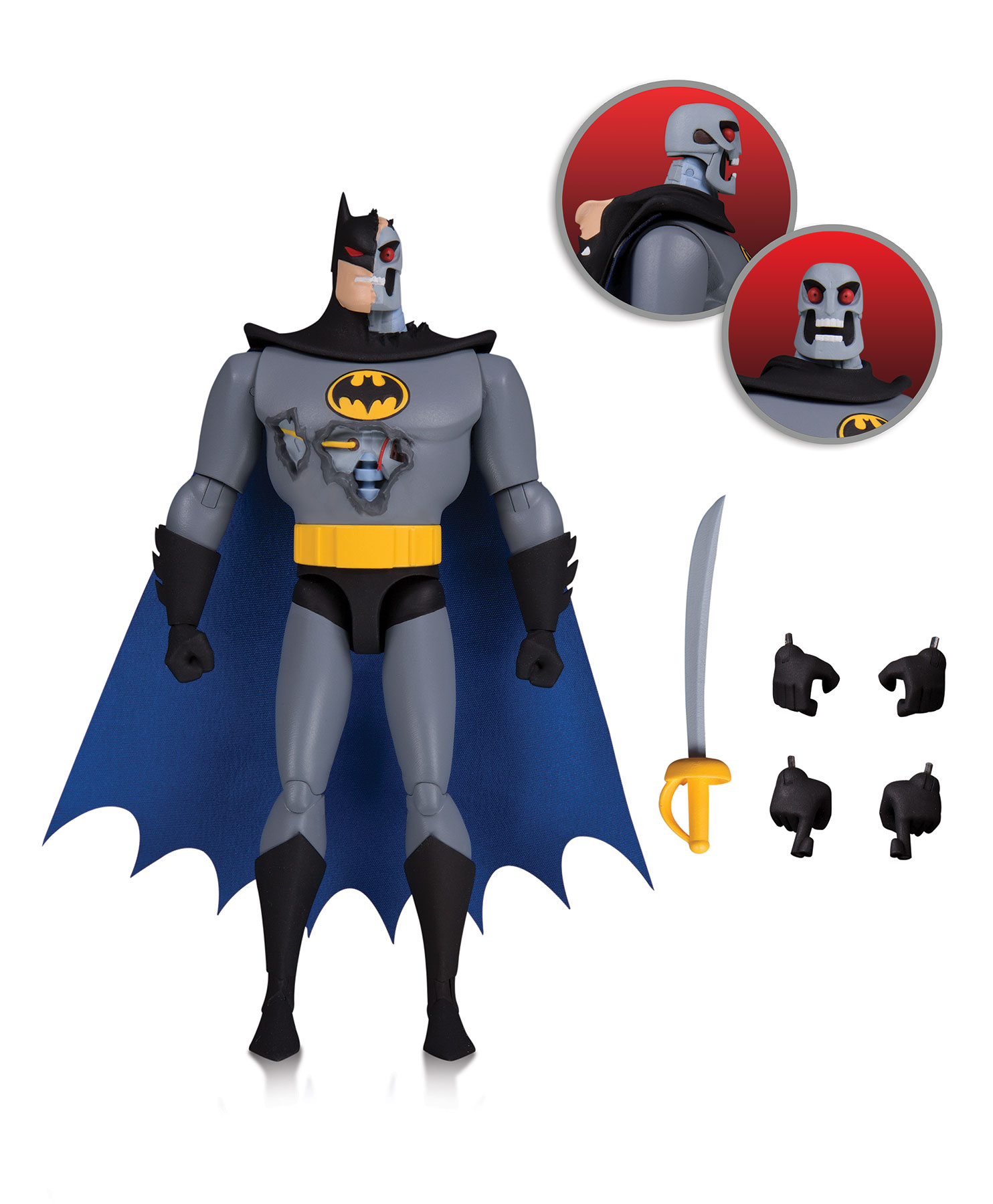 BATMAN ANIMATED HARDAC AF (OCT180628)
The caped crusader has dealt with many impostors and copycat Dark Knights over the years, but HARDAC Batman from Batman: The Animated Series was the first non-human of these mimics. H.A.R.D.A.C. (which stands for Holographic Analytical Reciprocating Digital Computer) was a supercomputer originally built to showcase the potential of AI for industrial purposes. Soon enough, the AI went wrong and created an android Batman of flesh and steel. Get yours and decide if this 6" figure did have a silicon soul or not.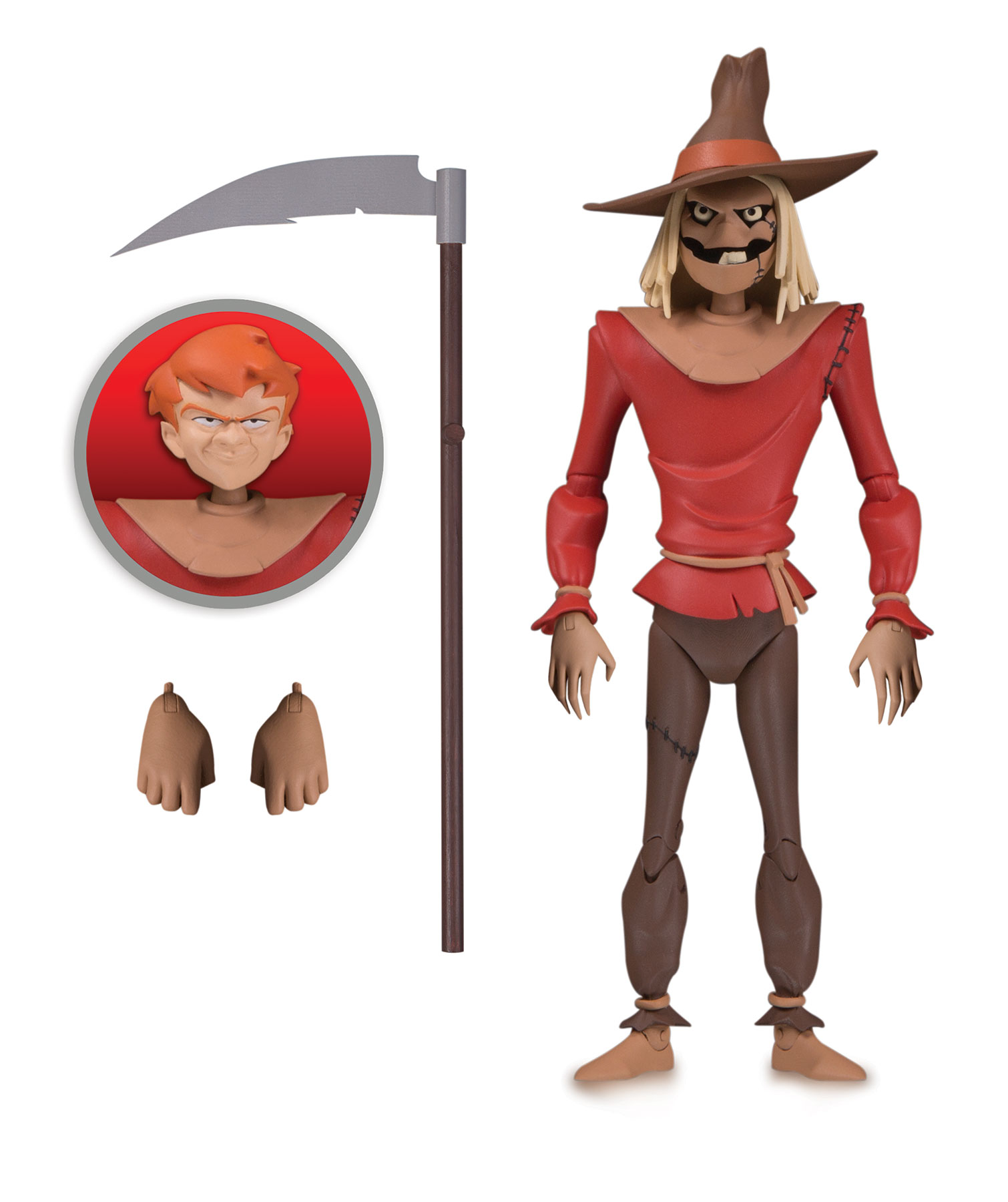 BATMAN ANIMATED SCARECROW AF (OCT180629)
While some villains are obsessed with wealth or power, Scarecrow's ultimate end goal is literal widespread panic and fear and will stop at nothing to inflict crippling psychological horror on all of Gotham's citizens. This 6" figure captures the menace of the Animated Series take on the character, complete with the frightening mouth and ghoulish eyes.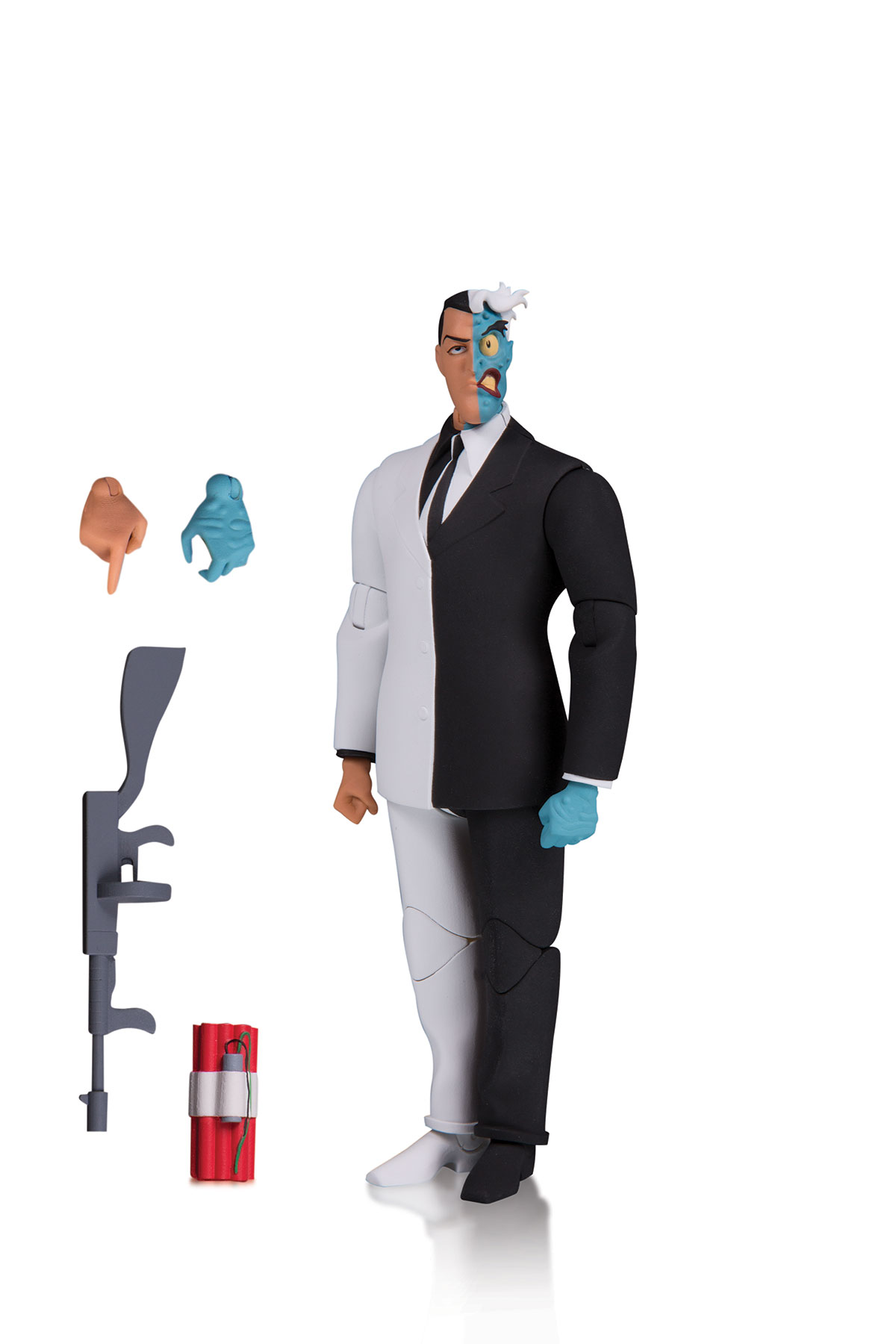 BATMAN ANIMATED TWO FACE AF (OCT180629)
Twisted and split between justice and crime, between Harvey Dent and the monster he became, Batman: The Animated Series Two-Face's duality and penchant for two-themed mayhem has long presented Batman with unique challenges.

This figure showcases the Animated Serie's iconic take: a bold, stoic figure which hints at both the menace and determination of the character.