Talking Toys: Thor and Ebony Maw PVC Figures, Star Wars Praetorian Guard Statue
Apr 18, 2019
Want a first look at the hottest toys and collectibles coming soon to comic shops?
Let Talking Toys host Natasha Vineyard aka Cannon-Doll X be your guide! In this episode of Talking Toys, Natasha shows you two new PVC Gallery figures from Diamond Select Toys. Take a look at the Marvel Gallery Thor Comic PVC Figure and the Avengers: Infinity War Ebony Maw Figure. Also, check out Diamond Select Toys/Gentle Giant Ltd.'s Star Wars Praetorian Guard 1/6 Scale statue.
Be sure to head to your local comic shop to find even more awesome products! To find the one near you, head to comicshoplocator.com
DIAMOND SELECT TOYS LLC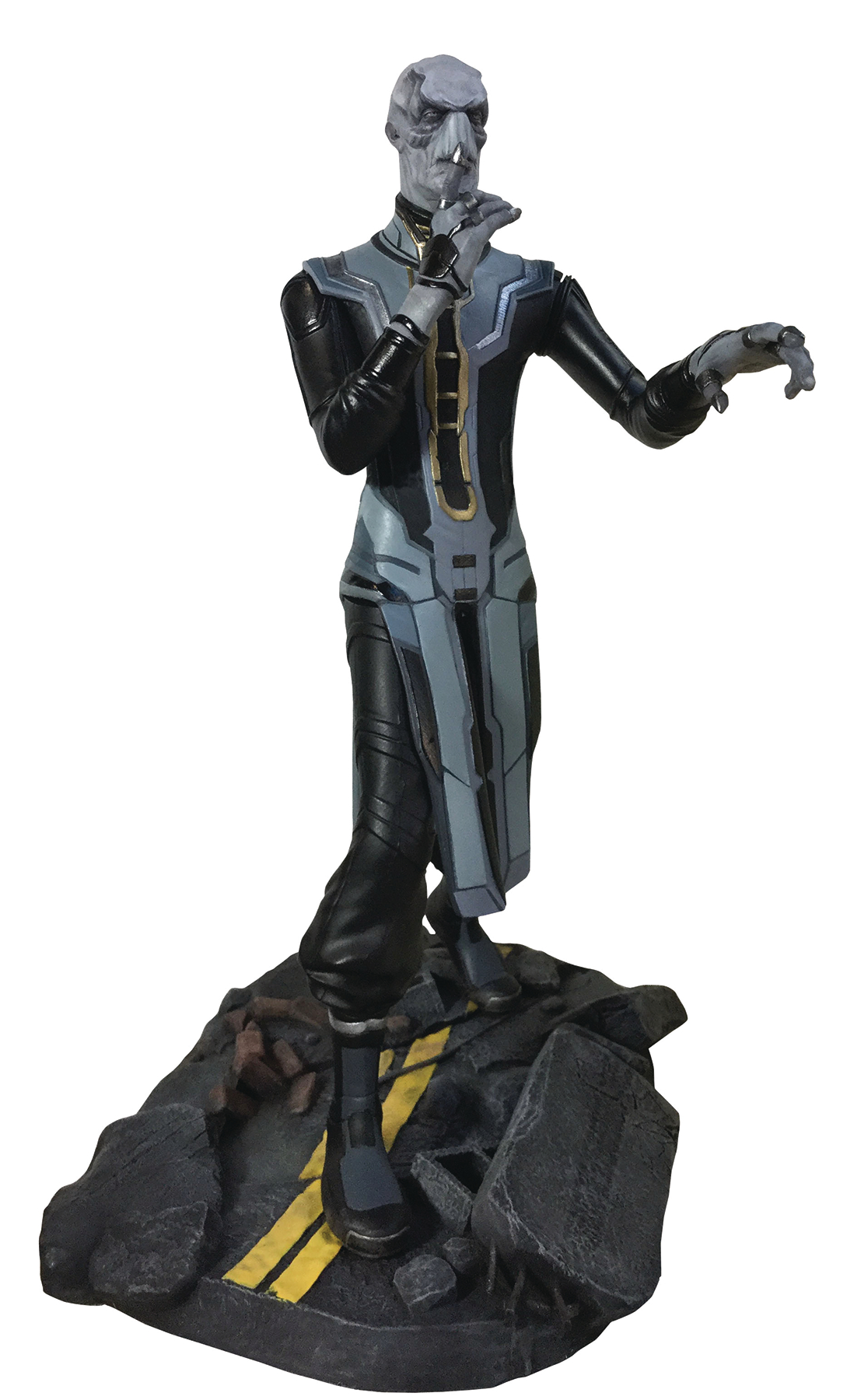 A Diamond Select Toys release! The Black Order is here! Joining his fellow acolyte of Thanos, Corvus Glaive, the sadistic telekinetic Ebony Maw is the next Marvel Gallery PVC Diorama! Holding up a finger to hush any who would defy the will of Thanos, Ebony Maw stands approximately 10" tall atop a diorama base and comes packaged in a full-color window box. Sculpted by Cortes Studios.

In Shops: May 29, 2019
SRP: $49.99
PREVIEWS Page #1022
DIAMOND SELECT TOYS LLC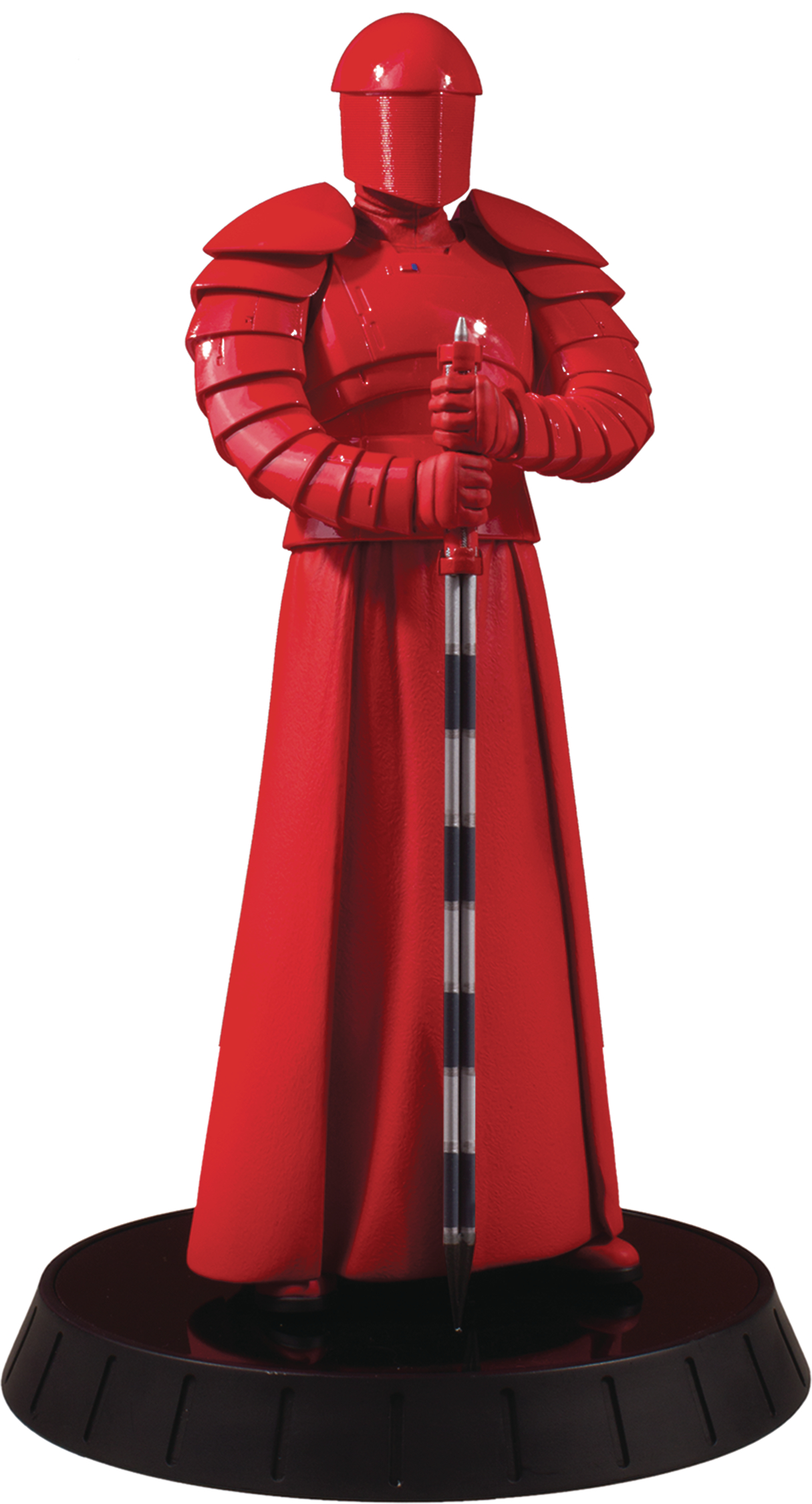 The Praetorian Guard were an elite squad of First Order warriors assigned to guard Supreme Leader Snoke. Eight sentinels divided into four pairs and each pairing had a different helmet and unique weapons. These crimson armored warriors are reminiscent of the Emperor's Royal Guard, but unlike those stoic sentinels, these elite fighters spring into action when their master is threatened! This particular guard is armed with a Bilari Electro-Chain Whip which, at rest, is solid like a staff and can also be used like a bludgeon in combat. Designed and sculpted using the original film costumes and on-set scan data, our 1:6th scale Praetorian Guard is as authentic a reproduction as you can get. Every detail of the character and costume, every armor segment, every fold, every ridge of the mesh on the helmet have been captured in this high-quality, limited edition, hand-painted 1:6th scale resin statue from Star Wars: The Last Jedi! This piece is packaged with a hand-numbered Certificate of Authenticity and complimented by a gloss black display base.
In Shops: Nov 27, 2019
SRP: $200.00
PREVIEWS Page #1047
DIAMOND SELECT TOYS LLC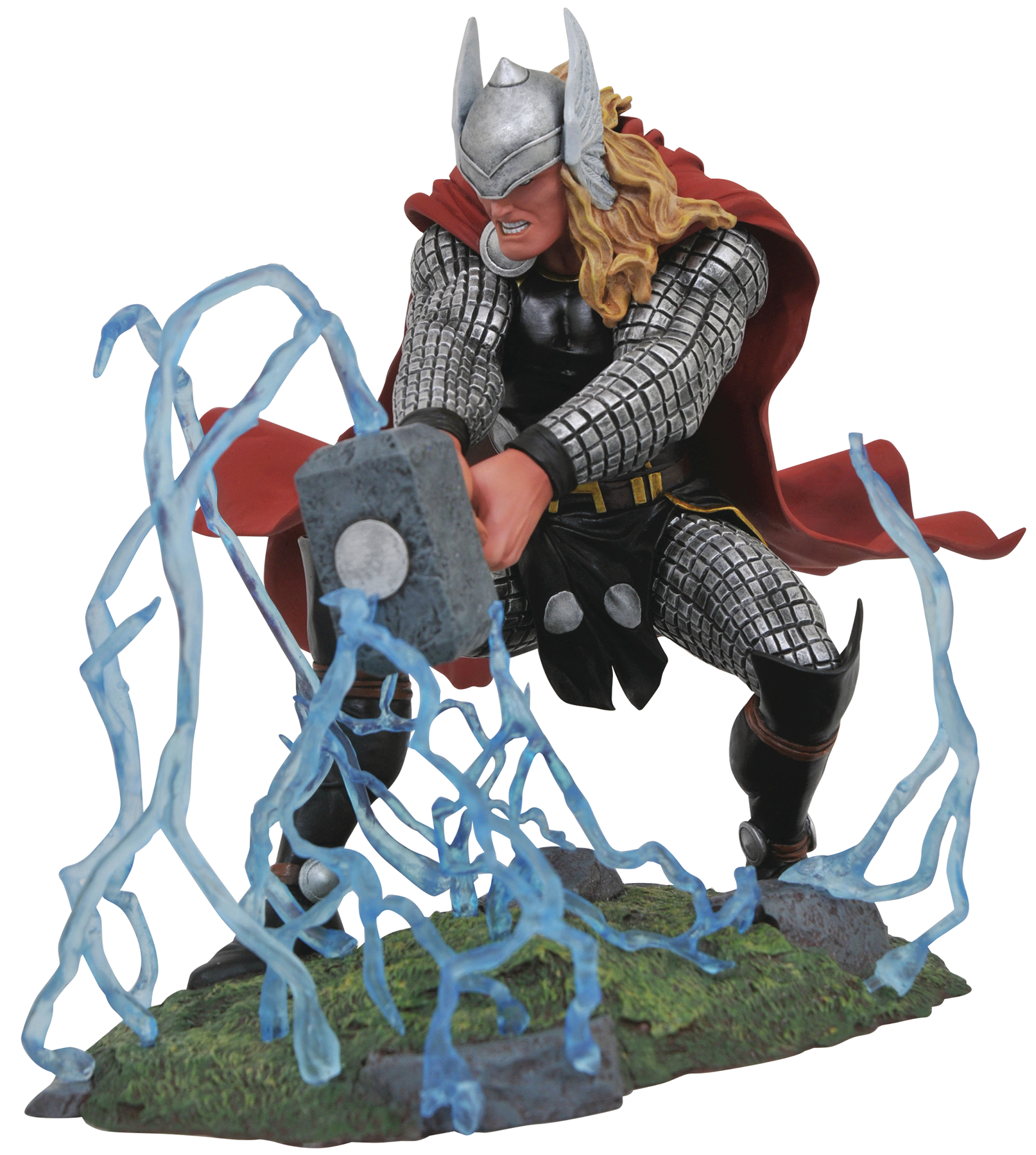 A Diamond Select Release! By the power of Mjolnir! The Asgardian God of Thunder returns to Midgard - and the Marvel Gallery PVC line - in the form of this electrifying diorama! This sculpture of Thor in his modern garb captures him mid-strike, with lightning coursing through his hammer Mjolnir and into the ground. Made of high-quality PVC with exacting paint details, this 8-inch sculpture comes packaged in a full-color window box. Designed by Caesar, sculpted by Mat Brouillard.
In Shops: May 15, 2019
SRP: $49.99
PREVIEWS Page #1018