Image Releasing Expanded Hardcover of "Bad Weekend" Storyline From "Criminal"
Apr 16, 2019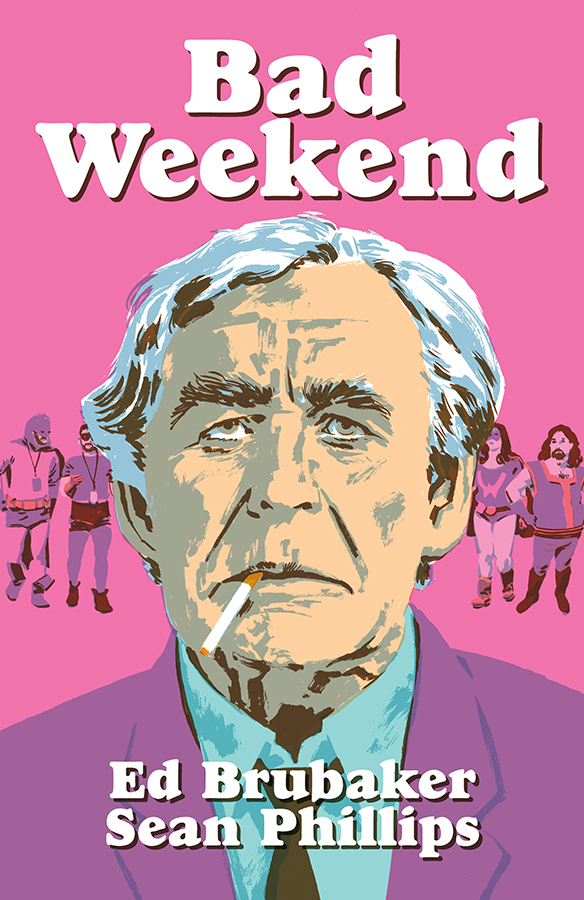 Revealed today in The Hollywood Reporter, Image Comics is releasing an expanded hardcover titled Bad Weekend, spawning from Ed Brubaker and Sean Phillips' Criminal.
Drawing from the story arc of the latest volume of Criminal, Bad Weekend is the story of Hal Crane, a veteran cartoonist who uses his appearance at a convention — where he's due to receive a lifetime achievement award — to settle some scores about missing artwork from decades earlier.
Bad Weekend will be remastered with new scenes, similar to the Brubaker and Phillips' My Heroes Have Always Been Junkies (JUL180133).
"I feel like this is a comic I've been writing in my head most of my career," Brubaker told THR. "Hal Crane isn't based on anyone in particular. But bits and pieces of his history are lifted from sad tales and sordid gossip that you hear over the years in this business, especially about the old days. Gambling. Drinking. Prostitution. Theft. Death. There's always been a darkness at the edge of comics and I wanted to explore that in Bad Weekend. Is this a expose of the industry? Sort of, but it's a love letter to the medium, as well."
Bad Weekend will be released July 10 in comic shops and be available to pre-order in the May PREVIEWS catalog.