Mangapedia: Food Manga With Otherworldly Izakawa Nobu
Feb 11, 2019

By UDON Entertainment
Can Historical Fiction be combined with delicious menus? In manga, the answer is YES!
Known to many as a publisher of high-quality video game art books as well as comics for Street Fighter, Mega Man, and many more, UDON Entertainment has turned their editorial attentions in a new direction to bring a new taste to the North American manga readers with Otherworldly Izakaya Nobu.
"Nobu is such a perfect fit for us! All UDON guys are foodies, and we especially love Japanese food! Heck, we named our company based on a kind of Japanese noodle!" said UDON Chief Erik Ko. "The Nobu books are filled with heart-warming vignettes that illustrate how the elements of a great meal can bring the best out of people. These stories really capture the way we feel."
And Nobu is more than just a regular food manga, the story has an interesting twist! The series takes place in a wonderful Japanese restaurant that has a very unusual feature: the front entrance leads to an ancient German village, while the back door leads to modern-day Japan! The guests of the restaurant who all live in the middle ages get to experience incredible and life-changing meals when they step through the doors of Nobu!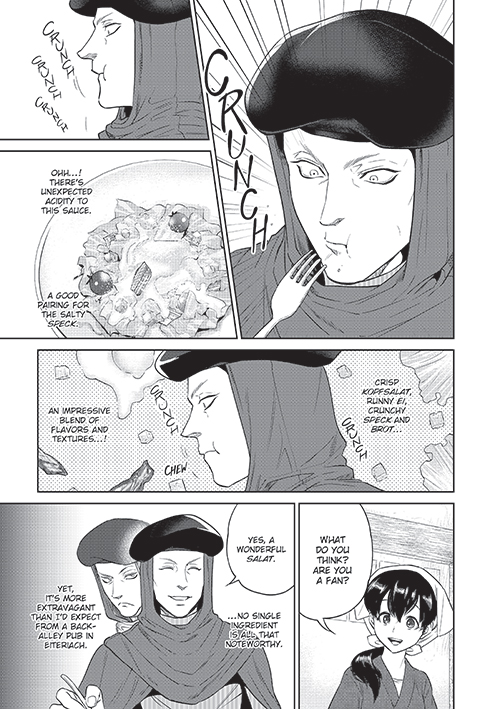 "This book is a cross-cultural experience," Ko continued. "With Nobu, we give readers a unique way to learn about Japanese cooking as well as learning both German and Japanese languages, their food terms and cultural influences. As each new menu item is introduced in Japanese, you read the German characters saying them in their own language as well. This is an added touch in our version that is not even in the original Japanese books. We want to make sure that the experience is as authentic as possible."
Each volume also includes a glossary page at the end for quick reference to all of the terms used in the story. All words in both German and Japanese are easily researchable, should readers wish to get more in-depth knowledge of the subject matter.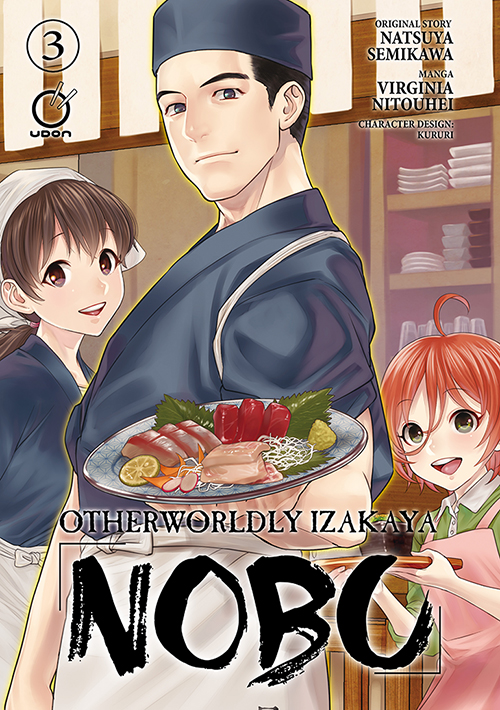 Otherworldly Izakaya Nobu is an ongoing manga series with 7 volumes published in Japan so far. An omnibus edition collecting Volumes 1-3 is currently available in English, with other volumes coming soon, exclusively from UDON Entertainment!