Start Here: Five New Comics For March 20th
Mar 18, 2019
Yes, there are a lot of comics out there, but there are plenty of jumping on points because of that fact. Here are five titles hitting stores on March 20, 2019. Each is a new series or the beginning of entirely new story arcs. Simply head to your comic shop and tell your store clerk, "Hey, I'd like to START HERE, please."
Oh. And bring money to pay for it.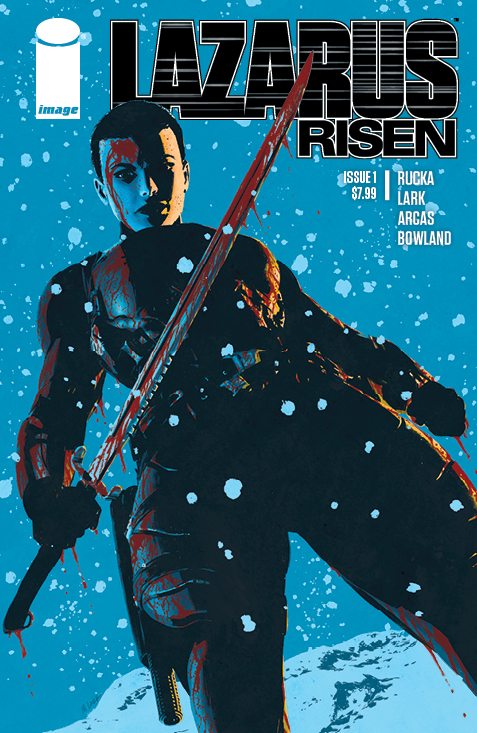 Lazarus Risen #1 (JAN190126)
Who is it for? For fans of writer Greg Rucka.
As a new era dawns, Johanna Carlyle goes on the attack to ensure the survival of her Family, relying on the loyalty and support of the Carlyle Lazarus—her sister, Forever. And while their united front may be enough to turn the tide, the cracks are beginning to show...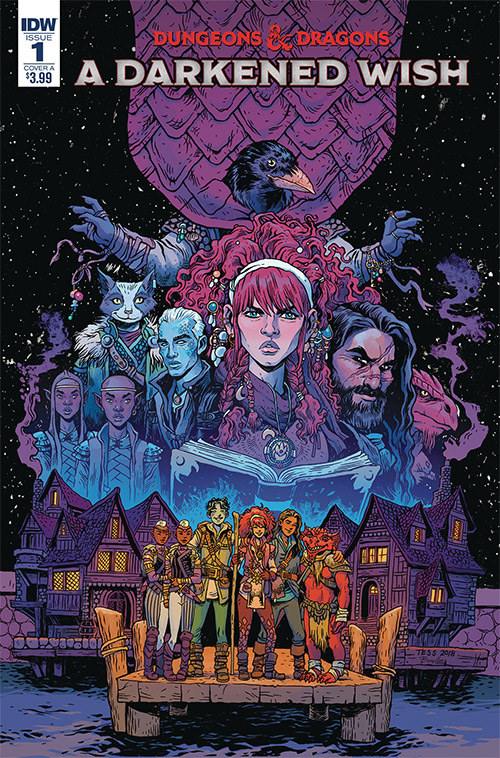 Dungeons and Dragons: Darkened Wishes #1 (DEC180772)
Who is it for? For fans of D&D.
IDW is taking Dungeons & Dragons fans back to the Forgotten Realms. The series follows a young wizard, Helene, as she and her friends journey from the island of Mintarn to unimagined adventures as years of peace come to an end at the hands of a threat no-one saw coming. Beyond Helene and crew, the return of "legendary heroes" is also teased for the story.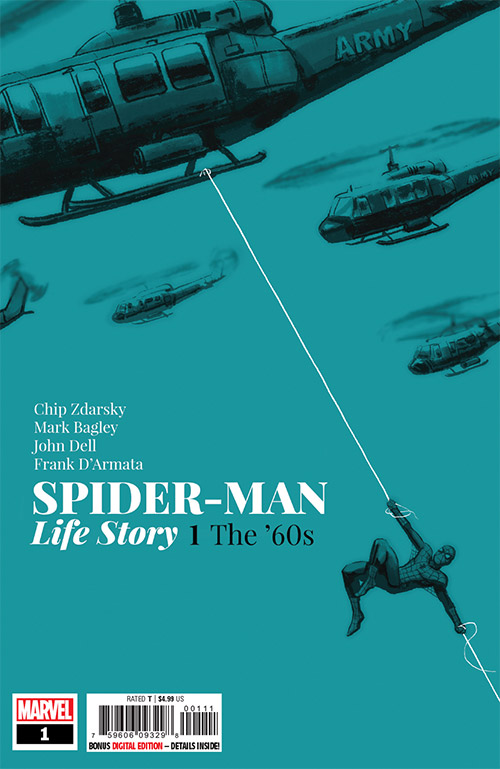 Spider-Man: Life Story #1 (JAN190927)
Who is it for? For fans of the Spider-Man universe.
Spider-Man: Life Story #1 encompasses the ENTIRE HISTORY of Peter Parker, from that radioactive spider-bite in Amazing Fantasy #15 to his twilight years as The Amazing Spider-Man. This is a sort of biography of everyone's favorite wall-crawler, and his life will be penciled by the artist responsible for some of Spidey's most defining moments...Mark Bagley!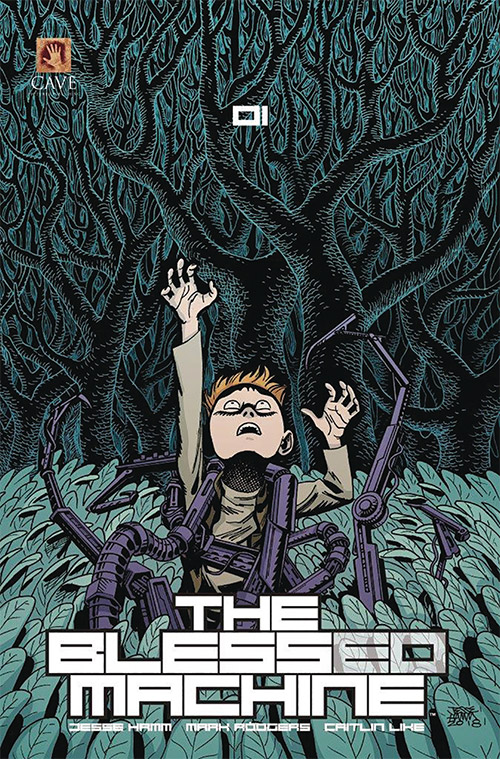 The Blessed Machine #1 (JAN191785)
Who is it for? For fans of Cloverfield and post-apocalyptic stories.
Jacob, son of Administrator Anna A3644, is revisited by the recurring dreams that plagued his youth. He believes the dreams indicate that the earth's surface, once rendered uninhabitable by a horrific malfunction of the Large Hadron Collider, is now safe.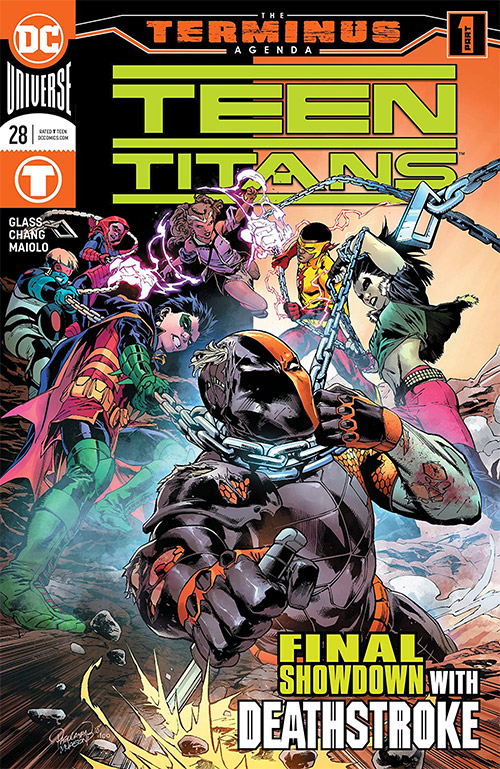 Teen Titans #28 (JAN190562)
Who is it for? For fans of the Teen Titans.
As Deathstroke's influence over Damian reaches new heights, the team must evaluate how far they are willing to go in their war on crime. And with the Teen Titans seemingly on the brink of destruction, a new threat reveals itself. And the worst enemies of all...come from within!