Dynamite's "Red Sonja" To Reunite Creative Team of Mark Russell and Bob Q
Mar 12, 2019
The critically acclaimed creative team of The Lone Ranger are back together for special sequences in issues 3 and 4 of the new hit Red Sonja series, Dynamite announces.

Bob Q will join Russell (The Flintstones), artist Mirko Colak (Conan), colorist Dearbhla Kelly (The Wild Storm: Michael Cray) and letterer Hassan Ostmane-Elhaou (Peter Cannon: Thunderbolt) to illustrate special pages revealing episodes from Sonja's adventuring past. These short flashbacks will inform her actions in the present as Queen of Hyrkania and even foreshadow coming events. Fans of their previous collaboration should be especially happy to see Bob drawing horses again!
These new story pages are in addition to Bob's existing "Seduction" variant covers on each issue depicting Red Sonja encountering classic mythical creatures and legends.
The man of the hour himself, Bob, Q, shares, "I'm incredibly excited to team up with Mark again on Sonja. I've loved sword and sorcery tales since I was a kid, so this is a dream come true. Alongside Mark's deep appreciation and knowledge of history, I'm pulling inspiration from ancient, real-world sources which will hopefully give the series a unique feel while still remaining true to its roots."


"I loved working with Bob on The Lone Ranger and he brings a really good kinetic energy to his art which will be fantastic for Red Sonja," said Mark Russell. "Where Mirko has excelled creating a highly detailed and realistic world, Bob will complement it with his energy and humor."


Editor Nate Cosby adds, "We're stupefyingly lucky to bring in Bob to illustrate a story-within-a-story for these two issues, where we see Sonja at different points in her life."
DYNAMITE
(W) Mark Russell (A) Mirko Colak (CA) Amanda Conner
TREMBLE BEFORE THE VICTORIOUS QUEEN SONJA OF HYRKANIA! ...for now. Yea, she outwitted Dragan The Magnificent, but it is a fleeting triumph. Spies and vipers surround, awaiting the perfect time to strike. A tale of tact, trust and trepidation, by MARK RUSSELL (The Flintstones, The Wonder Twins) and MIRKO COLAK (Conan).
In Shops: Apr 03, 2019
SRP: $3.99
PREVIEWS Page #188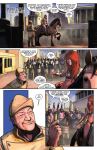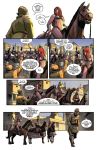 Click to View

DYNAMITE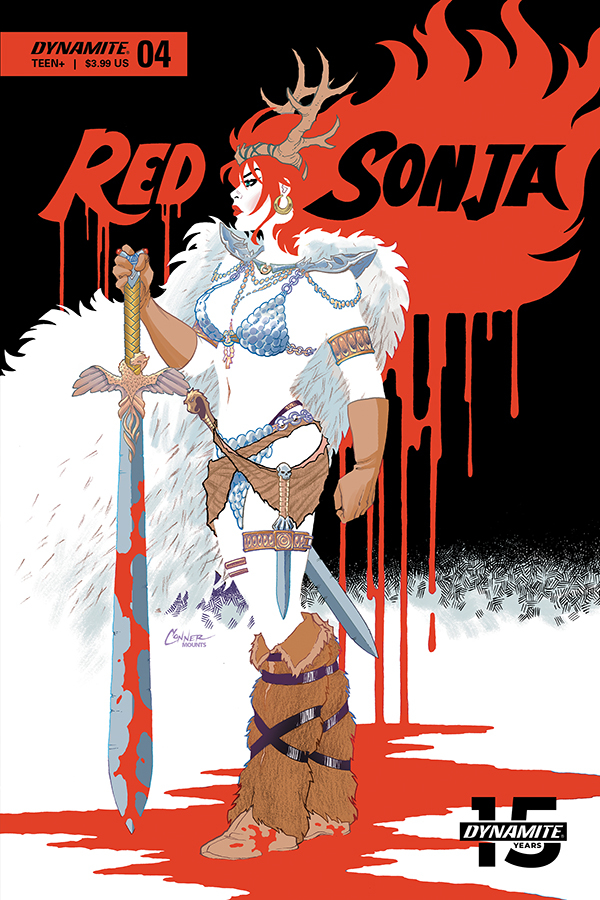 (W) Mark Russell (A) Mirko Colak, Bob Q (CA) Amanda Conner
"The Brothers Of Misfortune": The Zamoran Empire musters a fleet of war chariots to rush arms and provisions to the front line. Hyrkania would be lost, were they not led by Sonja The Red, who knows it is not enough to know one's own strength, but to understand the strengths, and weaknesses, of one's opponents. By award-winning writer MARK RUSSELL (Exit Stage Left, The Wonder Twins) and MIRKO COLAK (Conan).
In Shops: May 01, 2019
SRP: $3.99
PREVIEWS Page #204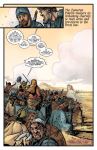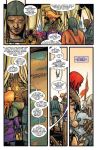 Click to View