DC Reveals Six-Issue Horror Event "DCeased"
Feb 21, 2019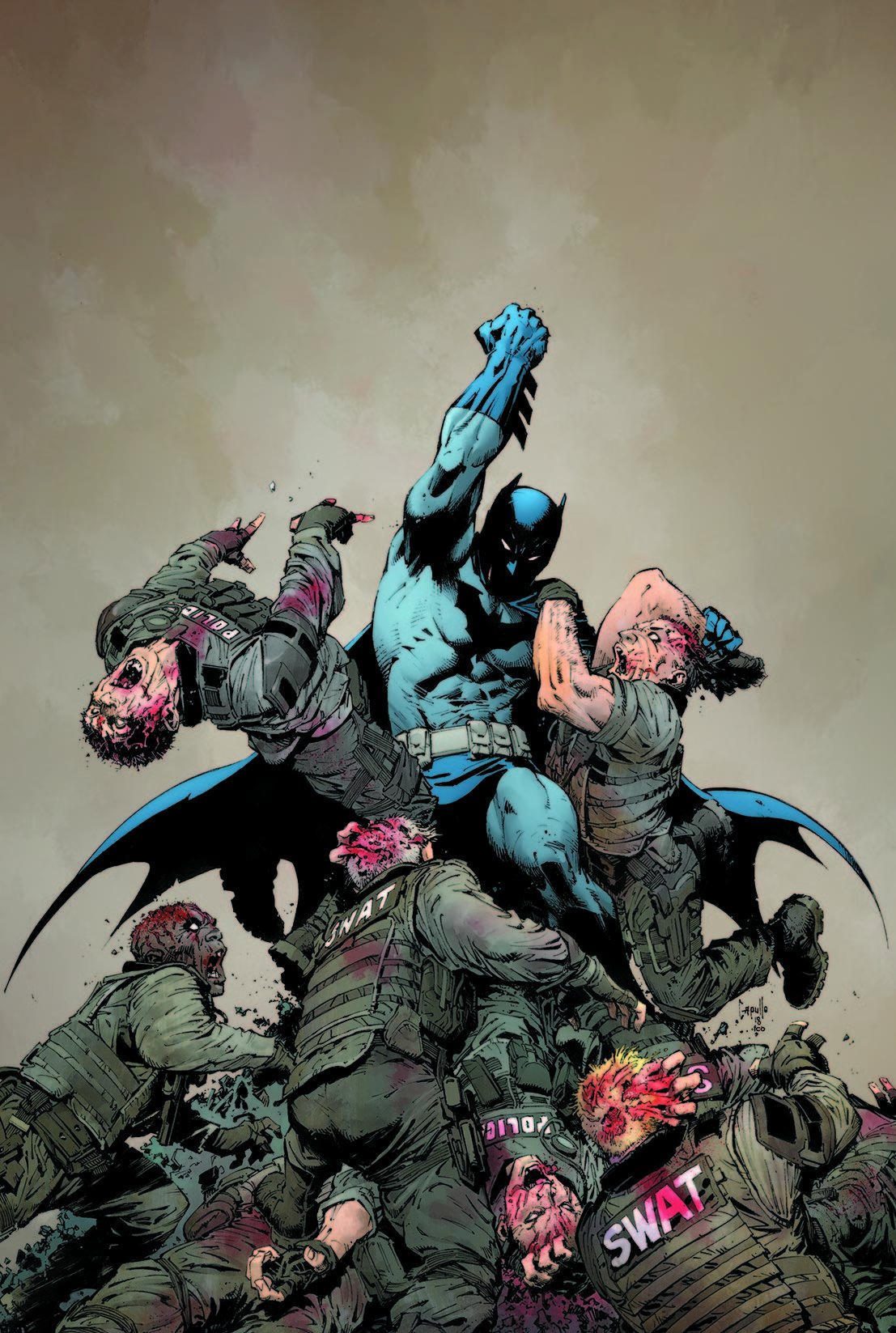 DC has announced a new mini-series that brings a zombie story to the DC Universe in a six-issue, outside of continuity event.
Through an IGN.com exclusive reveal, DCeased writer Tom Taylor and artists Trevor Hairsine, Stefan Gaudiano, James Harren and Rain Beredo have given fans the first look at plot details and artwork from the much-anticipated story.
The synopsis, per the reveal:
DCeased kicks off when, thanks to Darkseid, a techno-organic virus infects the world's networks and spreads to some 600 million people through anything with a screen. Those affected try to remove the virus from their minds by scratching and ripping at their own flesh. But once the virus takes hold, they essentially become a rage zombie. Of course we know that Batman has a plan in place for virtually every disaster you could imagine, but this pandemic might be more than even the Dark Knight could have ever prepared for.
While Taylor is not giving too much away on the story, it looks like readers can expect the body county to be high.
"While the characters are the ones everyone knows so well, this is very much its own thing," Taylor told IGN. "The reason being, the stakes are real. We can tell a story without holding back. No one you love is safe. Even the icons can fall."
DCeased #1 will be available to pre-order in the March DC PREVIEWS catalog.
Take a look at the artwork and covers below!