Stuart Moore Strikes Gold With 'Bronze Age Boogie'
Apr 03, 2019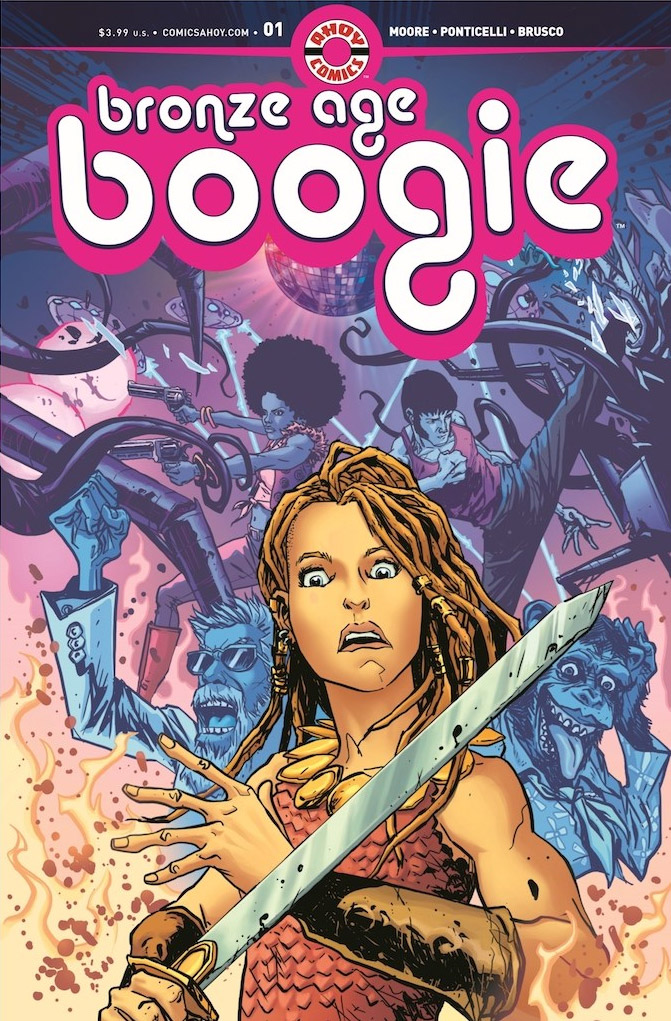 by Troy-Jeffrey Allen
Do you remember the 1970s? Me neither. However, as an '80s kid raised on back issues and VHS tapes of '70s classics, I can definitely say that I love, appreciate, and downright worship the many pop milestones of that era. Fortunately, writer Stuart Moore (E.G.O., Deadpool The Duck) and artist Alberto Ponticelli (Anthony Bourdain's Hungry Ghost, Second Sight) are here for those of us late to the Generation X party.
With AHOY Comics' Bronze Age Boogie #1, Moore and Ponticelli are taking all the best elements of '70s comics and giving readers of every generation a heaping helping of barbarians, princesses, kung fu, sword-and-sorcery, and other staples from that era. The best part: You don't even have to sneak off with your older sibling's back issues. All that's required is a fiery imagination and an appetite for awesome!

Bronze Age Boogie #1 (FEB191352) is available on April 3rd at your local comic shop!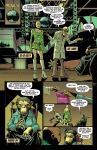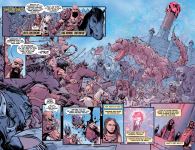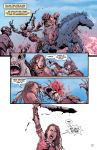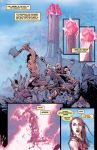 Click to View

PREVIEWSworld: How did Bronze Age Boogie come about?
Stuart Moore: I have a lifelong fascination with both 1970s pop entertainment and 1970s New York City. I've always wanted to write a story set during that time, when the city was on the verge of financial collapse and the cops distributed handbills titled WELCOME TO FEAR CITY to tourists. I moved to New York later, when the city was on the mend and tourism started to boom. Things were very different back then.
The '70s saw movie and TV fads like Kung Fu, violent crime stories, and of course Planet of the Apes, which was practically a genre in itself. In comics, the Conan books were a breakout hit, spawning various imitators. At some point, I realized you could set a barbarian title in 1975 B.C., which gave a cool sort of cosmic symmetry to the project. The plot came together from there.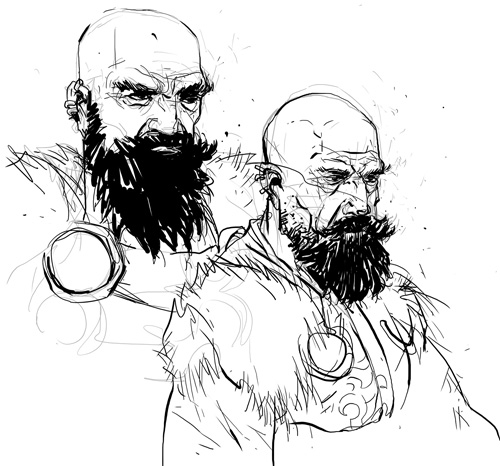 PREVIEWSworld: How did the "Bronze Age" (a.k.a the 1970 - 1985) of comics impact you?
Stuart Moore: When I was sixteen, a friend sat me down with big piles of comics from that era…Jim Starlin's Warlock, the Englehart/Brunner Doctor Strange, Killraven by Don McGregor and P. Craig Russell. I was already a big Steve Gerber fan.
I think the ambition in those books, the urge to push back against the boundaries of the form, was what really struck me. A lot of those writers had literary ambitions, and they packed a lot into those 17-page, terribly printed, sometimes embarrassingly overblown comics.
PREVIEWSworld: Is this just going to be a nostalgia fest, or can readers expect more than just a checklist of familiar tropes?
Stuart Moore: I definitely hope it's more than that. I'm not approaching this as nostalgia—what I'm trying to do is take certain genres and character types that aren't used so much now, and look at them with a sideways, modern eye. I'm as inspired by comics from the '80s to the present as I am by those older titles…you use whatever tools work.
The same goes for the city setting. It's easy to look back and cringe at disco collars and the squalor of Times Square back then, but people lived their lives just like they do now. With fewer craft breweries on every corner, of course.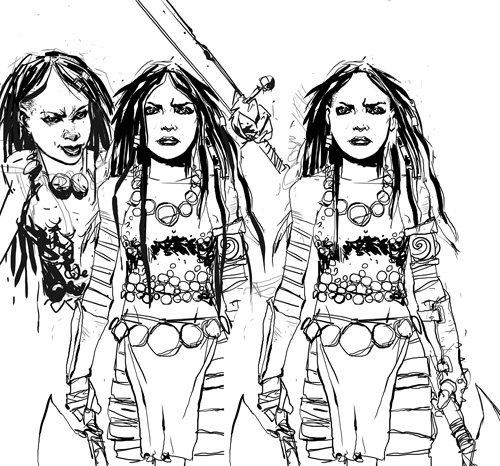 PREVIEWSworld: I've been fortunate enough to get a sneak peek at some of the heroes and villains of this story. Tell us a bit about the cast of characters we're going to encounter in Bronze Age Boogie.
Stuart Moore: Let's make this a lightning round!
BRITA: teenage barbarian who craves the nightlife.
SNIFFER APE: trapped in a time he never made.
LYNDA DARRK: back on the streets with a mission.
JACKSON LI, MASTER OF MARTIAL ARTS: skilled, stoic, troubled.
THE MARTIANS: invading, crosstown and crosstime.
GODD: ????
PREVIEWSworld: Let's talk about artist Alberto Ponticelli. What made him the right collaborator for this?
Stuart Moore: Alberto can draw anything…and his character designs are beautiful; they really contributed to making the book look different. His Martians, in particular, are both mecha and organic-looking; those tripod tentacles seem like they're flashing through the air, like they're about to take your head off. We're working plot-first, so he's a major contributor to the pace and flow of the story.
PREVIEWSworld: Do you both share the same appreciation for this era or did you have to load Alberto up with 1970s reference material?
Stuart Moore: That was NOT a problem. I've worked with Alberto before and seen his European work, so I knew he had a fondness for the period. What I DIDN'T know is that he's also a longtime martial arts teacher. That was like finding gold in the back yard.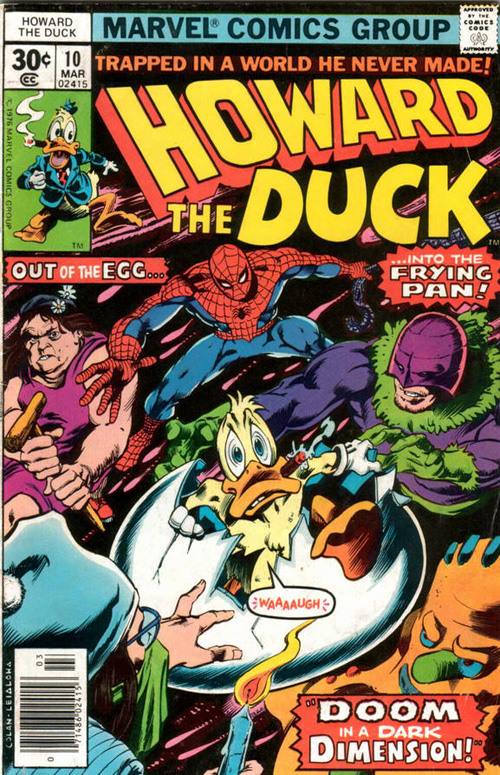 PREVIEWSworld: This book also marks "wave 2" for Ahoy Comics. Why is now the right time for this story?
Stuart Moore: I came up with the project while I was working on Captain Ginger, my first AHOY title. I certainly didn't plan it this way, but there seems to be a resurgence of interest in '70s comics culture going on, with books like MCMLXXV and Astro Hustle and the high-profile relaunch of Conan. I think our book stands on its own, but I'm happy to ride that wave too.
PREVIEWSworld: Okay. I have to ask. What's your favorite comic from the Bronze Age?
Stuart Moore: It's probably Howard the Duck #10. The entire issue is a hallucination, a fever dream Howard has after a complete nervous collapse. It's completely surreal and brilliant. It was the first issue I read, and I thought the comic was always like that.
Issue #24, "The Night after You Saved the Universe," is pretty great too. Come to think of it, that one's set in New York City after dark. Another secret origin!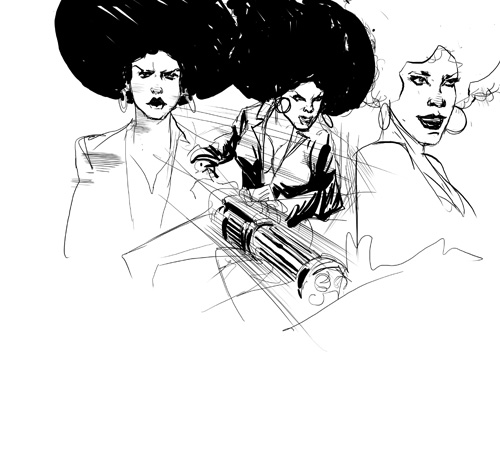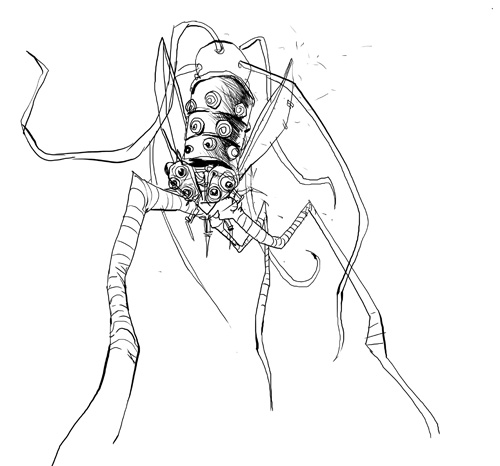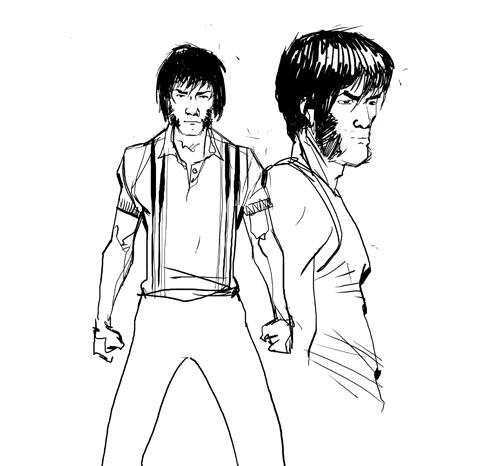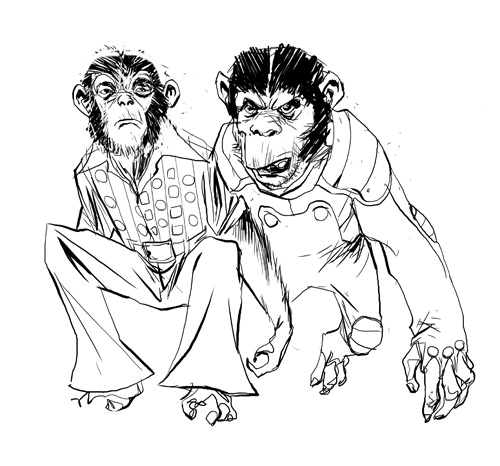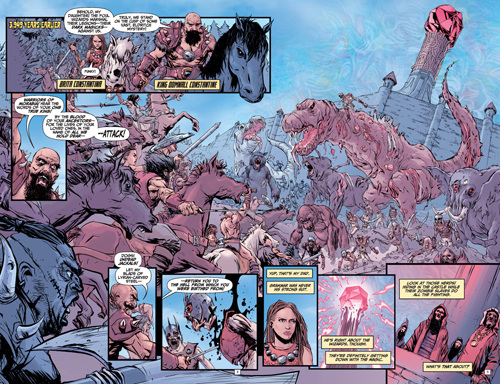 ****
Troy-Jeffrey Allen is the producer and co-host of PREVIEWSworld Weekly. His comics work includes BAMN, Fight of the Century, the Harvey Award-nominated District Comics, and the Ringo Awards-nominated Magic Bullet.