Zack Kaplan Joins Nightwing as Co-Writer
Feb 13, 2019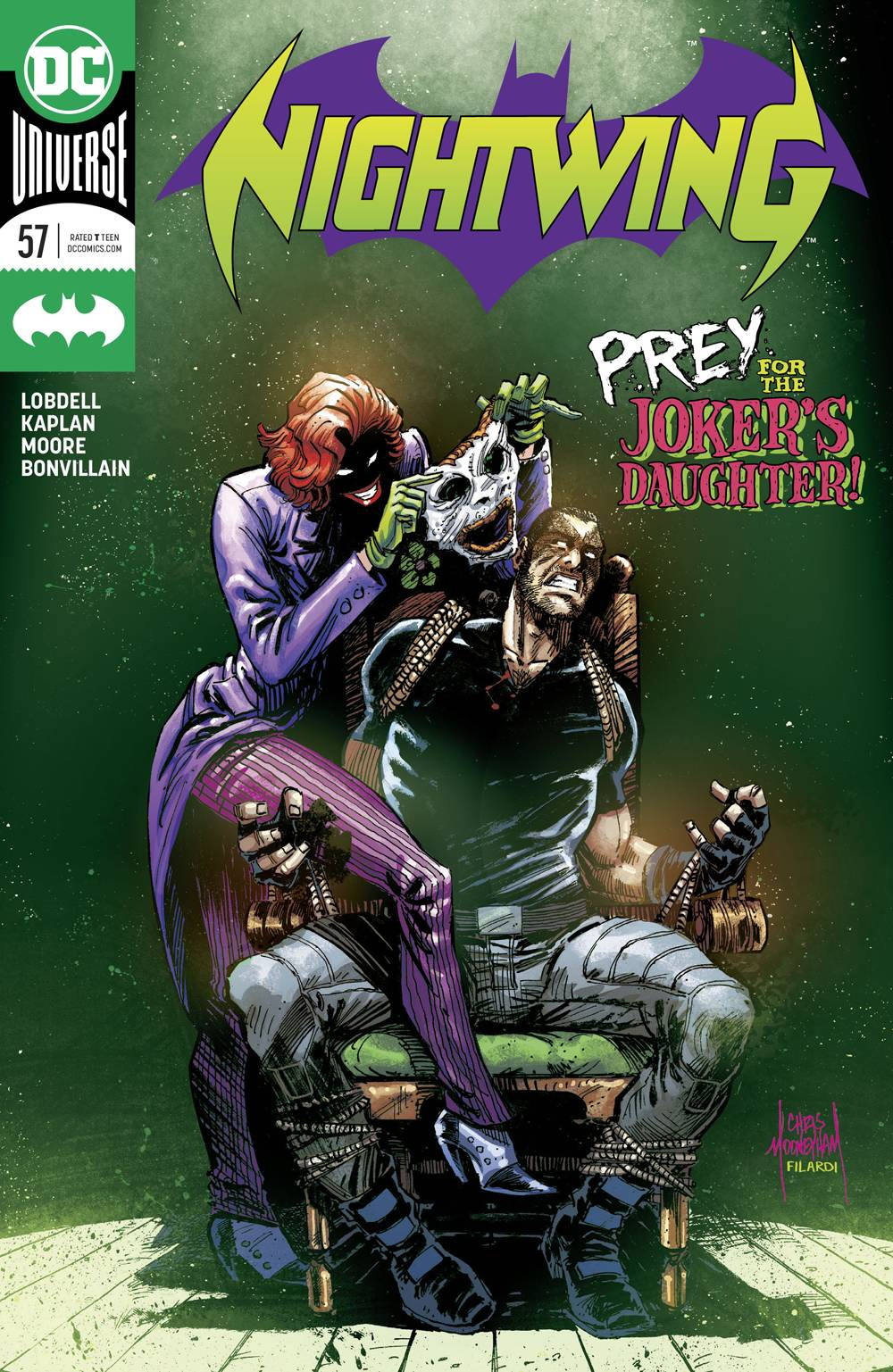 Writer Zack Kaplan (Eclipse) jumps onboard as co-writer of NIGHTWING with issue #57, arriving in comic shops on February 20th.

In this issue, written by Scott Lobdell and Kaplan, Ric Grayson must come to terms with who he is, and what kind of hero he wants to be...if he wants to be one at all. And while Ric is content to walk away from the mantle, one woman has been hiding in the shadows, waiting to solidify an identity of her own...an identity tied for all eternity to the clown price of crime...enter The Joker's Daughter!

NIGHTWING #57 (DEC180582 - DEC180583) features art by Travis Moore with a cover by Chris Mooneyham and a variant cover by Jeff Dekal.