Suit Up: A New Start for Shazam
Feb 09, 2019
Just a few moths before he makes his feature film debut, Shazam make shis presence known in February's PREVIEWS catalog. Get to know the most powerful mortal on Earth with this month's rendition of Suit Up!
Be sure to head to your local comic shop to pre-order all of your favorites from the February PREVIEWS catalog.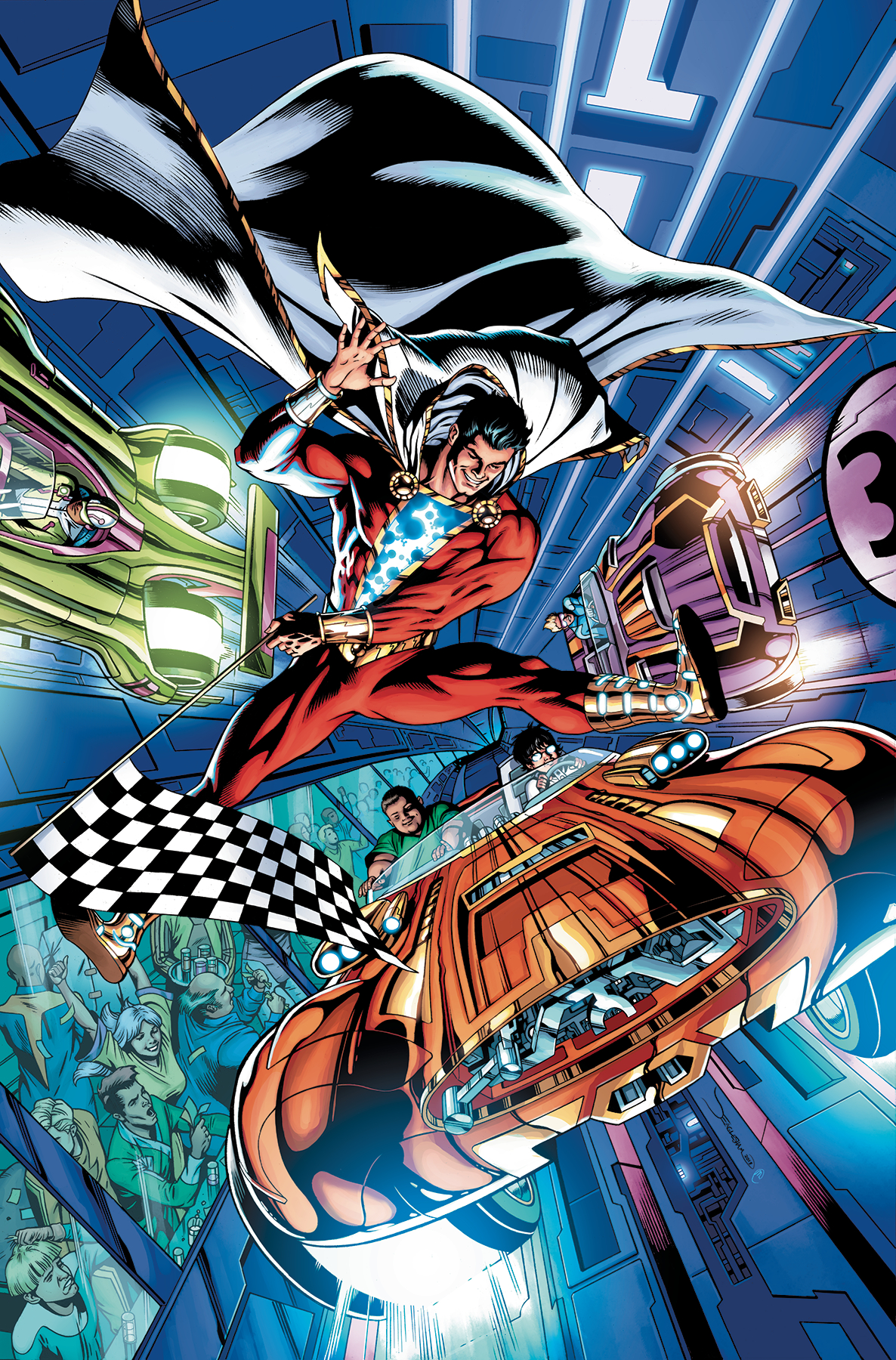 Shazam #5 (FEB190532)
In the latest chapter of "Shazam and the Seven Magic Lands," the kids visit the Gamelands, a colorful world of races and games where all that matters are your high scores! But as good as Pedro and Eugene are with their arcade cred, can they score high enough to survive it?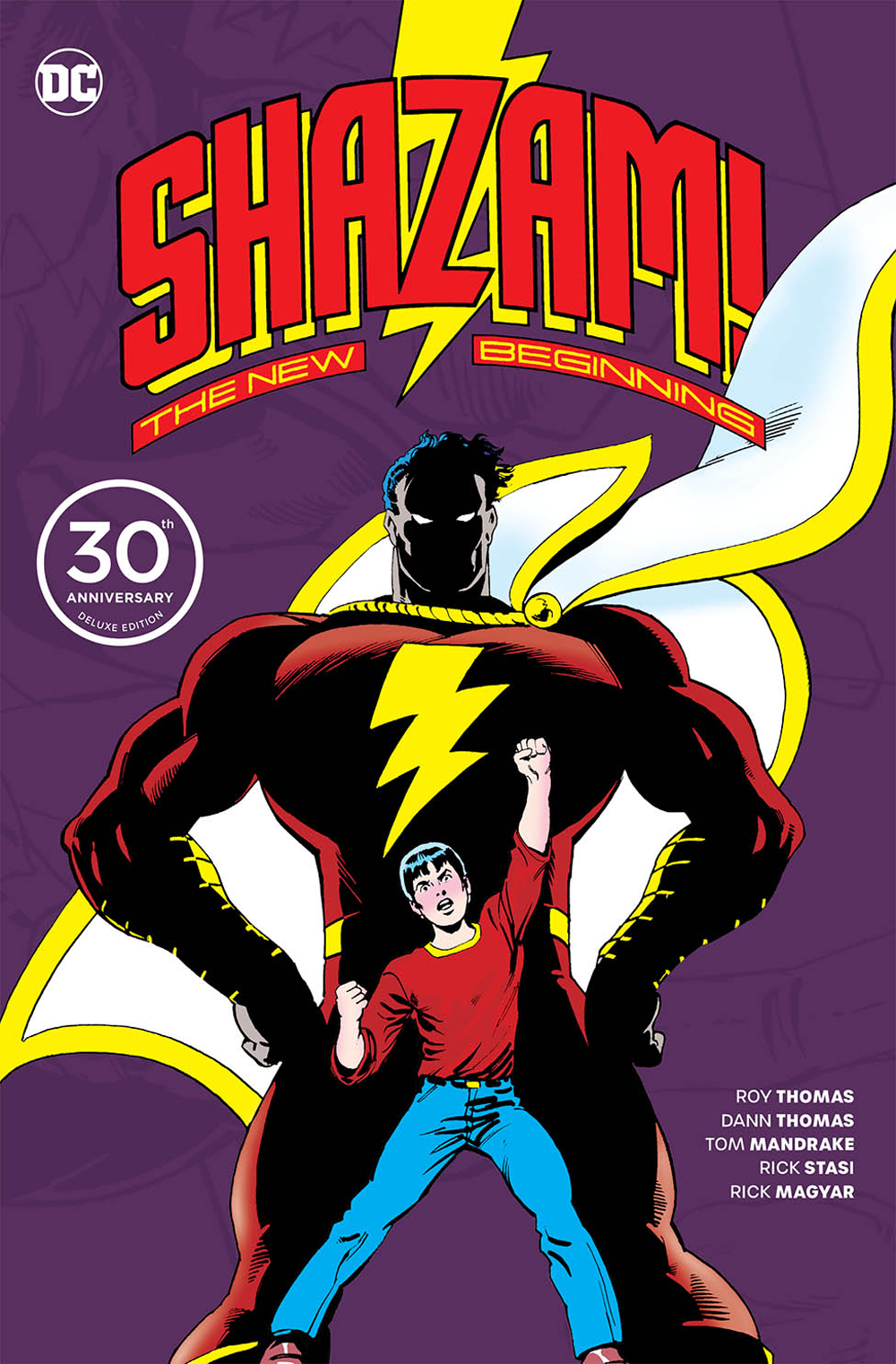 Shazam: The New Beginning 30th Anniversary Deluxe Edition Hardcover (FEB190606)
Following CRISIS ON INFINITE EARTHS, Billy Batson returns in a story that begins with a new retelling of his origin! Then, Dr. Sivana brings Black Adam back to our reality to destroy Shazam-but how can a new hero defeat one with identical powers and 5,000 years experience wielding them? Plus, Billy Batson witnesses the creation of Captain Nazi! Collects SHAZAM!: THE NEW BEGINNING #1-4 plus stories from ACTION COMICS WEEKLY #623-626!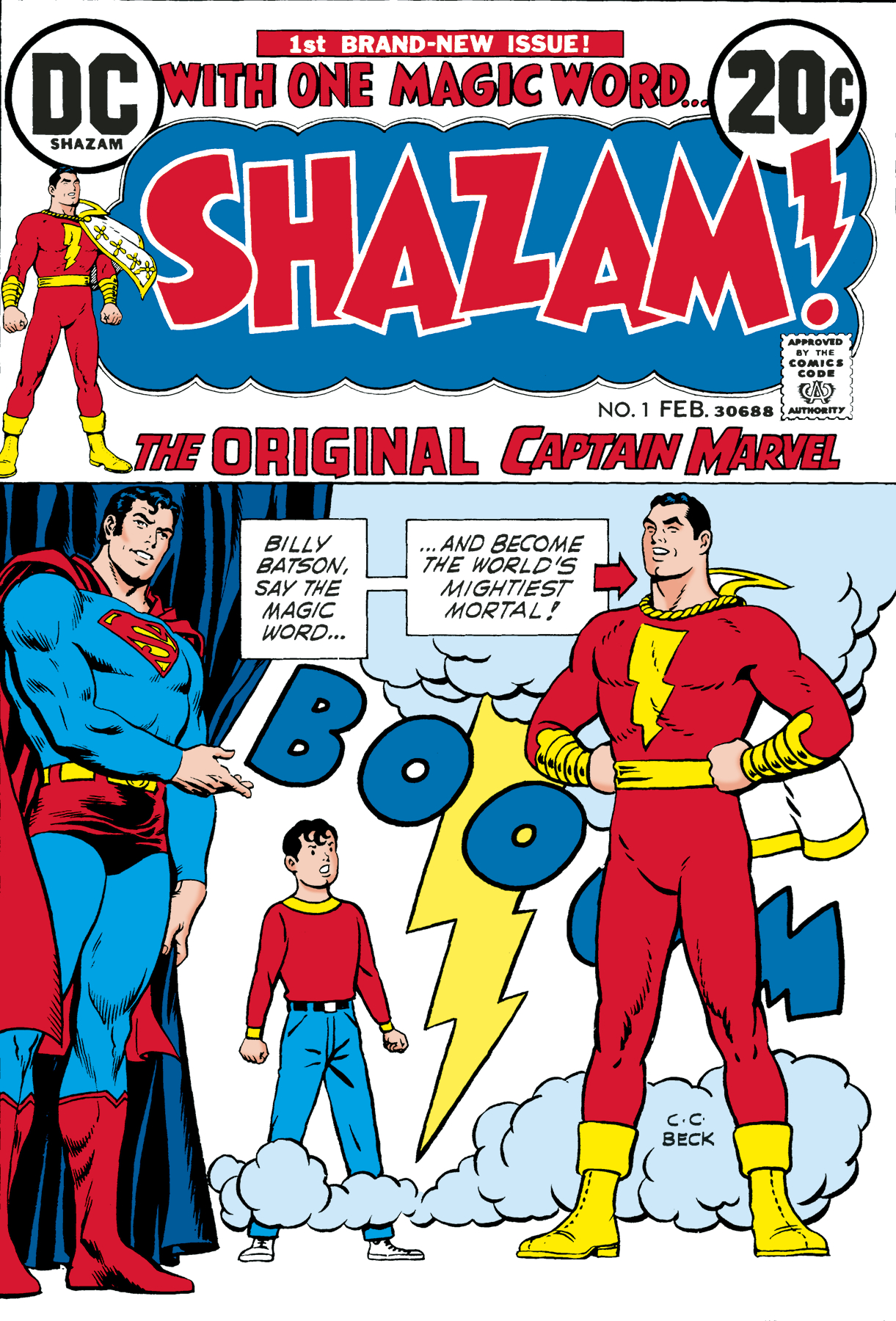 Shazam: The World's Mightiest Mortal Hardcover (FEB190605)
The 1970s adventures of Shazam-now the star of his very own movie-are collected in color for the first time! These new adventures combined the cartoony art of C.C. Beck, the original artist from the best-selling comics of the 1940s, with the modern, tongue-in-cheek sensibility of writers including Dennis O'Neil as the entire Marvel family reunite for all-new adventures. Collects SHAZAM! #1-18.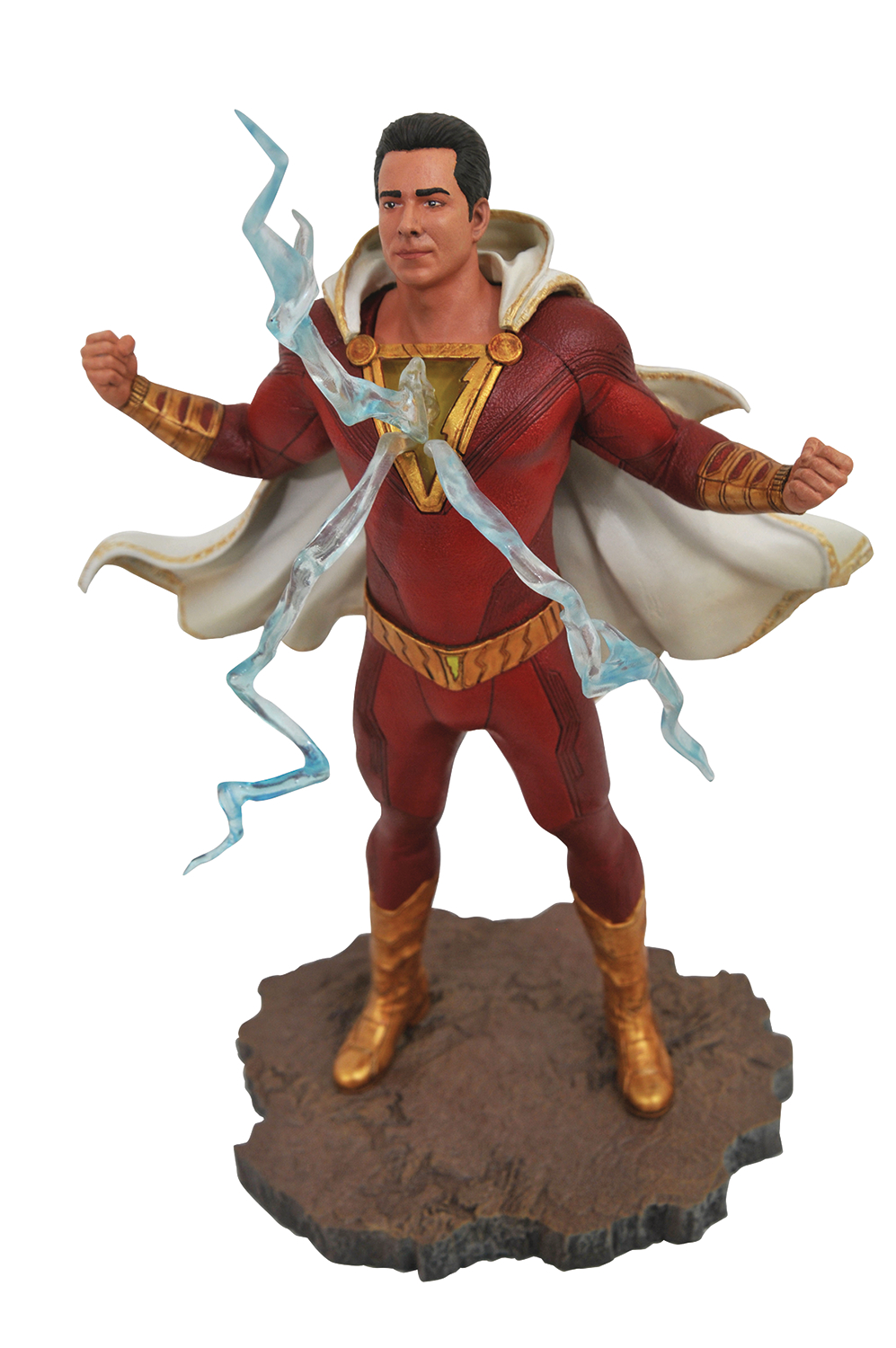 DC Gallery Shazam PVC Figure (FEB192438)
Shazam! Newly powered teenager Billy Batson transforms into the hero Shazam in this new PVC Diorama based on the upcoming feature film! With lightning arcing from his chest, this sculpture features the likeness of actor Zachary Levi, and features detailed sculpting and paint. Packaged in a full-color window box. Designed by Caesar, sculpted by Rocco Tartamella!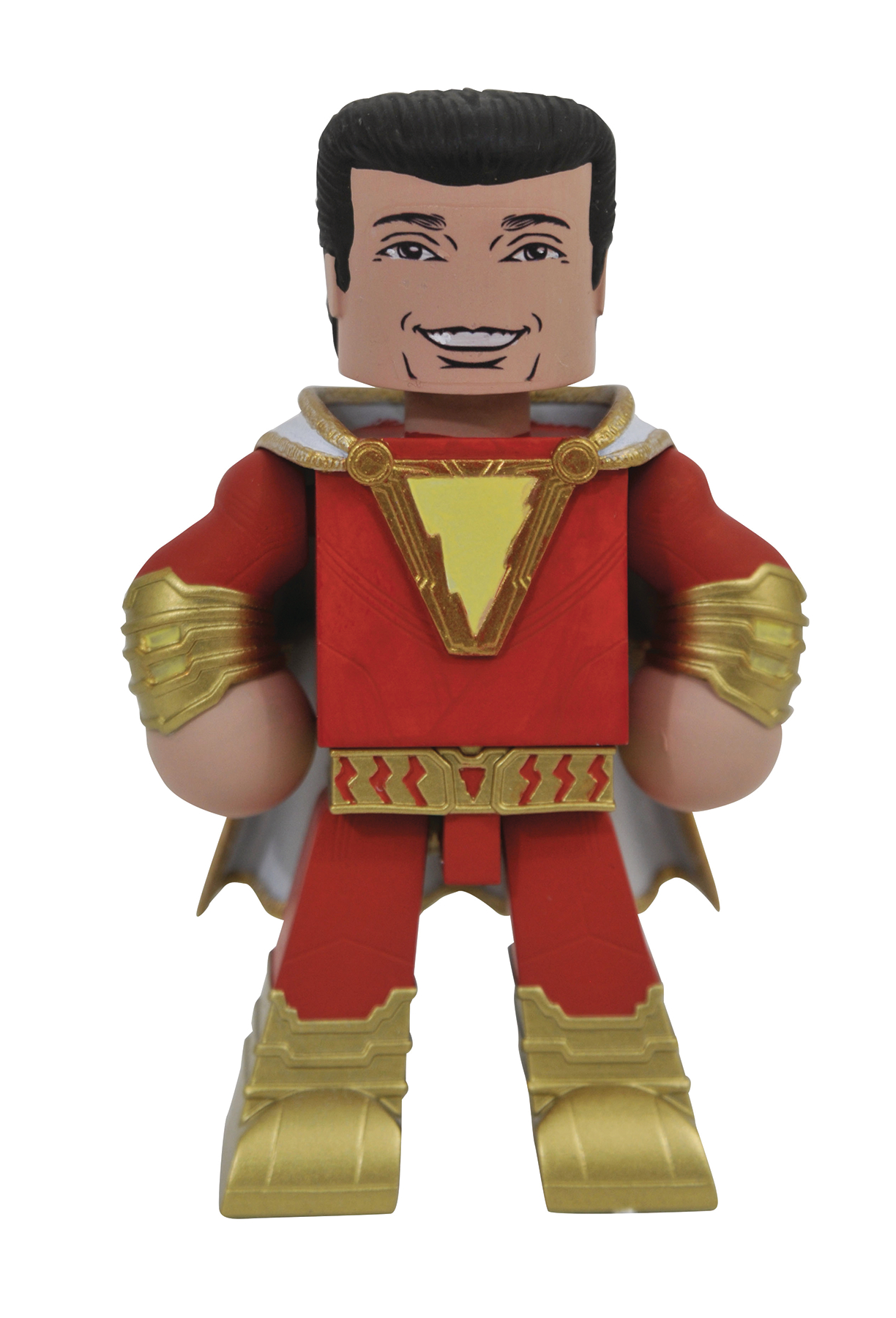 DC Comics Shazam Vinimate (FEB192440)
What are your super powers? Billy Batson is ready to find out in the new Shazam movie, and this smiling Shazam vinyl figure is ready to join the DC Vinimates line! Standing approximately 4 inches tall, this vinyl figure is sculpted in the Minimates block-figure style, and comes packaged in a full-color window box. Designed by Barry Bradfield!