Dynamite Brings Dawn To Life in Statue Form
Jan 21, 2019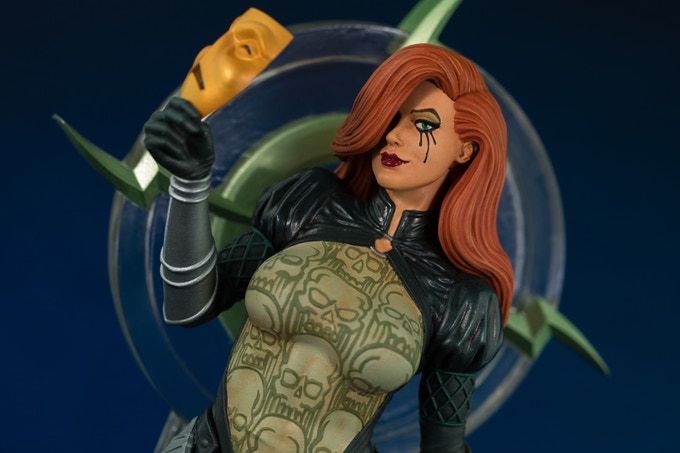 Dawn is coming to life courtesy of Dynamite!
Courtesy of the character's creator Joseph Michael Linsner, Dynamite is bringing Linsner's iconic creation Dawn to her full 3D glory with RVCKVS International — leading up to celebrate her 30th anniversary!
Dawn (APR181048, $189.99) has been one of the most enduring characters in independent comics since her creation by Linsner in the late 1980s. While many independent comic characters have slowly drifted into obscurity, Dawn has continued to inspire fans with her strength, intelligence, and charm!
"I'm very excited about Dynamite's new Dawn statue," said Linsner. "Dawn has many different looks, but this may be her most popular outfit. I think it is the one which I have seen cosplayed the most."
With original creator Joseph Michael Linsner offering guidance every step of the way, Dynamite has worked closely with RVCKVS International — the talented artists behind the sensational Women of Dynamite Statue series — to bring this iconic comic book goddess to life. The final result shows their incredible attention to detail: from the three tears running from her left eye to the skulls along her famous curves, this is the Dawn millions of fans have loved for nearly three decades.
The Dawn statue is available at comic shops January 23! See the photos below.