Tom King To Give Away Free Comics To Those Affected By Government Shutdown
Jan 16, 2019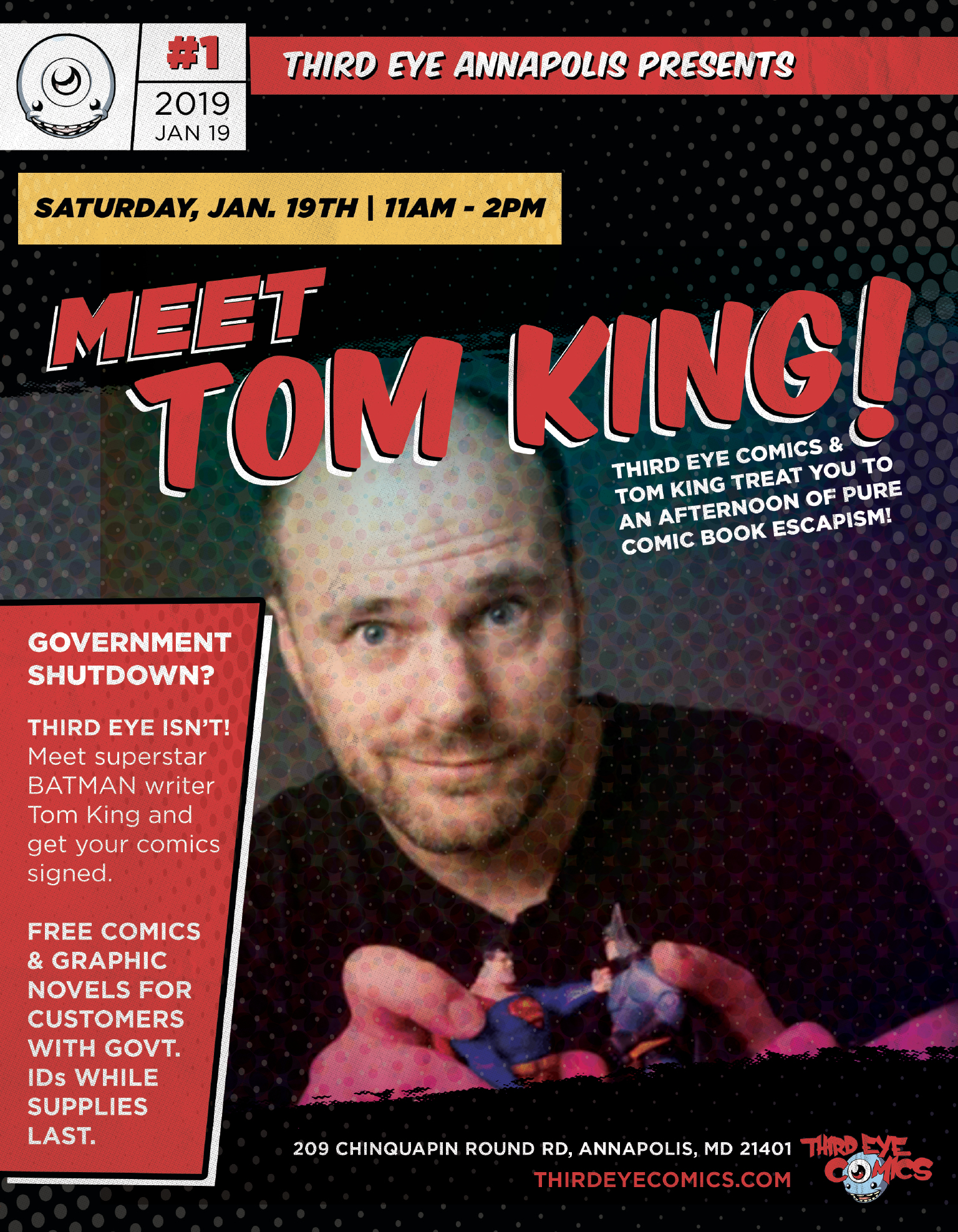 DC Comics writer Tom King will be handing out free comics and graphic novels to those affected by the federal government shutdown at Third Eye Comics in Annapolis, Maryland.
King, a former federal government employee himself as a counterterrorism operations officer for the CIA, will be at the store Saturday, January 19, from 11 am-2 pm.
— Tom King (@TomKingTK) January 16, 2019
Third Eye Comics, which is just 30 miles from Washington DC, said that King approached them for the giveaway idea.
Third Eye Faithful, we know we have a lot of you out there who may have loved ones who are impacted by the recent government shutdown, or may be impacted yourselves — and, we know how sometimes something as simple as an afternoon of good comics, good fun, and good friends can help lighten the week.

Well, when our pal, and all-around amazing comic book writer extraordinaire Tom King reached out to us to let us know he had tons of DC Comics graphic novels he wanted to put in the hands of those affected by the government shutdown — we dug into the Third Eye vaults, put together a bunch of comics on our end as well — and together, we're going to be hooking anyone who shows their government ID at Third Eye this Saturday between 11AM-9PM a free graphic novel or comic (while supplies last!).
For more information about the event, check out Third Eye Comics' press release and Facebook event page.