PREVIEWS Exclusive: Steve Aoki Sees A 'Neon Future'
Jan 10, 2019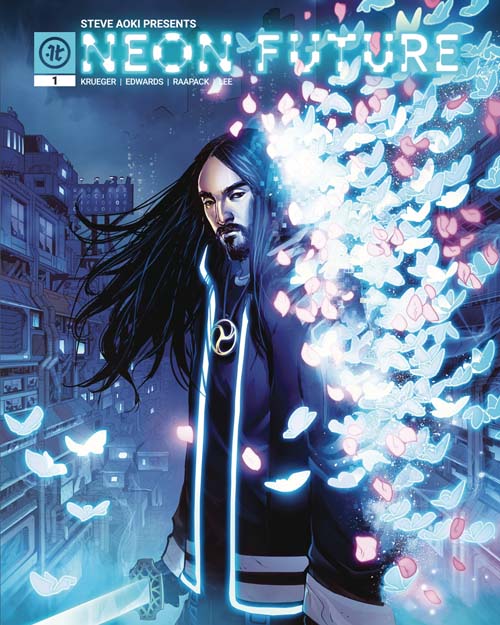 This March, visionary Grammy-nominated producer and DJ, Steve Aoki is teaming up with Eisner award-winning writer Jim Krueger (Justice, Earth X), artists Neil Edwards (X-Men), and Jheremy Raapack (Injustice: Gods Among Us) for Neon Future -- an all-new sci-fi comic book series springboarding from Aoki's multi-part Neon Future albums.
Neon Future #1 (JAN191944) depicts the world in crisis. The economy has tanked, mass unemployment has devastated humanity, and, most importantly, advanced technology has been outlawed. This means that any individual with robotic impants has drawn a line in the sand, putting them in direct opposition with the anti-tech movement. When the world-famous leader of the human resistance dies, he's brought back to life using the illegal technology he had sworn to eliminate. Now, a decision must be made: Continue the fight for humanity or embrace his new, powered existence as part-man and part-machine!
Take a look inside Neon Future #1 with the following exclusive preview pages. As an added bonus, we've included some additional details about the series from Steve Aoki himself. Enjoy.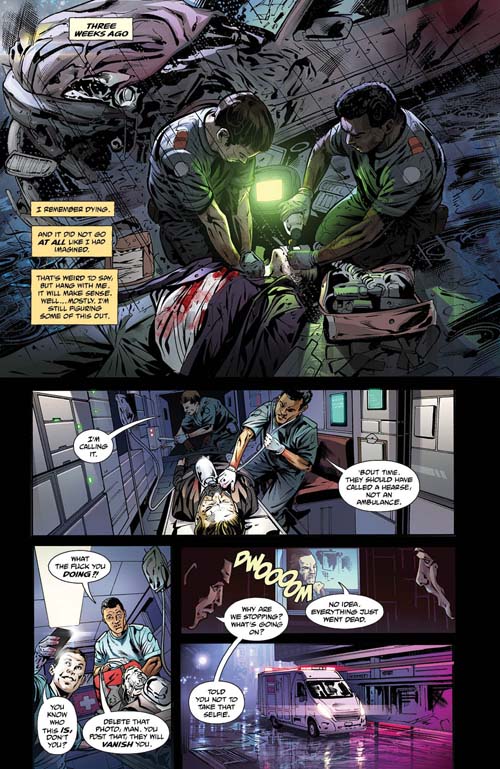 Steve Aoki on how his Neon Future albums inspired the comic book:
"...my focus is on building the Neon Future series, an ongoing thread of connected semi-concept albums that delve into my deep interest in futurism through technology. What started in 2014 with the RIAA certified gold album, Neon Future I, continues through Neon Future IV, due out this spring. Musically, this project has allowed me to work with artists in every genre from Daddy Yankee to BTS, Snoop Dogg, Linkin Park and One Direction's Louis Tomlinson but more interestingly, I've been able to make music with icons in science, tech and pop culture like Ray Kurzweil, Bill Nye and J.J. Abrams. I've always intended for the Neon Future concept to extend beyond just the music. Thanks to Jim Krueger and Impact Theory, I was able to introduce an entirely new side to Neon Future with the comic book!"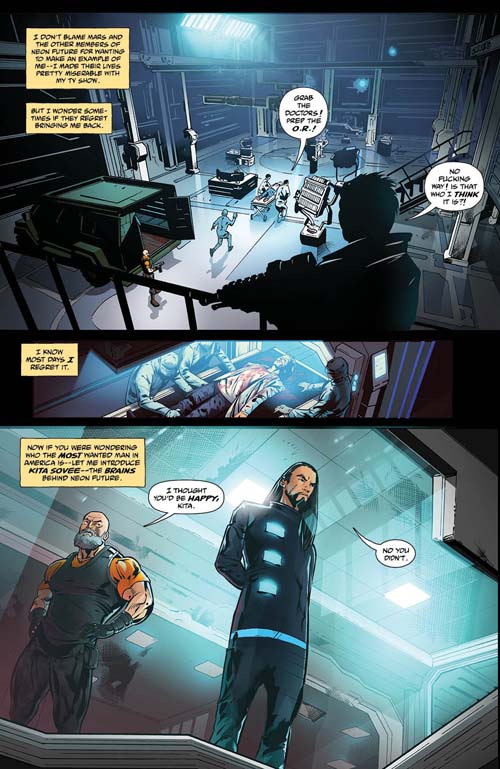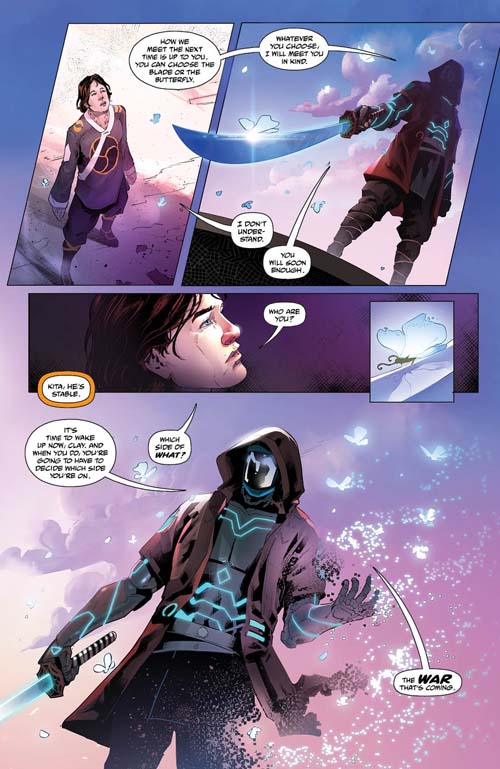 Steve Aoki on Stan Lee:
"Over the past decade, I've had the fortune to work on many projects of which I'm extraordinarily proud. I'll never forget getting the chance to interview Stan Lee and Ray Kurzweil. Having the chance to talk with these legends in the comic book and science/technology fields tied together the entire Neon Future universe for me."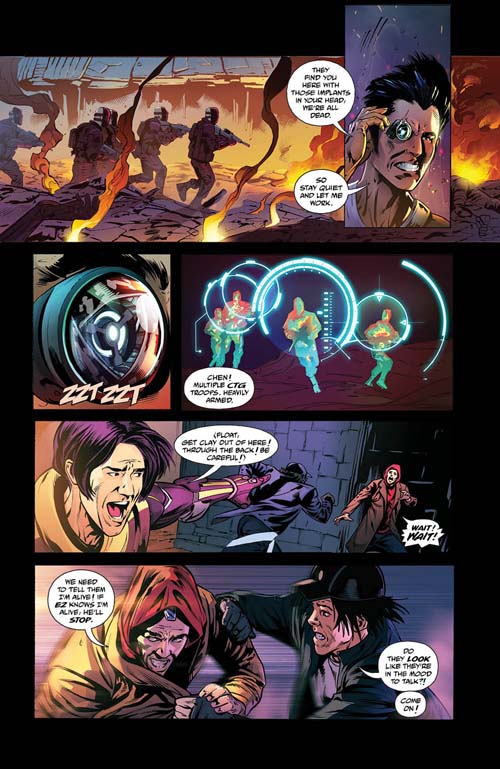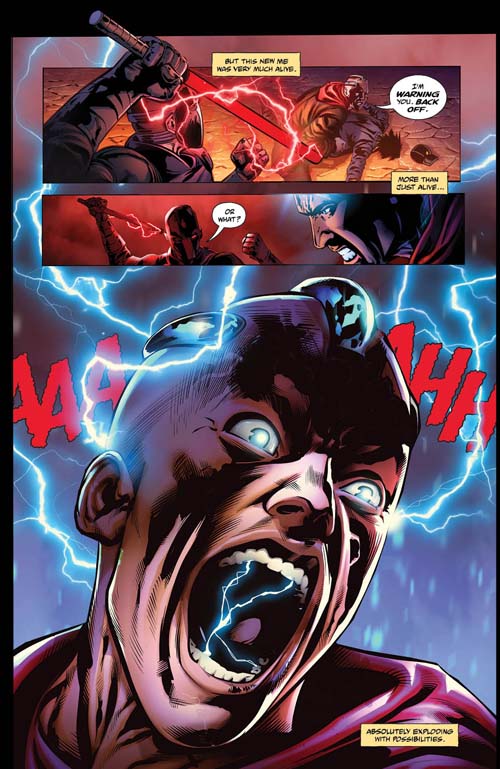 Aoki on collaborating with Jim Kreuger and publisher Impact Theory:
"For the comic book, I'm working with Tom Bilyeu, founder of Impact Theory, and Eisner Award-winner Jim Krueger, on developing different character story arcs and fleshing out the broader world of Neon Future. We're also working on developing the comic book for other mediums such as film, TV and animation to tell the Neon Future story to an even wider audience. I'll be at upcoming Comic Conventions and store signings as well in support of our project!"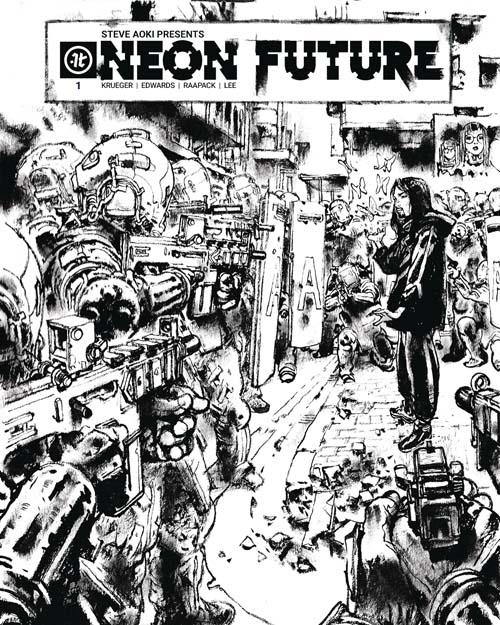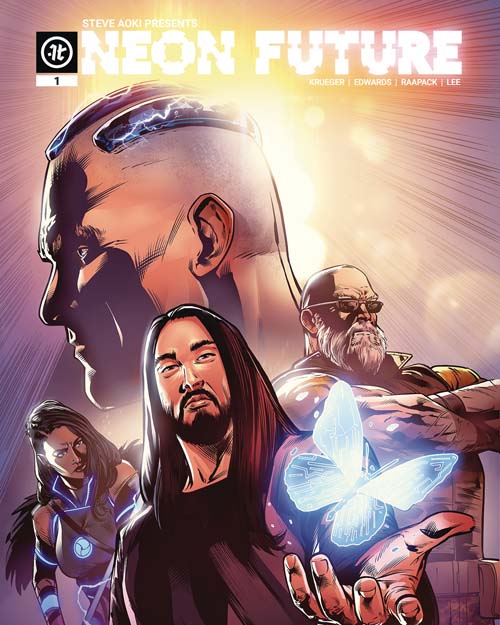 Finally, Aoki on the future of his Neon Future concept:
"I'm currently working on the fourth chapter in the Neon Future album series, which will be released in Spring 2019. Outside of music, I spend a lot of time working with The Aoki Foundation, whose primary goal is to support organizations in the brain science and research areas. My hope is to see a world in the not-so-distant-future where science and technology play an integral role in the health and wellbeing of ourselves and our loved ones. This vision for the future ties back into the Neon Future comic book series as a whole."
You can read more from Steve Aoki about Neon Future inside the January PREVIEWS catalog (in comic shops now). Keep an eye on PREVIEWSworld.com's Twitter, Facebook, YouTube, or Instagram for more from publisher Impact Theory.
IMPACT THEORY, LLC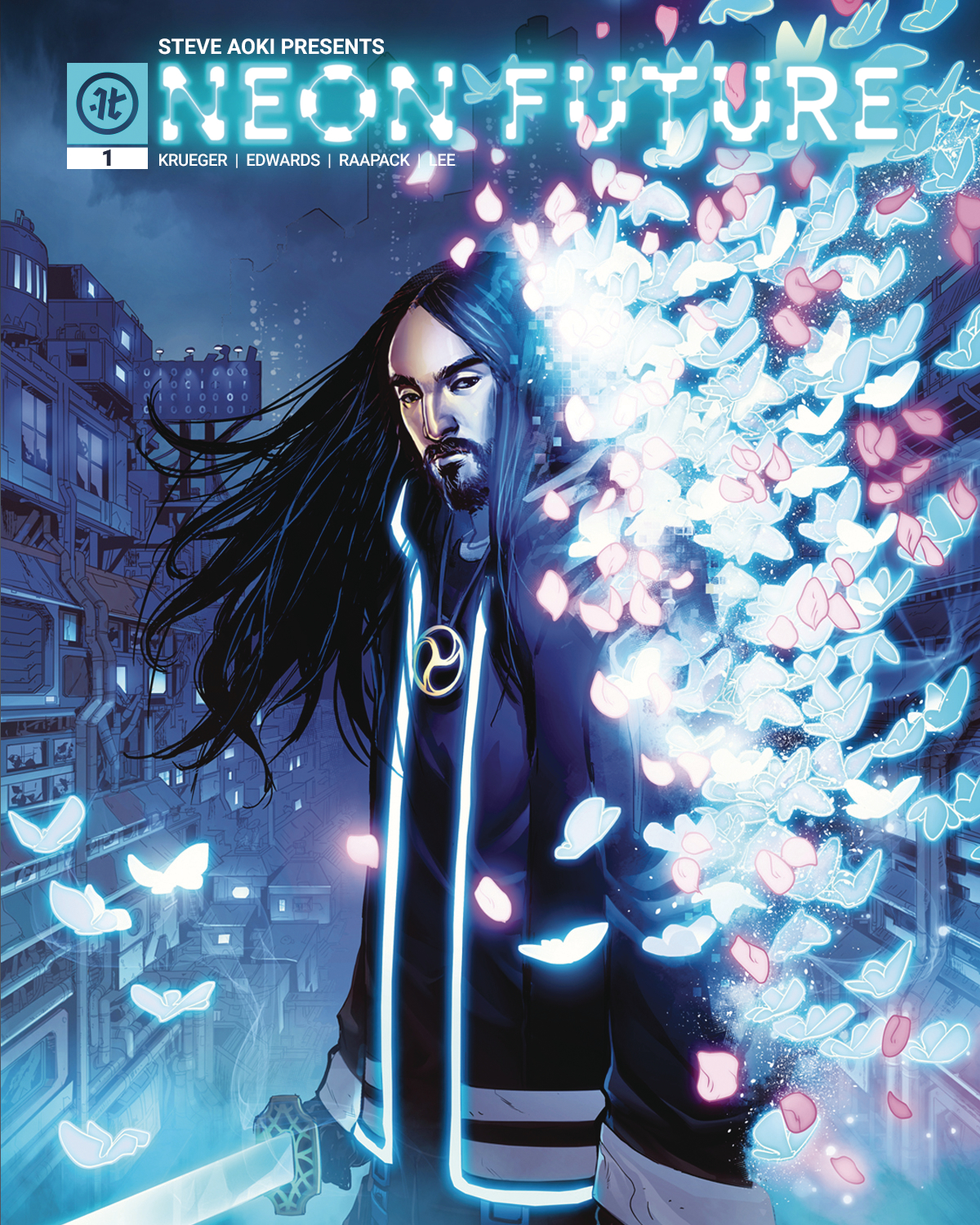 (W) Jim Krueger, Tom Bilyeu, Steve Aoki, Matt Colon, Samantha Levenshus, Dana Brawer (A) Neil Edwards (A/CA) Jheremy Raapack
The world is in the grips of an economic crisis. Due to mass unemployment, advanced technology has been outlawed. The world is now divided between those with implanted technology and those without. When the world's most famous anti-tech crusader dies and is resurrected using the illegal technology he has sworn to eliminate, he must decide who to fight with his terrifying new powers. From visionary Grammy-nominated producer and DJ, Steve Aoki, and Eisner award-winning writer Jim Krueger, with art by Neil Edwards and Jheremy Raapack.
In Shops: Mar 27, 2019
SRP: $3.99
PREVIEWS Page #322