Meet The Spider-People: Swing "Into The Spider-Verse" With These Stories
Jan 07, 2019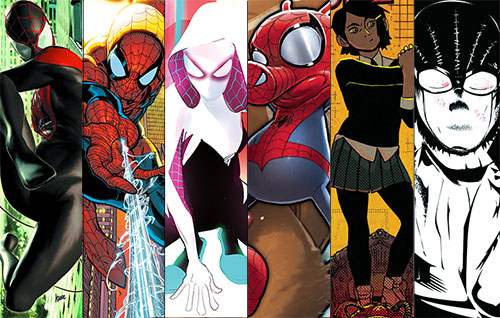 If you've seen Spider-Man: Into The Spider-Verse, you know that it is a true love letter to Spider-Man, Marvel, Stan Lee, Steve Ditko and everything that is awesome about comic books.
If you haven't seen it yet, get on it!
Spider-Man: Into The Spider-Verse has garnered critical acclaim as one of the best animated movies of the year, and maybe one of the best comic book movies ever made.
However, you may be wondering: Who are these "Spider-People" in the movie?
Well, whether you're a comic book newbie or just want to learn even more about these characters, we're here to recommend one story for each Spider-Person to help you swing even deeper into the Spider-Verse!
Look for all these books at your local comic shop.
MILES MORALES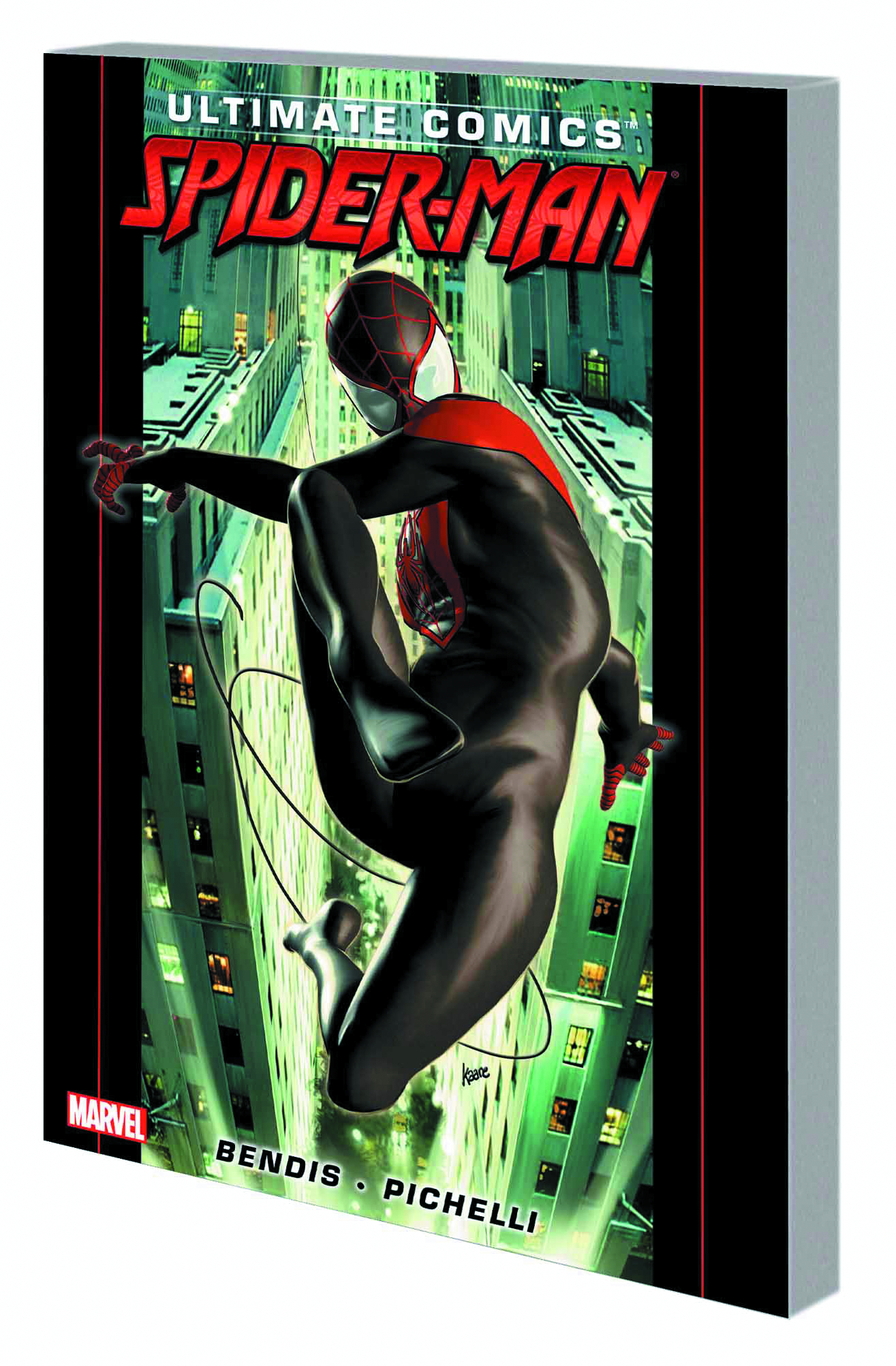 Ultimate Comics: Spider-Man Trade Paperpack Volume 1
The origin of Miles Morales! Learn more about the star of Spider-Man: Into The Spider-Verse with the first storyline featuring the web-slinger. The trade paperback collects Ultimate Comics: Fallout #4, which is the first apperance of Miles Morales, as well as Ultimate Comics: Spider-Man #1-5, his first solo story arc.
Before the original Spider-Man died, young Miles Morales was poised to start the next chapter in his life in a new school. Then, the bite of a stolen, genetically altered spider granted the grade-schooler incredible arachnid-like powers. Now, Miles has been thrust into a world he doesn't understand, with only gut instinct and a little thing called responsibility as his only guides. Can he live up to Peter Parker's legacy?
Created by the superstar team of writer Brian Michael Bendis and artist Sara Pichelli.
PETER B. PARKER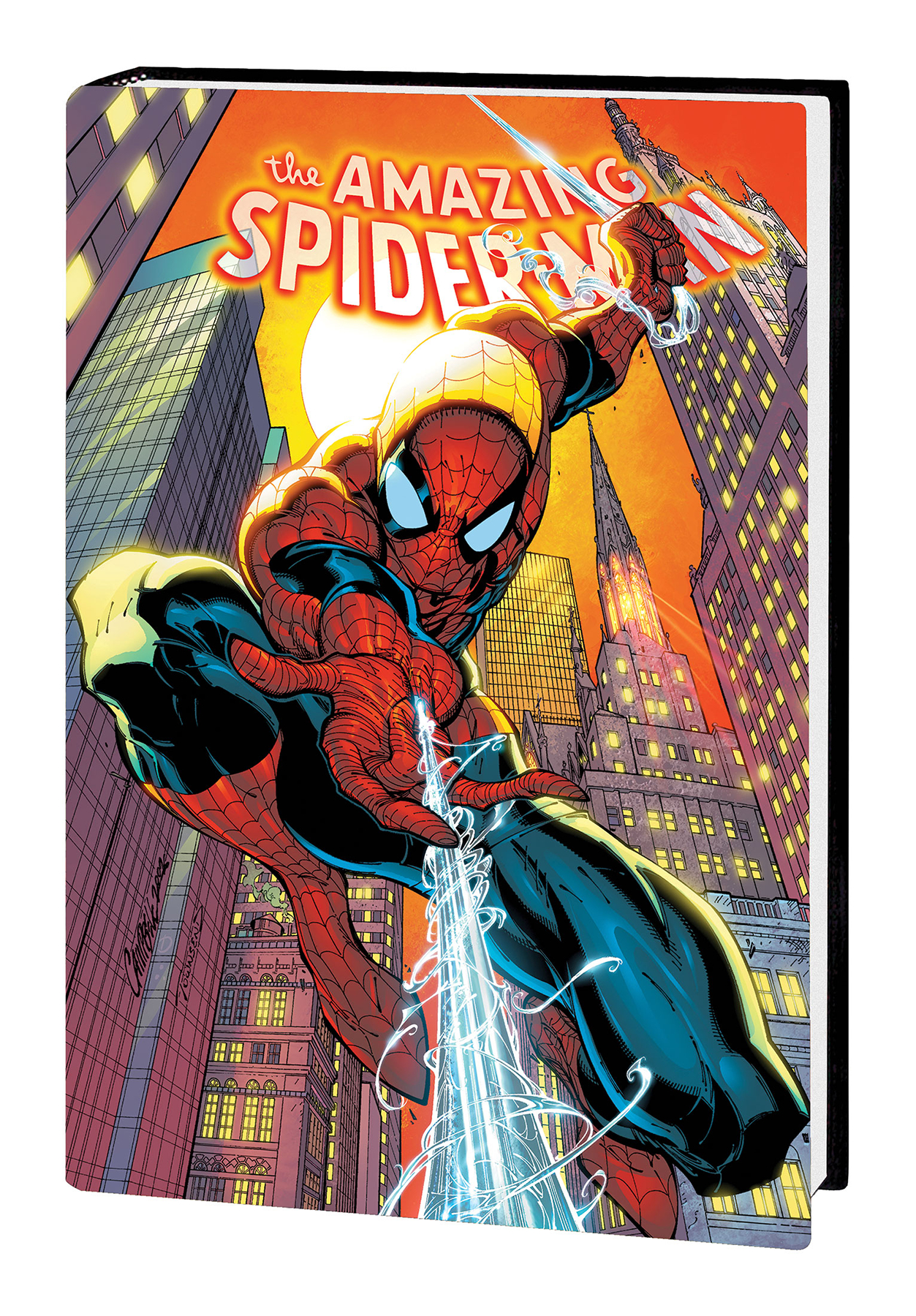 Amazing Spider-Man Straczynski Omnibus Volume 1
Though there's some debate over the origins of the movie's Peter B. Parker, J. Michael Straczynski's run on Amazing Spider-Man may best resemble the down-on-his-luck Spider-Man that appears in the movie.
Wrestling with his separation from Mary Jane, Peter goes back to his roots with a new job: science teacher at his old school! But how will Aunt May react when she learns Peter is really Spider-Man?
The hardcover omnibus collects Amazing Spider-Man #30-58, #500-514 and #509 Director's Cut. Available at comic shops May 2019.
SPIDER-WOMAN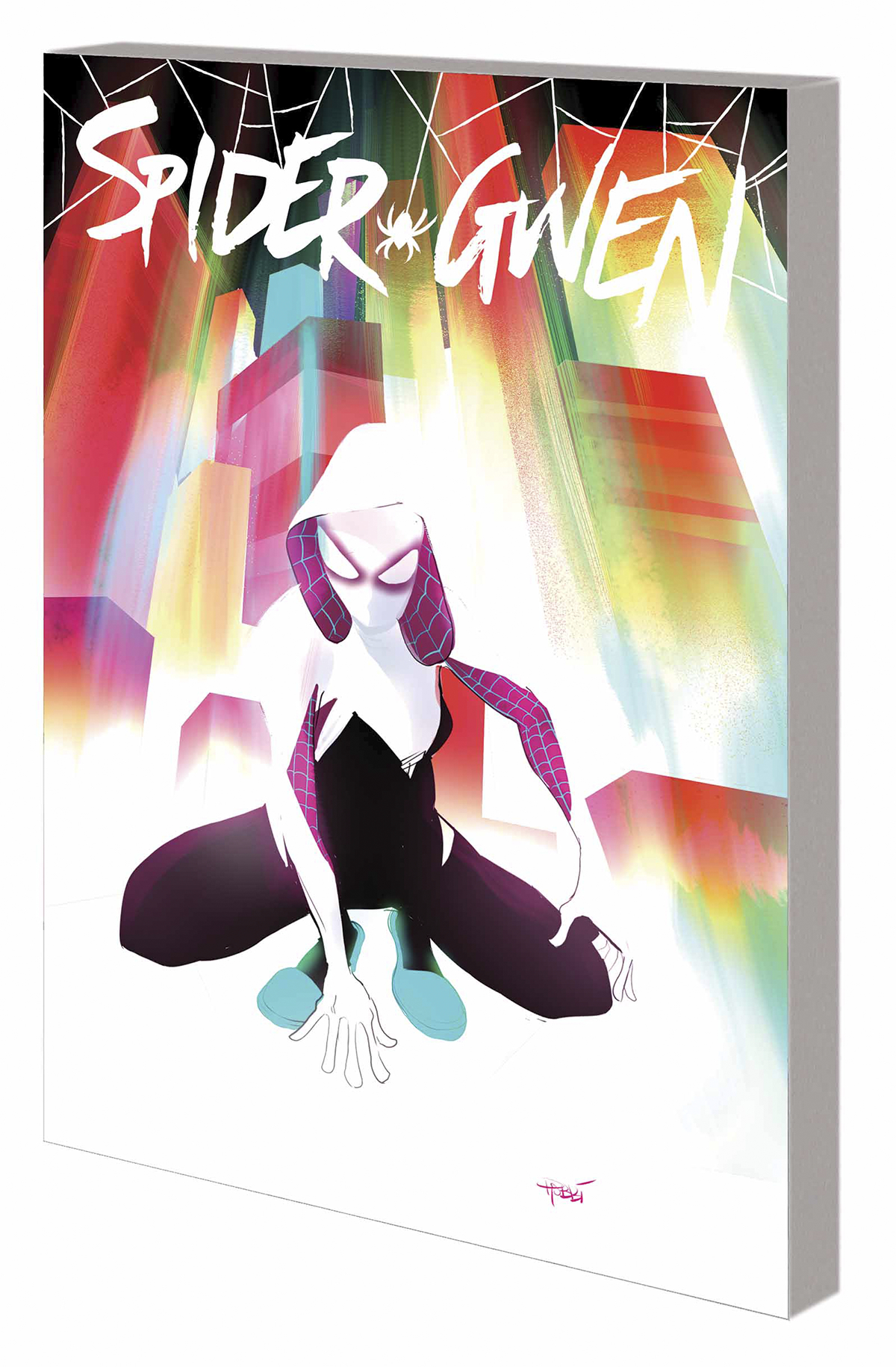 Spider-Gwen Trade Paperback Volume 0
First introduced in 2011's Edge of Spider-Verse #2, Gwen Stacy's Spider-Woman (aka Spider-Gwen) has gained a massive fan base in the comics world, leading up to her first cinematic apperance in Spider-Man: Into The Spider-Verse.
The trade paperback collects Spider-Gwen's first apperance and Issues #1-5 of her first-ever solo series.
In one universe, it wasn't Peter Parker who was bitten by the radioactive spider, but Gwen Stacy! She's smart, charming and can lift a car - just don't tell her father the police chief! And now, in the wake of Spider-Verse, Gwen swings into her own solo adventures! And she soon finds herself between a rock and a hard place when the Vulture attacks, and NYPD Lieutenant Frank Castle sets his sights on bringing her down. Then, still haunted by Peter's death, Gwen visits his only family: Ben and May Parker. But what really happened the day Peter died?
SPIDER-MAN NOIR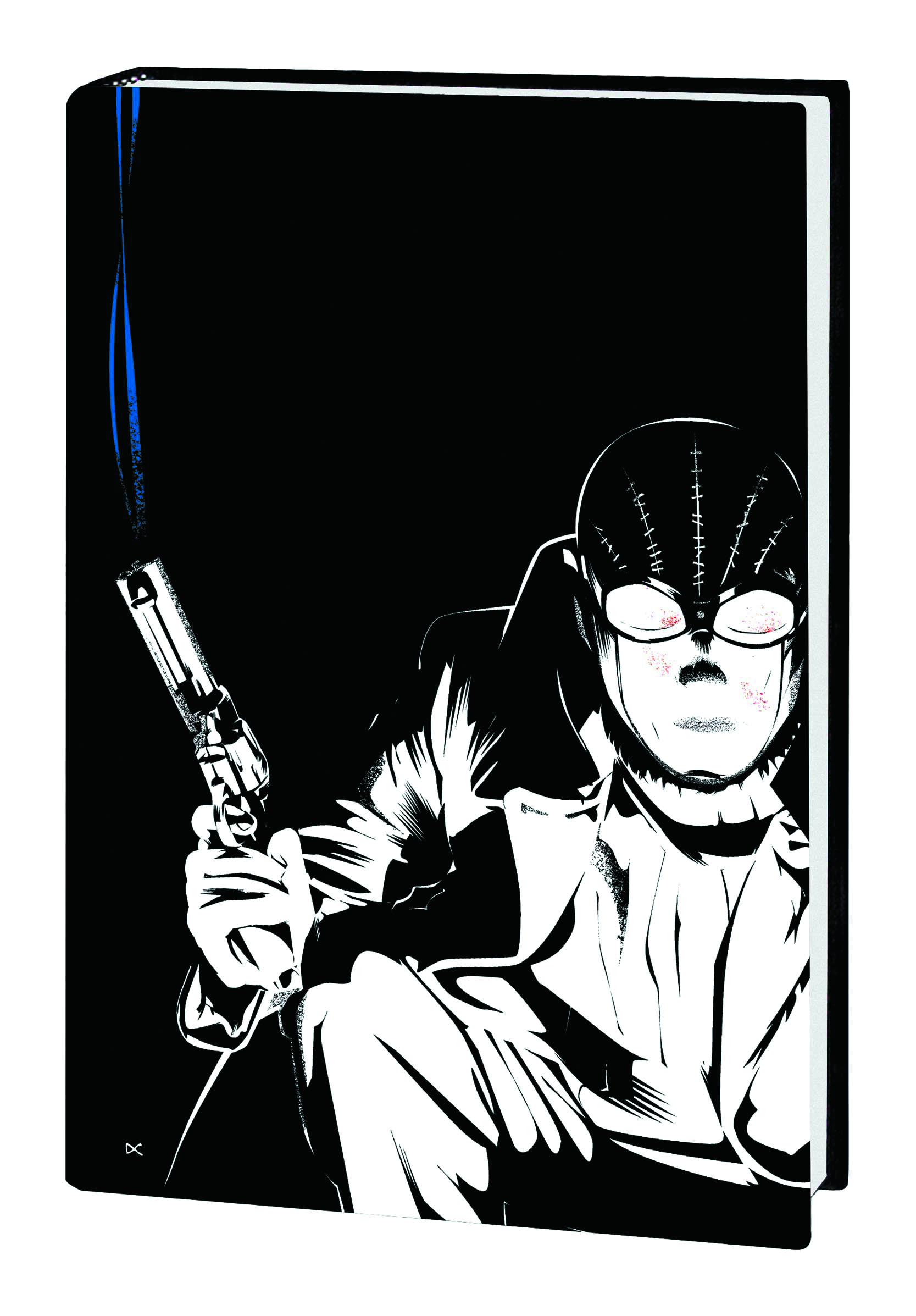 Spider-Man Noir Hardcover
Learn more about Nicolas Cage's character that set Spider-Man into a time-period you'd never seen the web-slinger in before.
The year is 1933, and New York City is not-so-secretly run by corrupt politicians, crooked cops, big businesses and suave gangland bosses like New York's worst, the Goblin. But when a fateful spider-bite gives the young rabble-rouser Peter Parker the power to fight the mobster who killed his Uncle Ben, will even that be enough?
PENI PARKER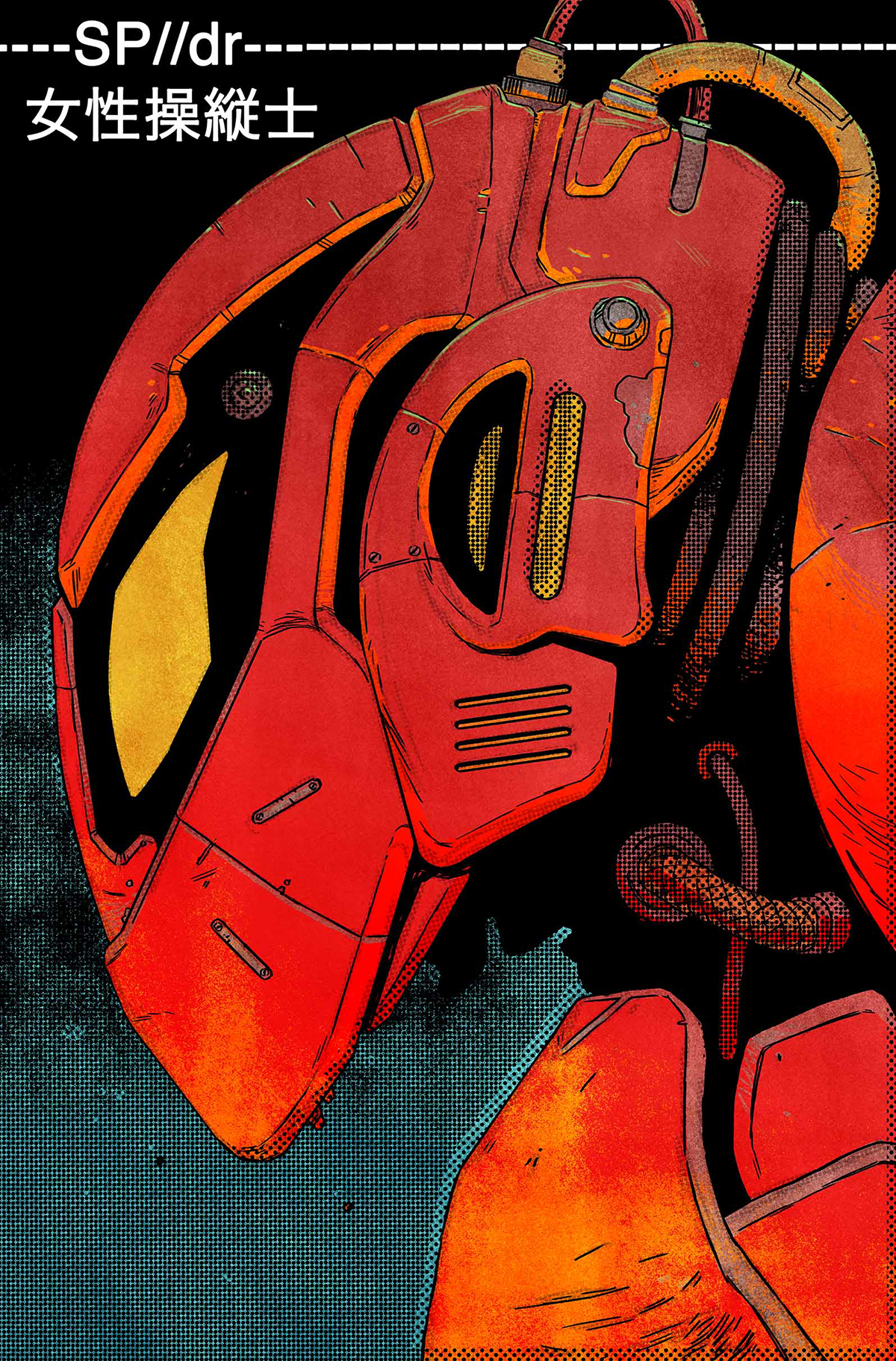 Edge of Spider-Verse #5
The first apperance of Peni Parker and her SP//dr suit came in Edge of Spider-Verse #5, written by My Chemical Romance frontman Gerard Way.
When Peni Parker was nine, her father died piloting the SP//dr suit. She was informed by her Uncle Ben and Aunt May that she was the only person able to carry on the project, and accepted the responsibility, allowing the radioactive spider that formed the other half of SP//dr's CPU to bite her.
Edge of Spider-Verse #5 is collected in the Edge of Spider-Verse trade paperback.
SPIDER-HAM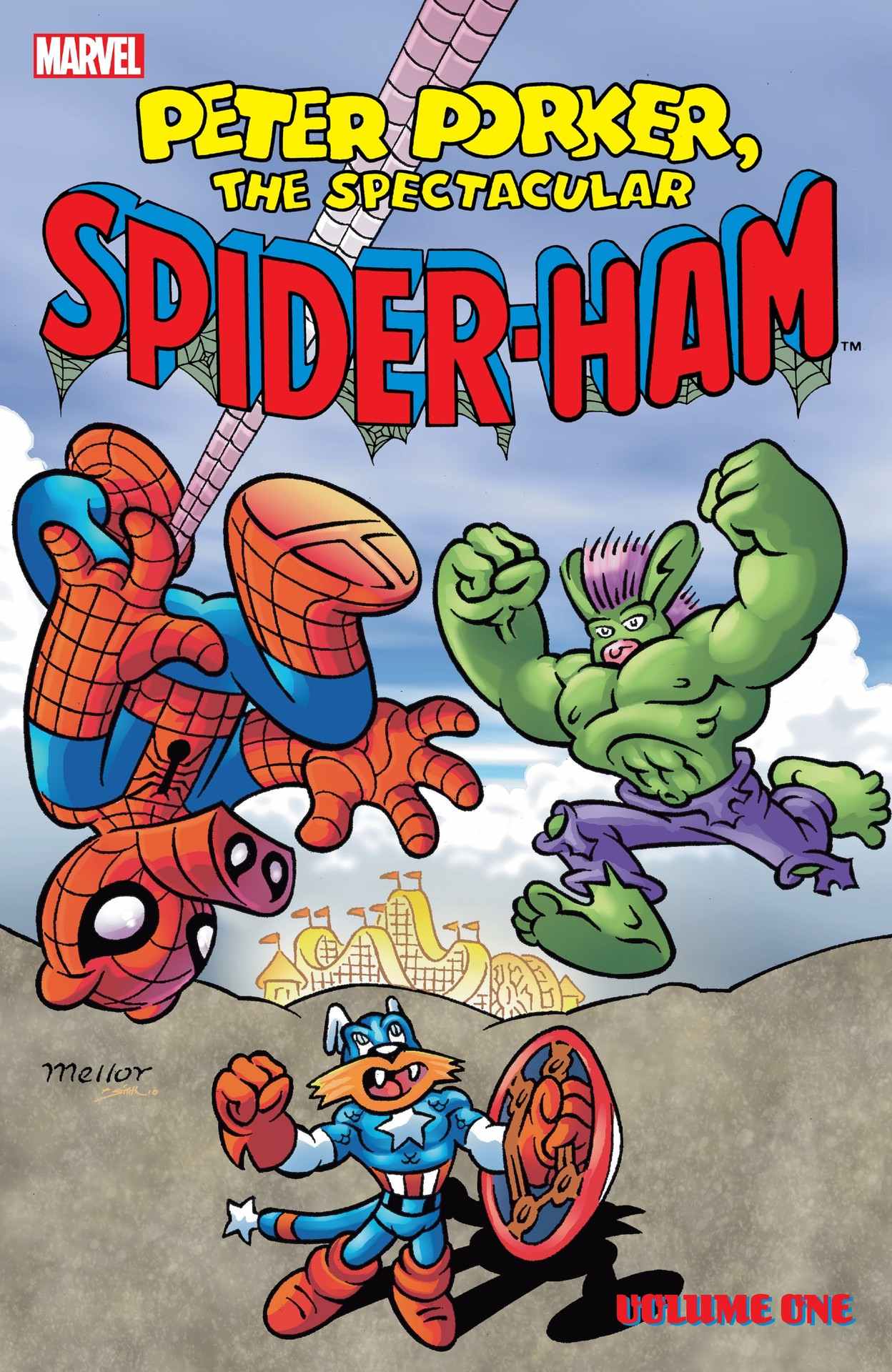 Peter Porker The Spectacular Spider-Ham Volume 1
Did you know that the first appearance of Spider-Ham was in 1983? Learn more about Peter Porker from the one-shot humor comic book Peter Porker, the Spectacular Spider-Ham, which then transitioned into a bi-monthly series. This trade paperback collects both the one-shot and the series.
When average pig Peter Porker gets the powers of a spider, he must balance his super-hero life with his job at the Daily Beagle - or J. Jonah Jackal will have his hide! Featuring such threats as Ducktor Doom and his Kangaroo Court, Captain Reno, Nagneto the Magnetic Horse, the Buzzard and the Bullfrog, and the Breaded Boremamuu! And guest-starring Captain Americat, the Incredible Hulk-Bunny, the Fantastic Fur, Goose Rider, Croctor Strange, Iron Mouse and more!