Dive Into These Aquaman Comics
Dec 16, 2018


Aquaman will hit the big screen again in his solo movie on December 21st! Looking to learn more about The King of the Seven Seas?

Your local comic shop has Aquaman stories you can enjoy right now! Go pick up these five titles below!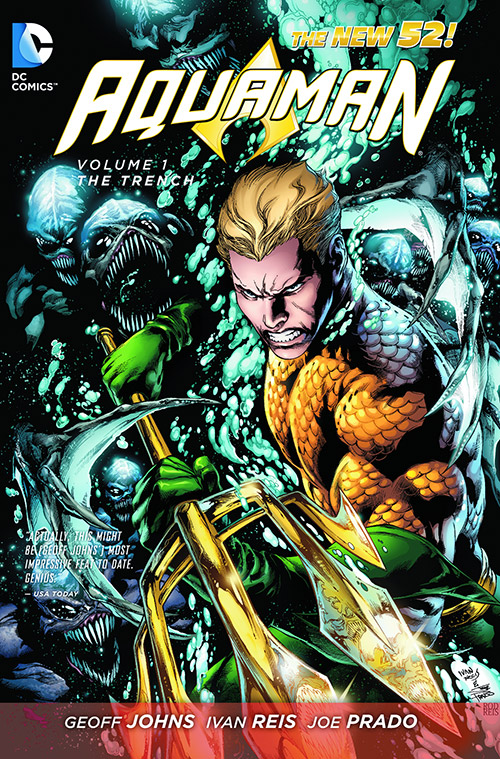 Aquaman, Vol. 1: The Trench (FEB130206)
They are called the Trench. And they are hungry.

As thousands of carnivorous beasts emerge from the ocean's depths, can Aquaman protect his people from this deadly new threat? And also the surface world that he now calls home?
Superstar creators Geoff Johns, Ivan Reis, and Joe Prado take Aquaman to amazing new depths! Collects Aquaman #1-6.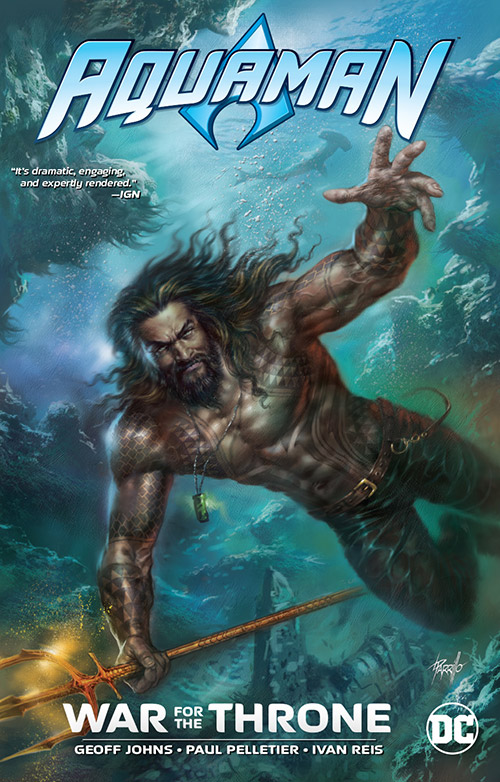 Aquaman: War For The Throne (AUG180587)
Aquaman, who long ago lost contact with his people, must watch as armies emerge from the sea to attack the surface world. The Justice League answers the call to defend the shores from the invading Atlantean horde.

But whose side is Aquaman on? With his brother Orm at the head of the undersea army, will Aquaman stand with his Earthbound superteam? Or his own people?

Find out in this exciting hardcover collecting Aquaman #0 and 14-16 and Justice League #15-17.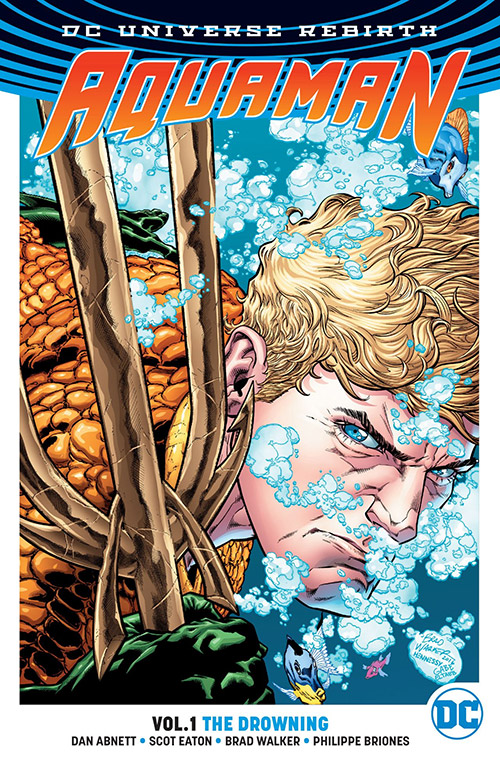 Aquaman, Vol. 1: The Drowning (OCT160290)

Aquaman, the King of Atlantis, has never found a true home in either of the worlds that he was born of.

In these tales from Aquaman: Rebirth #1 and issues #1-6 of the new series, the King of Atlantis attempts to broker a peace between Atlantis and the surface, but this noble quest might force Aquaman to choose whether to live his life above the waves, or below them.

Plus, Black Manta makes his bloody return and seeks to destroy everything and everyone Aquaman loves!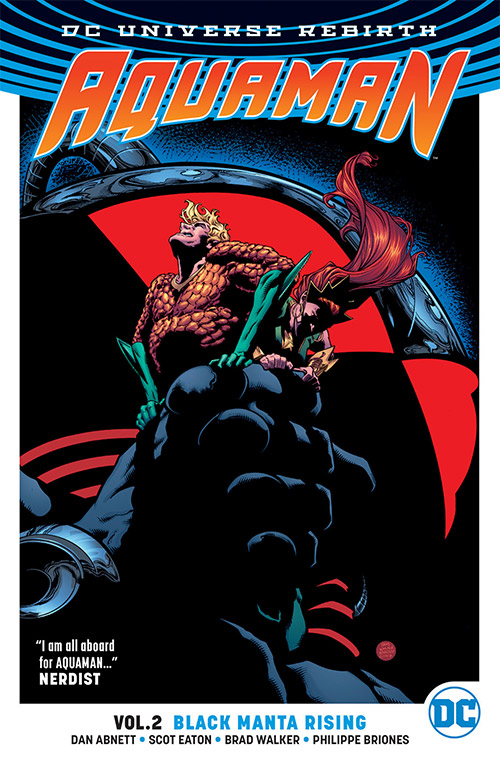 Aquaman, Vol. 2: Black Manta Rising (JAN170375)

Aquaman's investigation into the mysterious Atlantean terrorist attacks on the surface is cut short when Black Manta taps his newfound weapons cache and unleashes an unstoppable weapon upon the undersea kingdom: a relentless behemoth from the deep that lays waste to everything in its path.

Collects Aquaman (Rebirth) #7-15.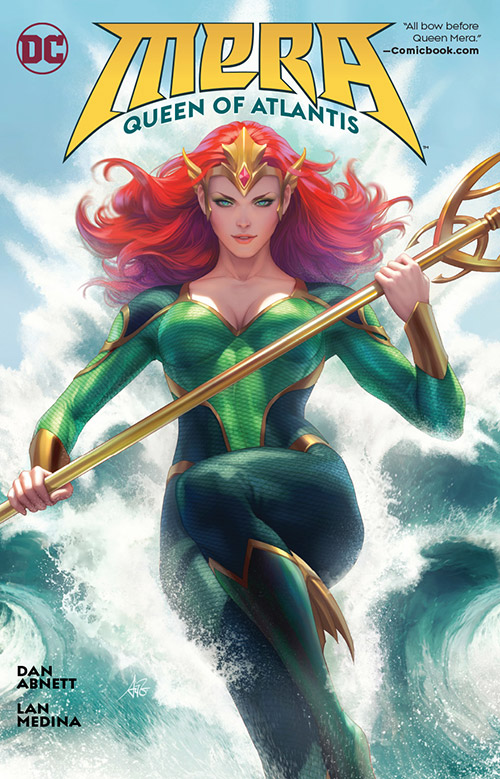 Mera: Queen of Atlantis (SEP180594)
As the brutal Atlantean Civil War rages, Mera must keep the peace between the surface world and Atlantis as its newly anointed queen in exile.

But when Aquaman's brother Orm, a.k.a. Ocean Master, learns of his homeland's fate, he feels he must return to Atlantis as its king and savior!

But Orm is now torn between his duty to Atlantis and his love for his new surface family-and both he and Mera will clash over the futures they choose to fight for!

Collects the six-issue miniseries.