First 4 Figures Forges Psycho Mantis Statue from "Metal Gear Solid"
Dec 10, 2018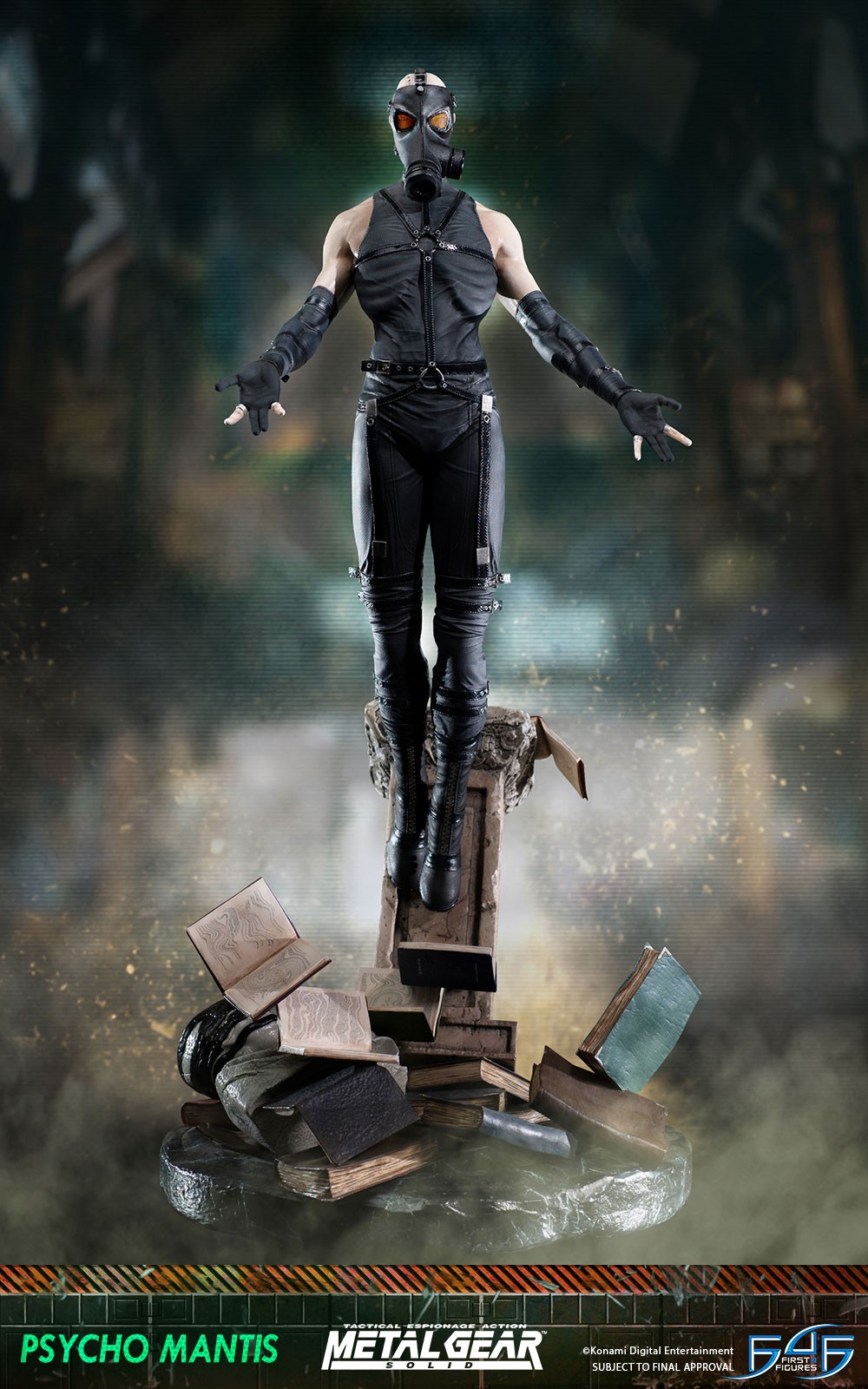 "From the moment we're thrown into this world, we're fated to bring each other nothing but pain and misery."
Psycho Mantis possesses powerful psychic abilities. He declares himself the most powerful telepath and psychokinetic in the world. He is able to generate hallucinations and take control of people's minds to manipulate them. The gas mask he wears is used to help prevent people's thoughts from forcing their way into his mind.
His mother died giving birth to him resulting in his father hating him. Psycho Mantis discovered how his father felt about him after accidentally reading his mind. He began to worry that his father might kill him. Psycho Mantis used his telekinetic powers to burn down the village he lived in. No one survived, including his father, and the incident left Psycho Mantis burned and scarred especially on his facial area.
The Metal Gear Solid: Psycho Mantis regular edition (DEC183088, $575.00) comes with a highly detailed base capturing an action scene based from the Metal Gear Solid series and an Authentication Card. The statue stands over two feet tall and is about one foot wide.
Arriving at comic shops November 29, the statue is now available to pre-order through the December PREVIEWS catalog.
Take a look at the photos below!