Roberts And Norton Team Up For Magical Mayhem In 'Grumble'
Dec 02, 2018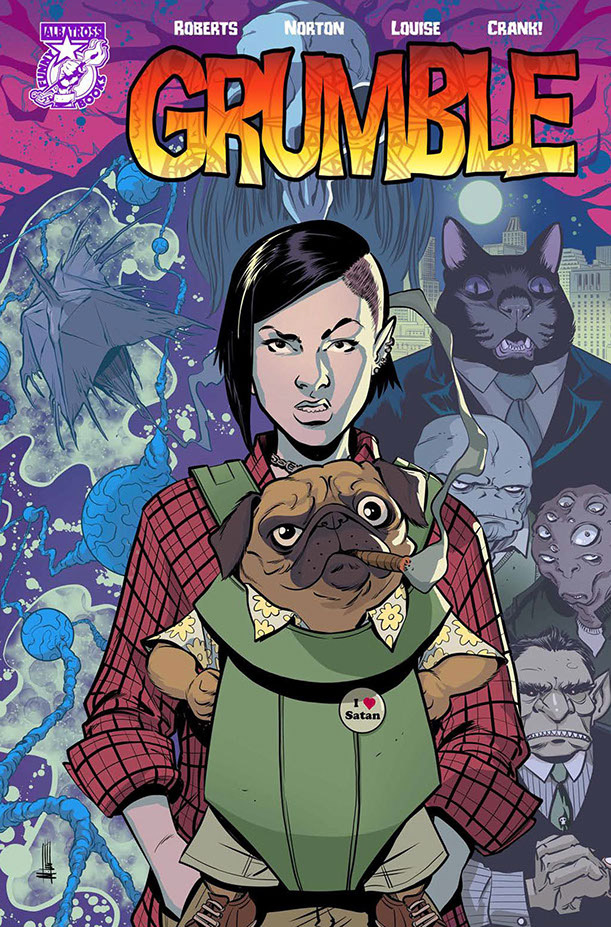 When the forces of good and evil are hunting you down, the only logical thing to do is disguise yourself as a dog and go on the run! That's the setup for Grumble, the new supernatural adventure comedy from Rafer Roberts and Mike Norton. It's not your typical magical tale as this comic stars a con man turned into a pug with a teenage demon sidekick! Roberts and Norton tell us all about chaos which starts in Grumble #1 (SEP181409) from Albatross Funnybooks, available December 5th at your local comic shop.

**********

PREVIEWSworld: John Constantine as Howard the Duck? A magical social satire? Give us the rundown on Grumble?
Rafer Roberts: Eddie Endino has been using stolen magic to aid in his cons and schemes for decades, leaving him with nothing but enemies. Tala Palacio, the part-human, part-demon teenage daughter of one of Eddie's old crew members, is being hunted by inter-dimensional sorcerers hellbent on eradicating impure magic from the universe. When Tala goes to Eddie for help, it sets off a chain reaction of magical chaos and destruction, beginning with Eddie's accidental transformation into an adorable yet grumpy dog. Now on the run through Baltimore's grimy underworld, Eddie and Tala must keep from killing each other long enough to escape the forces after them both.
It's a heartwarming tale about some awful people with beautiful artwork that is fun to stare at.
Mike Norton: That's the long and the short of it. I used the comparison because Constantine and Howard are two characters that are in it for themselves and jerks on the outside, but for some reason you like them.
PREVIEWSworld: Mike, pugs are in comics thanks to you. How does being a pug fit a con man like Eddie?
Mike Norton: I don't know if I'm solely to blame, but if I must carry that burden…
As far as the connection. I figured that getting transformed into one of the world's most useless animals would be a good humbling experience for a con man.
PREVIEWSworld: Tell us more about Tala's psychic abilities? Will they help or cause chaos?
Rafer Roberts: Probably both!
Tala is part demon, and has some of the abilities that go along with that. She can control peoples' minds for very short periods of time, but not long enough where she could rob a bank. She can sometimes shoot a blast of magical energy from her hands, but not often and it hurts her when she does.
The most interesting thing to me are Tala's non-magical abilities. Tala's mother was a natural born con artist, and she taught her daughter everything she knew. There's a pretty good chance that Tala might have some secrets.
Mike Norton: Ooooh Seeeeeecrets!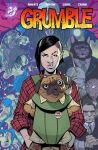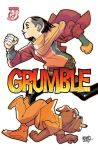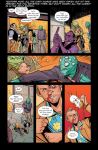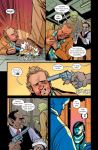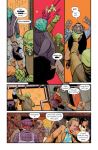 Click to View



PREVIEWSworld: There have been TV shows and movies based in Baltimore, but not many comic books. Why Baltimore?
Rafer Roberts: I had originally suggested Chicago so Mike could more easily gather reference, but he suggested Baltimore. In the end, I think we made the right call.
I know there's the whole WIRE aesthetic that folks ascribe, and there's truth to that image, but Baltimore is a much weirder city than that. It's also a very old city with lots of monuments and giant stone gates that once belonged to structures no longer there. Being here, you can't help but get inspired.
Seriously, I've been having way too much fun walking around the city and picturing Eddie and Tala in various locations, either robbing someone, or running for their lives.
Mike Norton: I thought Baltimore would be good BECAUSE we don't see it as a setting in comics. My second choice would've been Memphis (My home town), but we're gonna go there in a future story.
PREVIEWSworld: What otherworldly angels, demons, or supernatural beings will we see in Grumble?
Rafer Roberts: We've got the S'Taera, who are the law enforcement arm of a fascist higher power. They look like if Hayao Miyazaki and Terry Gilliam teamed up to make a Nosferatu movie. They're after Tala, which is why she goes to Eddie for help in the first place.
We've got a bounty hunter with a bird skull for a head and a void where her conscience used to be. And we've also got Simon, the six-foot tall cat turned mafia hit man who used to be Eddie's best friend but is now out for blood.
Mike Norton: The thing I love about this part is Rafer has managed to make a sort of "cosmic equivalent" to what people since the beginning of time have based religions and myths about. Like we all have an idea of what an angel would like in our heads, but then a S'Taera shows up and you go, "That is NOT what I was thinking".
PREVIEWSworld: How fun has it been working together on this comic series?
Rafer Roberts: I love writing for Mike. He draws every page better than I imagined it. His characters act and emote and feel genuine, regardless if they're human or demon or god. He makes the weird stuff in my head look real, which is worrying now that I've thought about it.
We've got Marissa Louise doing some incredibly interesting things on colors, stuff I've never really seen before. The magical effects are eye-meltingly gorgeous, but even the everyday stuff is amazing. Plus, I think her colors mesh incredibly well with Mike's lines.
Mike Norton: Rafer quickly became one of my favorite writers to work with after we did The Adventures of Archer & Armstrong at Valiant. I had this dumb idea and knew that he would breath a crazy creepy life into it. He brought Marissa on board, which was brilliant and I buddy Crank! has made the lettering so easy to deal with. I love our team.
PREVIEWSworld: Finally, talk about publishing Grumble with Albatross Funnybooks?
Rafer Roberts: I think it's just the right aesthetic. Eric Powell has built an empire around incredibly well illustrated stories featuring some of the most action-packed and bizarre stories imaginable. And his outreach to both fans and retailers is one of the best and most genuine I've seen.
I'm proud that Albatross took a chance with us, and I can't thank Eric and Andrea enough for all they have done for GRUMBLE.
Mike Norton: Absolutely. Eric is one of my oldest friends in comics. He has a distinct attitude and style that I feel I definitely feel a kinship to. I'm honored that he wanted to even take a chance on this. I'd follow him into battle any day.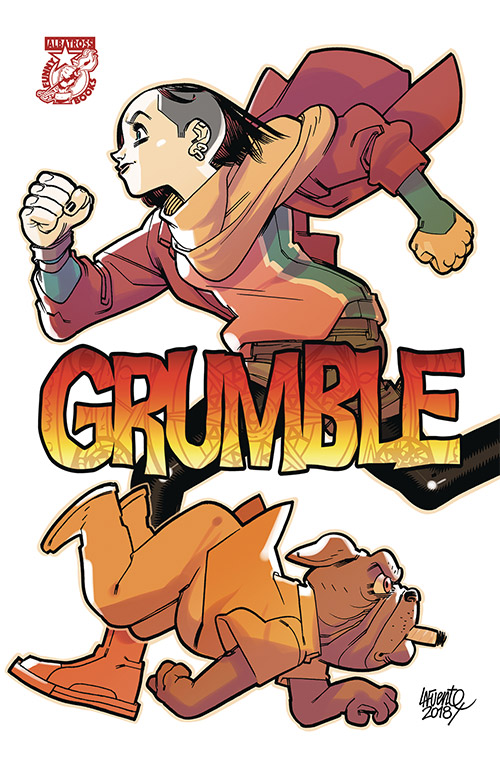 Look for a special limited edition card stock cover of Grumble #1 with art by David Lafuente (SEP181410)
---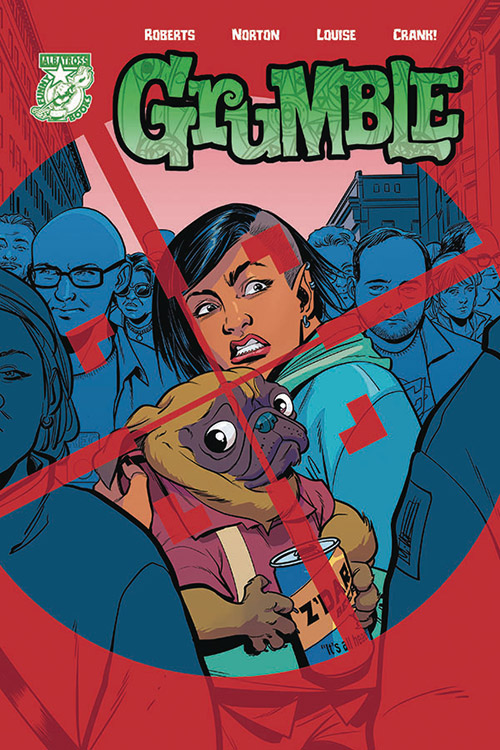 Grumble #2 (OCT181346)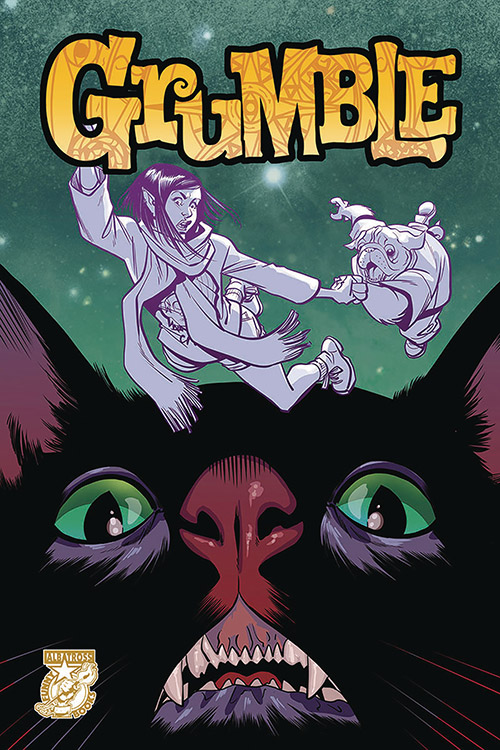 Grumble #3 (NOV181441)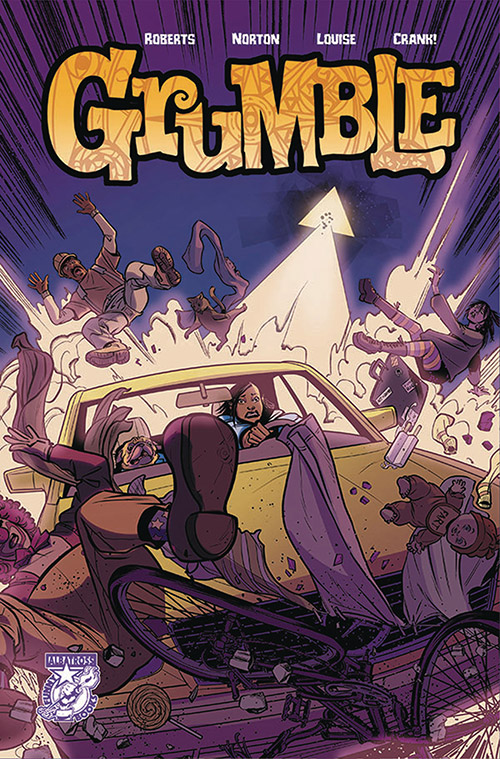 Grumble #4 (DEC181494)