BOOM! Studios Announces Samurai Mini-Series "Ronin Island"
Nov 15, 2018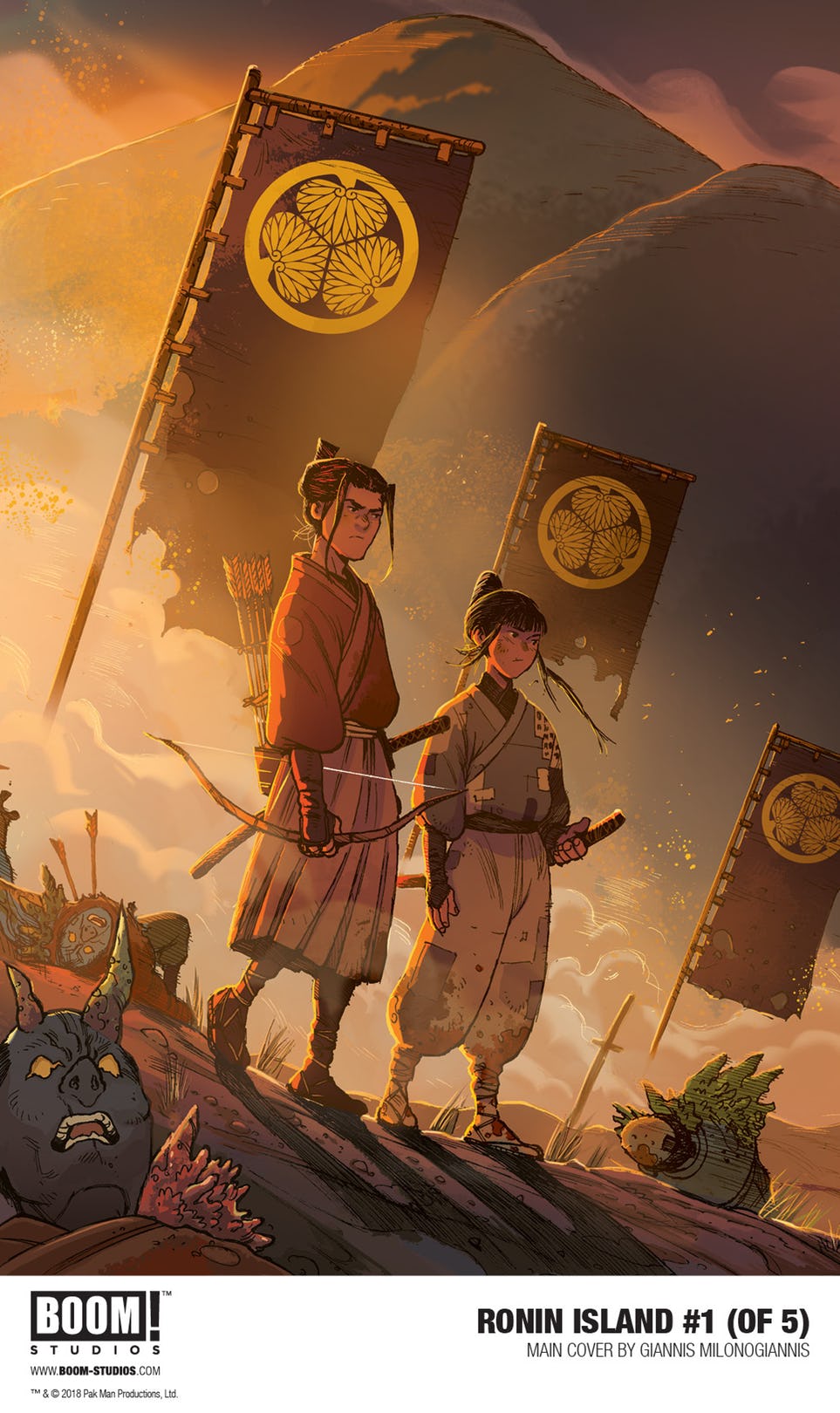 Revealed exclusively by CBR.com, Ronin Island, a five-issue samurai mini-series, is coming to comic shops in March 2019 courtesy of BOOM! Studios.
Writer Greg Pak and artist Giannis Milonogiannis will be the creative team behind the new series.
The series synopsis courtesy of the CBR report:
After a mysterious attack devastates a great swath of 19th century Japan, Korea, and China, survivors from all three lands find refuge on a hidden island and build a new society. Hana, the orphaned daughter of Korean farmers, and Kenichi, son of a great samurai leader, have little in common except for a mutual disdain for the other. But these young warriors will have to work together when an army invades the island with shocking news: the Shogun has returned and the Island is expected to pay fealty in exchange for protection from a new threat...a mutated horde that threatens to wipe out all humanity.
Pak took Twitter to describe what writing the series meant to him.
— Greg Pak (@gregpak) November 15, 2018
Giannis Milonogiannis provided the art for the main cover, while Ethan Young and David Lafuente each provided variant covers.