Viserion Flies High in McFarlane Toys' "Game of Thrones" Figure
Nov 15, 2018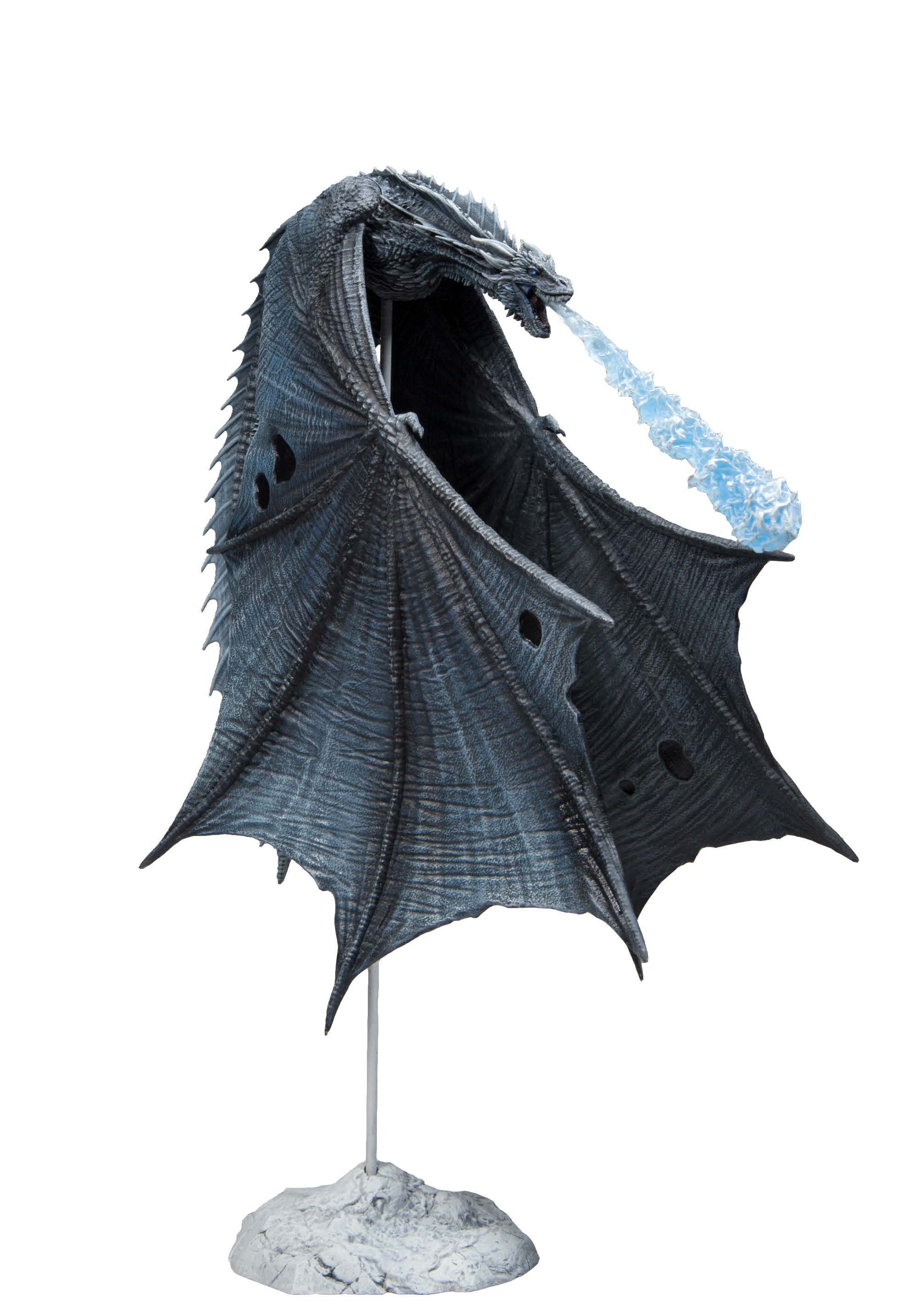 McFarlane Toys is proud to announce the lead-off figure to the much anticipated return of McFarlane Monsters, Viserion.
Along with his brothers Drogon and Rhaegal, Viserion (OCT188162, $27.99) was raised since birth by Daenerys Targaryen, however, after being fatally wounded, and then resurrected, Viserion has now fallen under the command of his new master, the Night King. Under the Night King, Viserion would blast away the Wall in Eastside with his now blue flame, allowing the Army of the Dead to enter the Seven Kingdoms.
McFarlane Monsters aims to give fans of creatures, monsters, and fiends exactly what they've been wishing for.
The figure features an incredibly detailed sculpt, as well as movable tall, legs, wings and neck with 10 points of articulation. Viserion's wings span 16.5" wide and features up and down movement. The figure comes on a elevated base and features a removable burst of blue fire,
Viserion is now available to pre-order at comic shops! Available in stores April 24, 2019.