Icon Heroes Celebrates Shazam With Polystone Statue
Nov 08, 2018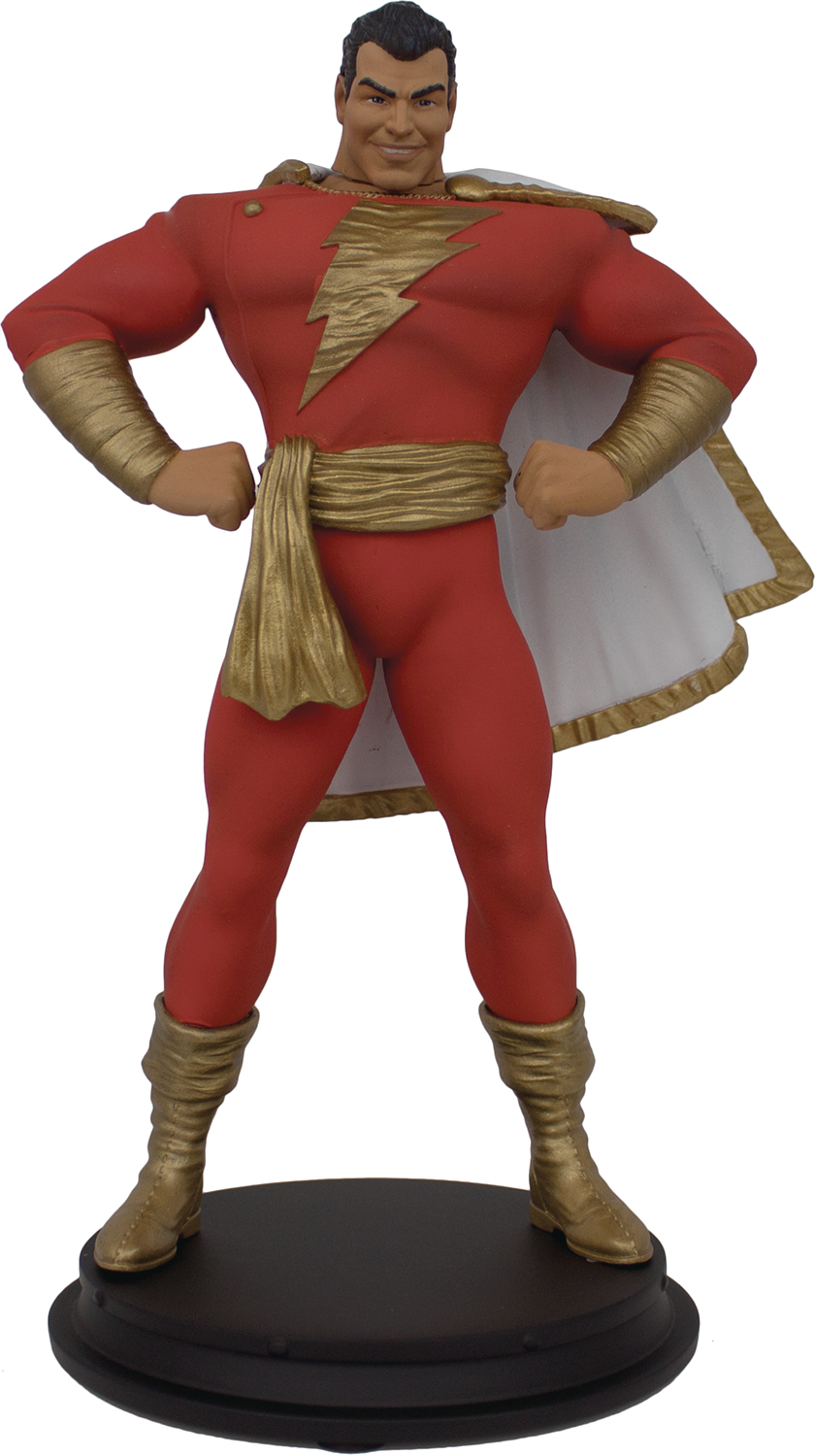 Meet Billy Batson. He's a fairly normal 14-year old boy. Except for the fact that he was given powers by an ancient wizard and can transform into a superhero by shouting the word SHAZAM!
Shazam (NOV182344, $80.00) is getting his time in the spotlight in 2019 as he enters the DC Extended Universe with his own solo film titled Shazam! But, before he enters theaters, he can enter your collection.
Icon Heroes' 1/9-scale Shazam statue stands tall at nearly nine inches and features the hero in his signature bright red costume with a golden thunderbolt across his chest. Shazam wears a white cape with a golden stripe and has his fists on his hip, striking the quintessential superhero pose.
Made of a sturdy polystone, each statue is hand-painted, individually numbered and includes a certificate of authenticity.
Be one of the first on board to celebrate one of DC's most celebrated heroes by pre-ordering at your local comic shop!