DC Collectibles November PREVIEWS Roundup
Nov 04, 2018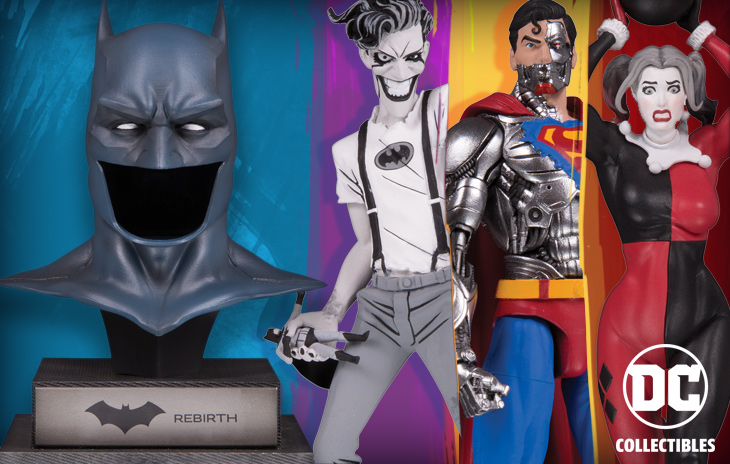 DC Collectibles is offering tons of new toys in the November PREVIEWS catalog, including new additions to their popular action figure lines as well as kicking off their Bat-cowl line.
See everything solicited below.
DC ESSENTIALS WONDER WOMAN AF (NOV180591, $26.00), DC ESSENTIALS CHEETAH AF (NOV180592, $26.00), DC ESSENTIALS SUPERGIRL AF (NOV180593, $26.00), DC ESSENTIALS CYBORG SUPERMAN AF (NOV180594, $26.00)
DC ESSENTIALS is a line of 1:10 scale action figures based on DC characters with universal appeal, accessible to both longtime collectors and those just starting out, which delivers authentic detail from a company with two decades' experience creating high-quality action figures.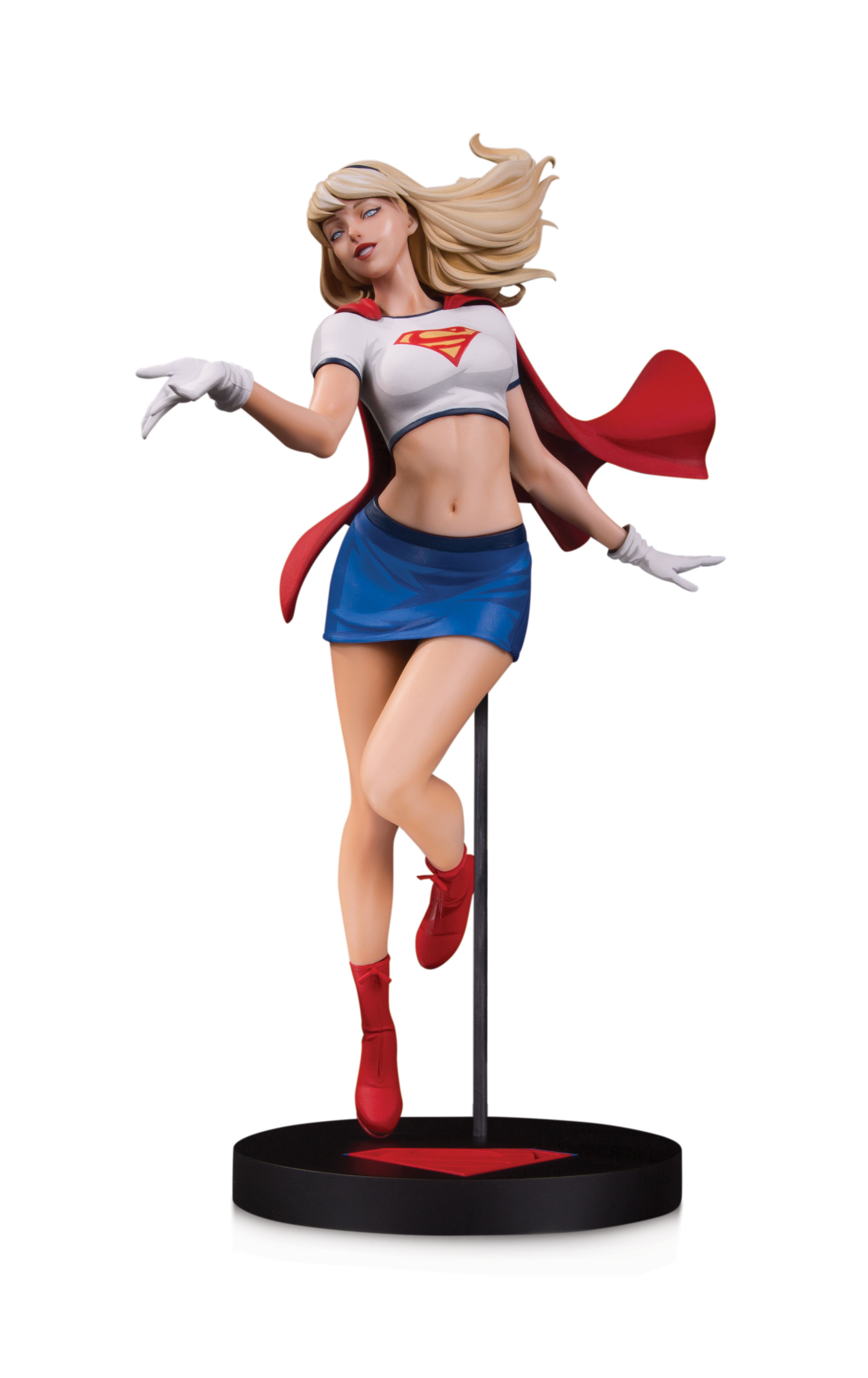 DC DESIGNER SER SUPERGIRL BY STANLEY LAU STATUE (NOV180595, $150.00)
The DC DESIGNER SERIES are statues and figures born from the imaginative vision of the comics industry's top artists. This 12.5 " statue is based on a piece from renowned artist Stanley "Artgerm" Lau, and features Supergirl dressed in a fan-favorite alternate and more casual take on her costume-her traditional armor-clad blue top and red skirt are replaced with a white crop top and a blue skirt. Carefully detailed in polyresin to match Lau's beloved take on Kara Zor-El, the statue captures the joyful and heroic elements of the character, perfect for any Supergirl fan.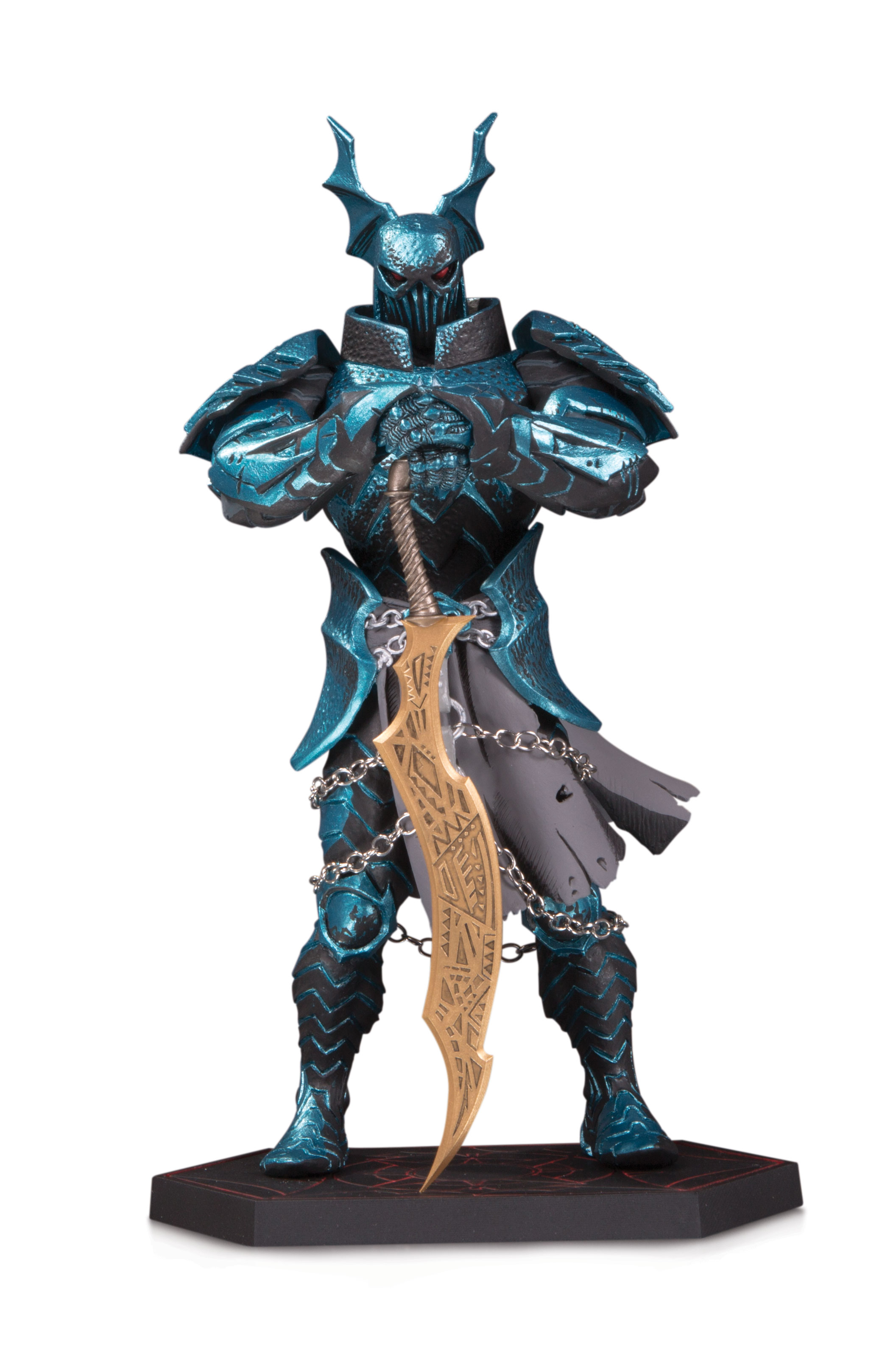 DARK KNIGHTS METAL BATMAN THE MERCILESS STATUE (NOV180596, $85.00)
Rocking into our world from the pages of DARK NIGHTS: METAL comes the bloodthirsty Merciless. A nightmarish fusion of Batman and Ares, this member of the Dark Knights is a supremely powerful warmonger, taking all of the best tactical skills of Batman and pairing them with the might of Ares. This 8.46" tall polyresin statue is menacingly detailed based on the art in the miniseries. From the stunning, amplified Ares Bat-helmet that corrupted the Caped Crusader to the chains highlighting the blazing blue armor to the God Killer sword, it will command the room no matter where it stands.
DC DESIGNER SERIES BOMBSHELLS NURSE HARLEY QUINN AF (NOV180597, $28.00), DC DESIGNER SERIES BOMBSHELLS JOKER QUINN AF (NOV180598, $28.00)
While their love may never fade, The Joker and Harley Quinn are splitting up. Or more accurately, fans can pick up these two DC DESIGNER SERIES: ANT LUCIA figures singly. Designed to evoke the legendary V-J Day photo "The Kiss," fans can now choose sides between DC's most infamous crime couple or pair them together.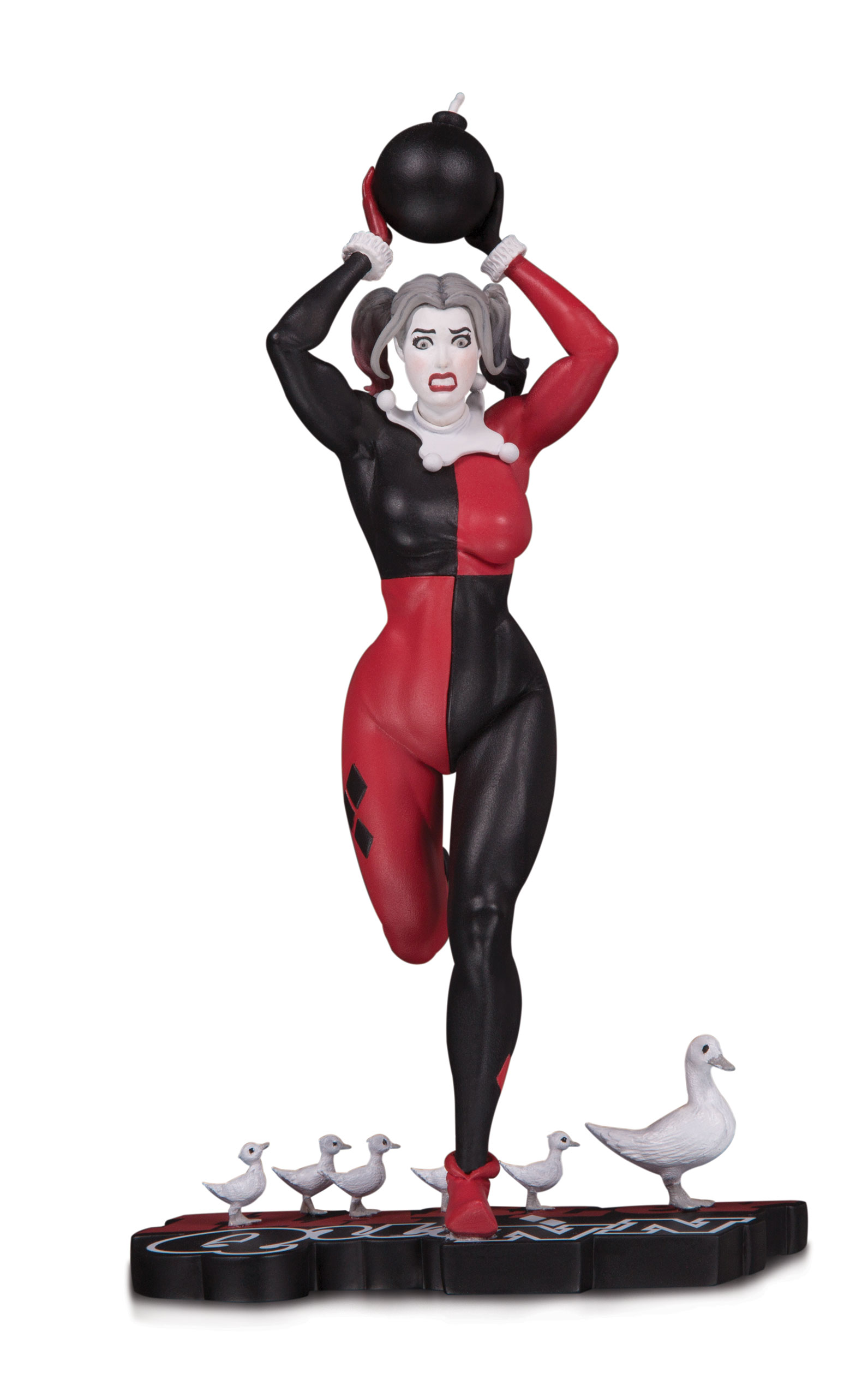 HARLEY QUINN RED WHITE & BLACK STATUE BY FRANK CHO (NOV180599, $80.00)
HARLEY QUINN RED, WHITE & BLACK statues are based on art from the comics industry's top creators and re-create their vision of the red-hot villain in vivid 3-D detail. For the latest statue in the line, the team drew inspiration from Frank Cho's variant cover for HARLEY QUINN #50. One can see a bit of panic in Harley's eyes as she scrambles to rid herself of the bomb and, in the process, save the ducks adorning her custom nameplate stand. This piece is a great addition to the collection of anyone who loves Harley, old-timey bombs and street-crossing waterfowl.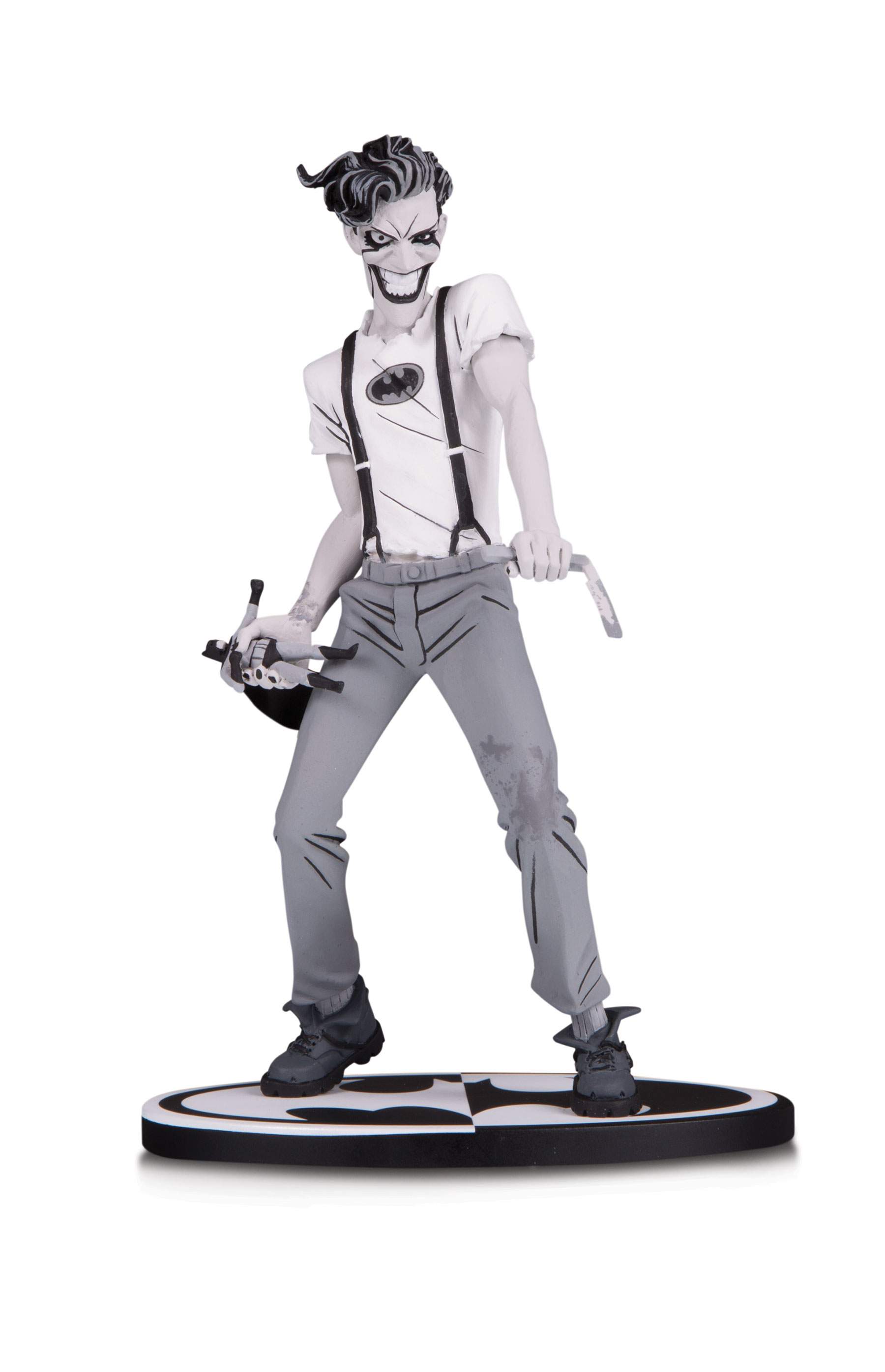 BATMAN BLACK & WHITE STATUE WHITE KNIGHT JOKER BY MURPHY (NOV180600, $80.00)
What if the greatest villain in Gotham City was not The Joker, but the Batman? That question is at the core of the epic eight-part limited series BATMAN: WHITE KNIGHT, which features the writing and art of Sean Murphy. This limited-run Batman Black & White statue presents a highly detailed version of Murphy's Joker, a nuanced, populist hero to the working men and women of Gotham. Trading his suit for streetwear, this Joker-known as Jack Napier in his moments of sanity-fights to end corruption and brutality from the city's ruling class. On his own or paired with the Batman Black & White: White Knight Batman, this Joker makes a great addition to any collection.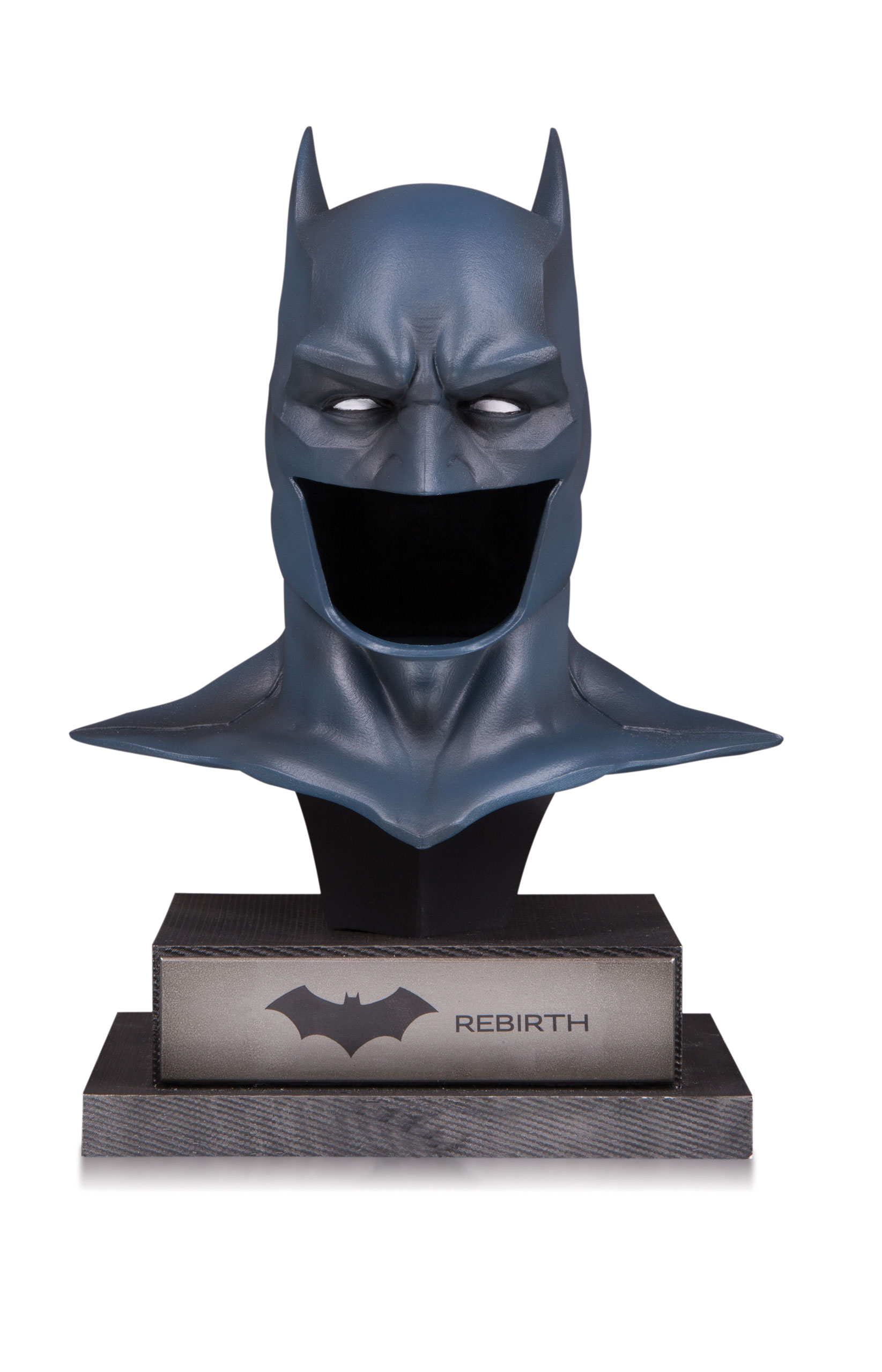 DC GALLERY BATMAN REBIRTH COWL (NOV180590, $90.00)
Straight out of the pages of the all-time favorite series, Batman: Rebirth, comes the only thing that may be more iconic that the Bat-symbol itself: The Batman Cowl. The newest releases from the beloved DC Collectibles Gallery Collection are a line of Batman cowls, each representing a beloved rendition of the Dark Knight's headgear from comics, film and games. The first cowl of the series is designed as perfect three dimensional replica of the Dark Knight's mask in the Rebirth era of Batman. Standing approximately 8.5 inches tall, this 1:2 scale bust-style poly-resin statue makes for an imposing addition to a home or office, ideal for fans of the Tom King era of the Dark Knight.