Collector's Corner: Interview with DST Designer Caesar
Oct 01, 2018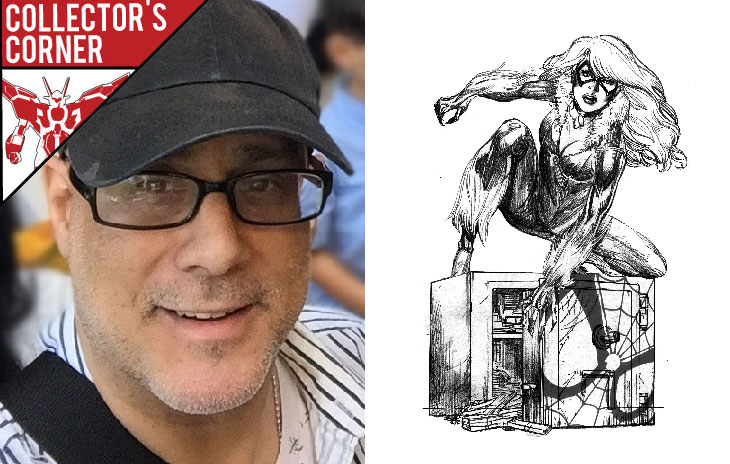 PREVIEWSworld ToyChest proudly introduces Collector's Corner! Here, we'll highlight anyone and everyone with a love of toys and collectibles. Whether it's a hardcore collector with no room on their display case or a veteran sculptor who makes a living in the industry, we'll talk to anyone who lives and breathes toys!
This week, we talk to Caesar, a designer for Diamond Select Toys.
Caesar talks about the desing process, some of his favorite work and more.
---
AS A FORMER COMIC BOOK ARTIST, HOW DID YOU GET INVOLVED IN THE TOY INDUSTRY?
In 1996, I met Digger Mesch, while attending the San Deigo Comic-con. Digger was the lead sculptor and owner of Art Asylum, a New York based toy production house that specialized in action figures and collectibles. A week or so after we both made it back from the Con, I met up with Digger at his studio. He hired me right away and just like that I became a 2D control artist.
But what is 2D control art? It was a whole new world for me.
I had only worked in comics until then, getting my start a few years prior on Vampirella for Harris Comics. I was, for the most part, an inker for several of the issues of Vampirella and even later when I branched out and started freelancing for Marvel, DC and the other independents, it was just inking work too.
So, when Digger invited me to join his inmates, I jumped at the chance. It was an opportunity to actually pencil even if they were just solitary figures. That's what control art was. A front, side and back view of one figure. Highly detailed with all the characters weapons and armor and a breakdown of the articulations where needed.
My first job was on a figure for the Resident Evil line. Which I ended up redrawing twice just because I felt the first versions' line work wasn't solid enough.
The challenge also was understanding what can be done in 3D as opposed to 2D. The figures had to be balanced well, even in the drawing stage because if not the problem would carry over into the sculpture. Then figuring out where best to place the articulations so the cuts wouldn't be so obvious. The learning curve took a bit to master for sure, but each job got a little easier and my drawing improved substantially.
Since then, I've designed dozens of figures for various toy lines and as of the last few years moved on to designing many of the Gallery collectibles for Diamond Select Toys.
WHAT WAS YOUR DESIGN PROCESS FOR THE MARVEL GALLERY BLACK CAT?
For Black Cat, the first thing was to do something that had not been done. She is a very popular character and has had several statues done before. So no easy task on this one, it had to be unique. Outside of that, making her as beautiful as possible. I went through several ideas coming up with something cool, some with her crawling along side a wall, swinging, etc. But the one rough that stood out was Black Cat on a safe. Now it was time to take it to a tighter final.
First, I collected reference together for her body and the safe, which nowadays it's so much simpler thanks to the net. Google is our friend.
Then using my original rough as a base, I worked up a front view of the design.
This process from start to finish including the roughs, the approval process and the final tight version took about two weeks, give or take a day or two. I wasn't sure how it was going to turn out in the final sculpted version, but guess what? It worked out pretty well.
We got her into a very sexy pose doing what she does best and managed to stick Spidey in the mix too, even if it was just his symbol.
Win-win.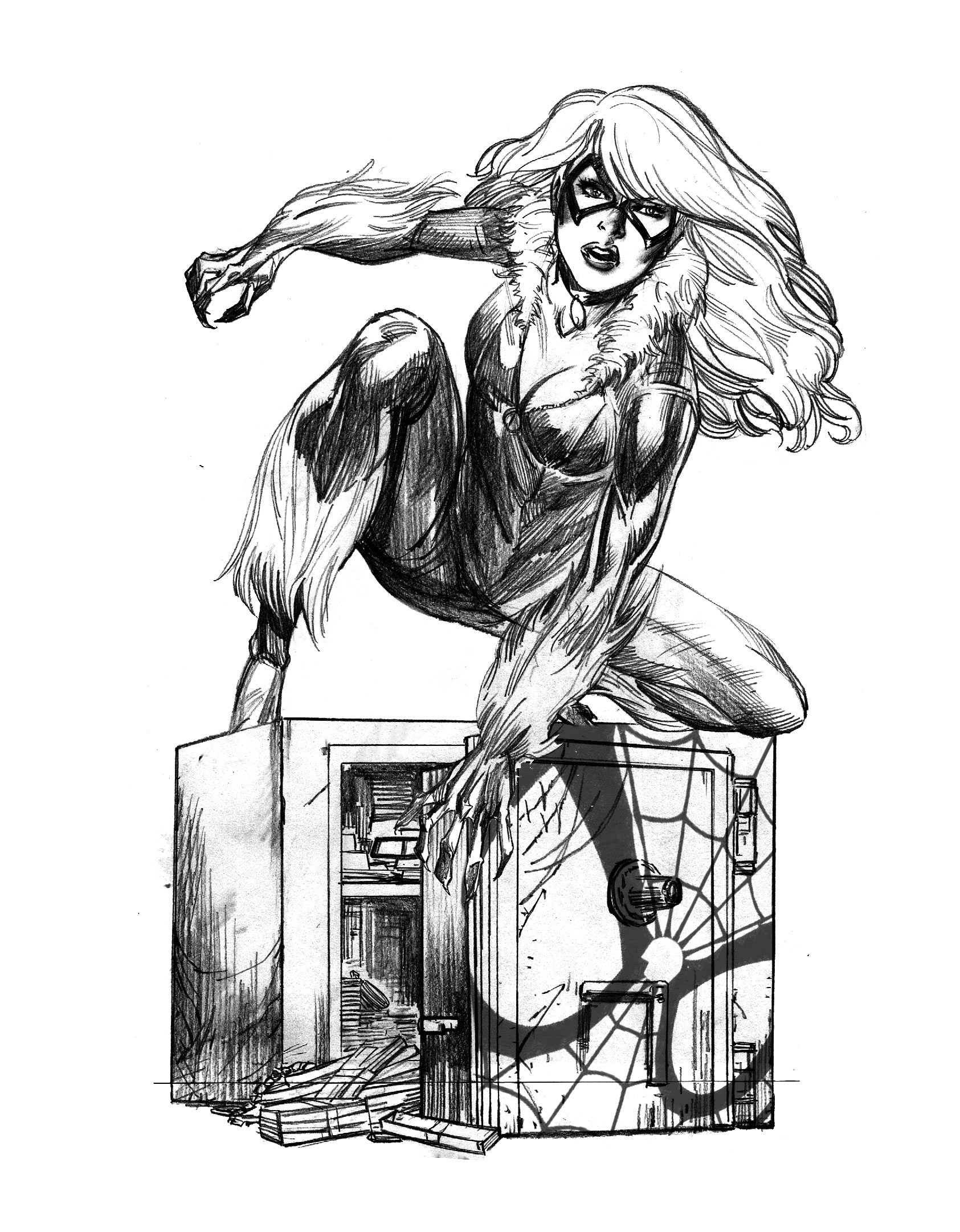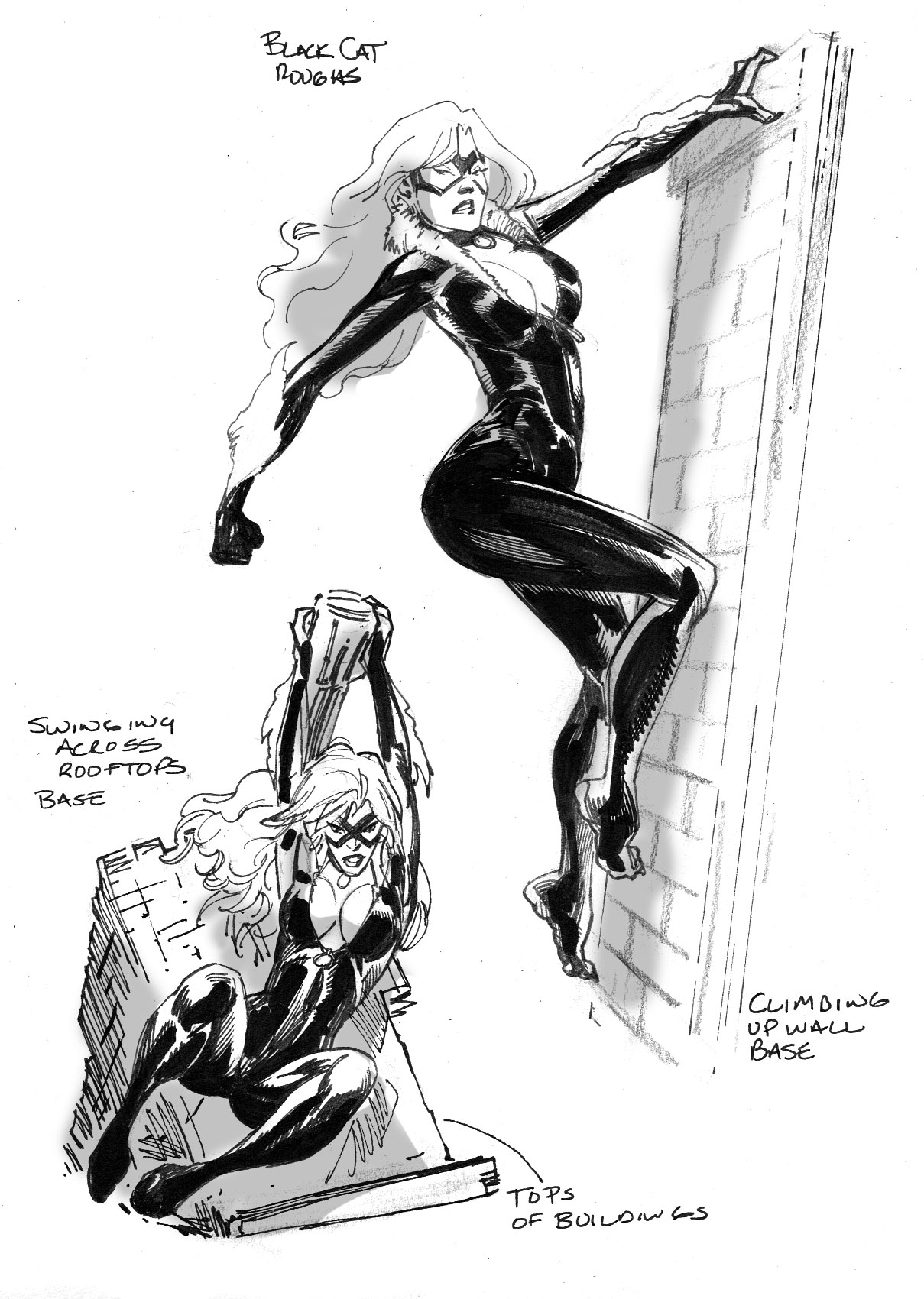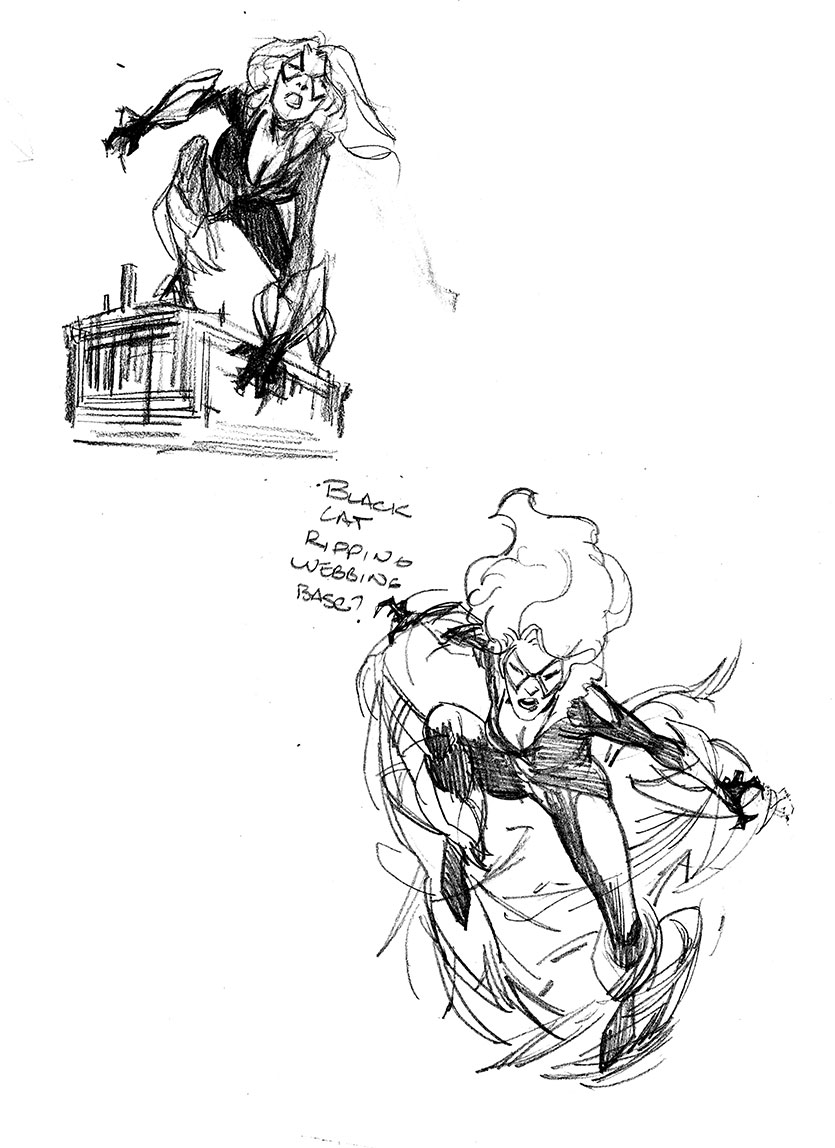 HOW DOES YOUR EXPERIENCE AS A COMIC BOOK ARTIST TRANSLATE INTO DESIGNING TOYS?
Well, first off after my experience on Vampirella, her being one of the most famous female characters in the industry, I became highly sought out for my illustrations of the various comic book heroines. So I gotten a lot of practice illustrating women and throughout the years have gotten pretty good at it. Usually that works in my favor in the work I receive. Nine out of ten times most likely I will get to design the female figures. Which is pretty cool.
And the most important fact? I'm a comic book nerd too. Love reading them and will stare at the artwork for hours. Because of my obsession, I have learned various artists' styles which makes me versatile enough to capture a particular version of a character that needs to be done.
From a classic Kirby to a modern Jim Le style, I can do it all. Whatever the job requires the comic book artistry comes in real handy. But in all honesty most artists I know can too. You have to, if you expect to stay current and find work.
HOW MANY THUMBNAILS DO YOU DO BEFORE YOU SUBMIT YOUR FINAL DESIGN? WHICH PIECE HAD THE MOST?
Usually about 3 to about 6 small roughs are done at first. Then after that a tighter version is done, usually at this point the base is worked as well. I get approval and then one more is done to finalize the linework and details.
Thinking back, the one design that took the most to nail down was a Daredevil from a few years ago. It was a Gallery PVC piece that we couldn't get right at all. Eventually we just scrapped the original design and started from scratch. Volia. Problem solved. It became an amazing piece at the end of it all, sculpted by Rameriez Studios, with a fully poseable billy club wire.
YOU'VE DONE SEVERAL OF DST'S DC GALLERY DESIGNS AS WELL, INCLUDING LAS MONTH'S METAL WONDER WOMAN. DO YOU HAVE A FAVORITE DC DESIGN YOU'VE WORKED ON?
Hmmn. The Batman Who Laughs. I was really proud of that one. The sculpture was amazing too, Alterton did a great job in taking the design to the next level.
Batman is my all-time favorite character to illustrate and getting to bring him to life, in this twisted version no less, was a great experience.
WHAT ARE SOME CHALLENGES YOU FACE DURING THE DESIGN PROCESS FOR GALLERY PIECES?
Well, like I said before, originality and then to make sure it works in 3D. I have to consider the production too, working on the Gallery PVCs will have different advantages to working on the Premier resin versions and vice versa.
It's a simple case of getting into the mindset of what the director wants and putting it on paper. Sometimes you lock it in right away and sometimes it takes a few rough designs to put it together.
Once that's done it's about doing the tightest version of the design you can. Recently I've switched to digital so I can get better detail and textures.
Each job provides different challenges and you learn and adapt. Practice, practice all the time.
WHAT ARE SOME OF YOUR INSPIRATIONS?
Oh man. So many to think of. To start the best artist in the entire comic book industry to me is Jose Luis Garcia Lopez. There is no better draftsman out there. Let me be clear about this, it's not about style or how pretty your illustrations look, it's about layout, composition, knowledge of anatomy and most important storytelling. Jose has all those in spades.
Definitely someone to look up too for sure.
But then of course Jack Kirby, Steve Dikto, John Romita, Gene Colan, Frank Miller, John Byrne, George Perez, Michael Golden, Art Adams, Adam Hughes, Alex Ross. Well, the list goes on and on.
Just put me down for everyone out there that's putting it down with pencil, ink or paint. So much skill and talent and in my small way I'm glad to be a part of it.
WHAT IS YOUR FAVORITE PART OF THE DESIGN PROCESS?
The roughs. I have a lot of fun doing the roughs, trying new things, seeing how far I can take the piece to. It's where I can show movement in the figure, how the capes flow, the hair, the subtle twist of the body.
Once its at its final stage, it's about detail then and making sure the line work is clear and understandable. That's fun for me too, but the roughs are still my favorite.