First Look: Heroes In Crisis #1
Sep 24, 2018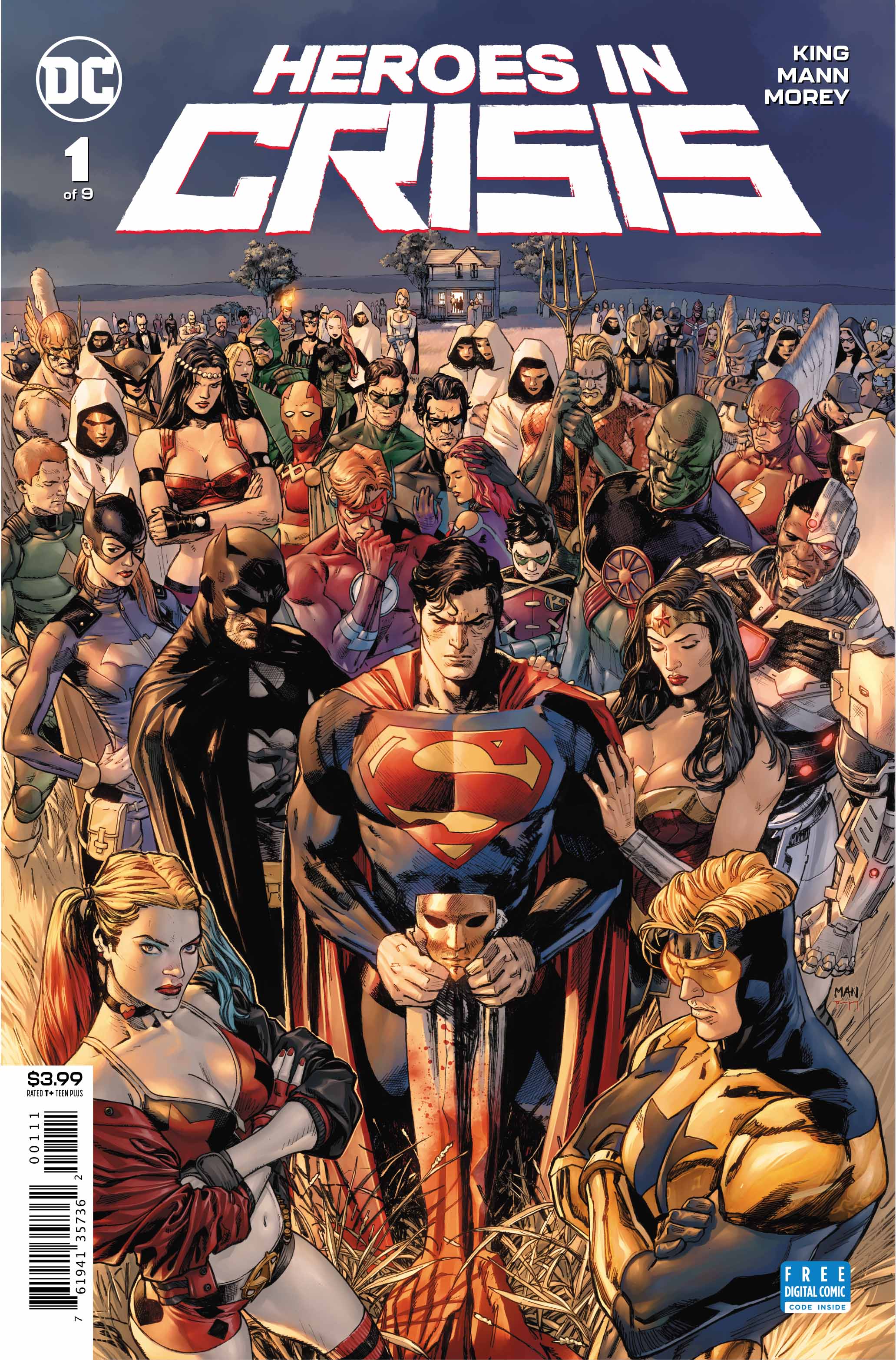 DC's highly-anticipated limited series Heroes In Crisis begins September 26 and DC is letting fans take a look at the first few pages.
Eisner Award-winner Tom King's new limited series, HEROES IN CRISIS (JUL180592), introduces a new generation of readers to the concept of a "Crisis" within the DC Universe. This time, instead of a reality-ending event, this crisis is ripped from real-world headlines: How do superheroes handle PTSD? How do DC's Trinity—Batman, Wonder Woman and Superman—handle the traumas and anxieties of fighting crime and saving the world, over and over again? And what happens when the safeguards that have been in place for years, fail?
Take a look at the preview pages below.