Masters of the Universe Toys Named 2018 National Toy Hall of Fame Finalist
Sep 20, 2018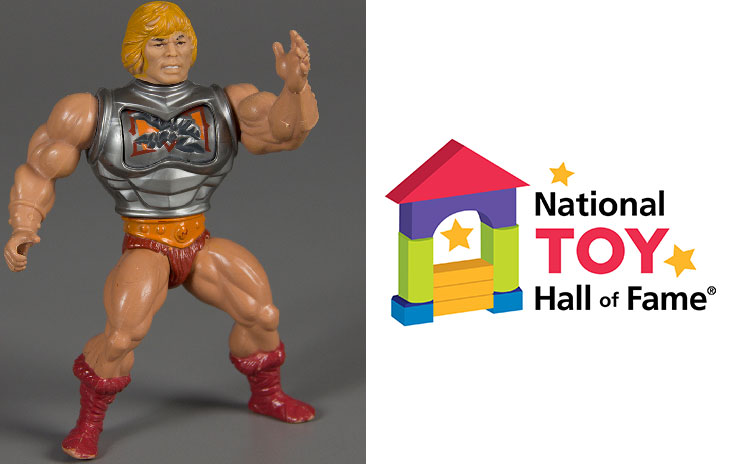 Masters of the Universe have been one of the most popular toylines for over 35 years and they are now on the brink of gaining some well-earned recognition.
12 toys were named finalists to The Strong's National Toy Hall of Fame. Only two or three will take their honored places in the hall this year when they are announced at a ceremony at The Strong on Thursday, November 8, at 10:30 a.m.
The Master of the Universe line of action figures, which includes the iconic He-Man, traces its popularity to maker Mattel's use of comic books, television, and the big screen. The cartoon series

He-Man and the Masters of the Universe,

which ran from 1983 to 1985, created a cohesive, fantasy world that allowed Mattel to introduce new characters and new toys to the line. Over the years, Mattel has paired the brand with everything from toothbrushes to sleeping bags.