Rule Asgard with Mezco's One-12 Collective Hela Action Figure
Sep 19, 2018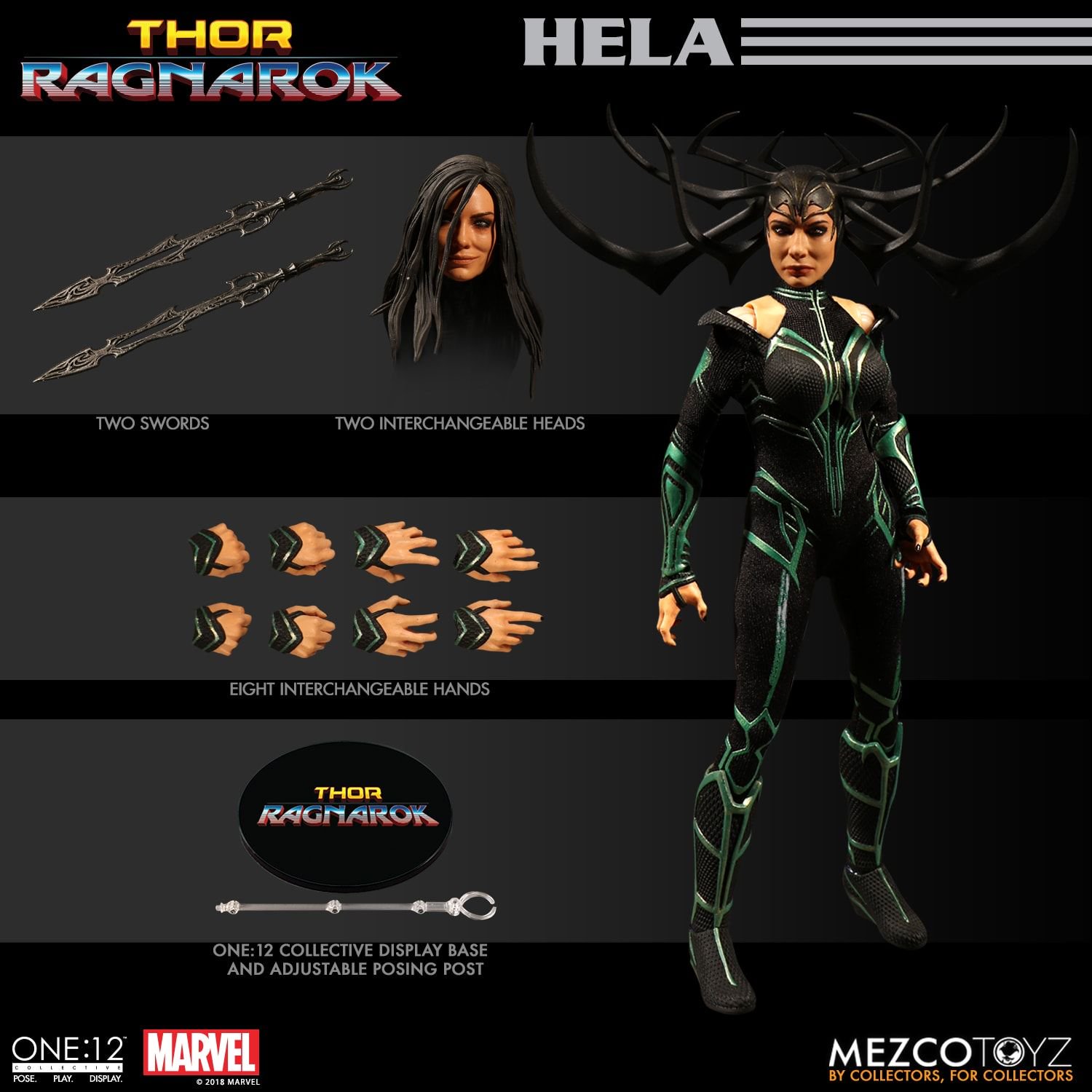 Thor: Ragnorak is considered one of the best films in the Marvel Cinematic Universe thanks to its visual effects, humor and as, always, heroes and villains. Detailing the events following the death of Odin, the movie earned critical praise for one of its leading ladies.
First introduced in Thor: Ragnorak is Hela, portrayed by Cate Blanchett, the Asgardian Goddess of Death and older sister of Thor and Loki. Bent on conquering Asgard following the death of her father, Hela battles her brothers and their team of "Revengers" in pursuit of her greater goal.
Mezco's One-12 Collective Hela action figure (SEP182430, $80.00) features 30 points of articulation and a screen-accurate sculpt of the villainous vixen. Also featured are two head portraits, one featuring the notorious headdress donned by Hela and the other featuring her long, straight black hair. She also comes with eight interchangeable hands.
Hela is accessorized with her chest armor, wrist gauntlets, knee-high boots and her two Necroswords. She's paired with a display base with a Thor: Ragnorak logo for seamless posing alongside your other One-12 Collective action figures.
As always with Mezco, action figure collectors are kept in mind with easy packaging that features no twist ties for easy to display both in and out of the box.