Take A Look Inside: Livewire #1 From Valiant Comics
Sep 19, 2018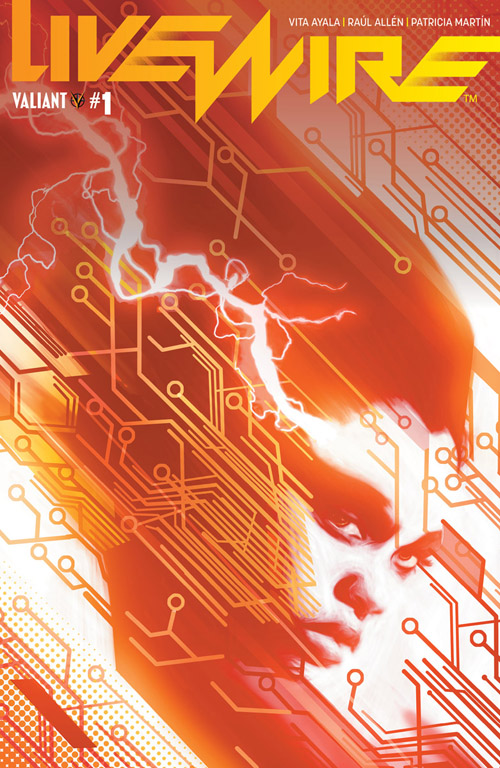 As first revealed at The Hollywood Reporter, Valiant is proud to present your first look within the pages of LIVEWIRE #1, the stunning new ongoing series from rising star Vita Ayala (Supergirl, Submerged) and fan-favorite artists Raúl Allén (WRATH OF THE ETERNAL WARRIOR) and Patricia Martín (SECRET WEAPONS)! On December 19th, Amanda "Livewire" McKee – one of Valiant's most important players since the days of 2012's HARBINGER – ascends to the spotlight in her first-ever solo series in the publisher's history!

"Amanda has always been such a strong, complex, compelling character, and I personally have been waiting for a long time for her to get her own solo title!" Ayala told THR. "Amanda deserves to shine, and the folks over at Valiant are determined that her first solo book be impactful! And honestly, we need a hero like Amanda right now."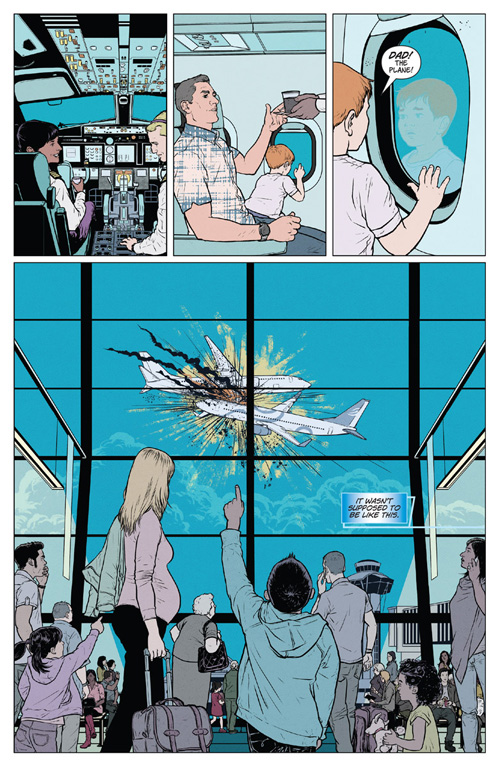 Accomplice. Mentor. Savior. And now, Enemy of the State. Seeking to protect other vulnerable super-powered psiots like herself, Livewire plunged the United States into a nationwide blackout with her technopathic abilities, causing untold devastation. After choosing the few over the many, she must now outrun the government she served – and those she once called allies. With the whole world hunting her, what kind of hero will Livewire be…or will she be one at all?

Also: In keeping with Valiant's groundbreaking experiments in comic printing technology, LIVEWIRE #1 will also feature its own highly limited Glass Variant Cover – printed via a special multi-colored process on a carefully devised pane of glass, with artwork by superstar artist Doug Braithwaite (Justice)!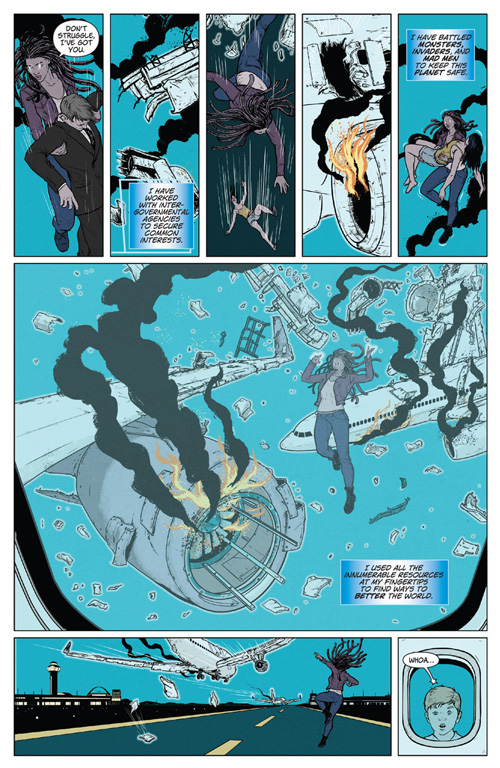 Plus: Don't miss the LIVEWIRE #1-8 PRE-ORDER EDITION BUNDLE – eight massively expanded editions of Valiant's pulse-pounding ongoing series that can only be ordered as a set through your local comic shop by the final order cut-off (FOC) date of November 26th, 2018!

Released monthly from December 2018 through July 2019, each PRE-ORDER EDITION comes packed with trade paperback-style extras and bonus content, including creator commentary, behind-the-scenes looks at the creation of the comics, process character designs and artwork, and first looks at upcoming issues! Plus, exclusive covers by a host of amazing artists – beginning with Paulina Ganucheau (The Unbelievable Gwenpool) – that can't be found anywhere else!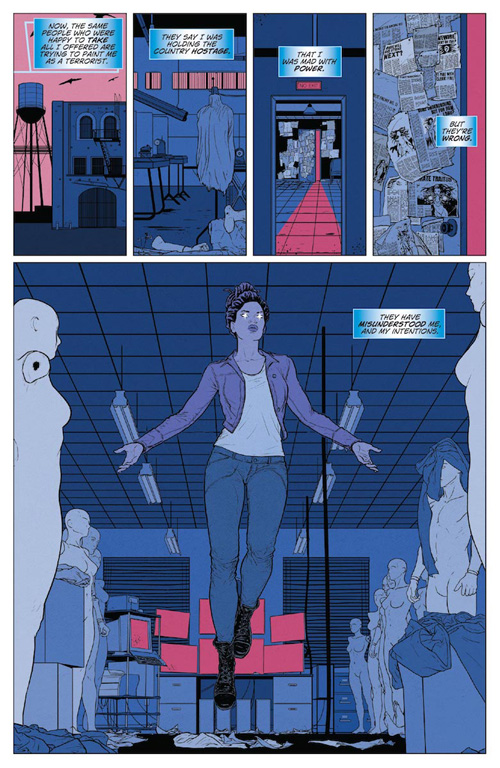 On December 19th, Vita Ayala and the powerhouse art team behind SECRET WEAPONS launch the Valiant Universe into a new age of champions with LIVEWIRE #1 – featuring covers by Adam Pollina (X-Force), Harvey Tolibao (Green Arrow), and Doug Braithwaite (X-O MANOWAR)!

LIVEWIRE #1
Written by VITA AYALA
Art by RAÚL ALLÉN & PATRICIA MARTÍN
Cover A by ADAM POLLINA
Cover B by HARVEY TOLIBAO
B/W Variant Cover by ADAM POLLINA
Glass Variant Cover by DOUG BRAITHWAITE
Blank Cover Also Available
$3.99 | 32 pgs. | T+ | On Sale DECEMBER 19th