A Quest For Blood In 'Sword Daughter' Vol. 2
Sep 18, 2018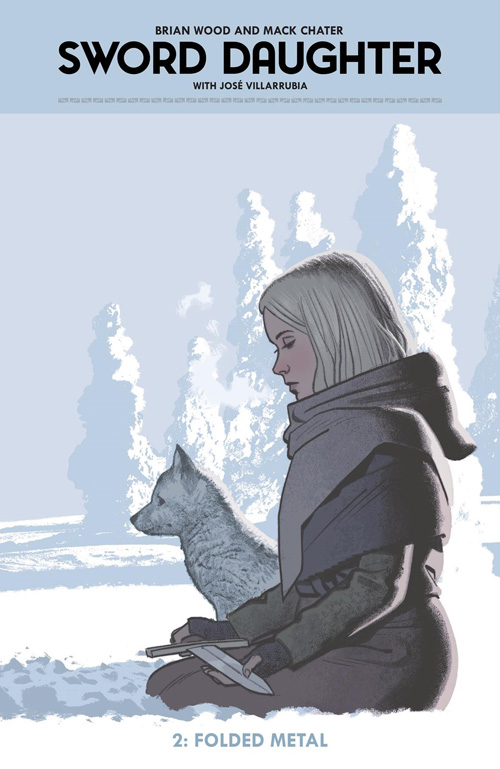 One thousand years ago the murderous clan known as the Forty Swords burned a village to the ground, leaving just two people alive: a shattered father and his teenage daughter. Driven by revenge for their murdered friends and family, Elsbeth and Dag have been hunting those responsible. However, as the enemy pushes back, the father and daughter fall back to a wintry mountain refuge populated by religious fanatics and make a stand there.
Writer Brian Wood (Briggs Land, Aliens: Defiance, The Massive, Star Wars) and artist Mack Chater (Briggs Land, Lazarus) have joined forces once again to continue the sprawling saga inspired by Lone Wolf and Cub set to span the width of Viking Age Europe! Sword Daughter is an epic tale of love, loss, and bloody revenge told in three distinct volumes.
Sword Daughter Volume 2: Folded Metal collects Sword Daughter #4-#6. Look for the final arc beginning with issue #7 on sale June 5, 2019. The series features gorgeous interior art by Mack Chater inspired by Viking aesthetics and classic Samurai cinema with colors by José Villarrubia, letters by Nate Piekos, and covers by Ben Oliver.
Sword Daughter Volume 2: Folded Metal HC goes on sale May 14, 2019, and is available for pre-order at your local comic shop. Sword Daughter Volume 1: She Brightly Burns HC arrives November 21, 2019.