PREVIEWSworld Video Game Month: Aleš Kot
Sep 12, 2018
Video games have often been considered the "enemy" of comics, drawing readers away from comics for the glow of arcade and home screens. But somewhere along the way, video games became fodder for the comics, drawing gamers away from their screens and back to the four-color page!
Years later, they're seemingly inseparable now, with dozens of video game-based comics on the market.
**********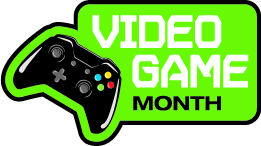 This month, in honor of our Video Game Month theme, we reached out to creators to ask them about the video game comics they're working on, their favorite games, characters, and more. Read below what we discussed with Bloodborne writer Aleš Kot!
PREVIEWSworld: What are you currently working on?
Aleš Kot: I'm currently working on Bloodborne: The Healing Thirst (Issue #1A/AUG182258), the second story arc of the ongoing Bloodborne comics / graphic novel series, as well as Days of Hate (Vol. 1/MAY180060), a 12-chapter Image Comics series about guerilla war against the white supremacy in near future United States, and The New World (Vol. 1/MAY188818), a 5-chapter series about a reality TV star cop and an anarchist hacker who fall in love with each other and have to run from the world that wants to put them into cages — also from Image. And also some other, as of yet unrevealed stuff in comics, film, and television!
PREVIEWSworld: What video game properties are you working on right now, or have you worked on in the past?
Aleš Kot: Bloodborne! And it's a delight. Currently writing a story set in the time shortly before the terror truly descended. Religion and science clash as more and more become infected. Terrible decisions are made. Everything decays.
PREVIEWSworld: Are you a PC or console gamer? Which console do you prefer?
Aleš Kot: I grew up with a Sega MegaDrive, a PC, and then a PS2. Nowadays I only own a Playstation 4, which I love quite a bit. Plus, I get some games for my Mac via Steam. Apart from that... I'm looking forward to getting a Playstation 3 to replay some classics, as well as a gaming PC, but that's further in the future!
PREVIEWSworld: What video game started your passion for gaming?
Aleš Kot: Another World, maybe? I'm not 100% sure because I don't remember what my first game was...
PREVIEWSworld: What current release is taking up your free time?
Aleš Kot: God of War IV.
PREVIEWSworld: If you could create a comic out of any video game property, which one would you choose?
Aleš Kot: Bloodborne, so I'm already doing it! Silent Hill takes the second place.
PREVIEWSworld: If you could create a video game comic book crossover like Marvel vs. Capcom or Mortal Kombat vs. DC Universe, what two properties would you choose?
Aleš Kot: Trying to answer this question made me feel tired. I don't think I'd like to do that, but I remain open to the possibility should a sufficiently creatively interesting endeavor ever come along.
PREVIEWSworld: How is telling a story in a video game different that telling a story in a comic? How are they the same?
Aleš Kot: In comics, the reader has deep control over the flow of time and thus a large part of the storytelling experience. In games, the player gives up a large part of that control for the sake of deeper interactive immersion via identification with the character(s), situation, or both. In both, emotional engagement is largely key, followed by a sense of surprise and inviting tempo.
PREVIEWSworld: Who is your favorite character from a video game and why?
Aleš Kot: James Sunderland from Silent Hill 2. A complex character that recalls the best of Dostoevsky's fiction. So much about James becomes defined and understood only through the player's actions. The character exists within a sphere of true interactivity, and that interactivity is largely hidden in ways that inspire and open up imagination.