Diamond Select Toys Reveals The Predator Minimates
Sep 06, 2018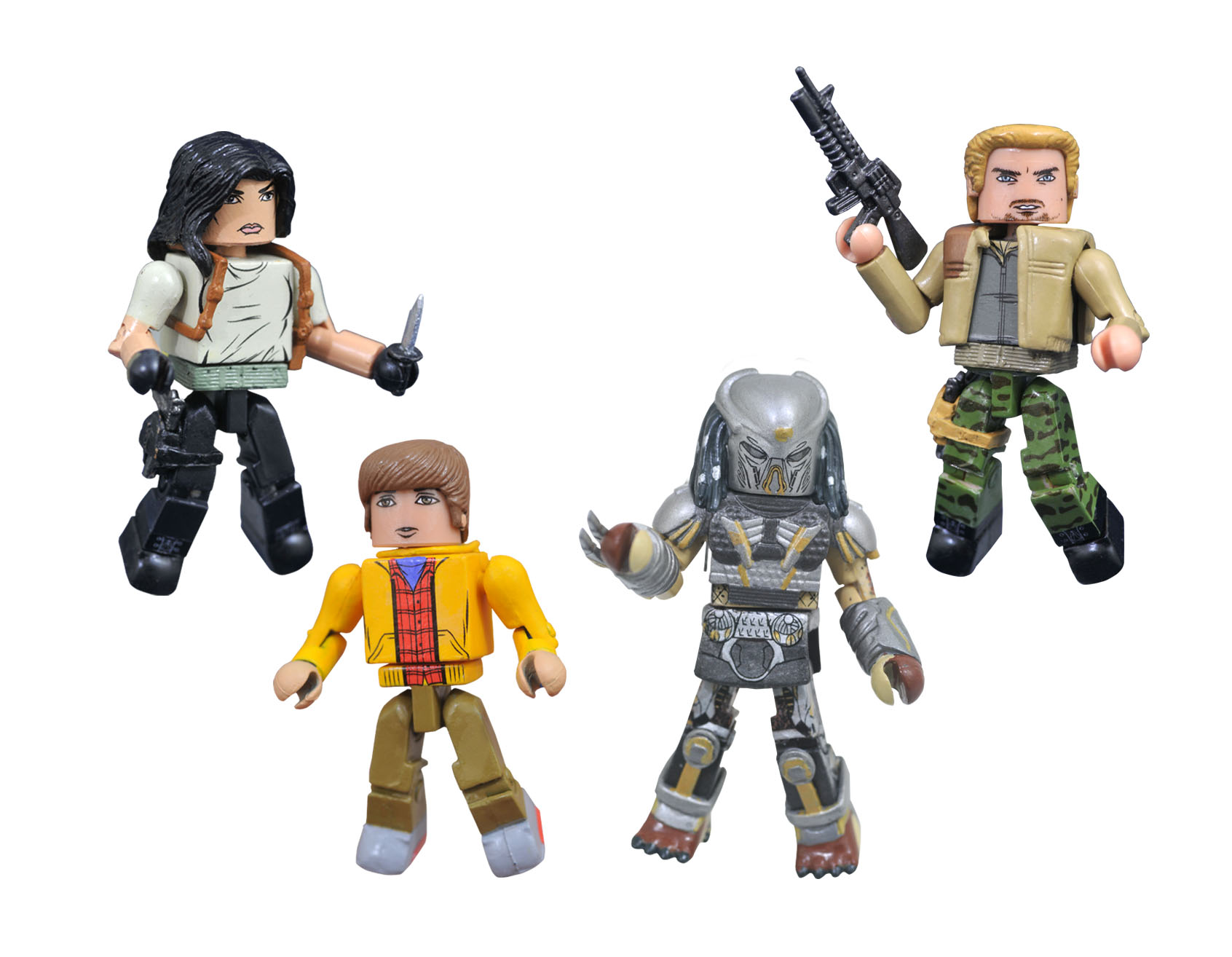 A week before The Predator arrives in theaters, Diamond Select Toys has revealed the first official image of their Minimates box set based on the movie.
The Predator is back, and it's all brand-new! Shane Black's new take on the Predator franchise is joining the Predator Minimates line, and this box set (FEB182298, $24.99) includes four figures from the upcoming film – Quinn McKenna, Rory McKenna, Casey Bracket and the Fugitive Predator! Each Minimates mini-figure stands approximately 2 inches tall with up to 14 points of articulation and features fully interchangeable parts and accessories. Packaged on a full-color blister card.
From the outer reaches of space to the small-town streets of suburbia, the hunt comes home in Shane Black's explosive reinvention of the Predator series. Now, the universe's most lethal hunters are stronger, smarter and deadlier than ever before, having genetically upgraded themselves with DNA from other species. When a young boy accidentally triggers their return to Earth, only a ragtag crew of ex-soldiers and a disgruntled science teacher can prevent the end of the human race.