Collector's Corner: Interview with Michael Farrah
Aug 20, 2018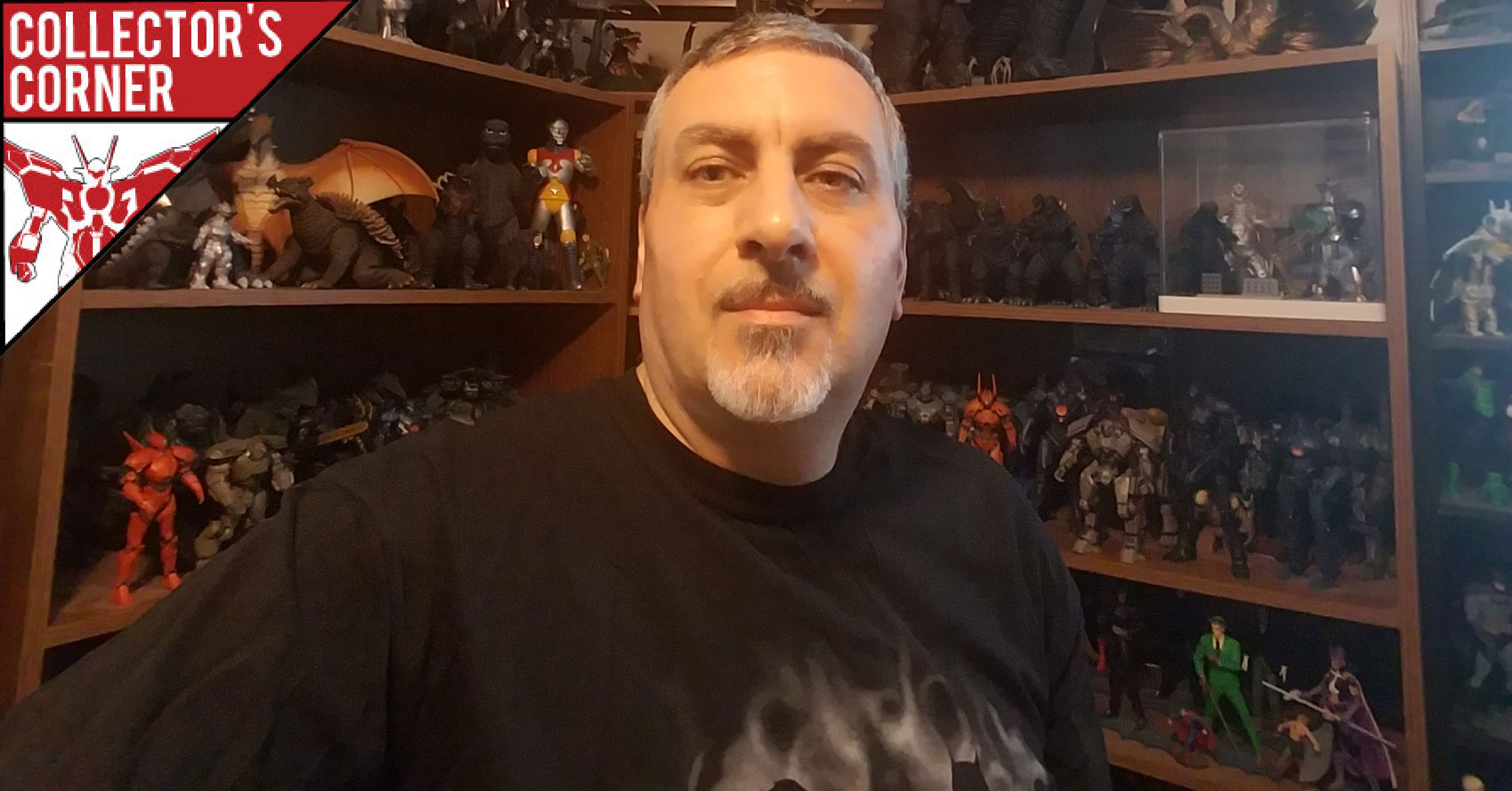 PREVIEWSworld ToyChest proudly introduces Collector's Corner! Here, we'll highlight anyone and everyone with a love of toys and collectibles. Whether it's a hardcore collector with no room on their display case or a veteran sculptor who makes a living in the industry, we'll talk to anyone who lives and breathes toys!
This week, we talk to Michael Farrah, a toy collector whose collection ranges from Green Lantern to Godzilla.
Check out how Michael started collecting and see some of his favorite pieces.
---
TELL US ABOUT YOURSELF:
I'm a fan of comics (mainly DC Comics/Green Lantern), scifi (Star Trek, Star Wars, etc.), monsters (Godzilla, Gamera, Kong, etc.), and have been since I was a child. I've been active as a fan and more via message boards, social media, and my websites, and I think I'm pretty knowledgeable about some of my favorite characters, at least so I've been told, and try to share that knowledge with fellow fans.
WHEN DID YOU START COLLECTING?
While I had some toys as a child, Mego DC Comics, ROM, and others, my adult collecting started around 1994. It was a comic book that actually got me back into it, Green Lantern #50 - Emerald Twilight Part 3, I had gotten "away" for comics/toys because I was an adult but realize my interest never went away and started reading and collecting again. At first I got figures from Trendmasters Godzilla line, Total Justice, Spawn (even though I really didn't follow the comic) among others. As time has gone along I've gotten into other lines Bandai Godzilla, NECA Pacific Rim & Godzilla, DC's Blackest Night line, I even have gotten some import figures/vinyls and even models like Gundams. As my expandable income has increased I got into statues and more expensive figures from X-Plus, not a lot but a handful. My interest in collecting also helped get me to start my websites Kaiju Battle and The Brightest Day.
WHAT SPURRED YOUR INTEREST IN COLLECTING?
I didn't have a ton of toys as a child, was in a single parent household do to my father passing away so that was part of it, but I was also just interested in the genre. I loved comics and really enjoyed watching monster movies especially those Thanksgiving day marathons where they would show the original King Kong, and Godzilla movies. Also loved that the toys were basically a three dimensional version of the characters that were on the page or screen.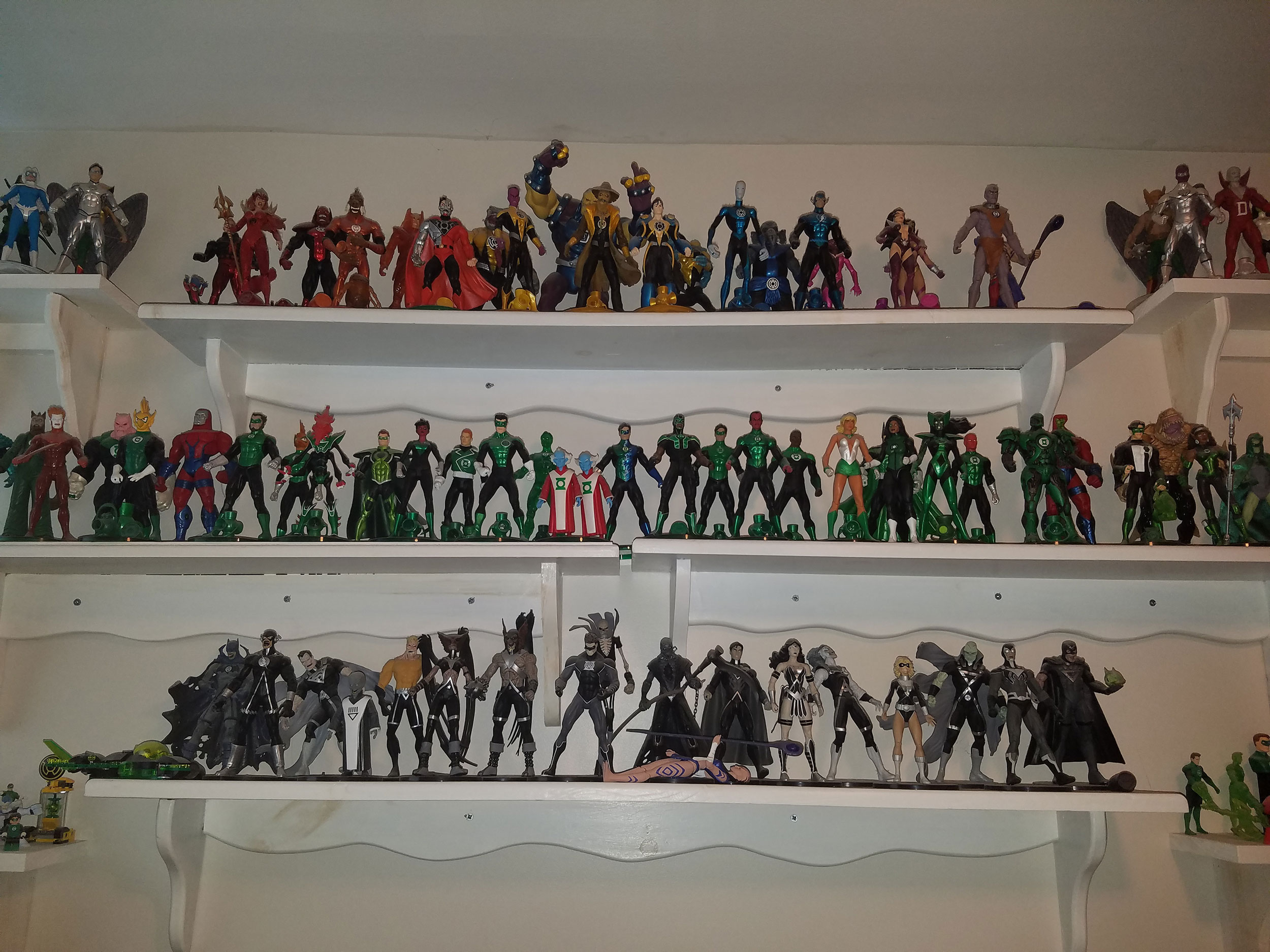 WHAT SPECIFIC LINES/FRANCHISES DO YOU COLLECT?
I collect figures I really like so I will collect some lines and some individual figures. I have almost all the Pacific Rim figures from NECA, Bandai, and Diamond, also the NECA Godzilla figures as well. I have nearly all DC Comics Green Lantern figure lines, Blackest Night as well as others. I also have nearly the entire run of Yuji Sakai Complete Works mini candy figures. I have random X-Plus, Bandai Godzilla and Gamera vinyls and the Diamond Godzilla banks, since they are basically vinyl figures.
DO YOU HAVE ANY FAVORITE PIECES?
That's a really hard question love them all cause I don't get a figure unless I like it to begin with but I would say the NECA Pacific Rim Otachi figures (both versions) they are awesome in both detail and size. Another favorite is the Far East Monsters Godzilla and King Ghidorah statues, just wish they would have done the whole Destroy All Monster set up they had planned. The mini figures are also a favorite because many aren't just a figure but a mini diorama. Another is the Jacks Pacific Giant Godzilla not so much because of the figure alone but the story behind it, got him at the Toys r Us in NYC and had to bring him back home on the train to Long Island. I put him on the seat next to me because the box was so big. The train was getting packed so when they came for my ticket I was expecting them to tell me to move him but instead the conductor looked at it and said "cool" and kept going.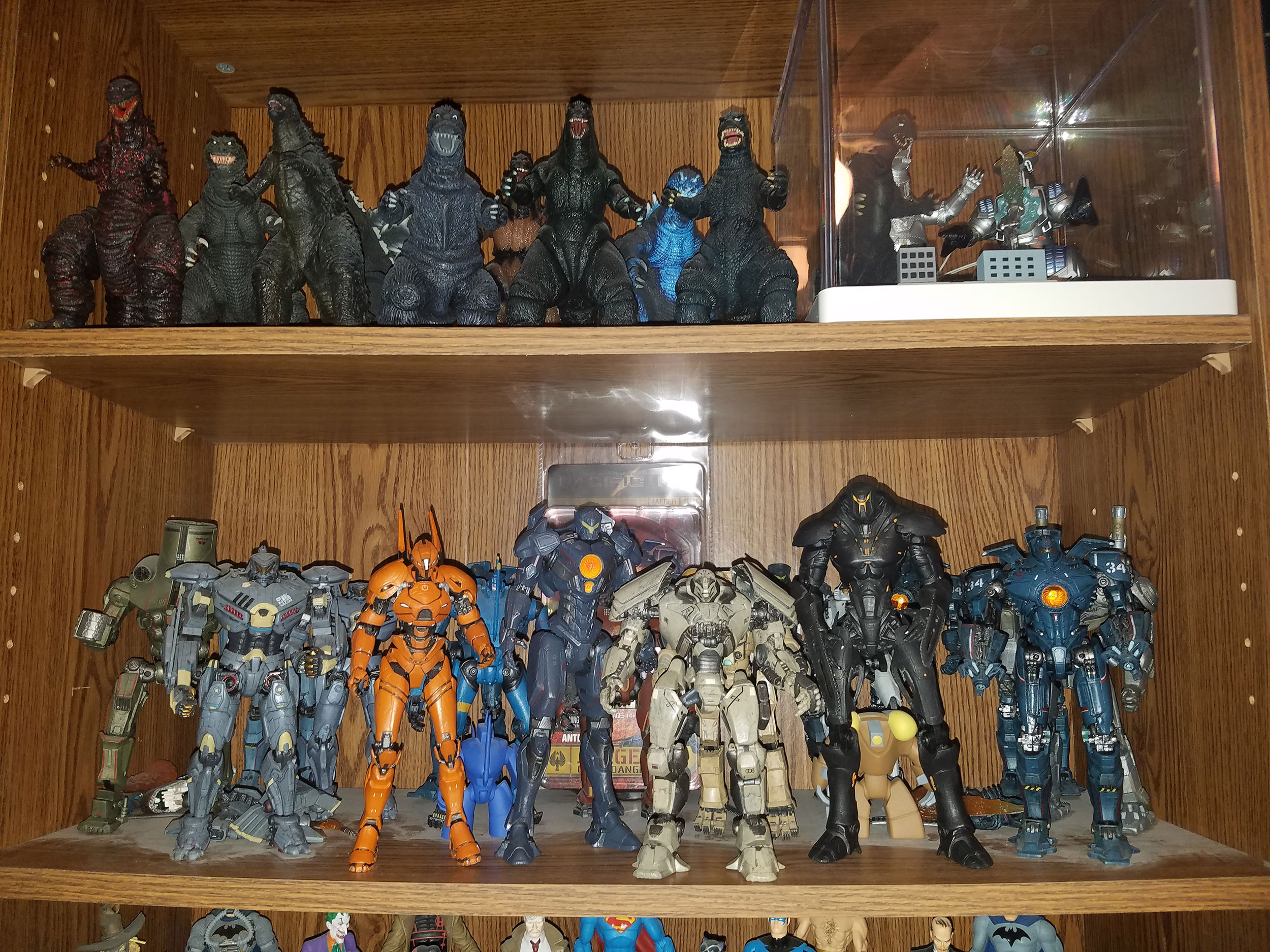 WHAT IS YOUR HOLY GRAIL COLLECTIBLE?
I've seen a black Mechagodzilla figure, Bandai Super Alloy figure I believe, would love to get that, also an X-Plus Gigantic Godzilla '62 or '54 would be up there too. Maybe a vinyl kit from Kaiyodo but I'm afraid it wouldn't come out very good. Oh and those Prime 1 Studio Green Lantern, Kong, or Gamera statues would love them.
WHAT IS YOUR ADVICE TO FELLOW TOY COLLECTORS?
My advice is collect what you like; you don't have to get a whole line unless it is something you truly want. Also sometimes bigger isn't better, like the mini figures I have they are awesome not overly expensive and you can get more of them. And don't be to influenced or pressured by others, or public opinion, talk you into or out of a figure, say something like a Diamond Godzilla bank vs an X-Plus Godzilla vinyl they are both great you just have to go with your heart and get which is right for you.
WHERE CAN PEOPLE FIND YOU ONLINE?
I'm on social media with my personal Facebook and Twitter pages, as well as my websites Kaiju Battle (www.kaijubattle.net) and The Brightest Day (www.thebrightestday.net) and their Facebook and Twitter pages.