DC Collectibles' Aquaman Statues Are Now Available to Pre-Order
Aug 15, 2018
Based on the Aquaman movie coming from Warner Bros. on December 21, DC Collectibles solicits three new statues! These highly detailed statues are carefully crafted to match the likenesses of the characters from the film. From the prince of Atlantis to the fiercest foe of the deep, these statues capture all the action and thrills from the big screen.
These highly detailed polyresin statues are 1/6 scale. Head to your
local comic shop
now to pre-order these three statues!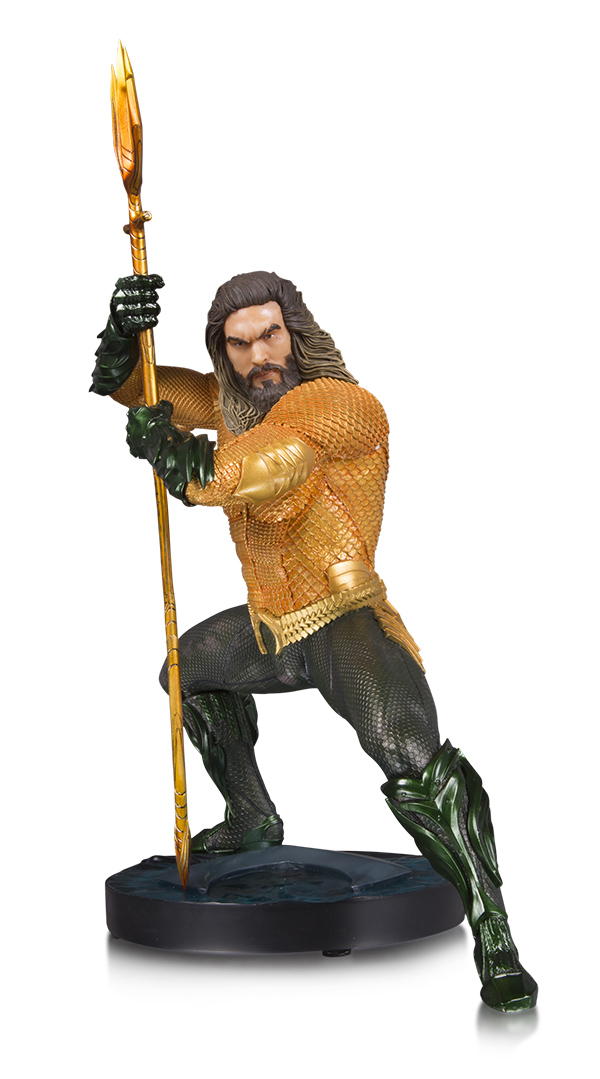 AQUAMAN MOVIE: AQUAMAN STATUE (JUN188982, $165.00)
He's the prince of Atlantis, possesses superhuman strength and is a founding member of the Justice League. This fall, he's coming on land to grace the silver screen. This polyresin statue of Aquaman shows him ready for any challenge and is highly detailed to resemble his big-screen portrayer, Jason Momoa.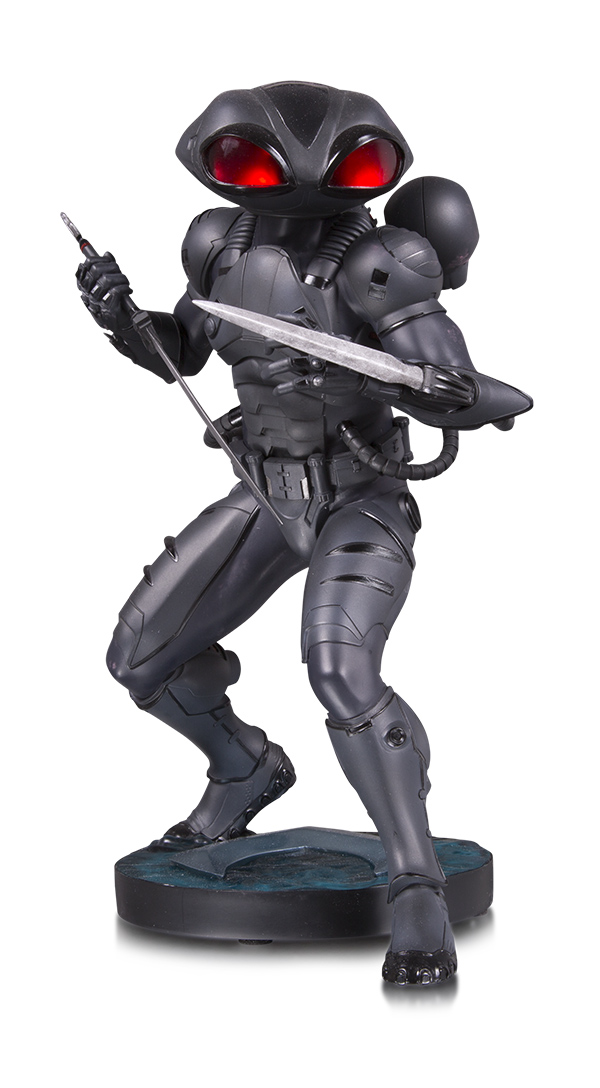 AQUAMAN MOVIE: BLACK MANTA STATUE (JUN188983, $165.00)
Although he lacks the ability to breathe underwater, the suit more than makes up for it. Black Manta is heavily armed with swords, guns and optic laser blasts-that's a deadly arsenal for any villain, let alone one as strategic and technologically savvy as Black Manta.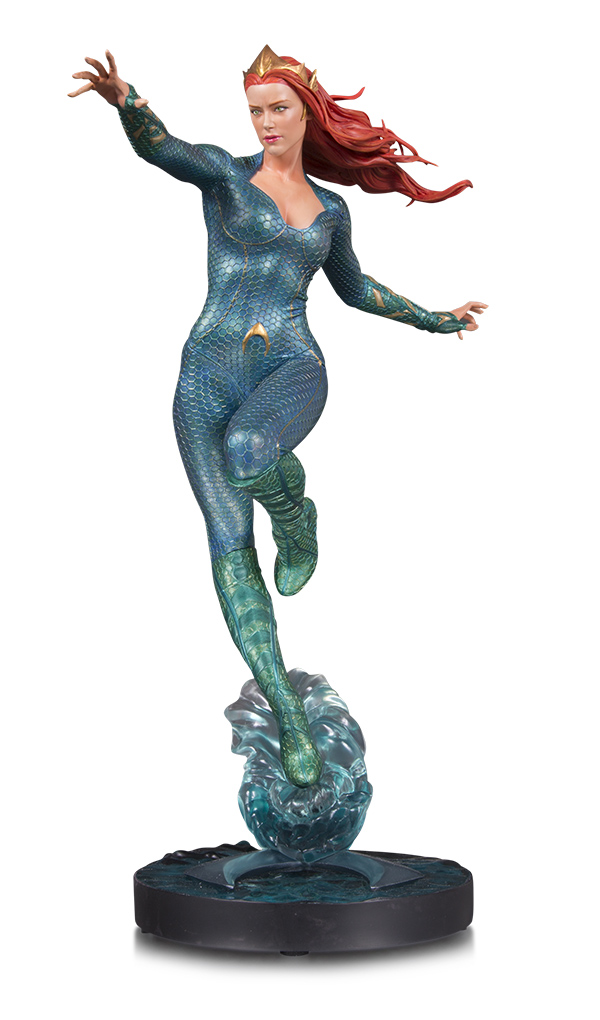 AQUAMAN MOVIE: MERA STATUE (JUN188984, $165.00)
Mera debuted in the Silver Age of comics and is now headed to the silver screen, portrayed with equal parts elegance and toughness by Amber Heard. Known for her superhuman strength and her ability to shape and control water, this sculpture evokes both the power and dynamic grace of Mera as she emerges from the sea, ready to defeat anything the surface or oceans would put in her way.