Manga Monthly: Wind Down With Wild Manga
Aug 11, 2018
Welcome back to Manga Monthly, your look at the hottest new manga heading your way in the August PREVIEWS catalog! If you're worn down from a season full of conventions and other summer fun, never fear – this month's lineup contains a bunch of great series for you to wind down with. Be sure to preorder your favorites at your local comic shop!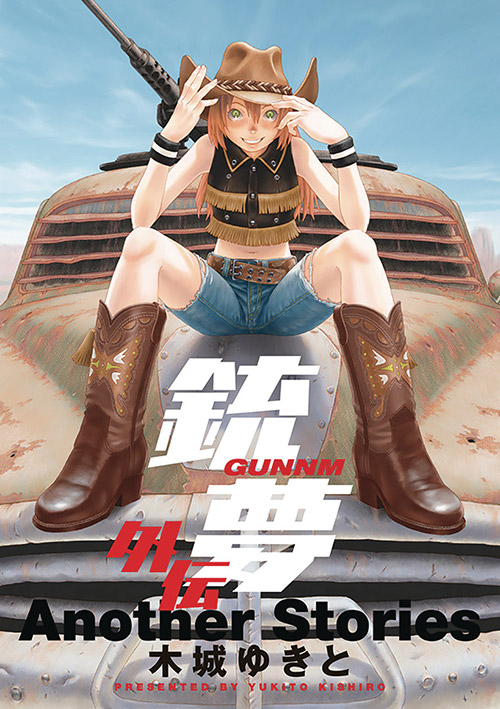 Battle Angel Alita will get its time in the limelight later this year with the arrival of the live-action adaptation to be directed by Robert Rodriguez. But before then, you'll be able to expand your knowledge of this legendary series with the release of Battle Angel Alita: Holy Night & Other Stories (AUG182520), thanks to the folks at Kodansha! This deluxe collector's hardcover includes four short stories never before published in English, plus special bonus material! These stories were originally released by series creator Yukito Kishiro between 1997 and 2006 and are finally coming out in English – meaning you can complete your Alita collection after all this time.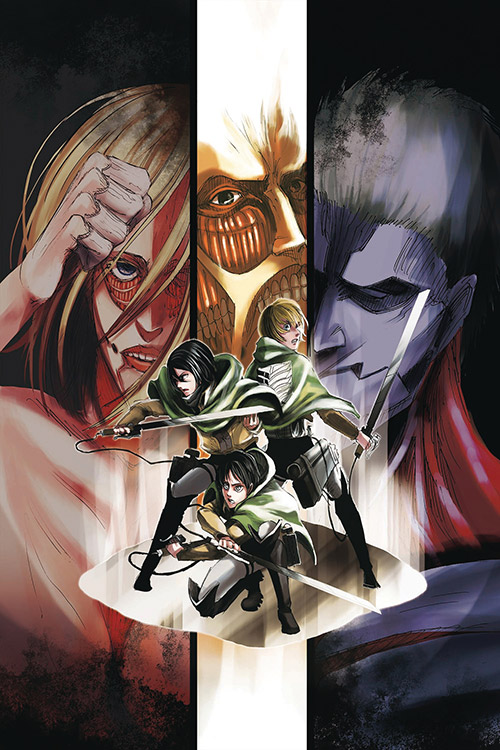 Do you like the Attack on Titan anime but aren't sure where to start on the manga? Kodansha has you covered with their television season-focused manga sets, and the latest, Attack on Titan Season Three (AUG182519) will help you keep up the pace! After helping the Garrison to victory, retaking Trost District from the Titans, Eren awakens in a prison cell. He may be a hero to the common people, but among the leaders of humanity, fear of Eren's mysterious powers threatens his continued survival. It's only the insistence of the tenacious and pragmatic Erwin Smith, leader of the Survey Corps, that wins Eren a chance: Prove himself outside the Walls, and bring the evidence from his family home back from Titan territory, and the rest of the military will let him live. But soon after the Corps passes through the gate, a new and terrible threat appears, one that Erwin may know more about than he's letting on. Includes volumes 13-17, plus an exclusive book of Attack on Titan short stories never published in English!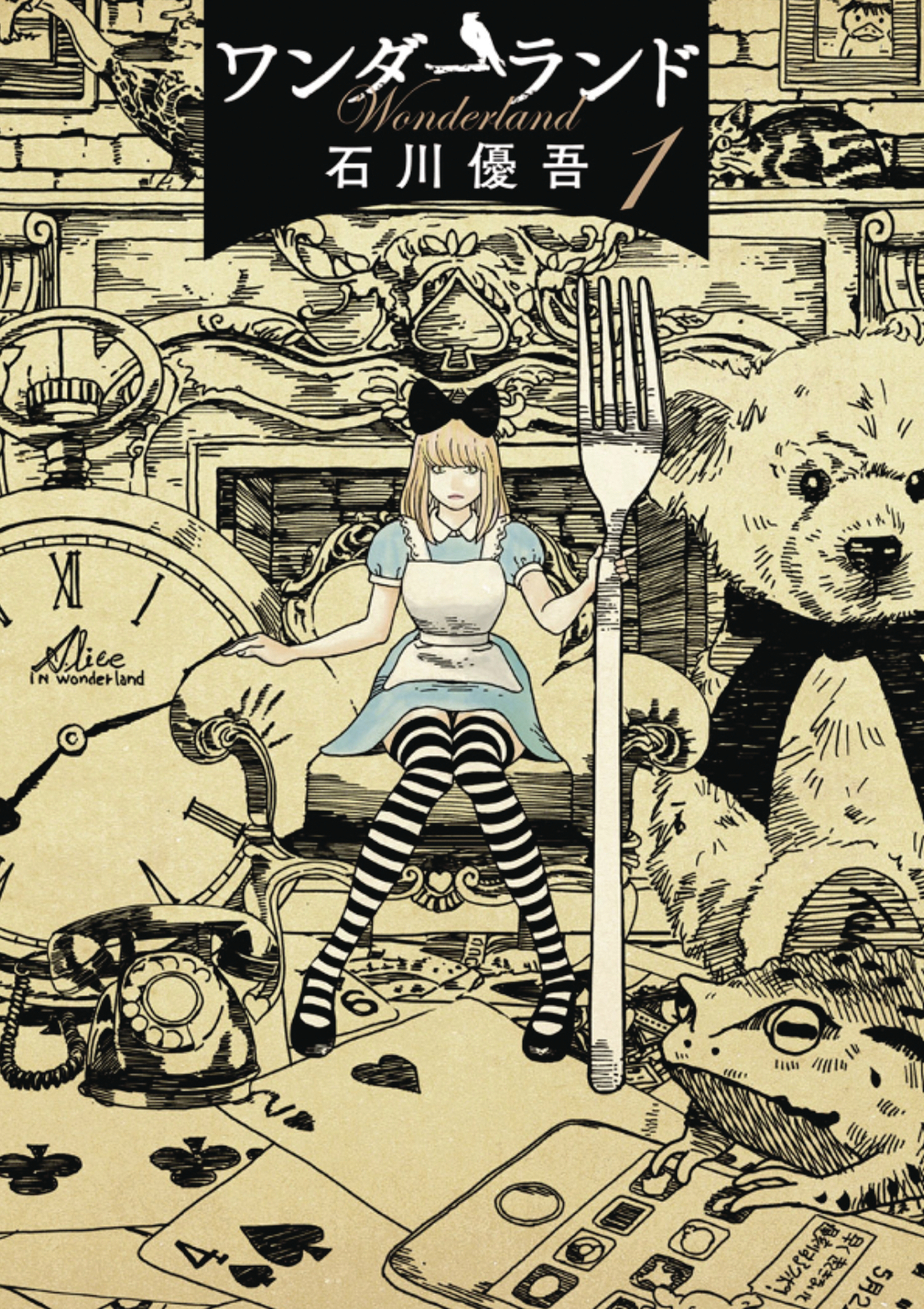 While Attack on Titan allows humans to get big, Seven Seas Entertainment is going in the opposite direction with the first volume of Wonderland (AUG182559). This horror series looks at what might happen when humans shrink down – like something out of Alice in Wonderland – and must adapt to this new and frightening world! When humans en masse shrink down to a tiny size, a girl named Alice and her pup Poco find themselves struggling to survive. Surrounded by strange yet familiar sights, they work to make a new life. That's easier said than done, however, in a world that's bigger - and more dangerous - than ever.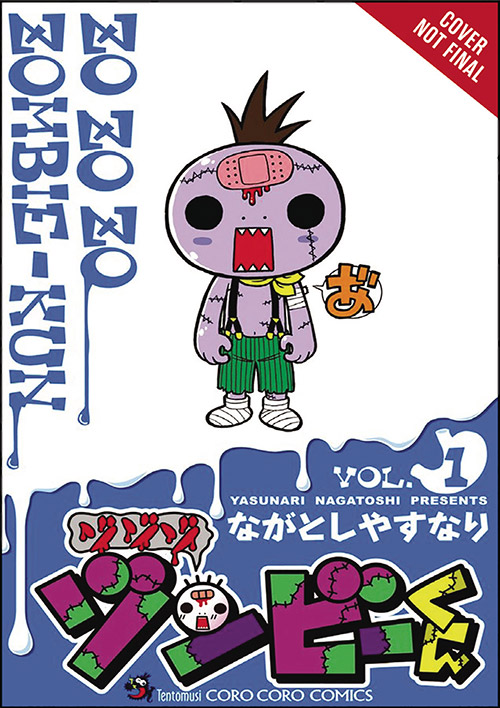 Just in time for Halloween, you'll be able to pick up the cute zombie antics of Zo Zo Zombie (AUG182492), being published by JY! Zombie-kun isn't your average kid, and while being a zombie-boy might not at first seem like an ideal lifestyle, you'd be amazed by what this little guy is capable of. A laugh-out-loud comedy sure to have boys and girls alike rocking in their chairs!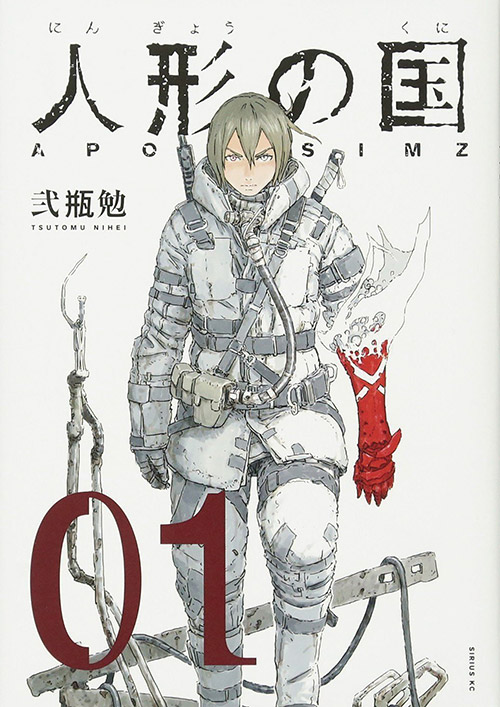 A new science-fiction epic from Tsutomo Nihei, the mind behind Knights of Sidonia, is headed your way thanks to the folks at Vertical Comics – APOSIMZ (AUG182572)! The 200,000 kilometer diameter artificial celestial body of APOSIMZ: most of its volume is its core space, which is covered by a superstructural shell. Fifty centuries ago, the people who lost a war against the core lost their right to reside legitimately in APOSIMZ, and were left behind on the extremely cold surface. They face the spreading Frame disease. And aggressive automatons which appear frequently on the ruins level. Yet even so, somehow people survive. This series is being introduced in the 2018 Halloween ComicFest Sampler for those interested in getting a taste before picking up the first volume!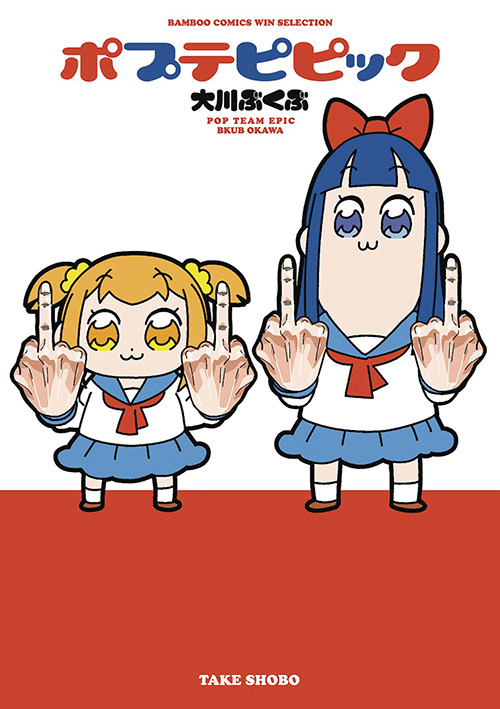 The cute but rowdy antics of Pipimi and Popuko have garnered a cult audience worldwide, and now you'll be able to pick up the first manga volume of Pop Team Epic (AUG182574) from Vertical Comics! This four-panel series is full of laughs, but don't be fooled by the cute appearance of its protagonists… they're forces to be reckoned with!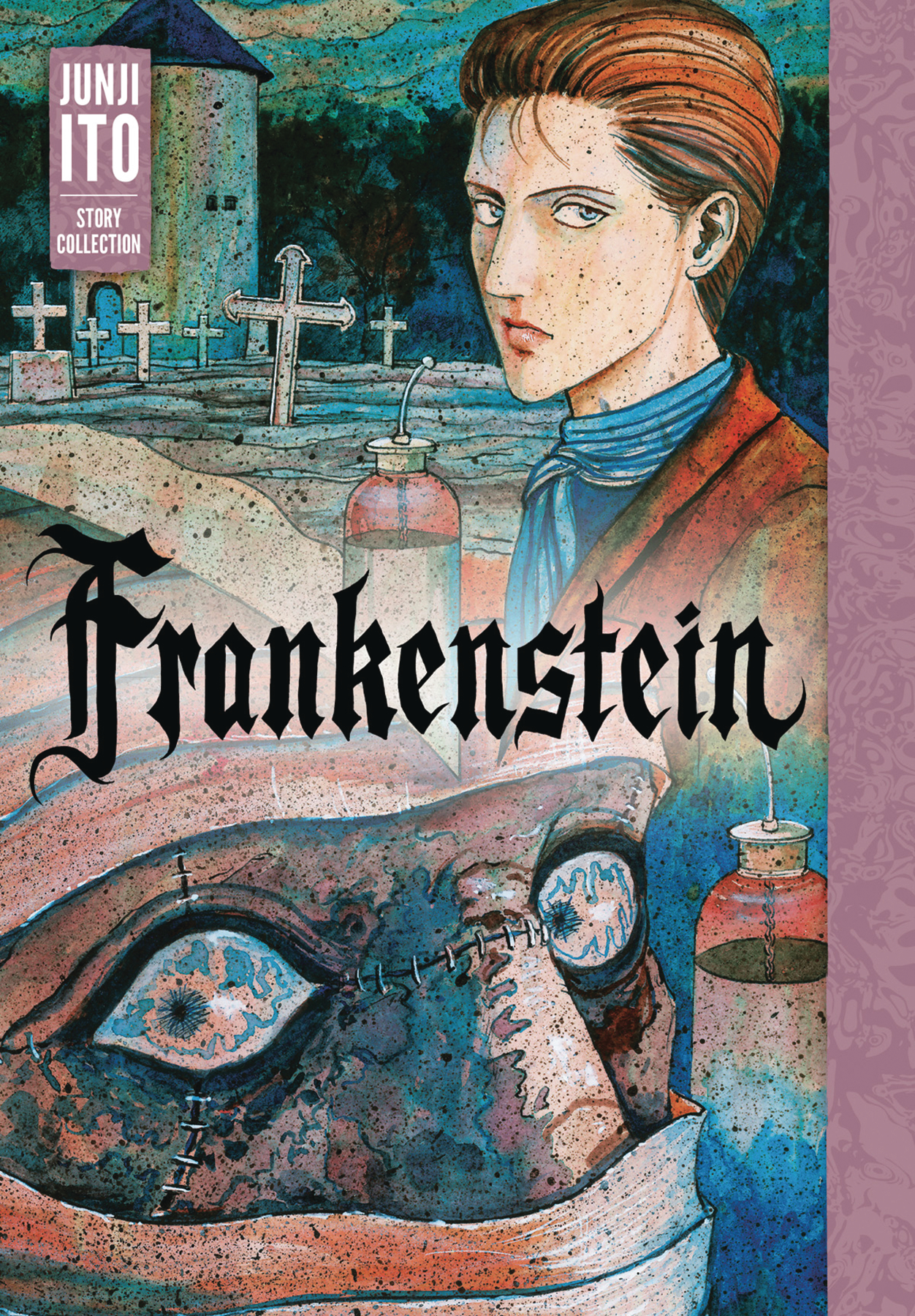 Junji Ito has long been considered the master of horror manga, and now he's taking on one of the most legendary horror stories of all time in Frankenstein: Junji Ito Story Collection (AUG182424) from Viz Media! Ito bends all his skill into bringing the anguished and solitary monster-and the fouler beast who created him-to life with the brilliantly detailed chiaroscuro he is known for. Also included are six tales of Oshikiri-a high school student who lives in a decaying mansion connected to a haunted parallel world. Uncanny doppelgangers, unfortunately murdered friends, and a whole lot more are in store for him.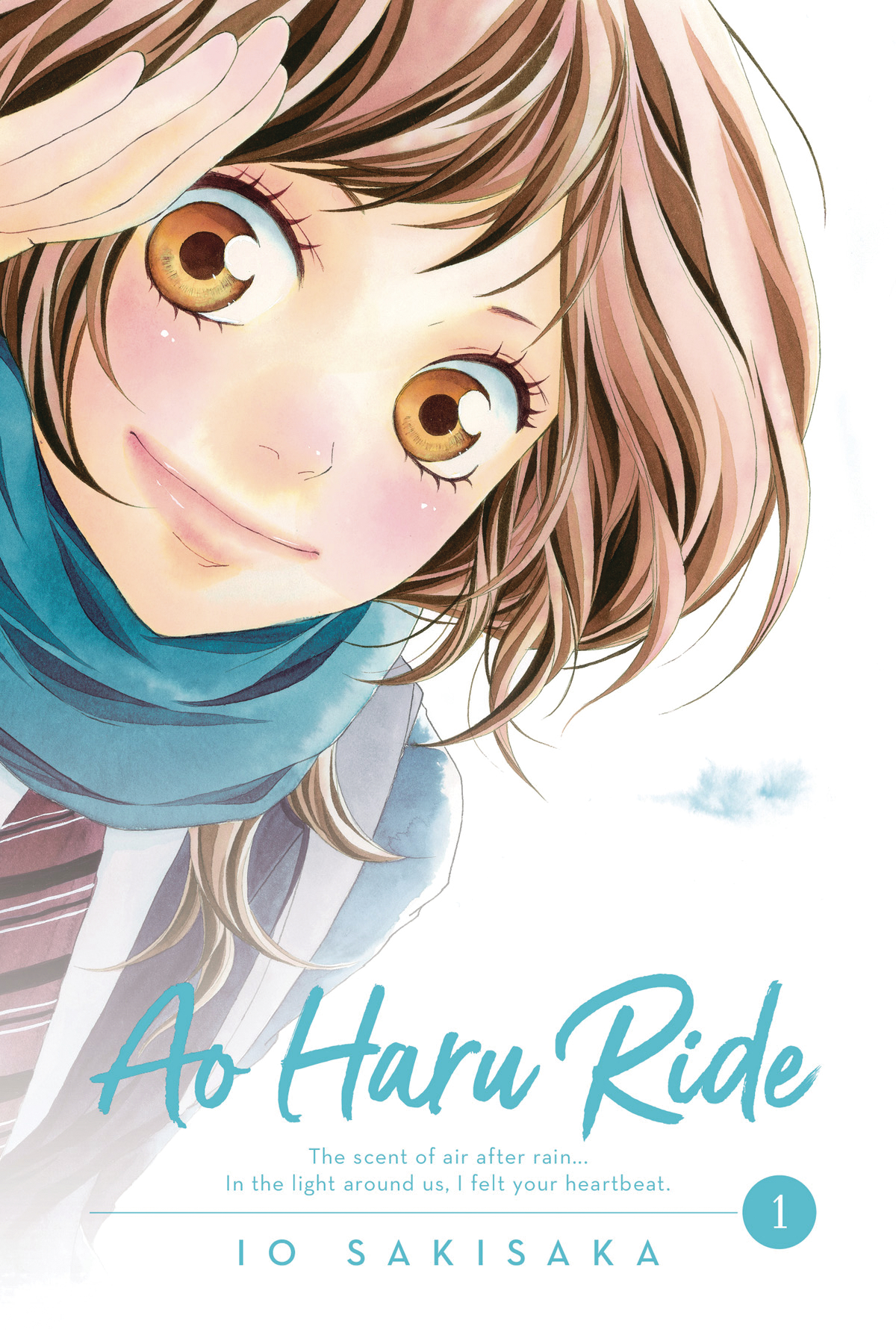 For something slightly less grotesque, Viz will also soon be shipping Ao Haru Ride (AUG182439)! Futaba Yoshioka thought all boys were loud and obnoxious until she met Kou Tanaka in junior high. But as soon as she realized she really liked him, he had already moved away because of family issues. Now in high school, she meets Kou again, but is he still the same boy she fell in love with?
That wraps it up for this month, but be sure to stay tuned to this space for more Manga Monthly – and don't forget, this just scratches the surface of the great series available. For more, pick up your own copy of the August PREVIEWS and get reading!