First DC Essentials Action Figures Coming July 25
Jul 23, 2018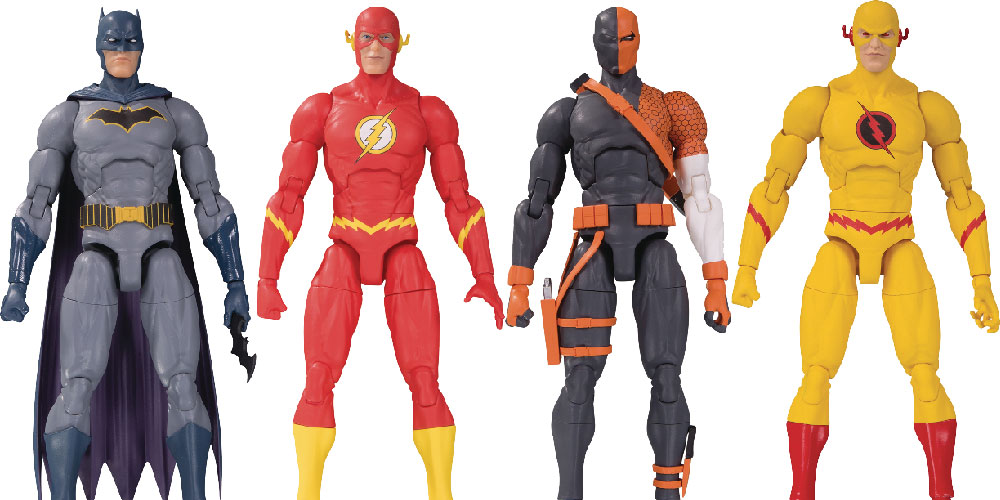 DC Collectibles' first wave of DC Essentials action figures arrive at comic shops July 25!
The 6.75 inch action figures depict Batman (DEC170421, $26.00), Deathstroke (DEC170422, $26.00), Flash (DEC170423, $26.00) and Reverse Flash (DEC170424, $26.00).
The figures are designed by DC Comics artist Jason Fabok.
"These designs will embody the core of each character and will attract both our most dedicated fans and those just starting out with their collections," said Jim Fletcher, executive creative director, DC Collectibles. "We're thrilled to deliver these figures at the larger 6.75'' scale and can't wait for fans to see the new moveability that allows for more intricate poses.
Check out the photos below!