Gamora ARTFX+ Statue Now Available to Pre-Order
Jul 17, 2018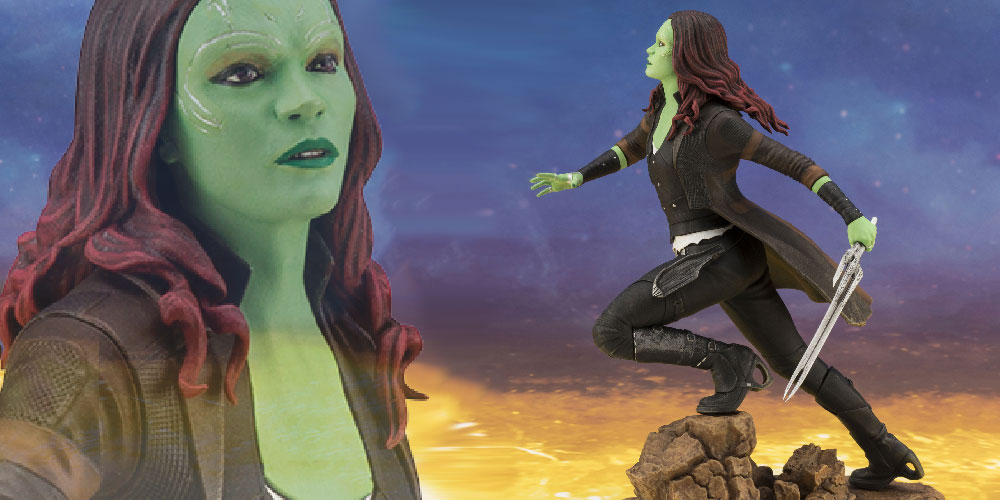 Where is Gamora?
Who is Gamora?
Why is Gamora?
Kotobukiya's Gamora ARTFX+ statue from Avengers: Infinity War is now available to pre-order at your local comic shop!
Sculpted in 1:10 scale, Gamora (JUN188034, $99.99) was created from the actual source files from Marvel studios and features all the details found in the cinematic counterpart, down to the distinct styling of her outfit and weapon! As with all Marvel ARTFX+ releases Gamora will be shelf ready, only taking minutes to assemble out of the packaging.
Gamora arrives at comic shops February 27, 2019. Also, look for Kotobukiya's Thanos ARTFX+ statue in comic shops December 26, 2018.
See the photos below of Gamora!