Our First Look Inside Howard and Ellis' 'Cemetery Beach'
Jul 09, 2018
Over on his official Twitter account, Trees artist Jason Howard shared a full-color page from his upcoming Image Comics project with writer Warren Ellis. The book is called Cemetery Beach, and Ellis has implied that it "might be the most relentless action book" he's ever written.
Check out the page shared by Howard below.
Sneak look at the first page of Cemetery Beach. Shhhh, don't tell @warrenellis or @ImageComics pic.twitter.com/Vl717DsqZb

— Jason Howard (@theJasonHoward) June 28, 2018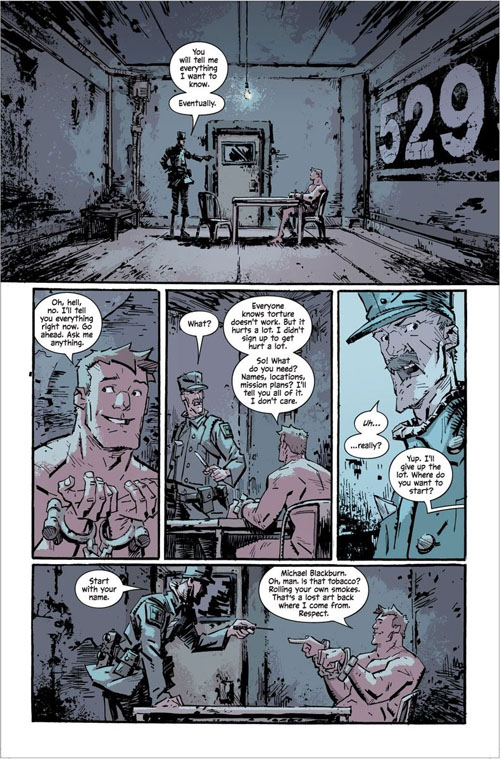 Somewhat in response, Ellis decided to provide some black-and-whites of the upcoming action comic via his newsletter (below).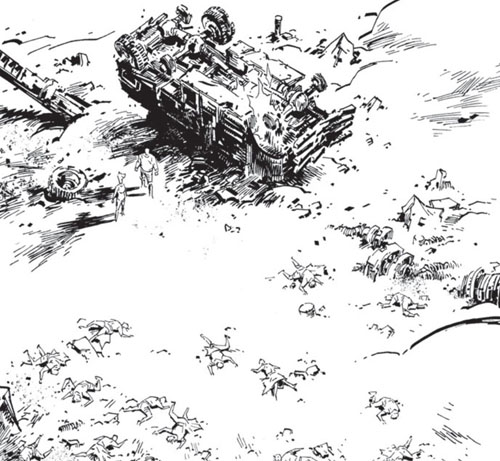 From Orbital Operations, the Warren Ellis newsletter:
Inked panel from issue six of CEMETERY BEACH by artist Jason Howard. CEMETERY BEACH issue 1 is out on September 12. The whole serial will be in the can by then.
Jason was recently very bad and leaked the first page of issue 1.
This is the second collaboration between Ellis and Howard. Their previous title, Trees, is actively being developed for television.
As for Cemetery Beach (JUL180123), it arrives in local comic shops on September 12, 2018, and is available to pre-order from your LCS today.