Seeds Of Sickness Planted At Dark Horse
Jul 15, 2018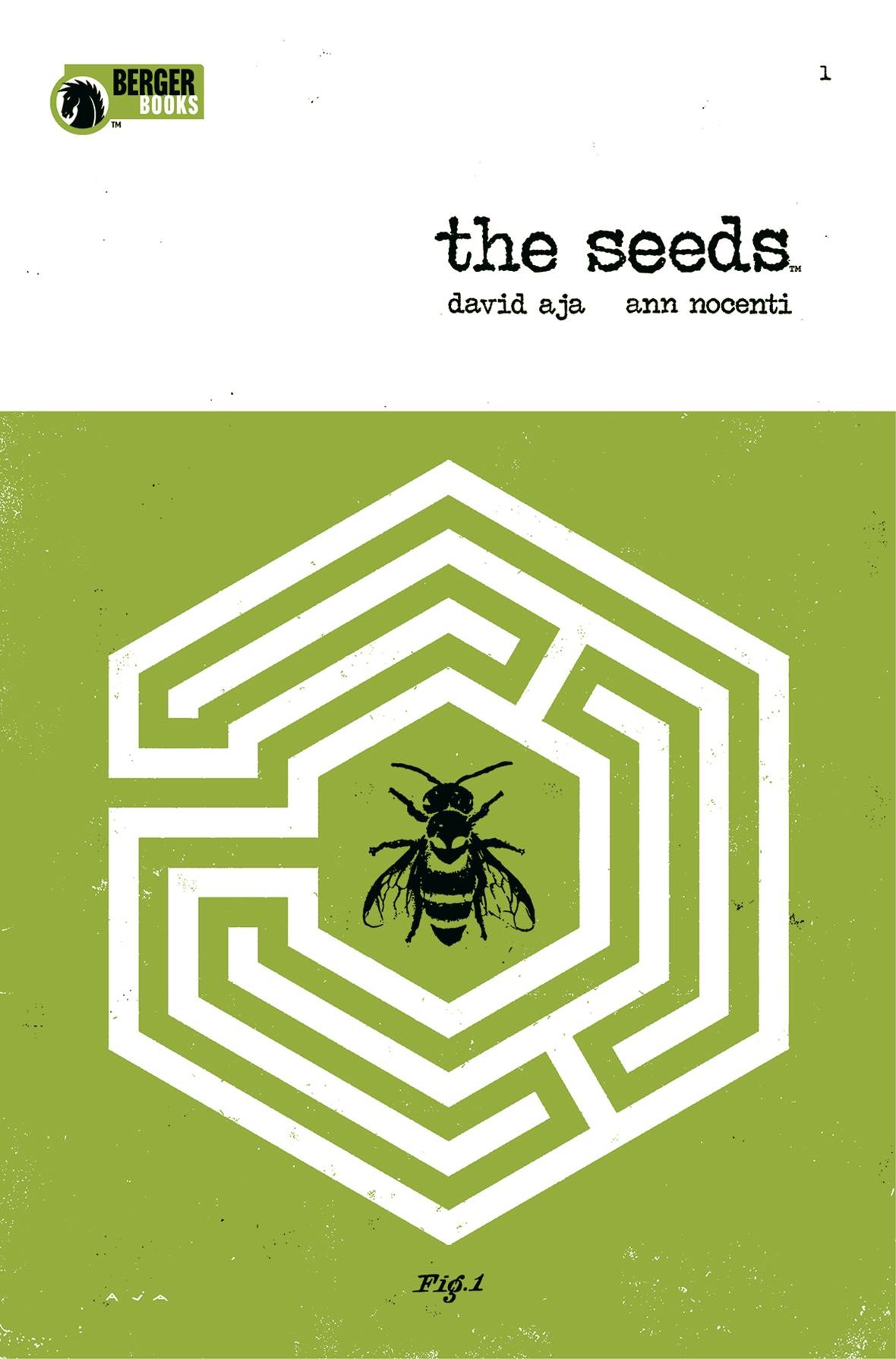 by Vince Brusio
Do you dread the future, and think that those in power will use the tools of government to usher in a future akin to The Handmaids Tale? Well, what if that outlook on your life is worse, and it looks something like The Seeds from Dark Horse Comics? What if the country divides itself along the lines of those who live under the scrutiny of drones, and those reserve the right to still eat meat? Dystopian fiction on lithium awaits the reader in Ann Nocenti and David Aja's new series from Dark Horse Comics, and we've got the scoop in this PREVIEWSworld Exclusive interview.
The Seeds #1 (JUN18029) is in comic shops August 1.
**********
Vince Brusio: Would you describe The Seeds #1 (JUN180299) as horror, sci-fi, or a noxious amalgam of the two?
Ann Nocenti: I didn't write the script thinking in terms of genre, but yes, perhaps it ended up as a meld of a few. It was David's idea to set our story in the near future so I guess that makes it sci-fi. The story is from a journalist's POV, so it feels a bit like a documentary of sorts, with the voyeuristic point of view of an unreliable journalist. It has elements of horror in that I think most people have a sense of unease about the future of the planet.
David is choreographing to story in chapters, and each chapter feels like a different genre, which is something he can explain better than I.
David Aja: I wouldn't describe The Seeds as either horror or sci-fi. The story is fiction, but not science fiction, and fiction has its own time and place just like in The Seeds. My approach has been to try to do some kind of photographic journalist report of that parallel reality.
Fiction is based on reality, and I think that reality is where you can find way more horror than in any other place. But you also find love, joy, drugs, tender, lies, ugliness, beauty, etc.
I try not to explain my work or talk about it before people read the story. My view is that everyone interprets stuff in a different and personal way, which is as valid as my own point of view. If I explain or tell too much before people have the chance to read the story, I could accidentally force people to limit their minds to what I imagine.
Vince Brusio: Who are the main characters in the story, and what type of drama consumes their daily activities?
Ann Nocenti: Race is hiding in the no-drone-zone, collecting seeds in anticipation of an imminent extinction event. He falls for Lola, a tech-addicted girl. Lola gives up her tech and crosses into the zone to be with him. There is a farmer, who is inspired by my dairy farmer grandfather. He begins to wonder if his animals mind terribly that he kills and eats them. His friend, a beekeeper, is curious about why her bees keep swarming and leaving. Astra is the ambitious journalist who becomes obsessed by what is going on over the wall in the tech-free zone, and chases down these stories.
Vince Brusio: Tell us about your passion for this project. Why did you commit to it? Why do you believe in it?
Ann Nocenti: I was raised in the 1960s, under the shroud of the threat of nuclear meltdown. In the 1980s, John Romita Jr. and I put a kid in the Daredevil comic who was like a hyper-sensitive tuning fork, fearful of end times. But what he was really fearful of was his Dad's explosive temper. I find that again, now, 30 years later, there is another creeping terror, that of how we're all participating in killing our own planet, and that in America, we have what seem to be unstable, explosive people running the show. Also, I was also raised pre-Internet, back when you went off on your bike and no one could track or find you. Now I'm in love with my sleek pretty phone and get sucked down so many enticing rabbit holes I sometimes forget to look up and out at the real world. So, our story is set after an anti-tech revolution, and the Neo-Luddites won, and were given a "reservation"… really barren land, but a no-drone-zone, free of Internet, free of cellphones, free of surveillance. Or so they think.
And then of course I'm committed to this project because I've wanted to work with David Aja again (we did a short Daredevil comic story together), and Karen Berger is the best kind of editor — she's got her iron fist tucked inside a velvet glove — so the three of us making a comic together is a dream.
**********
Vince Brusio writes about comics, and writes comics. He is the long-serving Editor of PREVIEWSworld.com, the creator of PUSSYCATS, and encourages everyone to keep the faith...and keep reading comics.