Diamond Select Toys July PREVIEWS Roundup
Jul 01, 2018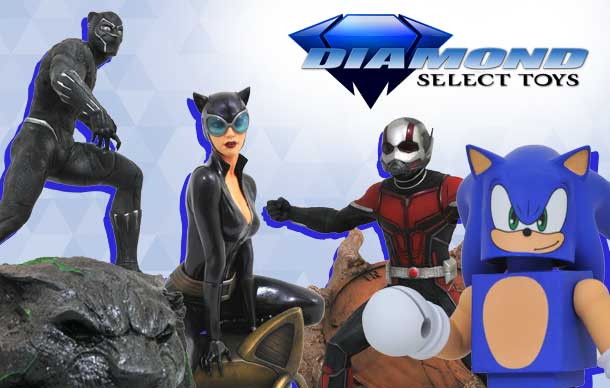 Diamond Select Toys is offering tons of new exciting releases in the July PREVIEWS catalog.
From new Marvel Gallery statues from Black Panther and the upcoming Ant-Man and the Wasp to DST's first Sonic The Hedgehog products, check out everything they're offering below.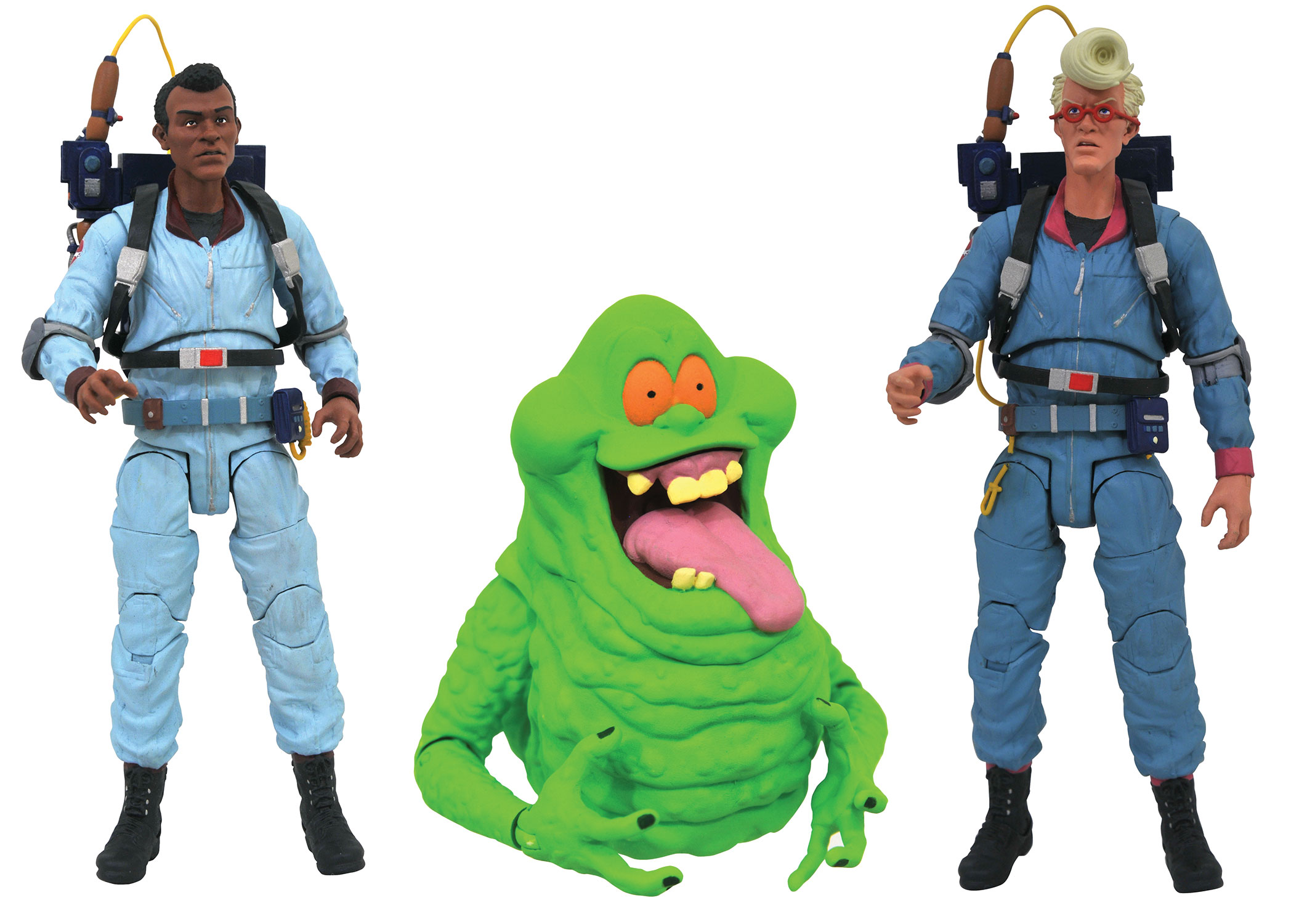 GHOSTBUSTERS SELECT AF SERIES 9 ASST (JUL182490, $24.99)
It's time to get real! The Ghostbusters get animated in the newest assortment of Select action figures from Diamond Select Toys, with figures based on the classic Real Ghostbusters cartoon! Egon, Winston and Slimer make up the assortment, with the two 'Busters wearing their color-coded jumpsuits and packing cartoon-accurate gear, and Slimer coming with a support stand and three interchangeable faces! Plus, each figure includes pieces to build a larger diorama - collect all 15 figures in Series 6-10 to construct the firehouse headquarters' sign front doors!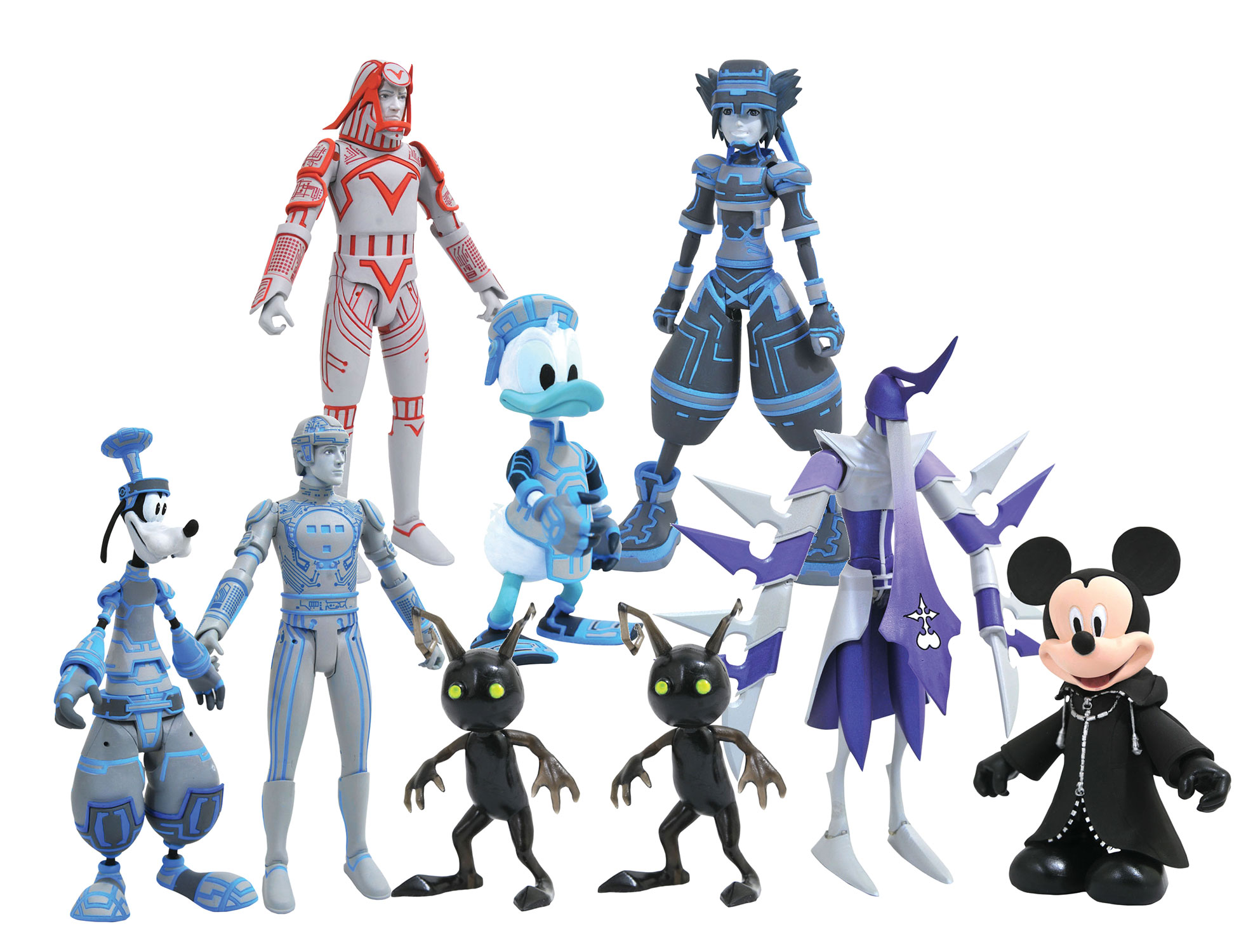 KINGDOM HEARTS SELECT SERIES 3 FIGURE ASST (JUL182491, $149.94)
Are you ready to play Space Paranoids? The Kingdom Hearts Select action figure line travels to the video game universe of Space Paranoids, where everyone gets a high-tech makeover! This assortment of multi-character figure sets includes Black Coat Mickey Mouse with a Shadow Assassin and a Shadow, Space Paranoids Goofy and Tron with a Shadow, and Space Paranoids Sora (with Photon Debugger) and Donald with Sark! Each figure features multiple points of articulation and is sculpted in a 1/10th scale, and comes packaged in display-ready Select packaging with side-panel artwork for shelf reference.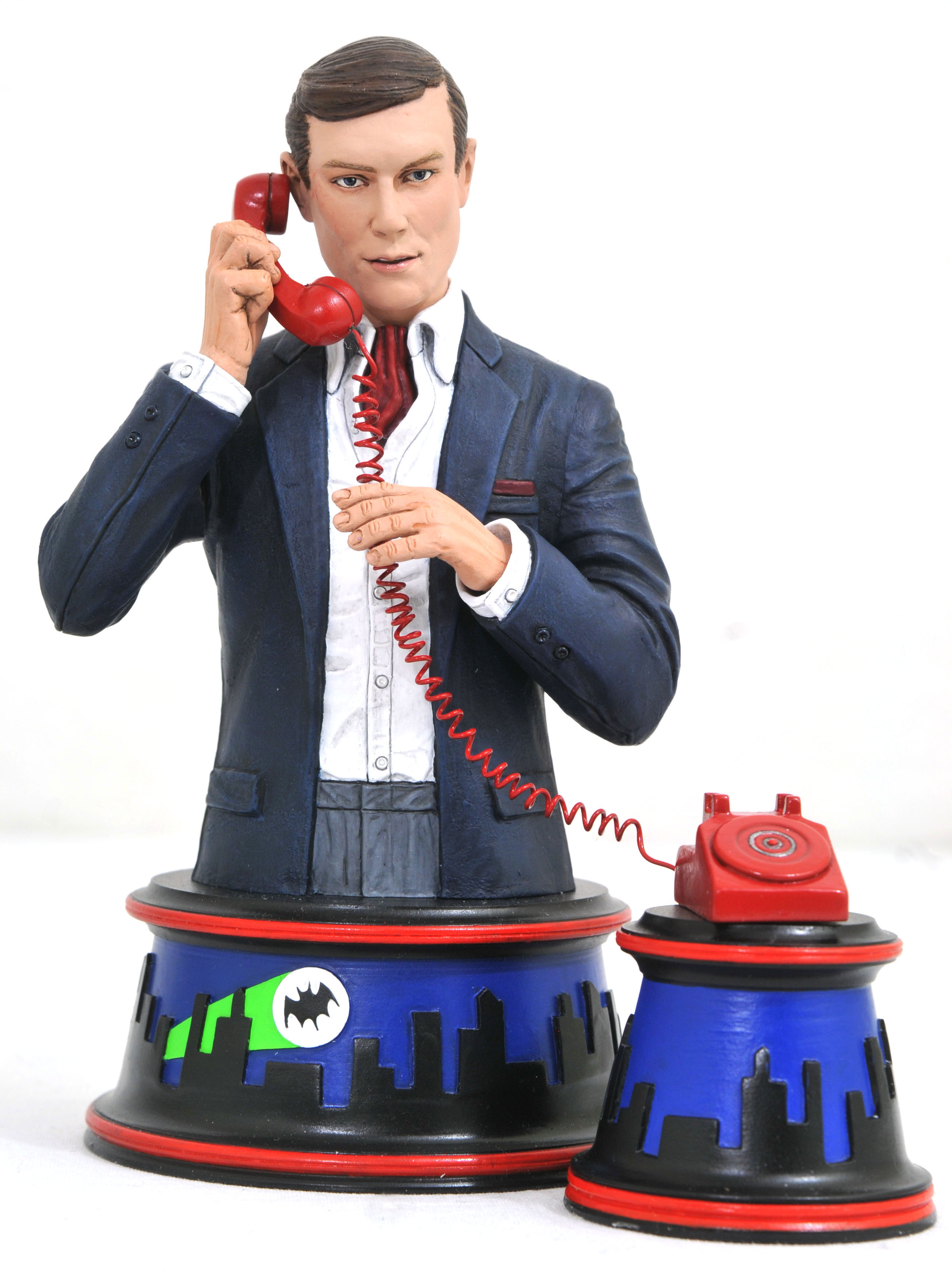 BATMAN 1966 BRUCE WAYNE BUST (JUL182492, $59.99)
Gotham City needs Batman and Robin! Quick, to the Bat-Poles! DST's colorful line of resin busts based on the Batman Classic TV Series continues with the first-ever bust of Adam West as Bruce Wayne, a.k.a. Batman! In his civilian guise, this 6-inch bust of the Gotham City philanthropist is posed atop a pedestal base inspired by the show's animated opening sequence, and comes with the Bat-phone, which sits on a tiny pedestal of its own! Limited to only 1,966 pieces, this hand-numbered resin bust comes with a certificate of authenticity in a hand-numbered, full-color box.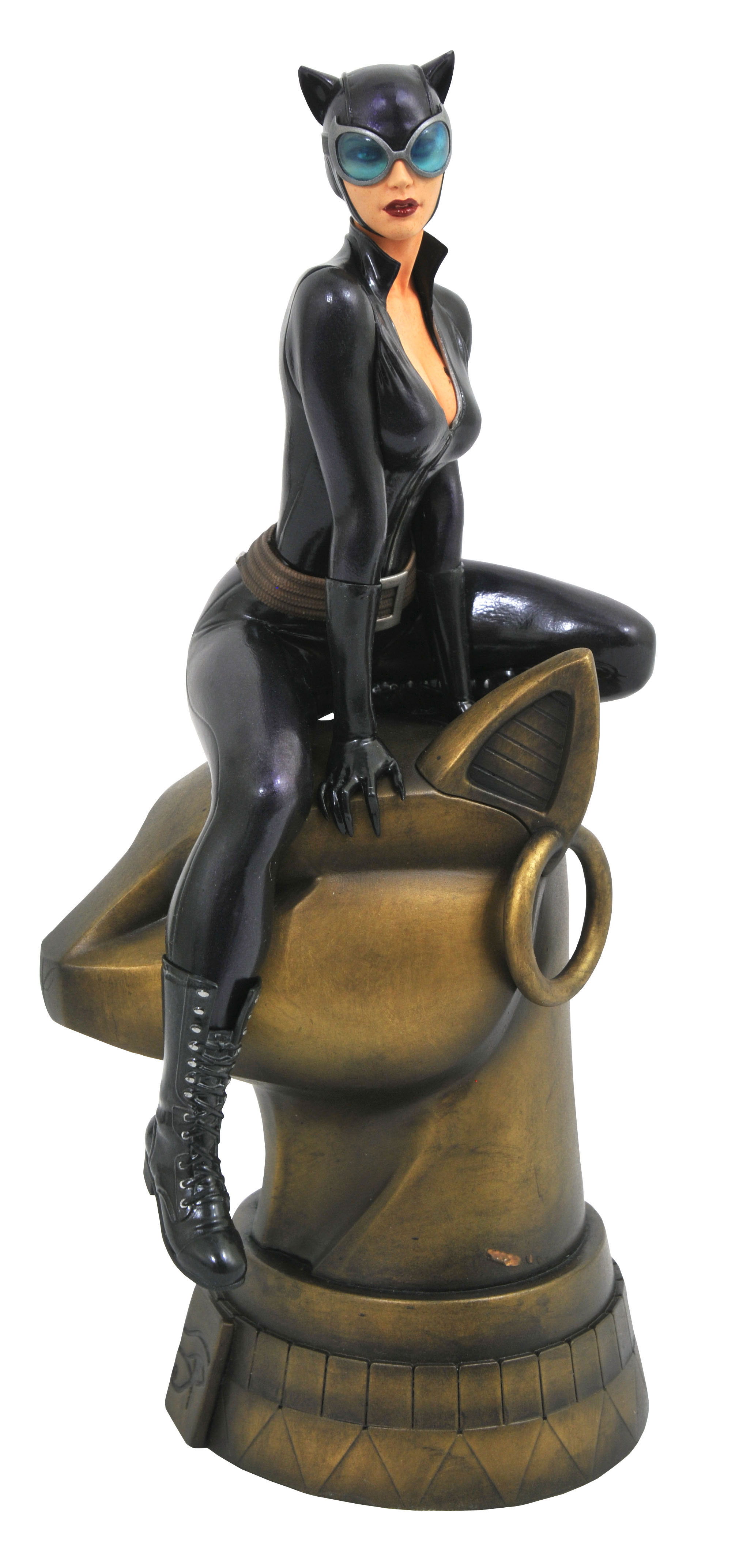 DC GALLERY CATWOMAN COMIC PVC FIGURE (JUL182493, $45.00)
How purr-fect is your Gallery? The DC Gallery line of PVC dioramas has an unauthorized visitor, as Catwoman breaks into the breakout series of collectibles from DST! Perched atop a massive Egyptian cat-headed statue, Selina Kyle steals the spotlight in this 9-inch-scale diorama, wearing her modern, curve-hugging black costume. Made of a high-quality plastic, and featuring a detailed sculpt and exacting paint applications, it comes packaged in a full-color window box.
SONIC EGGMAN VINIMATE (JUL182495, $9.99), SONIC VINIMATE (JUL182494, $9.99), SONIC TAILS VINIMATE (JUL182496, $9.99)
We feel the need for speed! Hurtling towards your Vinimates collection come three vinyl figures straight from the world of Sonic the Hedgehog! Sonic, Tails and Dr. Eggman each get the Vinimates treatment, striking a pose from the game in the line's distinctive block-figure style. Standing approximately 4 inches tall, each Vinimate features an articulated neck for further posing options, and comes packaged in a full-color window box.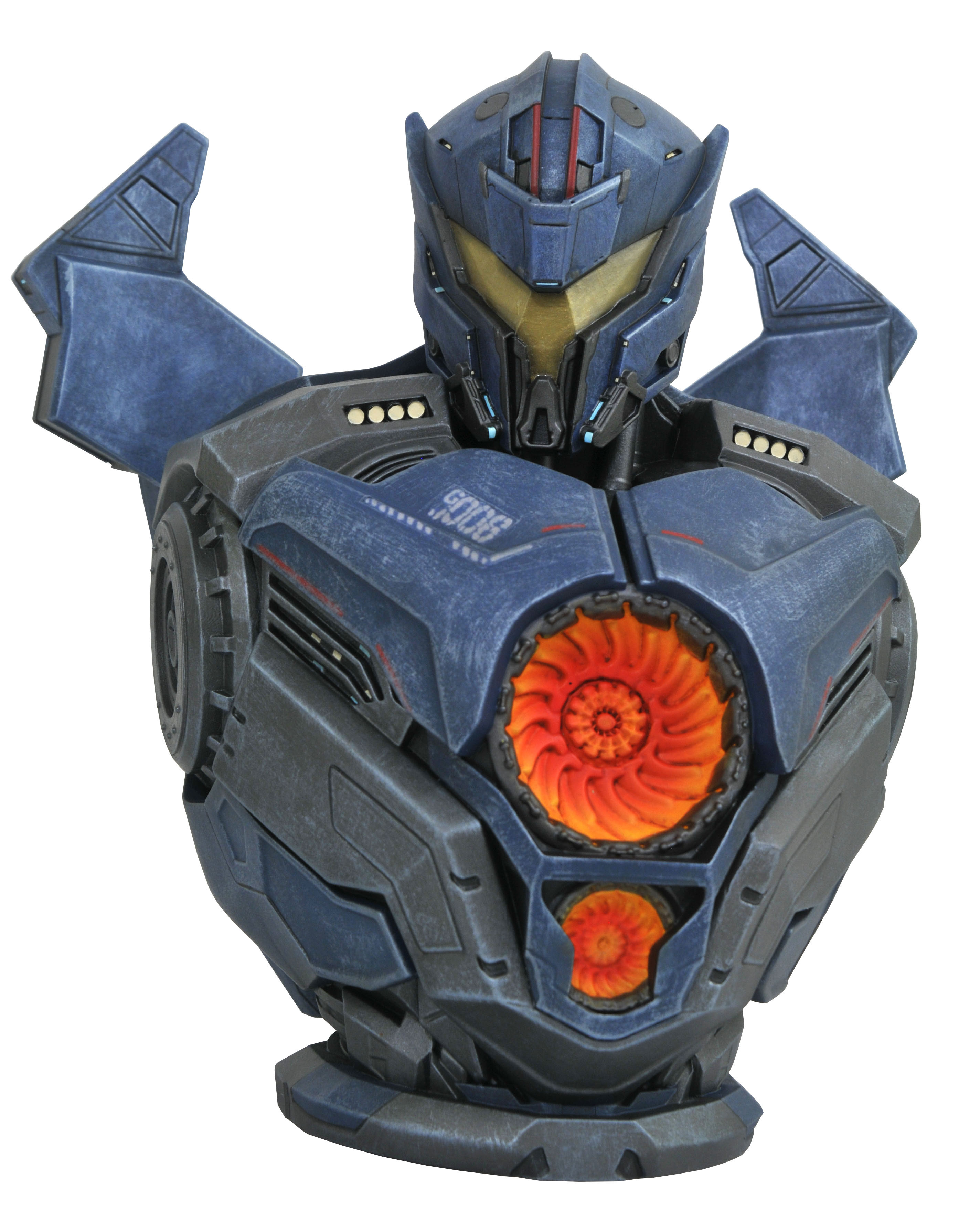 PACIFIC RIM 2 GYPSY AVENGER BUST BANK (JUL182497, $29.99)
Save some cash for the upcoming apocalypse with this vinyl bust bank of Gipsy Avenger! The massive Jaeger is now an approximately 8-inch vinyl bust, featuring detailed sculpting and paint applications, as well as a coin slot on the back and an access door on the base! It's a collectible and a place to collect your change!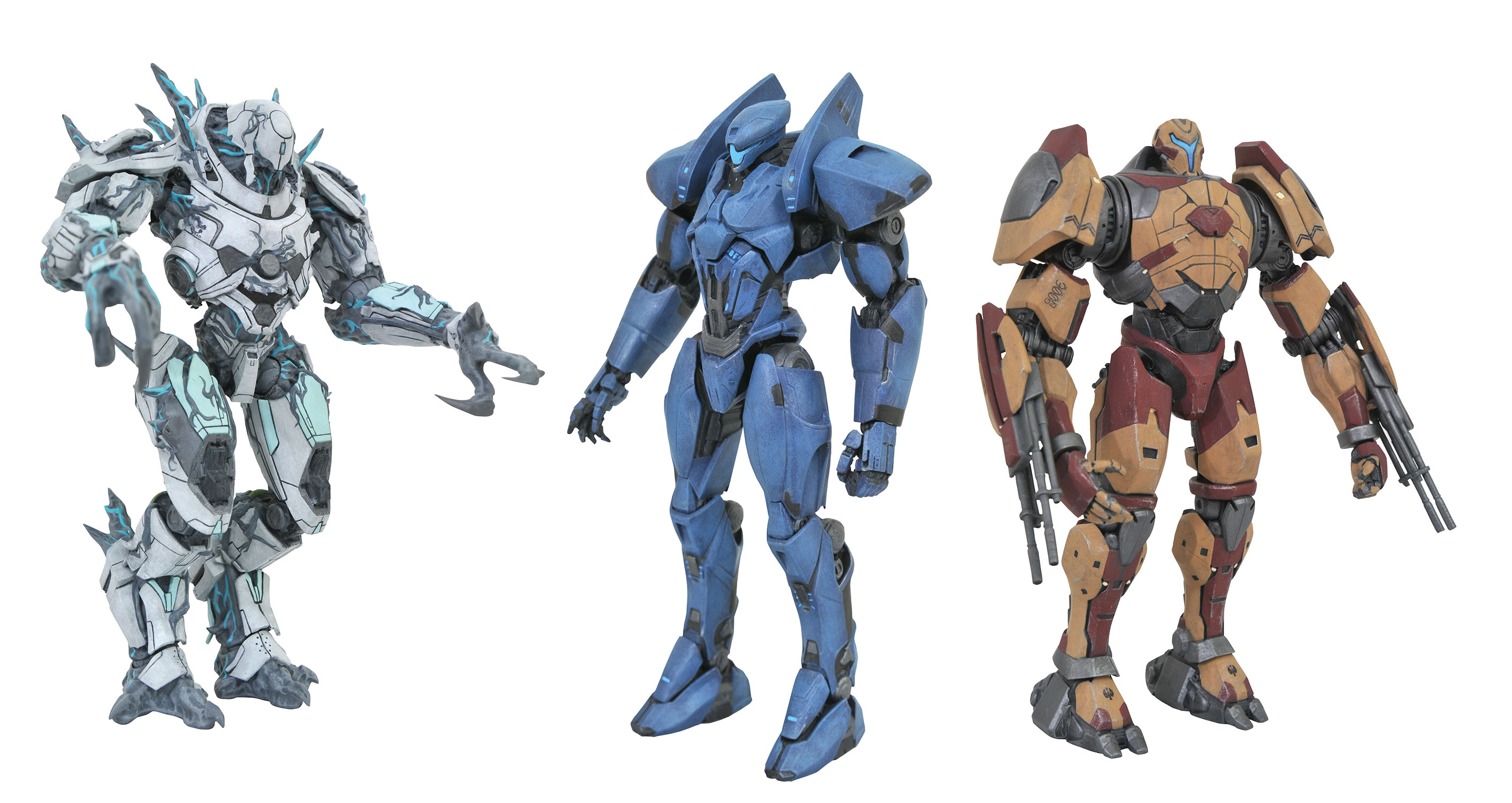 PACIFIC RIM 2 SELECT AF SERIES 3 (JUL182498, $24.99)
Join the Uprising! Three new Jaegers are joining the fight against the kaiju menace, and each giant robot is cooler than the last! Joining the six Jaegers in Series 1 and 2, November Ajax, Valor Omega and the Kaiju-infected Jaeger Drone each measure between 7 and 8 inches tall. Each figure comes with interchangeable alternate hands, and each features approximately 16 points of articulation! Packaged in display-ready Select action figure packaging, with side-panel artwork for shelf reference.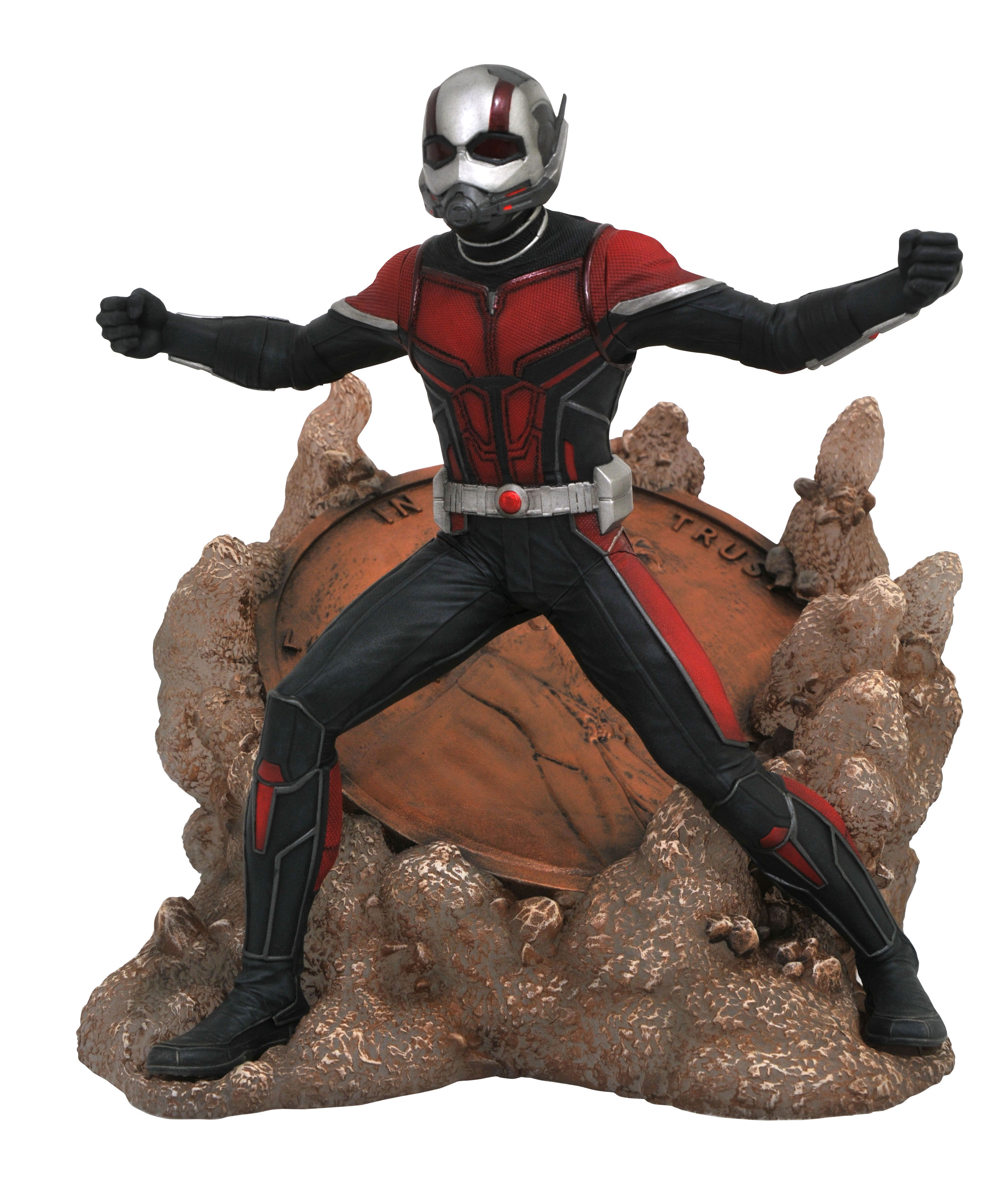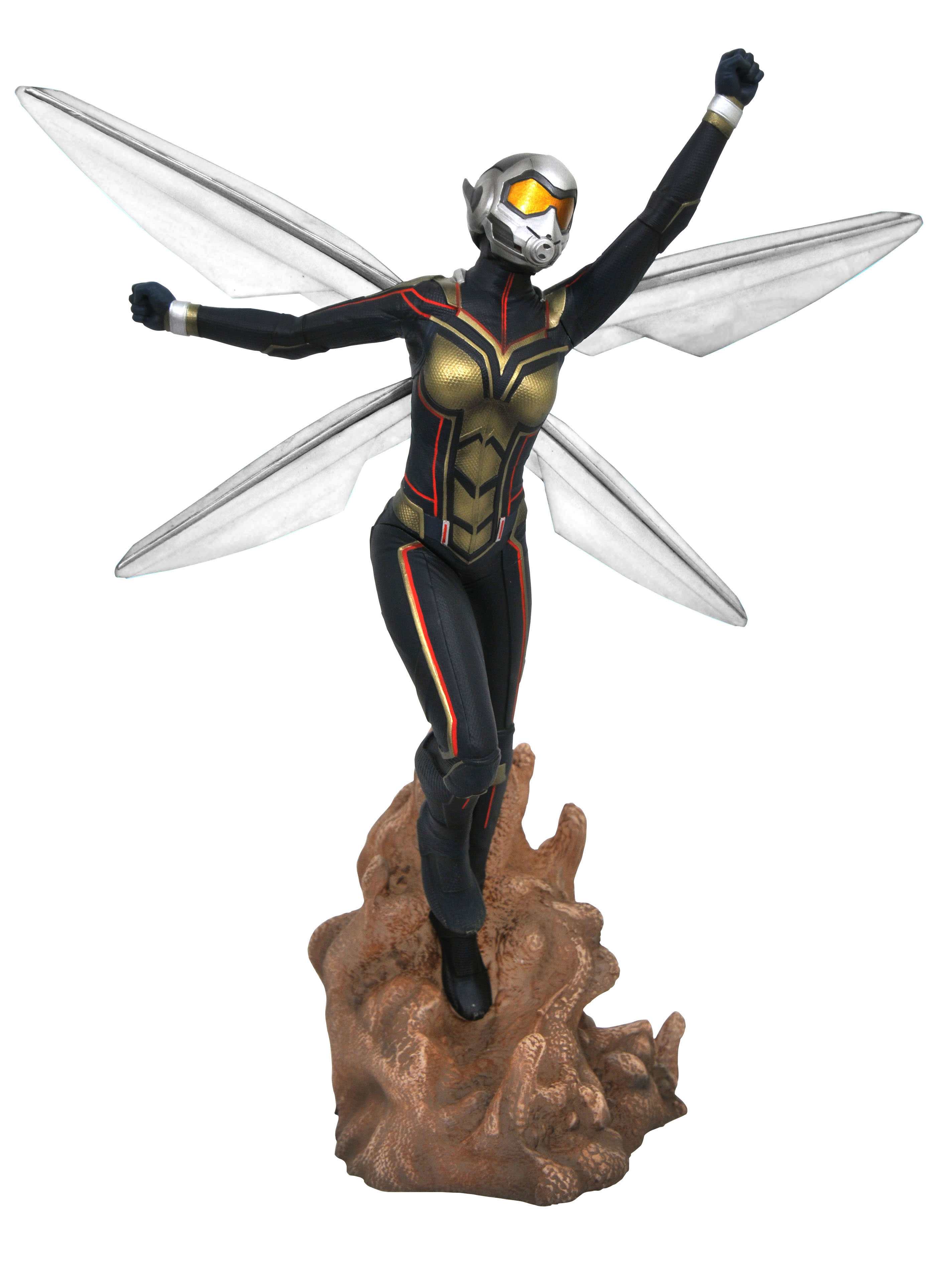 MARVEL GALLERY ANT-MAN & THE WASP MOVIE ANT-MAN PVC FIGURE (JUL182499, $45.00), MARVEL GALLERY ANT-MAN & THE WASP MOVIE WASP PVC FIGURE (JUL182500, $45.00)
These PVC Dioramas are not actual size! If anything, these 9-inch scale sculptures of Ant-Man and the Wasp are much bigger than the characters will appear in their highly anticipated 2018 superhero sequel. Featuring the heroes launching themselves into action on a penny and a pair of wings, respectively, each sculpture features detailed sculpting by Rocco Tartamella based on a design by Nelson Asencio.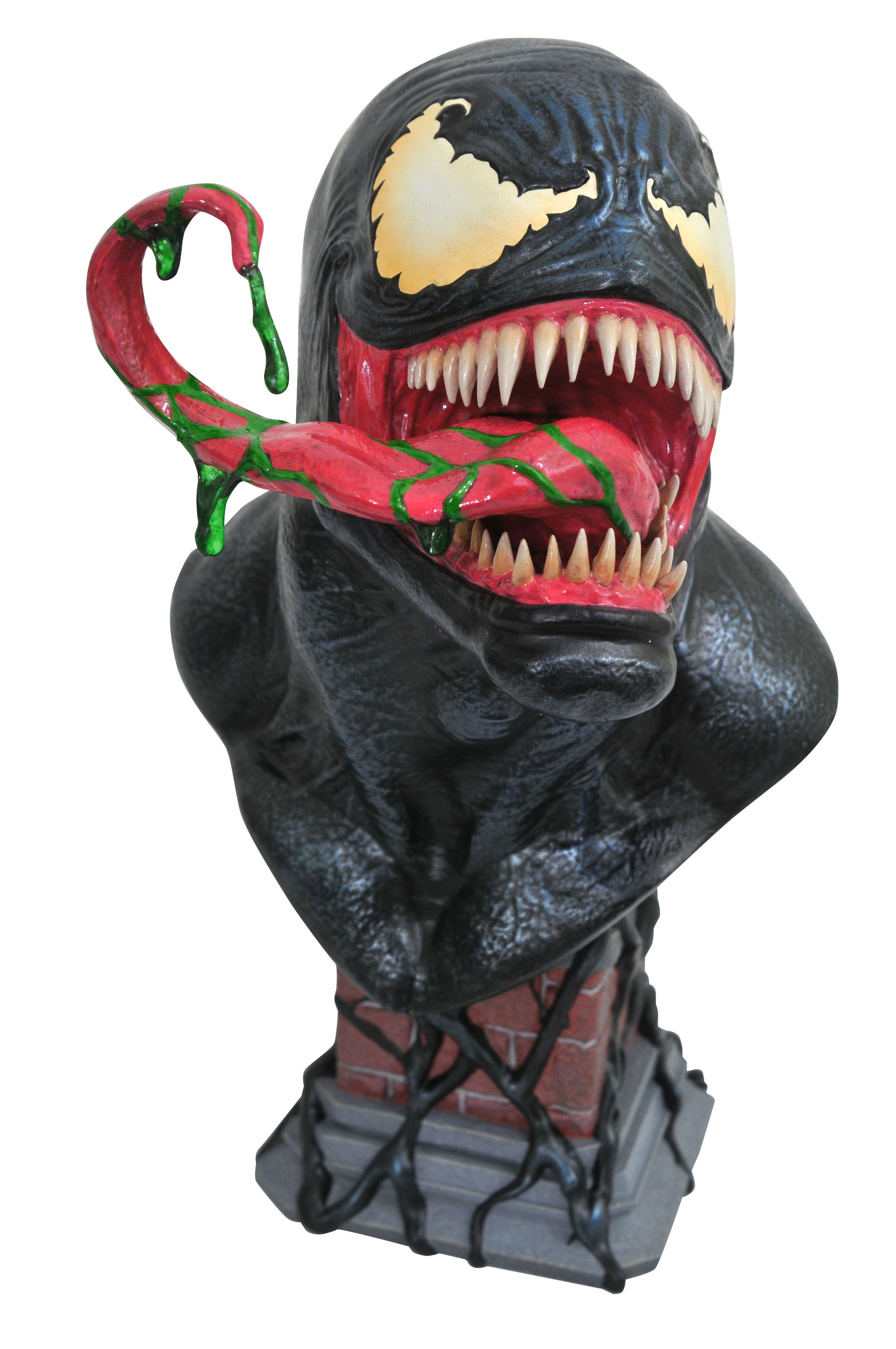 LEGENDARY COMICS VENOM 1/2 SCALE BUST (JUL182501, $150.00)
Don't get tongue-tied! Shout out your love for all things Venom with this breathtaking and drool-inducing half-scale bust of Venom! Measuring approximately 10 inches tall, this bust of Spider-Man's least favorite dancing partner is based on a design by Joe Allard, and sculpted by Rocco Tartamella. This bust is limited to only 1,000 numbered pieces, and comes packaged in a full-color hand-numbered box.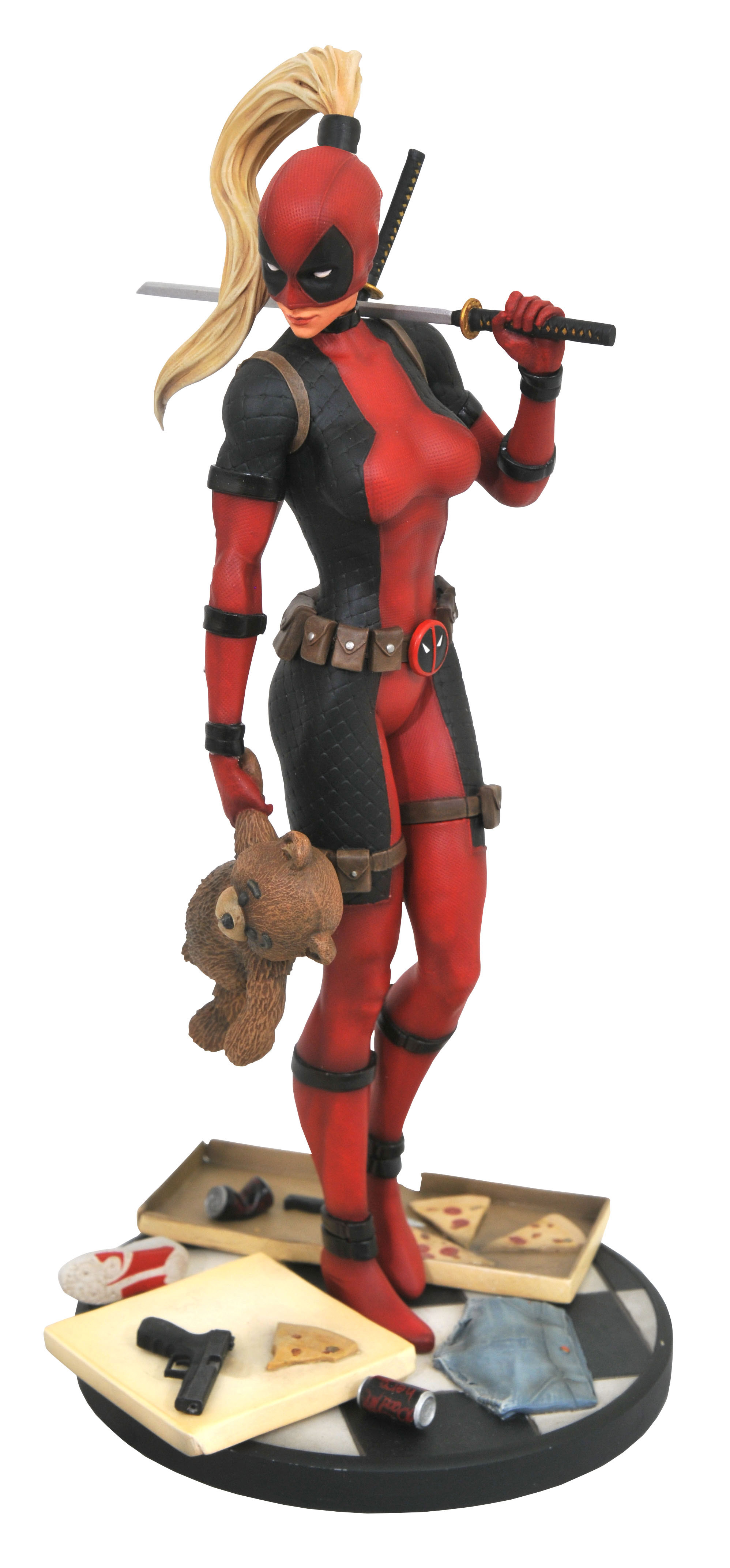 MARVEL PREMIER LADY DEADPOOL STATUE (JUL182502, $150.00)
The lady is a slob! One of the traits Deadpool shares with his alternate-reality female counterpart is their ability to feel at home in the messiest of environments. This statue captures a partially unmasked Wanda Wilson in her natural habitat, with pizza boxes, pistols, cans and cut-offs scattered around her feet, a comforting teddy bear in one hand and an equally comforting katana in the other. This approximately 12-inch resin statue is limited to only 3,000 numbered pieces, and comes packaged in a full-color hand-numbered box.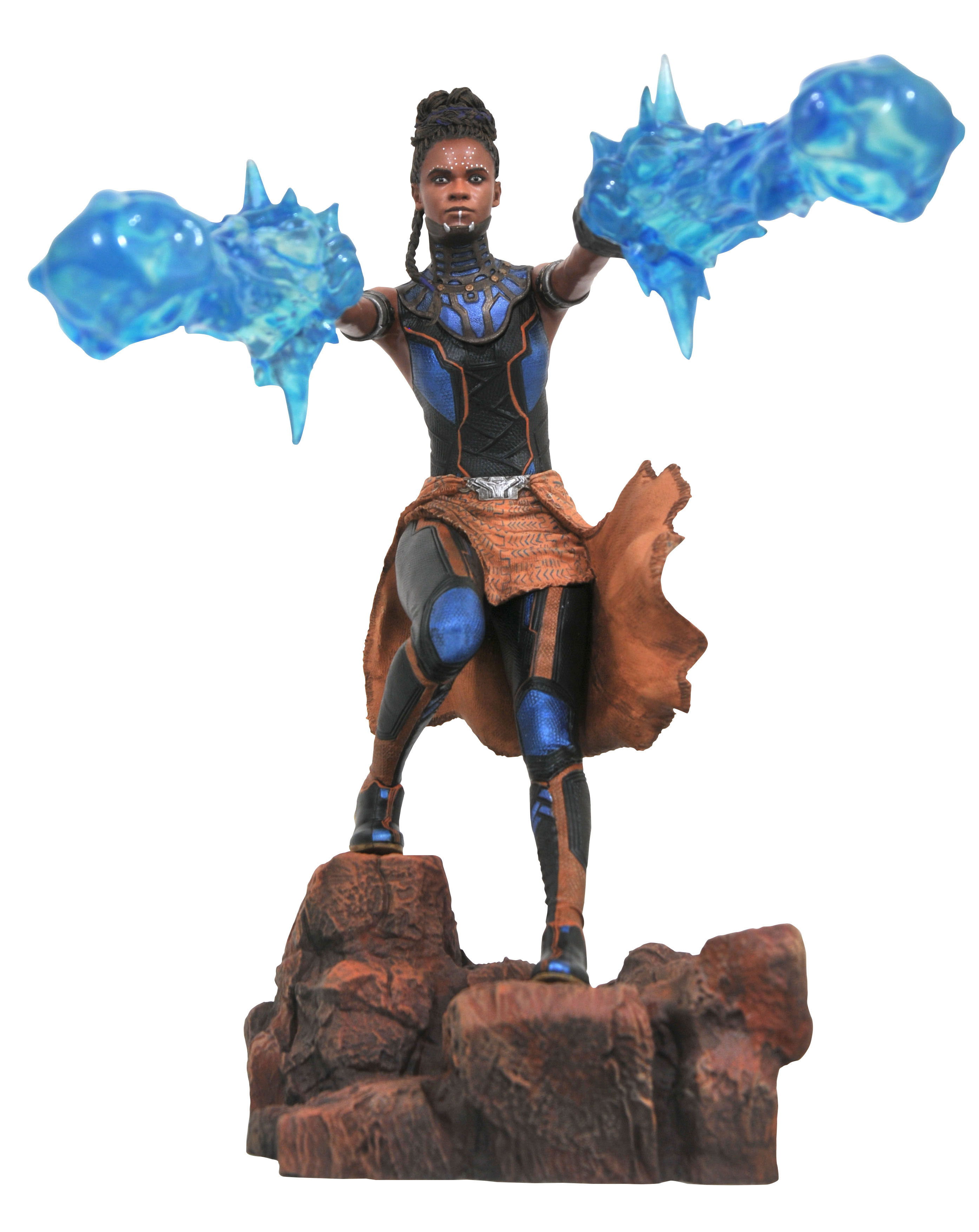 MARVEL GALLERY BLACK PANTHER MOVIE SHURI PVC FIGURE (JUL182503, $45.00)
Sonic boom! The most brilliant mind in Wakanda is T'Challa's sister Shuri, and she not only designs amazing weapons, she wields them! In this PVC Diorama, Shuri takes aim with her twin Vibranium gauntlets, firing blasts of sonic energy. Measuring approximately 9 inches tall, this statue features detailed sculpting by Rocco Tartamella based on a design by Nelson Asencio, and includes the character's real movie likeness.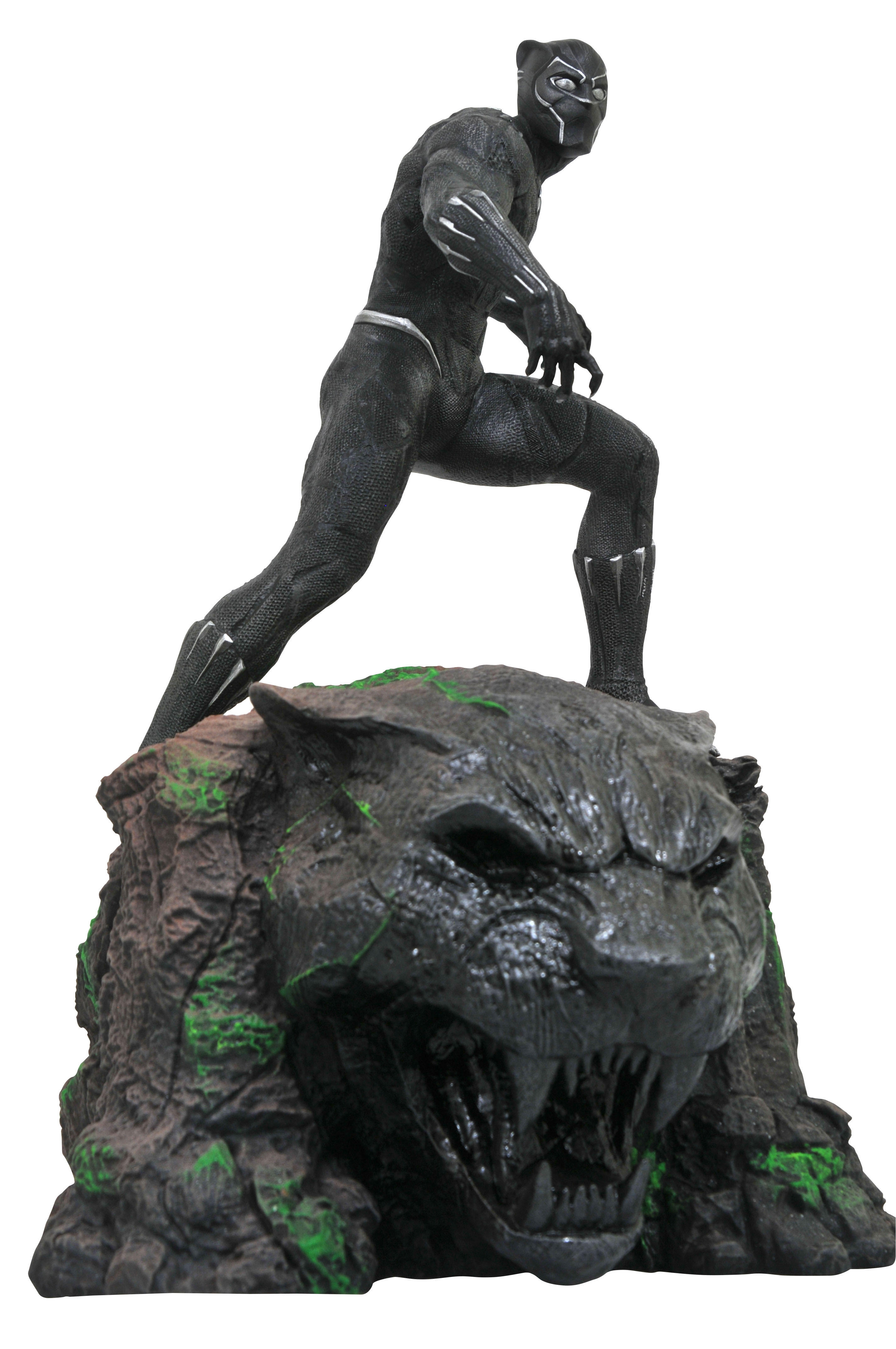 MARVEL MILESTONES BLACK PANTHER MOVIE STATUE (JUL182504, $250.00)
Wakanda Forever! To celebrate the monetary milestones reached by the Black Panther movie, DST is returning to Wakanda to create the ultimate Black Panther collectible! This approximately 14" resin statue depicts the Black Panther himself crouching atop a massive panther statue in his native land. Sculpted by Rocco Tartamella based on a design by Nelson Asencio, this statue is limited to an edition of only 1,000 pieces, this incredible statue is the ultimate collectible for fans of the Black Panther movie or comics.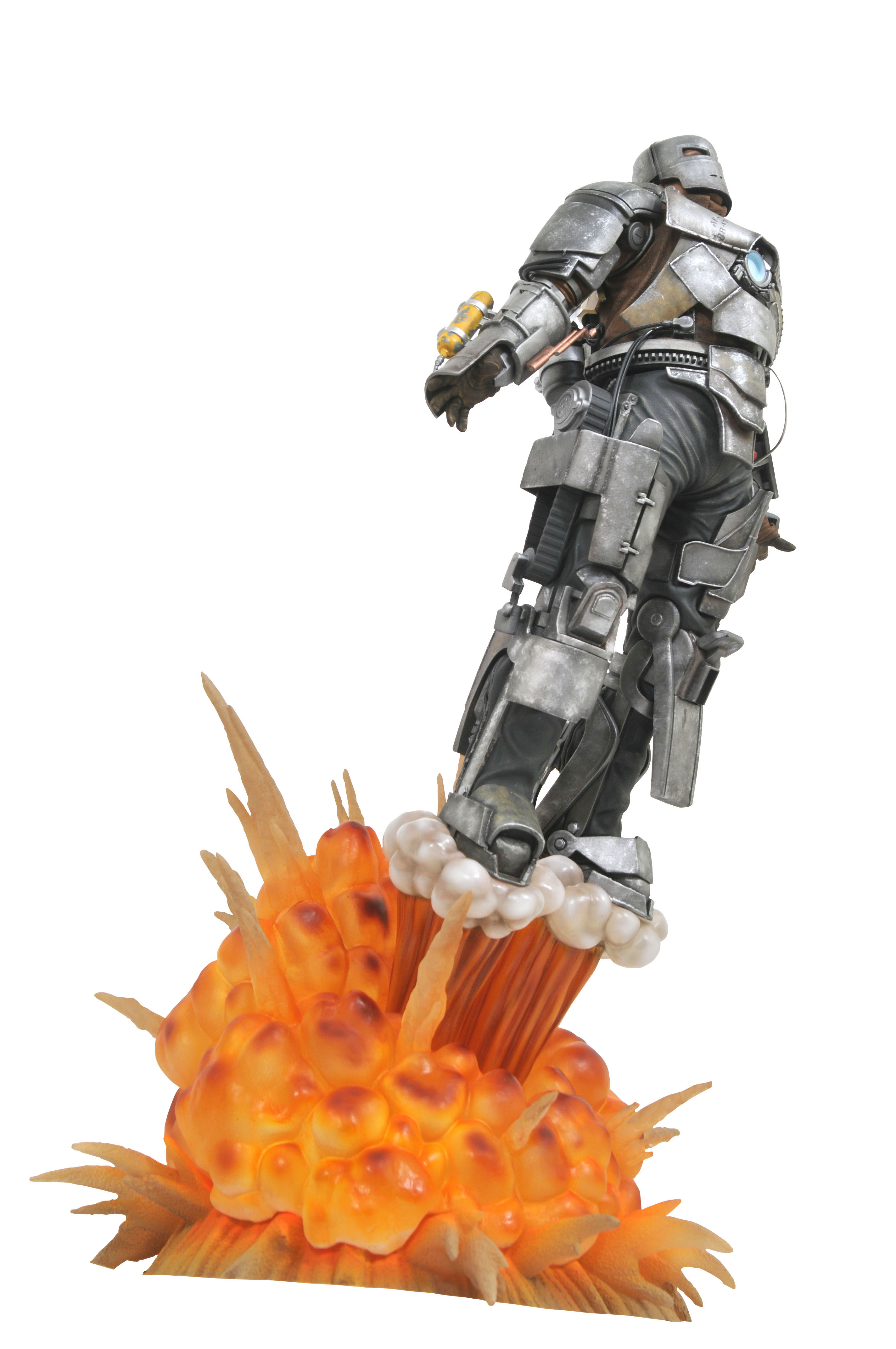 MARVEL MILESTONES 10TH ANN IRON-MAN MK1 MOVIE STATUE (JUL182505, $250.00)
Get ready for some retro tech! To celebrate the 10th anniversary of the Marvel Cinematic Universe, DST is traveling back to where it all began, with Tony Stark taking to the skies as Iron Man for the very first time! Wearing his scratch-built Mark 1 armor, Iron Man comes to life in this approximately 14-inch scale Resin statue, featuring amazing sculptural detail and real metal elements. Limited to an edition of only 1,000 pieces, this incredible statue is the ultimate collectible for fans of Iron Man comics, movies, or of the Marvel Universe overall. Includes numbered certificate of authenticity in a full-color, hand-numbered box