History In A Hardcover: Super Mario Encyclopedia
Jul 01, 2018
by Vince Brusio

Super Mario Bros. Encyclopedia (JUN180310) from Dark Horse Comics pays homage to one of the longest running staples in any game store. Shining stars for Nintendo, Mario and his brother Luigi have been entertaining gamers for decades, and in the official guide that Dark Horse brings us you'll find plenty of authoritative information and graphics for the completest that puts Mario and company on a pedestal. Check out our exclusive interview with the book's editor, Rachel Roberts!
**********

Vince Brusio: What resources were used as primary sources of information for obtaining authoritative text and artwork?
Rachel Roberts: To start with, we evaluated the raw translated text to determine where updates would need to be made — terminology for enemies, items, and obstacles that was different here in the states than it was in Japan. From there, we turned to the original instruction manuals for each title, as well as the official player's guides, and of course, Nintendo of America. We also had two extremely knowledgeable fact checkers, Ian Flynn and David Oxford, working with us to make sure the text is as accurate as possible. Additionally, the terminology has largely been left accurate to the time of its release—meaning we refer to Princess Peach as Princess Toadstool early on in the book, for instance. That added an extra layer of review!
Vince Brusio: Will there be information/images about Super Mario that are exclusive to this hardcover?
Rachel Roberts: This book is a localization of the original Japanese edition, so there are no exclusive content or images, but we did update box art, game media, instruction manuals, and screenshots to their North American counterparts to provide as nostalgic an experience as possible. The North American box art for the original Super Mario Bros. is so iconic, we had to make sure it was included! These items have been scanned or photographed from the originals.
Vince Brusio: What special features are bundled into the limited edition hardcover?
Rachel Roberts: The limited edition comes housed in a special, embossed slipcase designed to look like the iconic ? Block. In the games, hitting a ? Block typically produces a power-up, such as a Super Mushroom, Fire Flower, 1-Up Mushroom, or Super Star, so it only made sense to make those the book covers! There are four available covers, each featuring one of the previously mentioned power-ups. They're presented in a "blind box" fashion — you won't know which cover you're getting until you unbox it! Additionally, the covers incorporate some sparkly holofoil to make the power-ups pop, and the book also has a ribbon bookmark printed with a pattern of Super Stars.
Vince Brusio: How will this book appeal to both die-hard fans and players that are fairly curious about the history of Super Mario Bros?
Rachel Roberts: This book is an essential deep dive into the last thirty years of Super Mario, and covers all sorts of information — every enemy that appears in each title, every obstacle, every course. Not only can I see this being a veritable treasure trove of detail for the most die-hard fans, but also a helpful guide for the casual gamer as they embark on each new adventure with Mario and family. There are tons of helpful hints and tips on how to complete every game and really fascinating information about glitches and the like that will make anyone's experience playing the games a lot more fun. Growing up, I liked to think I was the resident Mario expert, but I learned a huge deal about the franchise while editing this book. I hope readers will too, no matter how long they've been playing.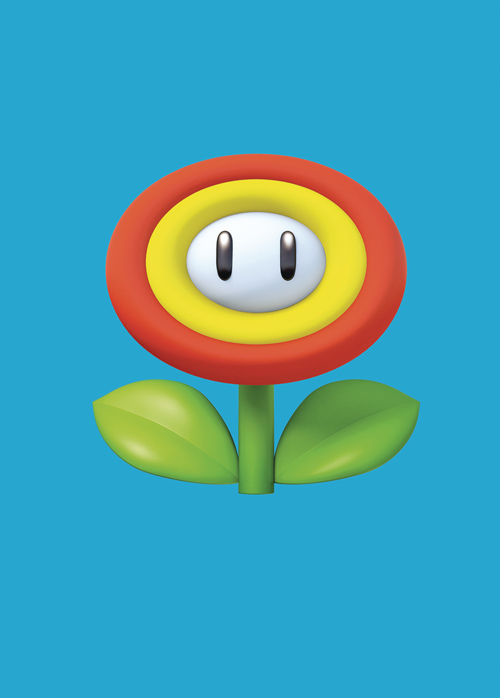 Super Mario Bros. Encyclopedia Ltd. Ed. HC (JUN180311)
**********
Vince Brusio writes about comics, and writes comics. He is the long-serving Editor of PREVIEWSworld.com, the creator of PUSSYCATS, and encourages everyone to keep the faith...and keep reading comics.