Collector's Corner: Interview with Steven Dinh
Jun 25, 2018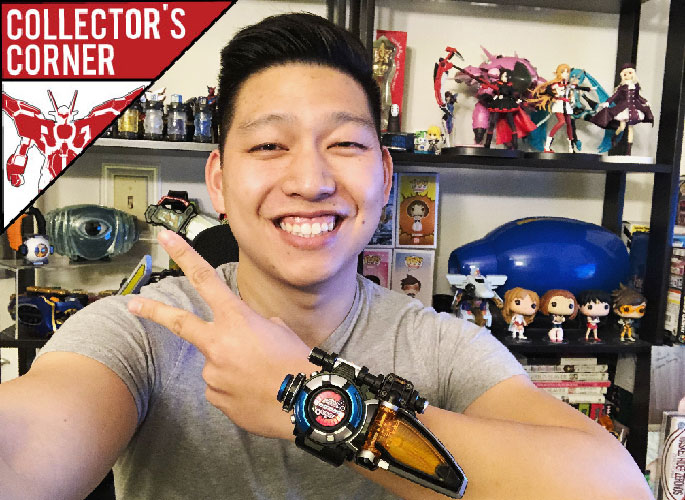 PREVIEWSworld ToyChest proudly introduces Collector's Corner! Here, we'll highlight anyone and everyone with a love of toys and collectibles. Whether it's a hardcore collector with no room on their display case or a veteran sculptor who makes a living in the industry, we'll talk to anyone who lives and breathes toys!
This week, we talk to we talk to Steven Dinh, a collector of anime, Gundam and tokusatsu toys.
Steven talks about how he started his collection and some of his favorite pieces.
---
TELL US ABOUT YOURSELF:
The best way to describe me is an otaku-nerd-bro, or as I affectionately refer to myself: a weeabro. I have a deep love for anime (my favorite anime being Fullmetal Alchemist), as well as Tokusatsu! Collecting is a huge part of my life because I love to see the things I enjoy come to life!
WHEN DID YOU START COLLECTING?
I'm going to give my origin to collecting to me as a child. Back when I was really into Power Rangers and Digimon, I would bother my parents all the time for the toys for the series- many of which I still have on display in my old room back home. While I let my collector's fire simmer down through high school and college, I re-ignited my passion and took it very seriously just only a few years ago. The collection I've amassed in that time is, to many, intimidating, but it is something I take the utmost pride in!
WHAT SPURRED YOUR INTEREST IN COLLECTING?
I think I've always loved the idea of seeing the concepts I love on-screen become translated into physical form. To be able to bring my beloved characters to life, and to even own the same items they did in the adventures I shared with them- that was always the dream!
WHAT SPECIFIC TOYS DO YOU COLLECT?
My collection is comprised of a huge variety of things, but I would say the items I most consistently collect are from Tokusatsu shows (Super Sentai, Power Rangers, Kamen Rider). Growing up, Tokusatsu was a huge part of my life and I always envisioned myself becoming a transforming hero. Now that I'm a child with an adult's wallet, I can buy the very same devices that my childhood heroes used to become warriors of justice!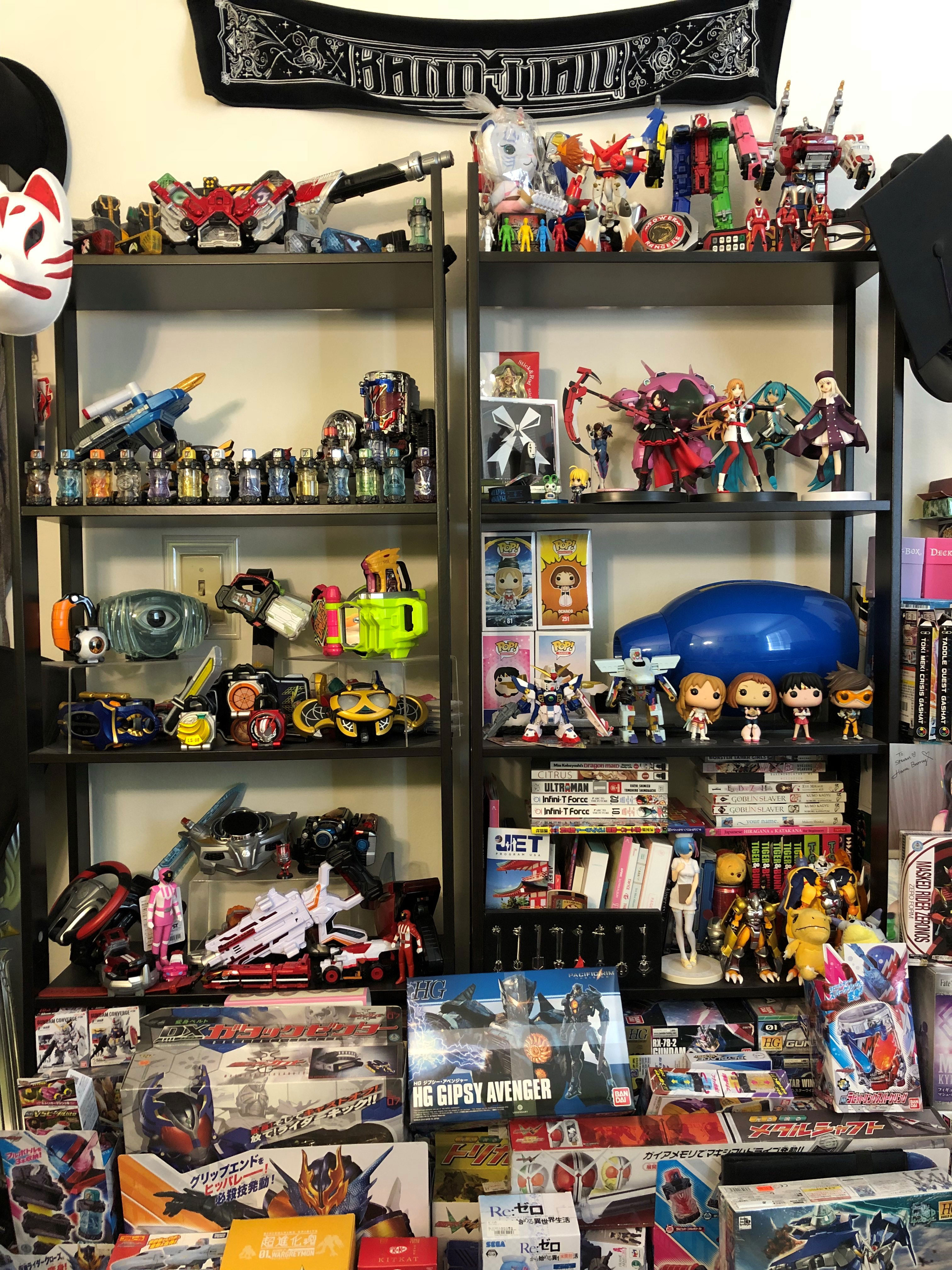 DO YOU HAVE ANY FAVORITE PIECES?
I love all the pieces of my collection so much, but for starters I have such a love for my DX SirenBuilder (FlashPoint Megazord). GoGo Sentai Boukenger, or Power Rangers Operation Overdrive, is one of my all-time favorite series. Funny enough, I wasn't even looking for this specific mecha but it caught my eye at a convention. It was loose and in fantastic condition and I knew I had to have it. To me, finding this piece in particular was a meeting made by destiny- I hold it so dear to my heart!
WHAT IS YOUR HOLY GRAIL COLLECTIBLE?
If money were not an obstacle, I would love to own the Perfect Grade 1/60 Gundam Exia Lighting Version. I was so lucky to see this model kit in person when I was in Japan and it was absolutely stunning and awe-inspiring. This model kit is substantially pricier than the model kits I typically purchase (about 300%...!), but I would jump at the opportunity to get this kit if it didn't hurt my wallet so much!
WHAT IS YOUR ADVICE TO FELLOW TOY COLLECTORS?
My advice to toy collectors would be to be patient. To my dismay, I don't have all the money in the world, and I've made some purchases on items that have gone significantly down in price. Once you're in the collector's flow and have a good eye on the market and prices, you'll be able to develop your own sense of timing on when is best to purchase an item! That being said, don't let your dreams be dreams! If there's one thing you feel you absolutely need, a piece that speaks to your soul, don't let it out of your sight! Collect smart, but collect with no regrets!
WHERE CAN PEOPLE FIND YOU ONLINE?
I do have 2 YouTube Channels, 1 for collecting and 1 for music production, both of which are relatively fresh, but I'm best followed on Twitter at @Akashi_RedGO, where I post about all things anime, tokusatsu, games, etc!