Manga Monthly: Fan-Favorites Soar In Summer
Jun 15, 2018
Summer is upon us, so hopefully you're making the most of your vacation time by catching up on some great manga! We've got some great series in the June PREVIEWS, so be sure to head to your local comic shop soon and pre-order these new books!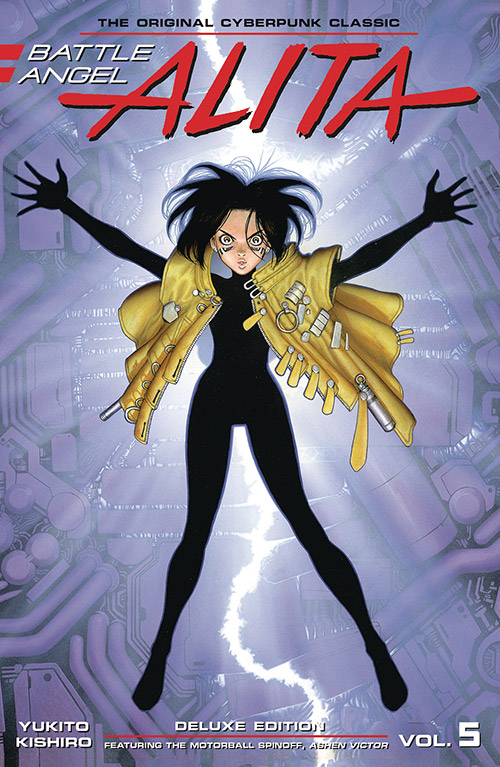 First up from Kodansha Comics is the next volume of Battle Angel Alita Deluxe Edition (JUN182268)! These oversized hardcover editions have been an absolute joy to read so far, and the folks at Kodansha have absolutely knocked it out of the park in terms of production quality. This original, legendary sci-fi series had been out of print for more than a decade and is now returning to shelves, better than ever.
In a dump in the lawless settlement of Scrapyard, far beneath the mysterious space city of Zalem, disgraced cyber-doctor Daisuke Ido makes a strange find: the detached head of a cyborg woman who has lost all her memories. He names her Alita and equips her with a powerful new body, the Berserker. While Alita remembers no details of her former life, a moment of desperation reawakens in her nerves the legendary school of martial arts known as Panzer Kunst. In a place where there is no justice but what people make for themselves, Alita decides to become a hunter-killer, tracking down those who prey on the weak. But can she hold onto her humanity as she revels in her bloodlust?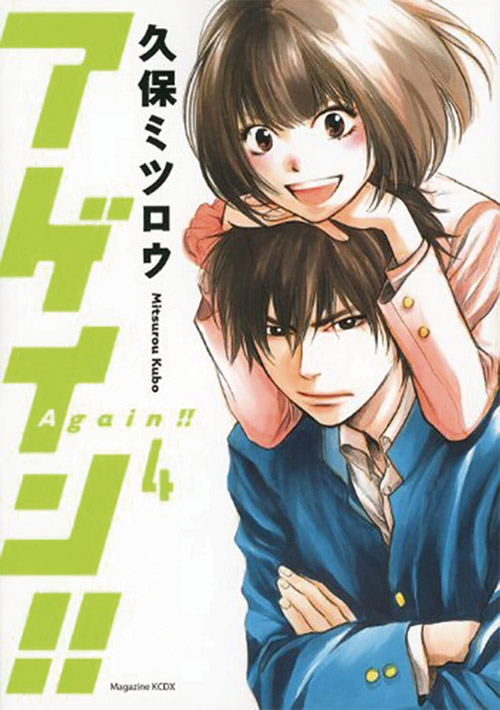 Also hitting shelves soon from Kodansha is the next volume of Again!! (JUN182263)! This series is by Mitsurou Kubo, perhaps better known for her work on Yuri!! On Ice, so if you loved that series be sure to give this one a try! This story examines what it might be like to get a do-over on everything. Kinichiro isn't even that bad. It's just that on the first day of high school, his narrow eyes made him look shifty, so people assumed he was trouble. Now it's graduation, and he's looking back on three years with no friends. He never even joined a club. But after a bloody collision and an accidental fall, he wakes up a high school freshman, with the chance to try it all over... again!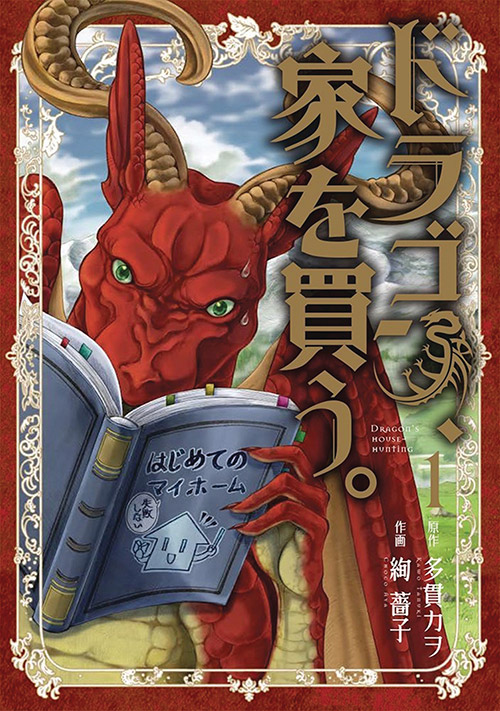 House hunting is a tricky process, no matter how much fun HGTV shows make it out to be, and the folks at Seven Seas Entertainment take it to a whole new level with the first volume of Dragon Goes House Hunting (JUN182287)! When a dragon fails to live up to the fearsome standards set for him, his family kicks him out. He embarks on a quest to find a new home, but soon finds that life on the road is no place for a cowardly beast of legend. In a fantasy world full of elves, dwarves, and other mythical creatures, where everyone wants a piece of him - literally - the frustrations of house-hunting reach a whole new level.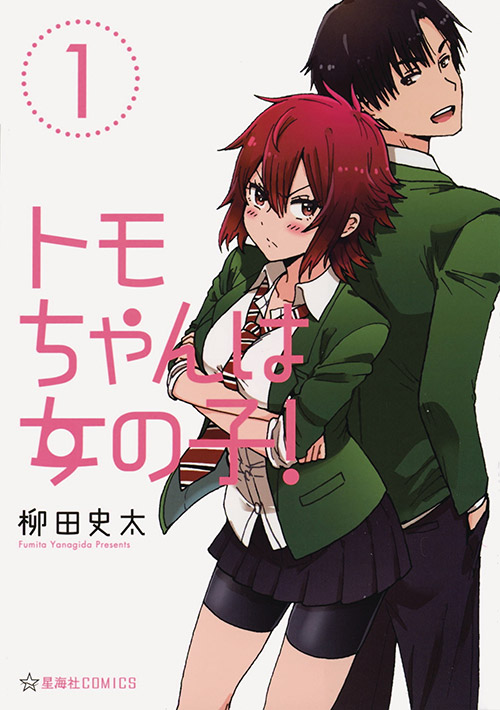 Also new from Seven Seas is the debut volume of Tomo-Chan is a Girl (JUN182300)! This is the hilarious story of a girl who will do anything to win her best bud's heart! Boyish high school girl Aizawa Tomo finally manages to tell her childhood friend Jun that she's got a crush on him. Unfortunately, her confession goes right over his head; he didn't even realize she was a girl until middle school, and even now, Jun still thinks of her as a bro! How can Tomo-chan possibly convince him otherwise and win Jun's heart?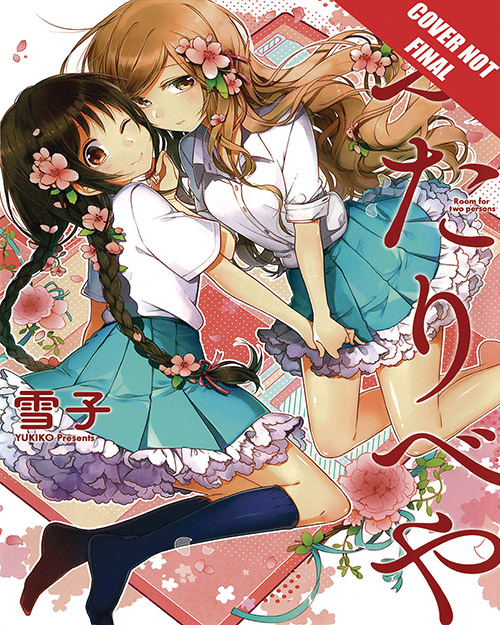 Tokyopop is debuting a cute new series with the first volume of Futaribeya – A Room for Two (JUN182145)! As her exciting first year of high school begins, Sakurako Kawawa settles into her new lodgings. There, she meets her new roommate: the stunningly beautiful Kasumi Yamabuki! From day one, responsible and level-headed Sakurako and lazy, easygoing Kasumi find themselves at odds with one another... but with their matching mugs and one bed to share, Sakurako and Kasumi's friendship is just beginning!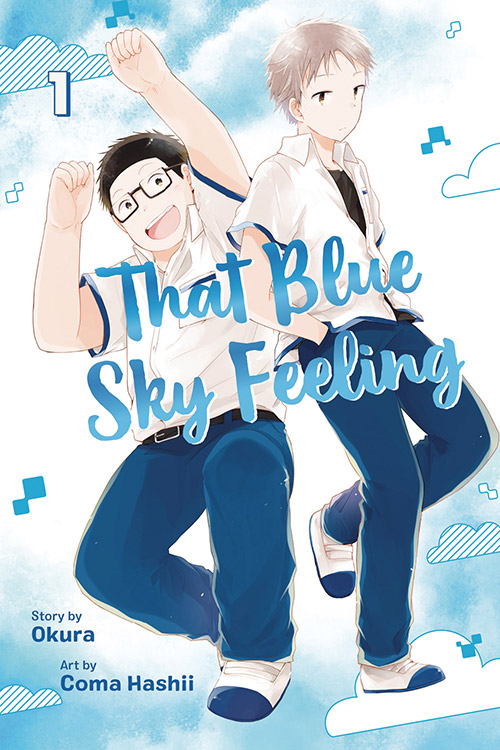 If you like high school stories, Viz Media has a heartwarming tale for you with the first volume of That Blue Sky Feeling (JUN182183)! This story examines how your first love might not be what you expected it to be. The popular Noshiro has transferred to a new school, and has been intrigued by Sanada, a longer who doesn't seem to have any friends – or even want any! Some of the other kids tell Noshiro that Sanada keeps to himself because he's secretly gay, which only makes Noshiro more interested. He sets out on a campaign to win over the shy Sanada, embarking on a friendship that starts to feel like something much more intense.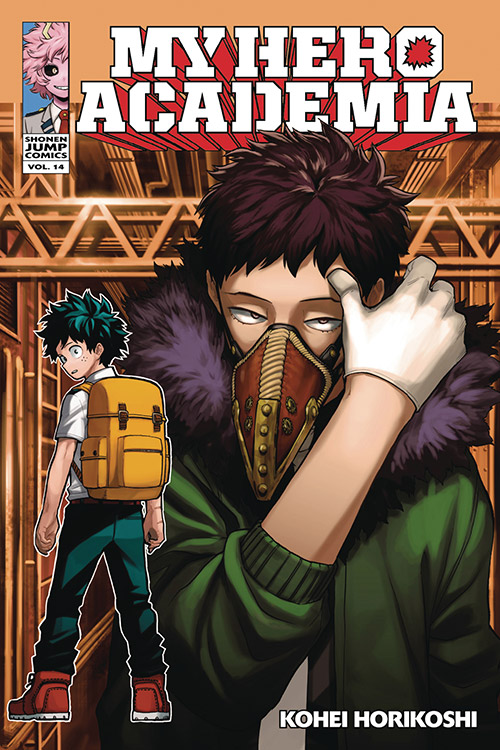 My Hero Academia continues to be this generation's defining shonen series, and the story continues with the 14th volume (JUN182184)! Summer vacation is over, and it's back to school for the students of U.A. High! But before classes can get started, Midoriya and Bakugo need to settle a beef between them that's been a long time coming.
Even if they can get past this bump in the road on the way to becoming superheroes, the hurdles will just keep getting higher and higher-the hero work studies in the upcoming year will bring them even closer to their goal...or their destruction!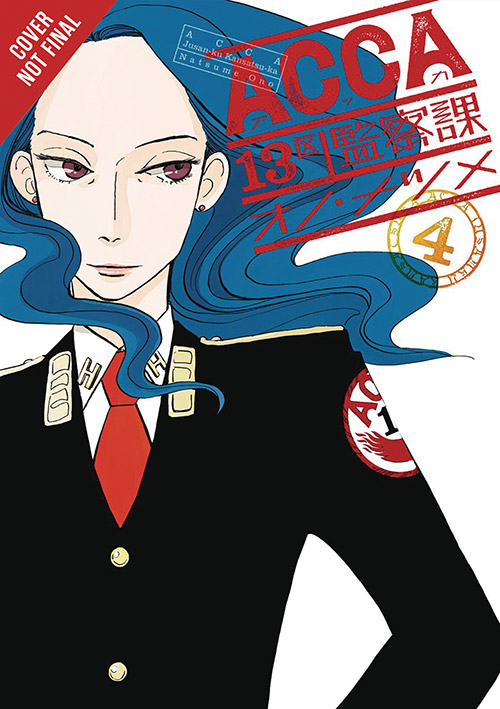 Yen Press continues their story of political intrigue with the next volume of ACCA: 13-Territory Inspection Department (JUN182225)! Still under a cloud of suspicion regarding his involvement with the coup d'etat, Jean continues to make his auditing rounds for the Inspection Department, collecting scraps of intel along the way.
But with he and Director General Mauve passing each other like ships in the night, will anything come of his efforts? Meanwhile, the reason behind royal palace's curious obsession with Jean's little sister, Lotta, finally becomes clear...
That wraps it up for this month's edition of Manga Monthly, but be sure to stay tuned right here for another edition soon! And don't forget to pick up a copy of the June PREVIEWS at your local comic shop in order to take in the full lineup of great manga headed your way soon!