Collector's Corner: Interview with DST Product Manager Robert Yee
Jun 04, 2018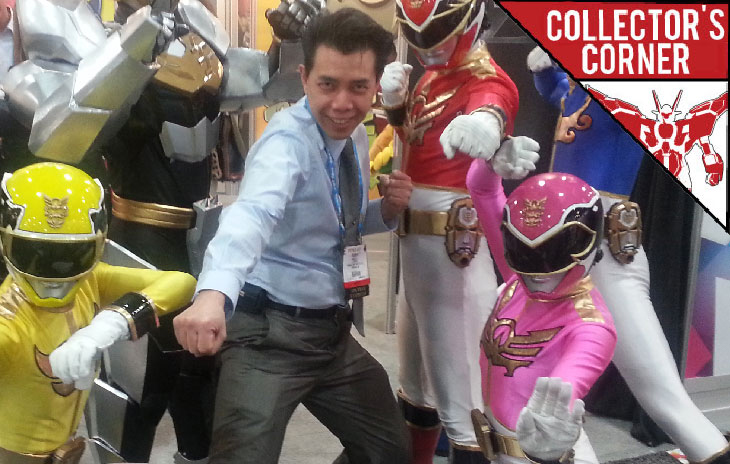 PREVIEWSworld ToyChest proudly introduces Collector's Corner! Here, we'll highlight anyone and everyone with a love of toys and collectibles. Whether it's a hardcore collector with no room on their display case or a veteran sculptor who makes a living in the industry, we'll talk to anyone who lives and breathes toys!
This week, we talked to Robert Yee, the legal affairs officer and product manager at Diamond Select Toys.
Robert talks about what his job entails and explains how some of your favorite toys are brought to the shelves!
---
WHAT IS YOUR POSITION AT DIAMOND SELECT TOYS AND WHAT DO YOU DO?
I hold a dual role as DST Legal Affairs as well as a Product Manager at DST. As DST Legal Affairs, I assist DST President Chuck Terceira in the legal review of license agreements as well as maintaining and monitoring any of DST's intellectual property interests inclusive of trademark prosecution. As one of DST's Product Managers I am also tasked with the development of individual items in DST's various product lines, from working with concept artists in the initial design phases, to working with sculptors, digital fabricators and painters to create a physical deliverable model, which a factory vendor can then tool and manufacture off of.
WHAT IS A TOY LICENSING AGREEMENT AND WHAT DOES IT TAKE FOR DST TO GO FROM HAVING AN IDEA TO GETTING A LICENSE FOR A CERTAIN BRAND…
A Toy Merchandise License is a negotiated and agreed upon right between a Brand Owner and a Toy Manufacturer, such as DST, to create and produce certain products limited in scope, by time, place and sales channel. Toy Licensing involves forming relationships with those Brand Owners, which Chuck excels at by the way, and being able to demonstrate a quantifiable track record of being able to execute quality product for public consumption. At DST when a new line or current line of products is being developed we see which current and/or upcoming properties would provide the best fit with regards to ability to execute, timeliness to market and appealing to your core buying demographic. Once that is established, the relationship and manufacturing history allows us to approach Brand Owners to inquire about availability of a product category. If the product category is available, we would then review financial terms and further negotiate business and legal terms until both sides have reached a deal. Once the agreement is executed, we are then allowed to develop and manufacture product based on that Brand.
WHICH ASPECT OF YOUR JOB IS YOUR FAVORITE?
Though having two seemingly different roles at DST, it is actually the switching between the legal and creative aspects of Toy design and manufacturing which appeals to me. Seeing the business and legal side has allowed me a better understanding creatively of what we can and cannot execute as product. The call for creating good product is the other aspect of my job which I enjoy. Creating good product should never be an ego trip, since so much of the product is made through constructive collaboration, through the gifts and talents of others and sheer love of source material, neither of which are ours to call our own.
Creating good product is the physical rendering of a visual argument for why something should be bought. Does the sculpt and body language imbue the product with aspects of the character's personality, are there little details that reward the trained and knowledgeable eye with hidden call backs to the property, does the paint bring life to an otherwise inanimate object and can it be done at a competitive price point.
Seeing the design and fabrication process first hand on each of these lines has also brought me much enjoyment. I have been blessed by being given a job which I only imagined as a child and I take each day as such. The future of DST excites me as the potential application of each product line to new properties comes to fruition.
DO YOU HAVE TROUBLE KEEPING MOVIES "SPOILER-FREE" FROM YOUR FRIENDS AND FAMILY?
Aside from the very ironclad and very binding legal documents I am required to sign, I absolutely have NO problems keeping movies "SPOILER-FREE" from friends, family or anyone else for that matter. To spoil a movie for anyone, would be completely selfish on my part as I would have robbed them from experiencing something they love first hand. How often do we reminisce about those special movie moments when we saw "IT" happen, from the tragic irony of Luke's paternity in Star Wars to Spock's heart rendering solution to the "no win scenario" in Star Trek II. Now, think how hollow that experience would be if we knew what was going to happen before it unfolded. That experience would cease being about the emotional and visceral memories we tie to those events and would be corrupted to be a pursuit of "all about me"… I would not do that to anyone, let alone those whom I care for.
WHAT IS YOUR FAVORITE LINE FROM DST?
Without sounding self-serving, I actually enjoy every line from DST and it becomes very hard for me to choose one as my favorite. From Minimates, to Select Figures to Gallery, it is nearly impossible for me to choose. Please bear in mind that I feel this way because it is hard to adjust myself to a consumerist mindset being involved and collaborating on the various lines on a day-to-day basis.
However, there are individual pieces that stand out as my favorite and that list changes from year to year. In DST's Marvel Gallery, The Falcon Captain America is my favorite gallery piece as it shows balanced elegance and strength as Sam Wilson takes flight. In Minimates, three have stood out as some of my favorites which were The Punisher from War Zone, X-Force Cable and the first Hulkbuster Iron Man. The common theme why these were my favorite Minimates was the playability aspect where each Minimate was covered in armor or holsterable (yes that is a made up word) accessories, making each a toy within a toy. Electronic toy prop wise, the Star Trek Wrath of Kahn Phaser is my favorite as it fulfilled a boy hood fantasy of having a fully functioning phaser from the movies with a previously undisclosed feature of separating the main phaser from the body housing. With our select figures it is our Ghostbusters line that really floors me with the amount of accessories complete with giant buildable playset, which Chuck made happen with sheer determination. For Marvel Premiere it would have to be the Armored Thor which captures all of the heroic aspects of Simonson's characterization of Thor. There are so many other products and perhaps we will discuss those at another time…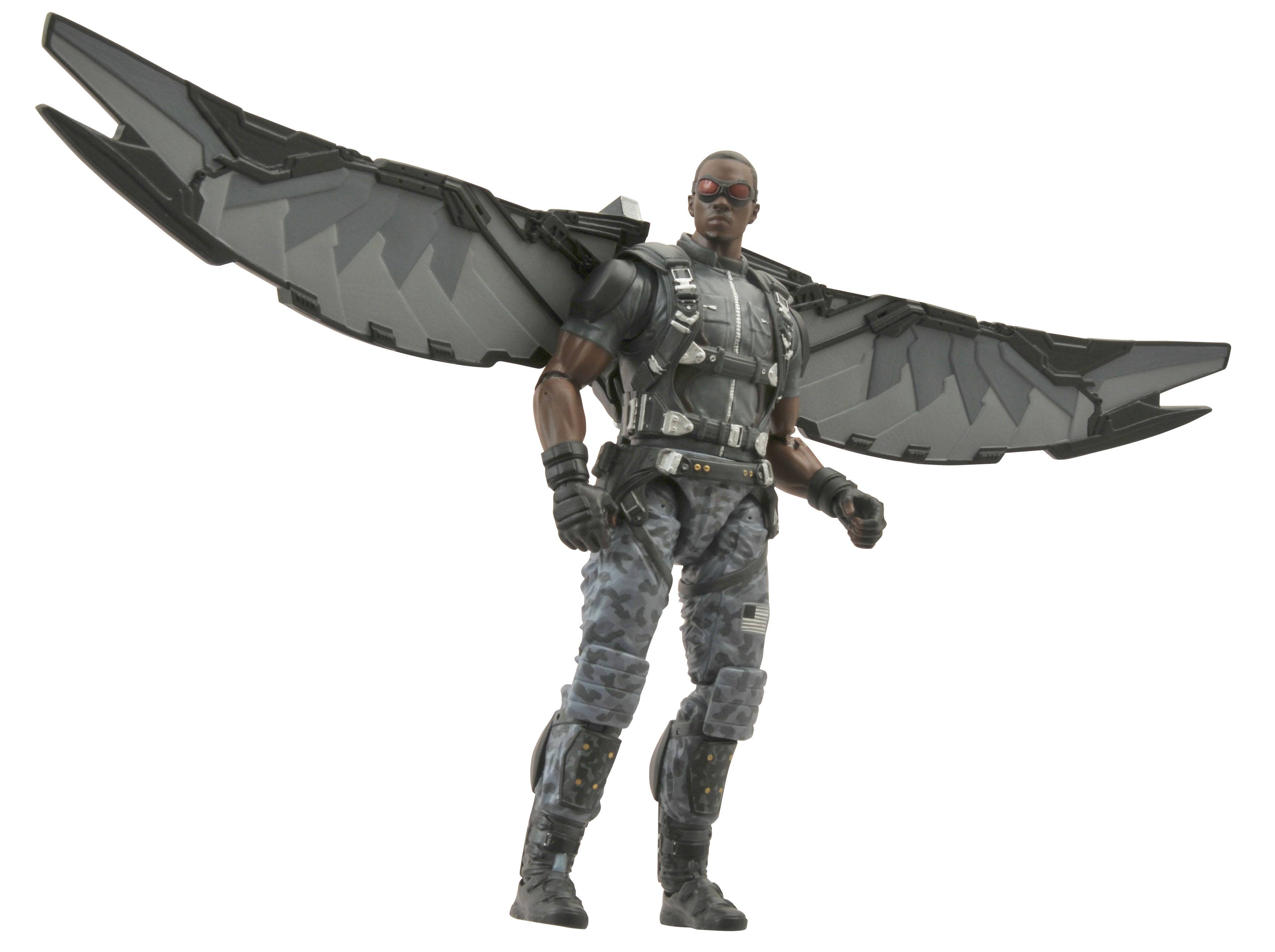 ANY 2018 SUMMER BLOCKBUSTER THAT YOU HAVE REALLY ENJOYED OR ARE LOOKING FORWARD TO?
The Summer Movie which I was looking forward to the most, though technically not yet in the Summer, was Avengers: Infinity War. Avengers really played nicely to give every character their moment, while evolving most of the characters within the story. Avengers: Infinity War was a nice culmination, which took the better part of ten years to execute.