Los Angeles Makes For Some Animated Characters
May 31, 2018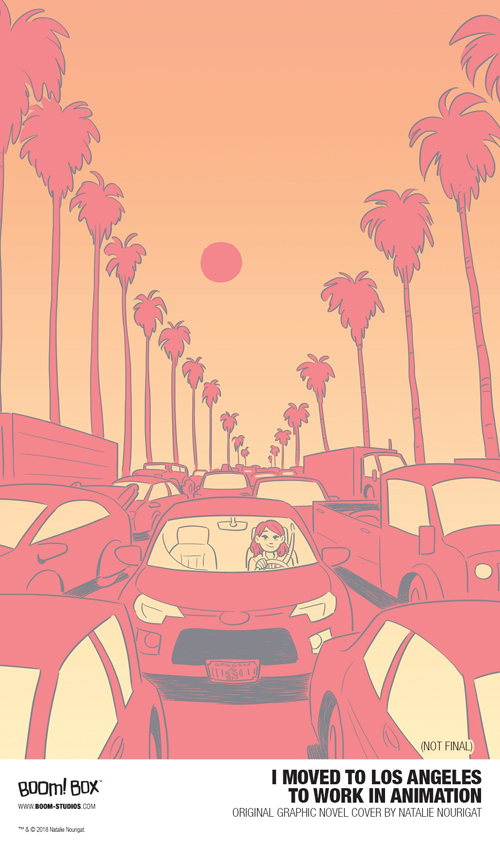 BOOM! Studios is proud to announce I MOVED TO LOS ANGELES TO WORK IN ANIMATION in December 2018, an original graphic novel about one woman's quest to move to Los Angeles and get a job in animation...and how you can too, by cartoonist Natalie Nourigat. When she left her life in Portland to move to Los Angeles and pursue a job in animation, Natalie Nourigat realized that despite her research, nothing truly prepared her for the wild world that awaited her in the studios of Southern California. This autobiographical how-to graphic novel explores the highest highs and lowest lows of pursuing a dream in animation with a dose of humor and advice not found anywhere else!

An entertaining, informative and inspiring journey through one of America's most iconic cities, I MOVED TO LOS ANGELES TO WORK IN ANIMATION is a unique guide perfect for anyone looking to break into animation…or make their dreams come true.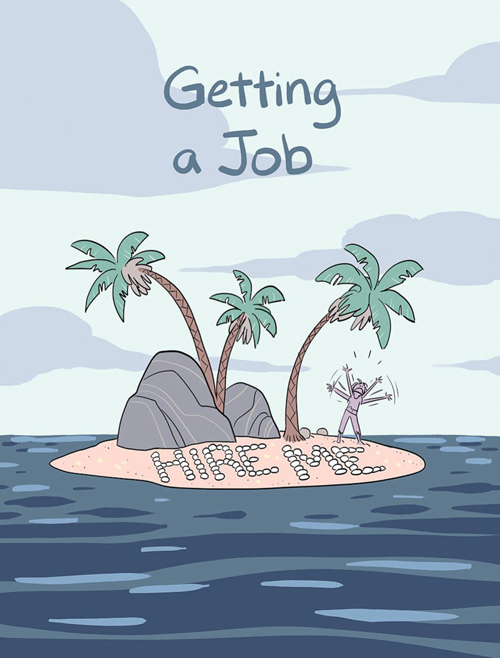 "I MOVED TO LOS ANGELES TO WORK IN ANIMATION is a first-person account of how I landed my first animation storyboarding job and survived my first year in Los Angeles, along with all the things I wish I had known while I was trying to break in," said Natalie Nourigat. "I set out to make a friendly, practical guidebook relaying what I have learned thus-far so that other people can be empowered with more concrete information about salaries, career paths, studio cultures, how to meet other artists, what to put in a storyboard portfolio, and much more. I'm thrilled to release this story as a graphic novel with the potential to reach readers considering big career moves of their own, and hope it'll help make those decisions easier."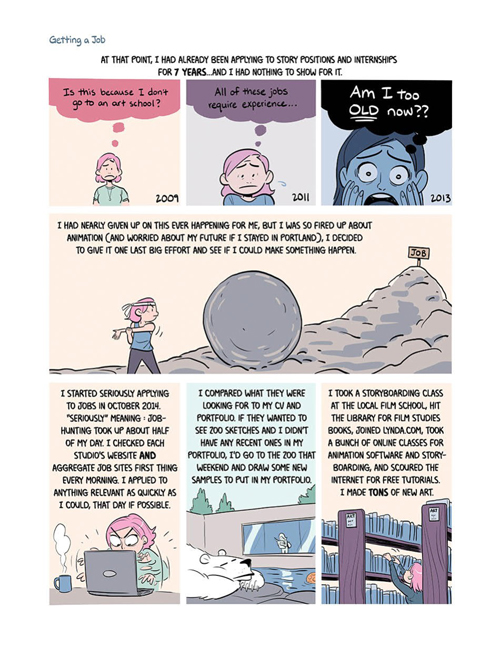 I MOVED TO LOS ANGELES TO WORK IN ANIMATION is the latest release from BOOM! Studios' critically acclaimed BOOM! Box imprint, home to popular original series such as Lumberjanes by Shannon Watters, Grace Ellis, Brooklyn A. Allen, and Noelle Stevenson; Giant Days by John Allison, Lissa Treiman, and Max Sarin; The Backstagers by James Tynion IV and Rian Sygh; SLAM! by Pamela Ribon, Veronica Fish & Mar Julia; Fence by C.S. Pacat and Johanna The Mad; and Goldie Vance by Hope Larson and Brittney Williams.
"As someone who spent her entire youth and the timid beginnings of her adult life staring hard at the animation industry with yearning in my heart, I MOVED TO LOS ANGELES TO WORK IN ANIMATION would have blown my mind with joy as a young creative," said Shannon Watters, Editor, BOOM! Studios. "Tally's part-memoir, part-how-to would have been one of my favorite books, and I know that the unique blend of concrete advice, humor, and personal experience will make it a must-have for anyone who has ever dreamed of a career in animation."

Print copies of I MOVED TO LOS ANGELES TO WORK IN ANIMATION will be available for sale at local comic book shops.