START HERE: Five New Comics For May 30th
May 28, 2018
Never get left behind again, thanks to START HERE!
Admittedly, to be a comic book reader, you have to be a special breed. That is, usually, you have to be willing to go backward and forward in continuity – play catch up as best you can or get left behind by the ever-expanding funny book ecosystem.
Except, that's not entirely true.
Yes, there are a lot of comics out there, but there are plenty of jumping on points because of that fact. Here are 5 titles hitting stores on May 30, 2018. Each is a new series or the beginning of entirely new story arcs. Simply head to your comic shop and tell your store clerk, "Hey, I'd like to START HERE, please."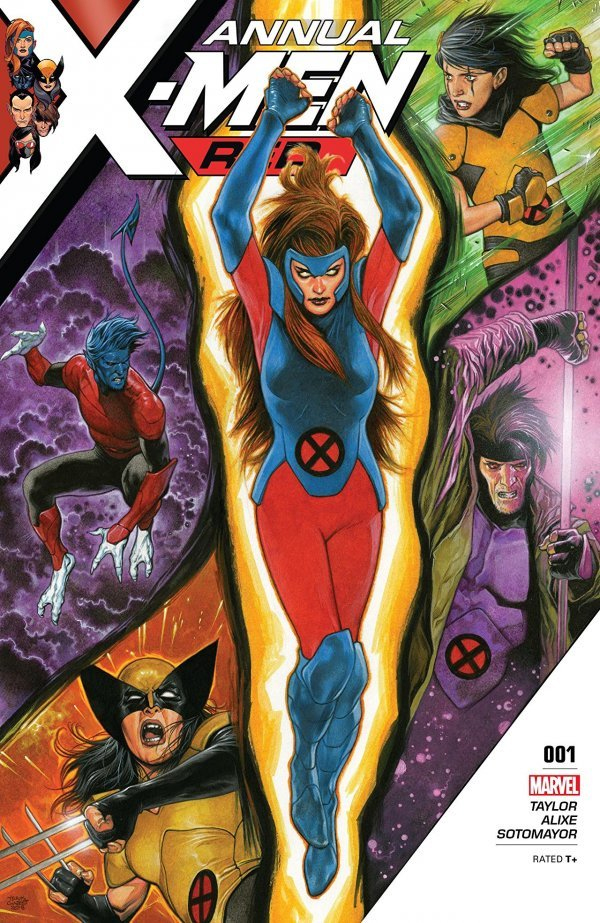 X-Men Red Annual #1
With X-Men Red Annual #1 (MAR180907) get caught up on some of the recent events of the always evolving X-Men franchise.
Jean Grey has a lot of catching up to do. You may have heard but she's been dead for a while. Now, the recently resurrected Jean is bringing you along for a refresher course at Xavier's school.
Oh. wait. I guess it's called the "Jean Greys School for Higher Learning" now, huh?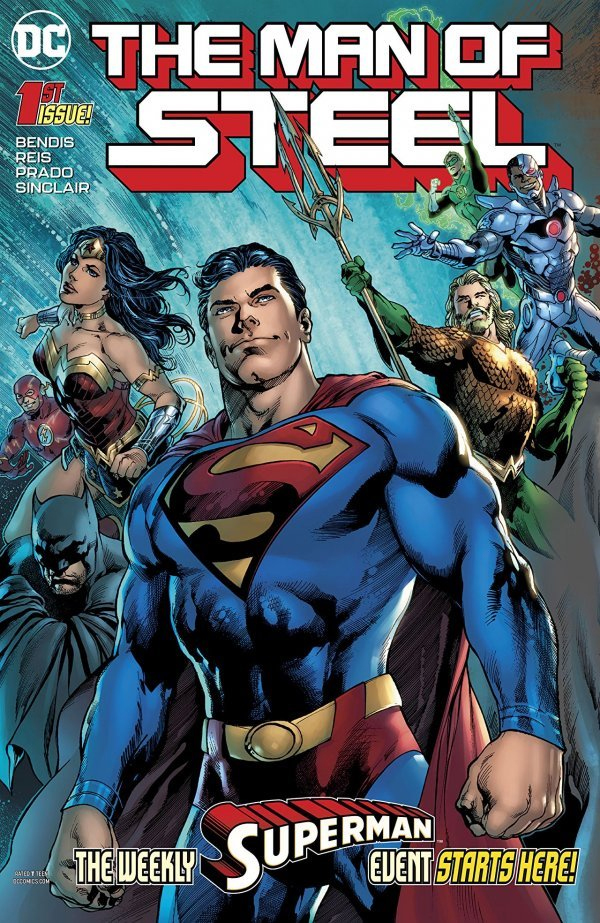 Man of Steel #1
Check out Man of Steel #1 (APR180145), a six-issue weekly mini-series by former Marvel writer and all-around fan-favorite Brian Michael Bendis! Featuring artwork by Ivan Reis and Joe Prado, the first issue teases a threat that dates back to Superman's origin. Does that mean something about Krypton, something about Smallville…how far back are we talking about, Bendis?!
Bonus: The covers to all six-issues creates a montage image by Reis and Prado.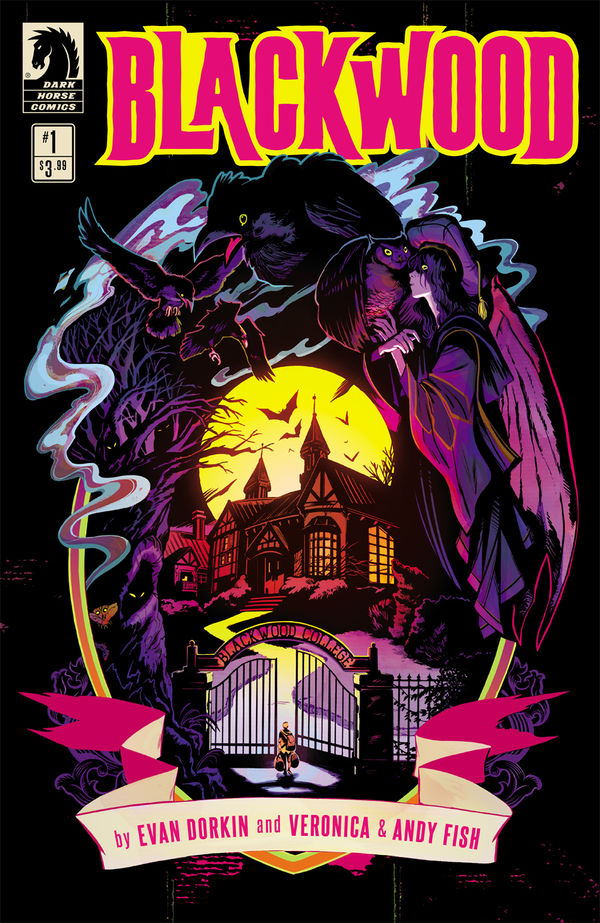 Blackwood #1
Blackwood College is considered to be the top school for the dark arts, and their newest enrollees find themselves embroiled in a ghastly murder.
It's magic, mayhem, and math class in Blackwood #1 (MAR180038). Read our interview with writer Evan Dorkin here!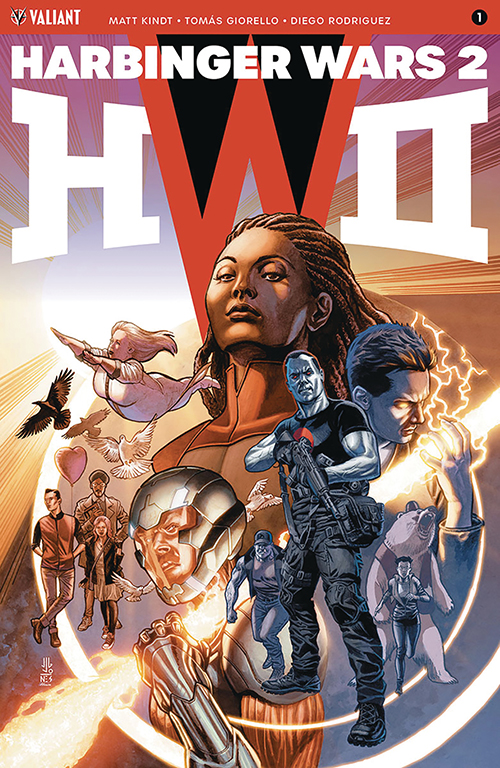 Harbinger Wars 2 #1
Telekinetic psiots have been outed, and the American people are on the offense! Enter: Omen, a deep-black military contractor here to eliminate super-powered threats. But the psiots are taking measures to defend themselves, as well. As an insurrection builds, America is caught in the crosshairs, and just wait until Blooshot, Ninjak, and X-O Manowar show up.
Harbinger Wars 2 #1 (MAR181983) arrives with 4 covers from Valiant. So check them all out!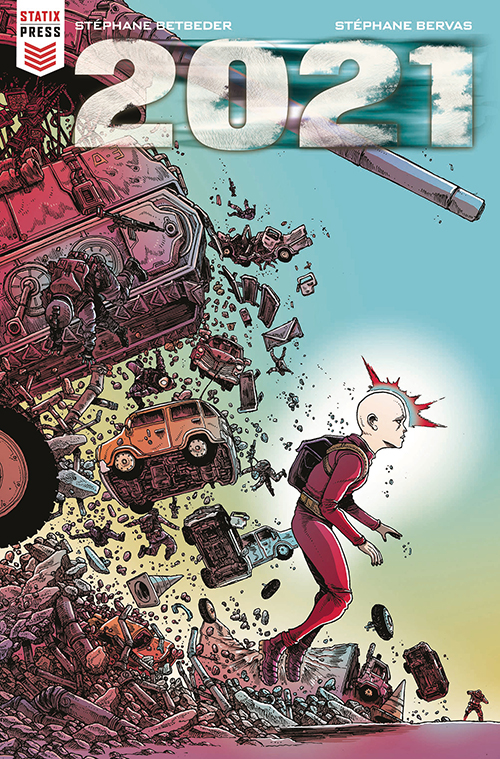 2021: Lost Children #1
A country divided. A madman at the helm. The only hope at saving us all lies in America's children. this is 2021.
Get ready for a sci-fi thriller that is X-Men meets Escape from New York in 2021: Lost Children #1 (MAR181925)!
Check out PREVIEWSworld's complete list of new releases HERE!