START HERE: Five New Comics For May 23rd
May 21, 2018
Never get left behind again, thanks to START HERE!
Admittedly, to be a comic book reader, you have to be a special breed. That is, usually, you have to be willing to go backward and forward in continuity – play catch up as best you can or get left behind by the ever-expanding funny book ecosystem.
Except, that's not entirely true.
Yes, there are a lot of comics out there, but there are plenty of jumping on points because of that fact. Here are 5 titles hitting stores on May 23, 2018. Each is a new series or the beginning of entirely new story arcs. Simply head to your comic shop and tell your store clerk, "Hey, I'd like to START HERE, please."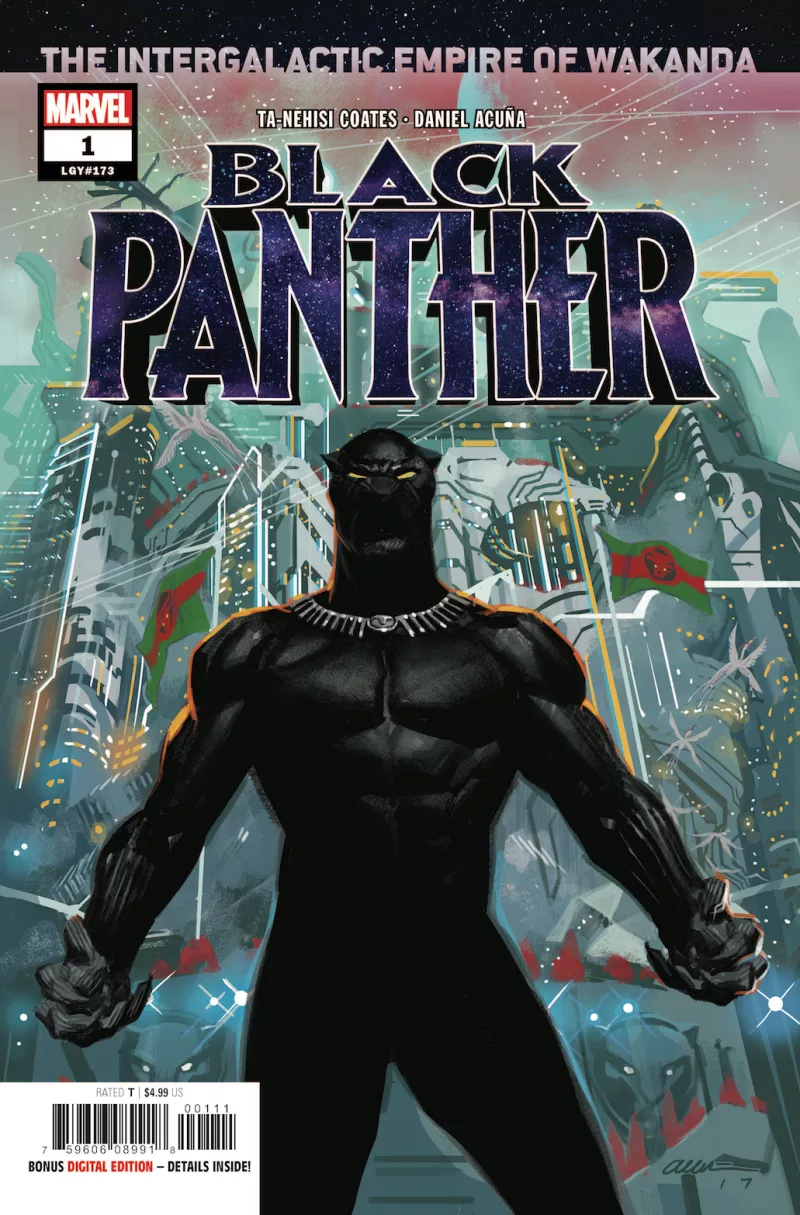 Black Panther #1
Wakanda...IN SPAAAAAAACE!
Ta-Nehisi Coates and artist Daniel Acuna are taking Black Panther off-world and he's bringing the Wakandan Empire with him.
Discover if Wakanda really is "forever" with Black Panther #1 (MAR180786) from Marvel Comics.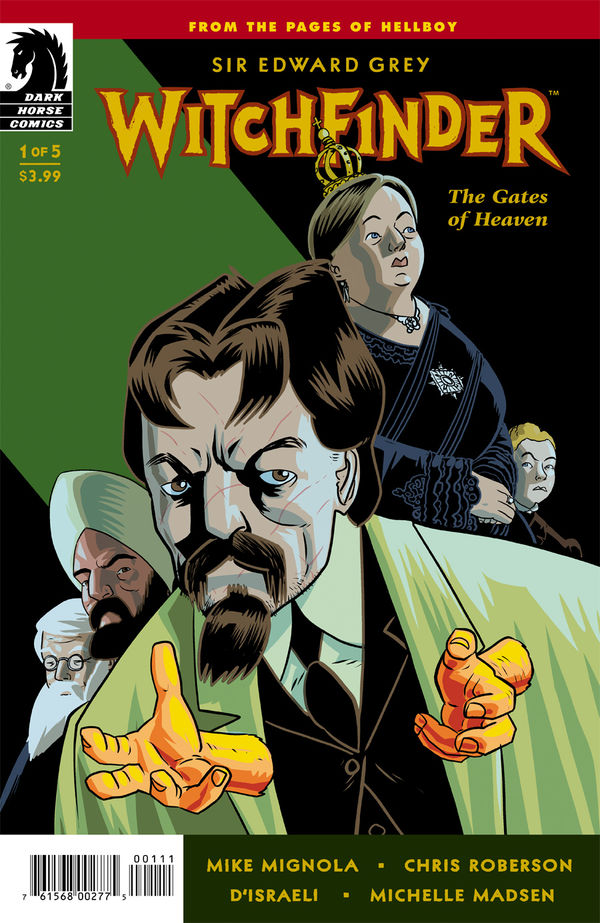 Witchfinder: Gates of Heaven #1
As a string of occult activities inexplicably pops up, Sir Edward Grey -- the Witchfinder -- is surprised to discover that he's not the only paranormal investigator in London. Are these two events connected? Find out in Witchfinder: Gates of Heaven #1 (MAR180086) by Hellboy's Mike Mignola, Chris Roberson, and artist D'Israeli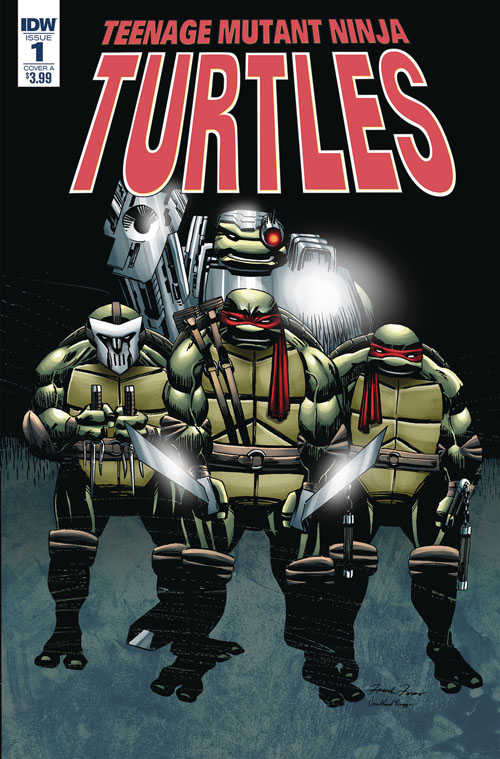 Teenage Mutant Ninja Turtles: Urban Legends #1
Their lair has been infiltrated by cyborgs and now the ninja turtles are scrambling for their lives!
It's half-man vs. half-shell in close-quarters with TMNT: Urban Legends #1 (MAR180421).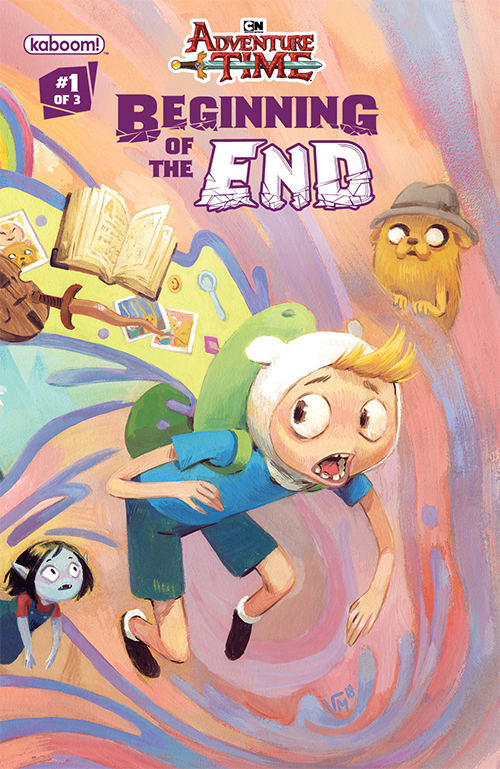 Adventure Time: Beginning of End #1
Go backward and forwards -- to the beginning of the end -- with Adventure time: Beginning of the End #1 (MAR181251)
Finn is lost in time, and it is up to his friends back on Ooo to retrieve him from infinity!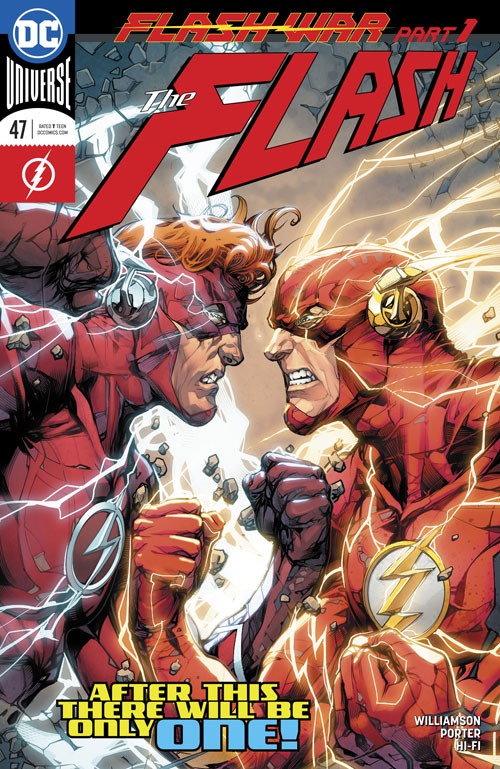 The Flash #47
Get ready for "Flash War" with The Flash #47 (MAR180279)!
Master vs. student! Mentor vs. sidekick! Barry Allen vs. Wally West! Two generations of Flashes are about to collide and Iris' fate hangs in the balance!
Check out PREVIEWSworld's complete list of new releases HERE!